Decision Makers Series: to start or to not to start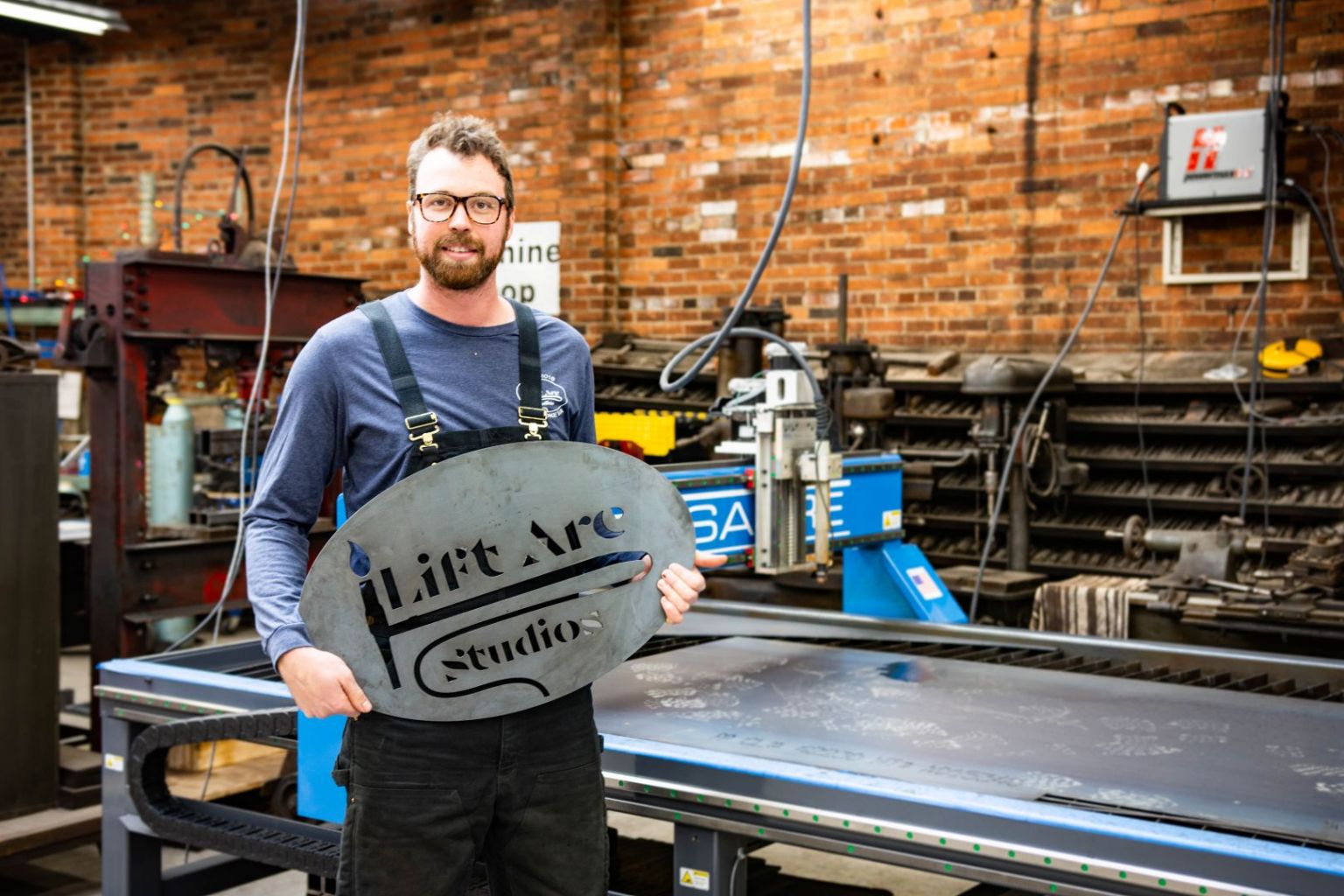 Deciding to start a business is an unusual decision. It's often considered irrational and yet for many it's the best decision they've ever made. So we asked folks to think back to when they were starting their businesses and to tell us about their decision making process.
Lyndon Winchester | Wellness Director at Hands On Personal Inc

I've always been excited about helping individuals reach their goals so helping someone become healthy seemed second nature to me. I'm intrigued by accelerating health so my business evolved on that basis. Hands On Personal is exactly that. We created and implemented a way of being Hands On with a personal touch. We like to keep our clients engaged and excited about reaching their personal health goals. Read more>>
Victoria Young | Salon Owner/Mompreneur

My family was my main motivation behind starting my business. While I love doing hair and love my clients immensely, I wanted to be in control of my time and my schedule. I am a very hands on parent and I felt that working for other companies did not provide me with the time to be able to get to school functions or get home at a reasonable time at the end of the day. I love how owning my own business affords me the opportunity to do it all!. Read more>>
Yanneisha Fung Chung | Licensed Esthetician

I have been a Licensed Esthetician for six years. I always knew I wanted to have my own business, even before graduating esthetics school. After graduating, I wanted to gain experience, and continue to learn on someone else's dime before I launched on my own. I was with my previous employer for a few years, and the last year of my employment was very uncomfortable. I found myself not wanting to get up for work and losing the love for my profession. I wanted to leave, but I felt unsure. Well, COVID-19 lockdown happened in March, my employer decided to open back up in May when the governor said they could. I didn't think it was safe, so I decided not to go back immediately. The employer was not supportive, so I decided they were no longer a good fit for me. A few months later, with the support of my husband and family, I decided I would take the leap of faith and operate on my own. Although I was apprehensive and questioned my decision, I still knew it was the best decision for me. Read more>>
Janay Douglas | Senior Consultant & Manager

When I started J. Douglas Agency it was a rebrand. I a firm believer in the old adage that says keep throwing spaghetti to the wall until it sticks. And that's where my entrepreneurial journey has taken me. I am gifted in many areas, certifications in many areas, but the one thing I could not negate is my love for helping people. I originally thought I would assisting young women in becoming the best versions of themselves, yet found that I loved bring ideas to life more. Thus, I created the J. Douglas Agency. It is honor to my father who I share his initials and it is a collaborative agency helping to not only build ideas but people. Read more>>
DeAvila Bennett | LCSW/Millennial Mental Health Therapist

Being an African American woman, mental health was a very taboo subject within my community. I do not recall anyone talking about depression or what it looked like. When I became a licensed therapist, I saw that many people did not have access to mental health resources. My goal was to not only provide affordable services for mental health counseling but to create products that people could use at home to get some form of healing. The first product I created was "The Therapeutic Journal: 30 Prompts to Help with Self-Discovery." From there I began creating worksheets, positive affirmation sticky notes, etc. I also launched my own private practice where I conduct virtual sessions in multiple states. Read more>>
Jo Thomas Wilson | Hairstylist/ Energy Worker

I wanted to create a space where all people could feel like themselves. Most salons focus on looking cool for themselves, while creating a comfortable environment. And don't get me wrong, I have an esthetic. But my main focus is my client. The person I'm holding space for. I wanted to create a space that everyone feels welcome and the walls of insecurities crumble down. Read more>>
Natalie Born | Founder, Inventor, Podcaster, and Consultant

Before becoming a founder, I worked in Technology within Corporate America for 20 years. I noticed a trend in business; if you lacked leadership and innovation you would not last very long. To me, leadership is not about a position or title; it's about collaboration and transformation at all levels of your business. When people leave you they should be better than when they came, more confident in their craft or more sure of where their true leadership skills reside. The ingenuity and drive required to lead and innovate are requiring a higher level of EQ and collaboration at all levels of the organization. For me, this is what birthed Innovation Meets Leadership. Out of Innovation Meets Leadership, I created a thought leadership platform with podcasts, videos, and blogs that really lean into this way of leading through these two lenses. On the podcast, we explore some of these harder areas of innovation and leadership, encourage people not to just get out of the box but break the box and set it on fire. Transformation doesn't happen through thinking the way we have always thought and doing what we have always done. Read more>>
Dr Nikki Zeigler | President of THE HERPRENUER NETWORK

I want to create a brand that help Christian Women in the Market place. So many women need help with Branding, Marketing and Social Media Platform and they have no idea what they are doing. Because i made so many mistakes in Business i wanted to reach back and help those who are struggles in that area. Read more>>
Demi Cortez | Master Esthetician and Laser Technician

I decided to start my own business because I ultimately wanted to be successful at my own merit. I didn't want to have to depend on anyone else's decision on how successful I would be. I wanted to find something I was passionate about. More like my calling or purpose if you want to call it and excel at it. I truly believe that once an individual walk into their purpose, in reference to their contribution to the world, the success will come. That purpose led me to start my own business after not being offered the opportunities to advance and progress in my industry. At that point, I made the decision to take my future into my own hands and create a lane that was destined for me to walk in successfully. I haven't looked back since. Read more>>
Chanel Martin | Award Winning Entrepreneur & Book Publisher

Actually, Beyond The Book Media was started out of meeting the needs of my virtual community. I had gathered about 300+ people in a writers community called Write With Me to help me write my 2nd book. Soon after launching the group, many asked me to help them publish the books written during our time together. As a result, Beyond The Book Media was born. Read more>>
Jason Hawkins | Co-Owner

The thought process behind Respected Roots was to create a grooming collection curated with natural ingredients to benefit ethnic hair and skin. We noticed an opportunity to provide premium self-care products for men who have been negated in the marketplace for generations. Read more>>
Autumn Kyles | Founder, Proxie

I started Proxie during the pandemic when I noticed so many Black women entrepreneurs looking to start businesses during their free time. A lot of my friends were actively looking for resources to start and fund their business and due to being a successful entrepreneur with Detroit Dough, I knew that I had the expertise to share what I knew. I decided to start Proxie as a community resource hub that would bridge the gap between business resources and Black women entrepreneurs. Read more>>
KJ Landers | Certified Yoga Instructor, Meditation and Breathwork Teacher.

I did not see many individuals that looked like me in the yoga and meditation spaces that I frequented. Most yoga and meditation spaces that I participated in were white spaces and often times I felt pretty invisible. I also did not feel like my body type fit that of the average yogi. I wanted to create a space that was more inclusive of different ethnicities, body types, sexual orientations etc. So the vision for WildOnes Yoga Studio was created. I wanted the studio to launch in 2020, but the pandemic pretty much changed everything, and I was forced to focus on one on one practice with individual clients. Now in 2021, my vision is pretty much the same. I have a passion and purpose to share the transformational benefits of yoga and meditation (specifically meditation) with the world. I am working towards that with offering meditation on various online platforms which include clubhouse, instagram, youtube and soon the phone app Insight Timer. Read more>>
Kristal Brown | Owner/Baker

Growing up I always had a love for cakes, well dessert in general. I remember as a child always saying one day I would open a bakery named "Kristal's Kake and Kookies" the name had to have all K's lol. As time progressed I strayed away from my passion to consider doing other things that I loved, none of those avenues stuck with me. In 2018 I decided to take a leap of faith and take some online cake classes and from there Kristalized Sweets was birthed fully. As much as I wanted a bakery growing up, I didn't expect for baking to be as big as it's getting. I've had a lot of self doubt during the growth of my business but seeing my own growth is what keeps going. Read more>>
Tr3Time | Song Writer , Recording Artist, Model & Entrepreneur

Since a kid I've always been a leader at heart and one of the keys to being a boss of anything is processing great leadership skills. It was destined for me to be my own boss and create my own brand which will one day become a house whole name. It was originally a small thought but nevertheless a big feeling I felt of just wanting to win; back in college where I was juggling playing collegiate basketball, my school studies, wanting to make a name in the entertainment industry and just the pressures of being a young black man in America. I then created "Wealth Is Necessary" acronym being "W.I.N". Read more>>
Emree Woods | Founder of Rightside Brewing

When I was pregnant back in 2017, I realized there were really limited beverage options for adults that didn't include alcohol. Nearly 1/3 of Americans don't drink alcohol and there are a growing number of people looking to cut back. I saw an opportunity to elevate the non-alcoholic category by offering something that tasted great and bringing a level of fun and joy through the marketing and branding. I'm a child of an entrepreneur and studied it through school so always felt called to start my own thing and very excited that it ended up being Rightside. Read more>>
Joe McDonald | CEO of Amare Dolore Clothing

When starting my brand Amare Dolore, I wanted a way to express myself creatively and freely through apparel. I wanted to express concepts from the two greatest educators in my life, Love and Pain. Amare translates as love in Latin and Dolore translates as pain. These two concepts have made me stronger and a more balanced individual. I want to show the positives that come from love and pain but also not be afraid to address any of the negative viewpoints on them. Love and Pain has provided a strange balance to my life almost like Yin & Yang. My brand has been inspired by not only the many things I've experienced but a lot of what I've seen my family and close friends experience as well. Love and Pain can consume someone entirely but can make someone into the best individual they can be when they fully understand their relation to them and how to use them. The balance between them is what I will express through apparel and the projects my brand executes. The concepts have become bigger than just apparel for me. Read more>>
Jeannine Warrick | Business Support Specialist & Construction Virtual Assistant

My thought process behind starting my own business was first to help business owners succeed, and second, I was tired of being laid off due to downsizing, and I wanted better control of my career. It all started after I was laid off in September 2009 due to the Great Recession. I am good at what I do, I love helping people succeed, and I knew businesses still needed administrative help, but they could not afford it. I had a strong inner feeling that there had to be something I could do! So, I started searching for ways to help businesses by being an independent contractor and how to start a business doing this. Well, low and behold, I discovered there was such a thing, and it was called Virtual Assistants. Since people had hardly heard of a virtual assistant, there was truly little info on it. I found a couple of virtual assistants that offered training, and I knew this would be the answer to starting a business doing something I love and something I am good at. Read more>>
Antonio (Titan Uno) Dorsey | Rapper, Entrepreneur

I kept seeming to run into when it came to wanting to be better. The type of thinking I have is most often of me working towards simply being better, and me pursuing the business route is centered around that thought as well in that it helps me to be able to grow and learn a lot more through building and maintaining a successful business to become more independently efficient. The more we rely on outsourcing, the more we tend to have to depend on outside sources, which also means the less we have to do ourselves so the less we grow. Read more>>
Roschanda Fletcher | Founder, Fostering LIFE

People often times think about the "why" when starting a new business, nonprofit, or project. However, for me it was not just about the why but "who". Who would benefit from my organization? Who would be impacted by encountering and interacting with Fostering LIFE? Who is a future client of the organization and how do we support the shift between current and future clients (if necessary)? These are some of the questions I would ask myself when starting my nonprofit to support and empower foster youth. I know my why but to think about who was more impactful. Who are the kids that didn't ask to be in foster care, yet they are, and now because of "foster care" the likelihood of a successful transition into adulthood is minimized. If I can touch the lives of current foster youth and continue to advocate for change through my organization then hopefully the future client looks quite different. Read more>>
Brooke Gladney | Entreprenuer & Marketing Director

I wanted a way for black people to learn about our history. Many of us don't begin to learn about our history until we're older, if that. At the time it was becoming more popular to say King and Queen, but many of us said it because it sounded good, without having any real knowledge of our history. I want black people to know how great we are and why. I felt that using clothes to educate would be great. Clothes are a talking point and it's subtle. Black Responsibility clothing makes those "You learn something new everyday moments.". Read more>>
Courtney Ochoa | Certified Balloon Artist, Event Consultant and Decorator

My thought process of starting my business was based off my own personal experience of planning, decorating, hosting and of course clean up with my sister for all of our family events and birthday parties, we realized we never had time to get ourselves "together " in time to relax and enjoy the fun. From this experience collectively, the thought process was to create a planning and decorating service in order to alleviate the stress of my clients; leaving them the opportunity to focus on themselves, relax and actually enjoy their party or event. Read more>>
Leah Parris | Founder of Flour + Time Bakery, Performer

My intention with Flour + Time has always been to give people a positive interaction with a plant-based lifestyle. I've been vegan for about 3 years and I can honestly say that it has been a purely positive shift in my life. What we eat connects us to our culture, to our memories, and it seems to be synonymous with who we are, but the good news is that that is not quite true. It is completely possible to enjoy all the benefits of a vegan lifestyle while still indulging in chocolate chip cookies that remind you of your grandma's house or enjoying a chocolate croissant with your coffee on a lazy Sunday morning. My goal is to give the thriving vegan community in Atlanta an offering of treats that they can't get anywhere else, while also showing not-yet-vegans (wink) that making the switch to plant-based does not mean giving up everything they enjoy. It's a win-win!. Read more>>
Sarah Hillmer | ImmerseATL Founder & Director

I wanted to impact lives in a tangible, lasting way. I love watching emerging artists find their footing, make new discoveries, and challenge their notion of what's possible. I had a strong desire to create a program that would help nurture the skill sets these emerging artists need to thrive in the arts world as dancers, creators and leaders. I had no idea how to start a business, or how to grow one, or how to run one! I just had an overwhelming need to begin – and so that's what I did – I began. There were obstacles every which way I turned, and no road map, but each step provided an opportunity for possibility. The thought process that got me started and still keeps me going is "let's see what's possible". Read more>>
Azya Hendricks | Creative/Entrepreneur

Honestly, my thought process behind starting my business was because I was tired of feeling miserable at my 9 to 5. Everyday was a push to stay motivated just to work and pay bills! It was a cycle I had to break. I feel so much more free!. Read more>>
Tremaine Mcrae | Direct Marketing and Branding Specialist

Initially I didn't know I wanted to own a marketing company. I started throwing spa themed parties and events and became good friends with several venue owners artists dancers models and other small business owners. After 3 years of doing business with these small business owners I realized how much I enjoy helping other people execute on their ideas and supporting their dreams and goals. Read more>>
Christina Harris | Doctor of Physical Therapy, Doula

The origin of Competent Heart Perinatal Specialist came about following my first pregnancy and subsequent experience with loss. At 21 weeks pregnant, I went into preterm labor and was diagnosed with Incompetent Cervix, which is an early opening of the cervix prior to reaching full term. Despite efforts by my medical staff, my labor progressed and my son was born extremely premature and unable to sustain life outside of the womb. The care and support I received during that labor experience was insufficient and not something I wish for any family to ever endure. As I processed through my grief, I was inspired and determined in my heart that my son's life would not be a memory of brokenness, rather I would create a legacy of love and transformation. Competent Heart Perinatal Specialist, LLC is a culmination of my passion for childbearing and my expertise as a Doctor of Physical Therapy specializing in Pelvic Health. Read more>>
Monté Harris | Entrepreneur, Graphic Designer, Apparel Designer

Prior to starting my brand, I knew that I wanted to design art to uplift others as well as promote self-love. Not only will you look good, but you will also feel good! In 2019, I started designing and creating fonts during my junior year in college. I really wasn't sure what to design as in art or words until one day I was doodling with the word "Hope" using various software. My brother walked by and said that design was pretty dope so that motivated me to design other motivational words such as Purpose, Love, Live and the list goes on. My brand didn't start until the Summer of 2019 during some downtime at my first graphic designer internship. I received positive feedback for my word designs and as I became more familiar with the various software, I stumbled upon a way to do graphics of famous entertainers. My first artist was Nipsey Hussle and posted it on my Instagram page. Read more>>
Rachel Kraus | Skin Care

As I was working my 9-5 job I couldn't shake the feeling of being held back and unfulfillment. So, I decided to combine a true passion of mine, skincare. With a need of the female community, hormone, period, and health issues. After much education, I realized how much one effects the other! I wanted to help women take back their health of their skin and hormones! I launched Dirty Peach, a hormone conscious and fertility safe skincare brand, and it was the best decision of my life!. Read more>>
Tay Whiteside | Metal Fabricator and Producer

I had been working at a family business, Black Dog Salvage, for almost 16 years. I learned an incredible amount during my time there and it is where my love of custom fabrication began (other than spending time with my dad in the garage as a young kid helping him repair things). In the last five or so years of me working there, however, I had taken on rolls such as photographer, social media marketing manager, videographer, in-house tech specialist. While those are all interests of mine, i knew that for me to be truly happy in life i would need to make my way back to the custom fabrication world. Being that i had hit a creative ceiling in the custom fab shop at Black Dog Salvage, I wanted to start taking the necessary steps for me to open a shop of my own so that i could continue to push myself as a craftsman. Which is what i continue to do to this day at my newly opened shop, Lift Arc Studios, in downtown Roanoke, VA. Read more>>
Nita Lucas | Entrepreneur

The entrepreneurial spirit is in my DNA so starting a business was a natural progression. I've owned several small businesses and Fae's BBQ is just my latest venture. The business was actually started by a cousin (Terrance) and is named for my mother (Carolyn Fae) who passed with breast cancer several years ago. My mother was his Aunt and was probably the most influential person in his life. At any rate, he asked me if it would be ok to name the business after her and I agreed. However, he was unable to fully commit to the business and knowing the spirit of my mother I couldn't let it go under. So, even though it was not the "typical" start of a business, it is very much in line with my vision of entrepreneurship. Read more>>
Ta-Ta Snead | The Dopest Chef

I found out pretty early in culinary school that I wanted to be my own boss and that working for someone else what out of the question. I couldn't see myself cooking according to someone else's standardized recipes. Read more>>
Mark Burgess | Godspeed Owner

When starting my company, I really had no plans or process. I just was tired of buying clothing from other companies that had no clue who i was. I was also interested in clothing that started conversations. I always felt awkward starting conversations so i figured why not let my clothing do the talking. Read more>>
Heidi Rew | Voiceover Actor & Co-Owner Atlanta Voiceover Studio

At first, my husband and I just wanted to open up a voiceover studio outside of our home. We had a home studio but I wanted a way to see more people. A lot of our on-camera acting friends didn't have home studios and we didn't want them to miss out on a voiceover opportunity. We thought we could open up a small (I mean real small – 100sq ft space) studio where they could record their auditions and I could see people. Honestly, we were just hoping we could cover our rent each month. Read more>>
Sabriya Alvin | Stylist

I wanted it to be something that truly represented me. I love everything about beauty/fashion. Read more>>
Lekisha Young | Owner/CEO

When starting Anatomic Productions L.L.C, I wanted to make sure I developed a business that allows me to utilize my artistic abilities to do just that; bring visions to life. This business was a stand alone for two years, but as time passed, I began to feel like their was a missing component. I knew that assisting individuals with bringing their visions for their brand to life via marketing materials and logo design was a major portion of the process of business development. However, I began to realize that was only a part of the bigger picture of business creation. Therefore, I put my research and development skills to use and created my second business, Generational Wealth Enterprises L.L.C. With both businesses, I am able to provide a holistic approach to business creation. My goal is to use these businesses simultaneously to break generational poverty cycles through professional designs, education, and proper business formation, to build generational wealth. Read more>>
Mariah Russell | Artist

There was a lot of thought behind it because it's so much more than one business. It's actually three small ones i smashed together. I felt like i had my hands in too much as a creative, but that's just what i am. At that point i figured why not house it all under one business since the mission is all the same? Now i'm thinking "how can i expand". Read more>>
Akiko Harris | Creator of Akiko Denise Wellness + Emerge Wellness Tea Company
'Akiko Denise Wellness' came by way of wanting to make space for women of culture, young and old, to re-/connect to themselves, make time for stillness, and unwind. This journey first began, officially, in 2018 when I started my instructor certification in yoga + meditation practice through Sacred Chill West. Through holding yoga and meditation classes, women's circles, and tea ceremonies, I began to realize more and more how difficult it can be for us to unwind in the midst of the 'hustle and bustle' of work, life in the city, motherhood, and so on. Emerge Wellness Tea Company came about in 2019 when I decided to share my own personal practice with sipping tea and holding small tea 'ceremonies' for myself with the rest of the world. Something as small as pouring a cup of tea can become a meditative practice for us when done with intention, slowness, and quiet––I think this feeling is something I'm always trying to instill in my work… Just creating avenues + channels for women to give themselves the permission to take a gentle pause + enjoy themselves. Read more>>
Shawn McCullough Vickers | Celebrity/Personal Chef

I think my thought process in starting my business was the fact that I believe that I have a great talent which is cooking and that it needs to be shared with the world. My cultural heritage (being both Jamaican and American), is key in my cooking because I try to fuse both cultures with each other. And I feel like I have that "thing", that niche that just makes my food different. And from this, it'll open up opportunities for people to come together, put differences aside and just enjoy good food. Read more>>