What are you inspired by?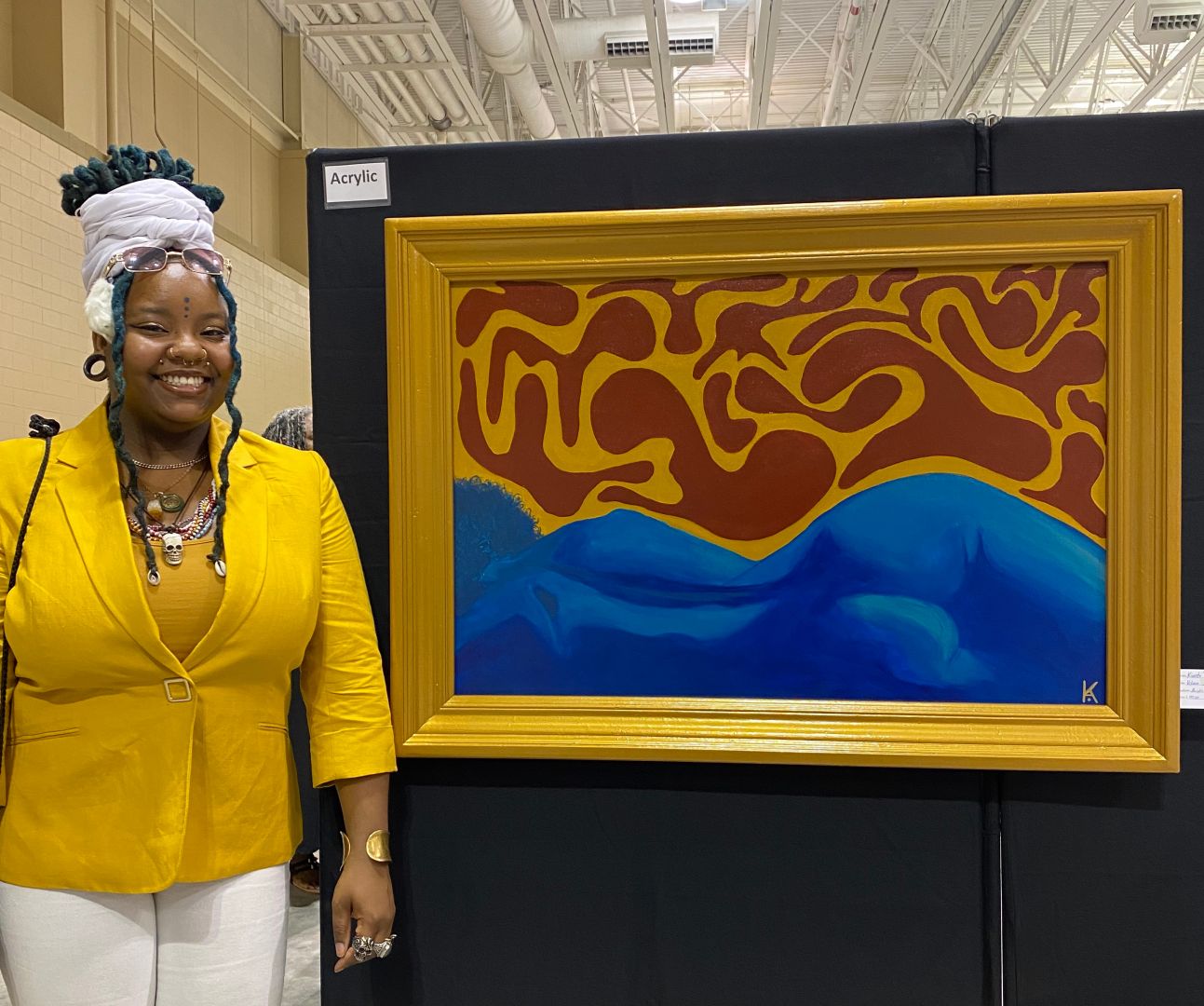 We asked some of the most inspiring folks we know to tell us what they are inspired by.
Kiante' (Kalianna) Habersham | Artist

I'm inspired by every thing around me. the people, the atmosphere/ my surroundings, all the unique sounds and the music I listen to. I'm definitely inspired by my own actions in life. I'm forever evolving and learning new things. I go through many emotions, all the time! Lol I like to allow myself to feel and I express myself based off those emotions and fortunately, I cone up with amazing and beautiful things during these creative expressive episodes. Read more>>
Tasha Davis | Hair colorist/Entrepreneur

I love this question so much! I've been a hairstylist for over 26 years. When I started doing hair, Britney Spears was just beginning to climb the charts, mullets were still a thing and all the guys were just beginning to bleach out their buzz cuts like Slim Shady. That era was very much girl power, and grunge, minimalist and witchy,…and I was inspired by it all! Obviously, in this ever changing industry, getting and remaining inspired is how we remain relevant as artists. Read more>>
Olayinka Oni-Orisan | Jewelry Designer & Content Creator

I'm inspired by Nigerian heritage and my parents. Both of my parents were entrepreneurs and their consistency and dedication to their craft and clients is the energy I lean into to push me. My dad is from Lagos and my mom is from Delta state and the fusion of the cultures impact my artistic view on design. Growing up my mom and aunties always wore beautiful bold lace and woven fabrics with and gorgeous jewelry to accessorize their looks. Read more>>
Princess Jennings | The Data Bounty Hunter""

Simply put, I am inspired by life. I am on a quest to defy the odds and be more than my circumstances. I am a dreamer and a believer. I am inspired by growth, beyond what society statistically deems as possible. I'm a plant lover and can attest to the fact that with the right amount of sunshine, nutrient-rich soil, hydration, strong roots, and nurturing environment there are no limits to growth potential. I love adventure, travel, and exploring. I am inspired by the lessons I learn experiencing new things during my travels. Read more>>
Chereese Moore, RDH | Registered Dental Hygienist & President of DC Taxes, INC.

Helping others is contagious and inspirational, positively flowing from person to person in both action and spirit, . Sometimes, putting my clients' needs first gives me a sense of belonging and boosts my self-esteem. The most rewarding sentiment is when I can witness a person's demeanor change from a state of overwhelming stress to clarity and relief. Being able to equip someone with the confidence and understanding to take control of their tax situation and get their life back spurs emotions I have yet to describe. Read more>>
Daniel Powell, Sr. | Overseer & Prophet

I am inspired by how I have witnessed the Lord Jesus Christ not only transform my life, but the lives of many others who have also given their life to Him. Salvation is so powerful, and only Jesus Christ can save us from our ways of sin and from hurt, pain, and unforgiveness. Under my leadership at Heaven to Earth Worship Center and the moving of the Holy Spirit, I have seen the Lord heal many spiritually, physically, emotionally, and financially. Read more>>