Artists & creatives on why they pursued a creative career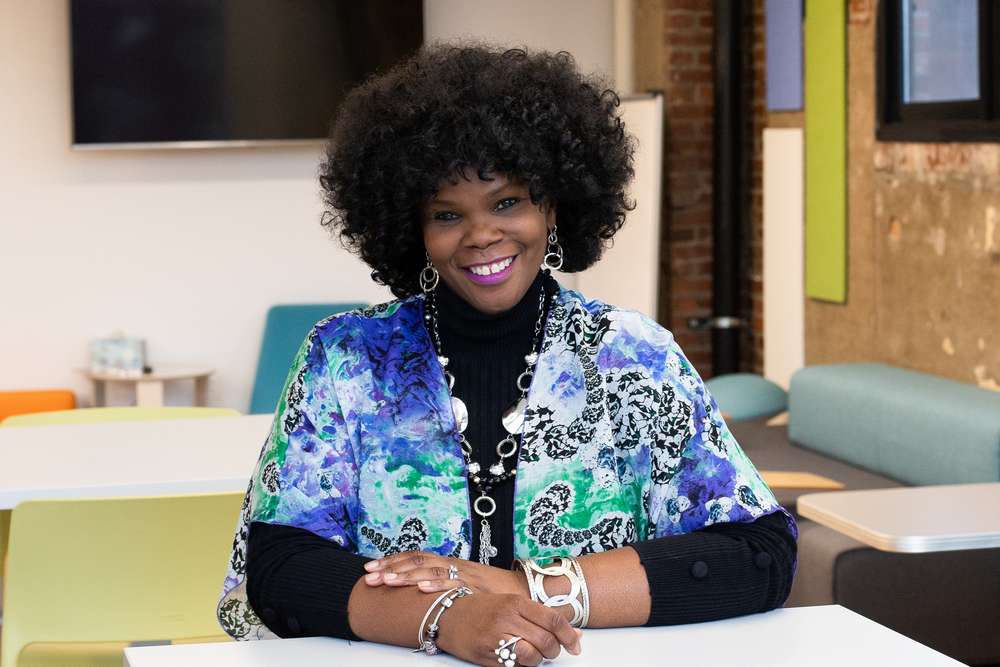 Artistic and creative careers are among the most rewarding, but they also come with unique challenges. We asked some of the city's best creatives to tell us why they choose to pursue a creative career.
De'Arcus Curry | Professional TouringDrummer ,Producer, Song Writer & Music Arranger
Music was always part of my family on both sides. I was the last one to come on board with music. I didn't like music because it was in my family and I guess you could say I wanted my own identity. I went to college for basketball, while i was there, I received an email for first real job/drumming job opportunity that had nothing to do with sports lol .So, I ended up taking leap of faith. Read more>>
DeNeisha Branch,MBA | Brand Consultant and Boutique Owner
I chose an artistic/creative career because I'm a lover of Fashion and Retail. Ever since I was a little girl, I loved playing dress up and doing arts and crafts. I love everything about the industry. I knew very earlier on I wanted to study Fashion! After my first quarter in school, I landed a seasonal job at Nordstrom's doing visual merchandising. Read more>>
Letoria Blackwell | Letoria Blackwell | Actress, Journalist, Radio Personality, Founder & Owner of Flawless Temptation Events, LLC.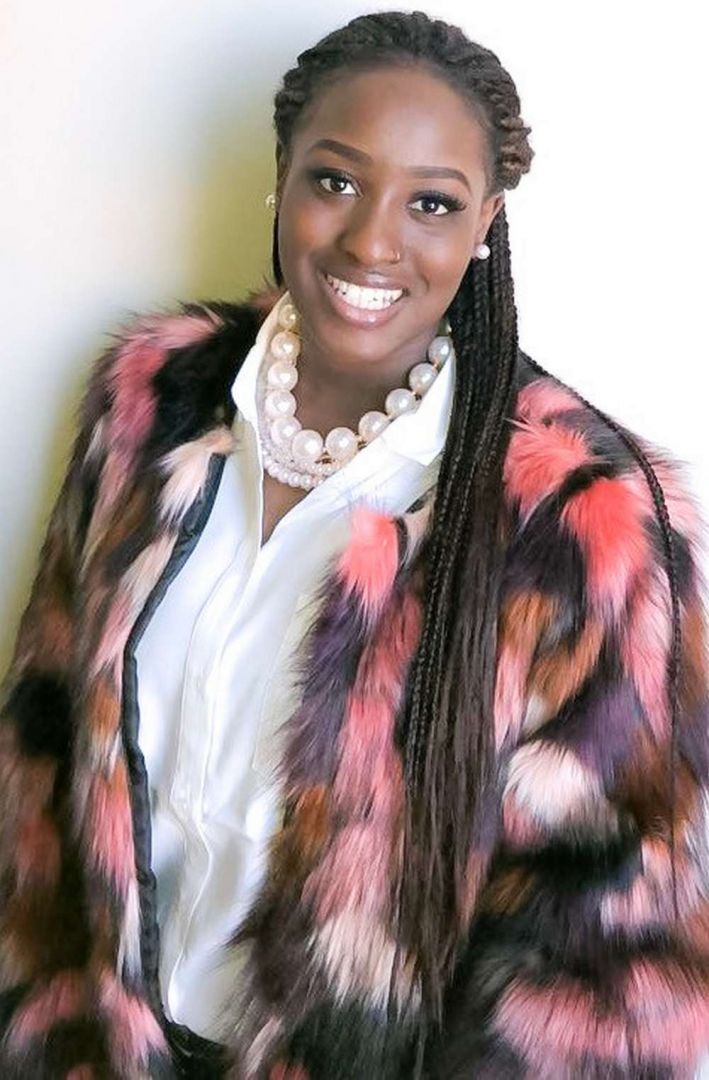 I decided to pursue a creative career because it's something I've always wanted to accomplish as one of my life goals. I hold a Bachelor of Arts in Media Studies, where I have explored all creative areas such as: public speaking, broadcasting, journalism, graphic designing, photography and videography.  Read more>>
Angus Lau | Graphic designer/ Multidiciplinary designer
Growing up in a family of creatives, the constant exposure to art with different art forms was definitely inevitable. My first encounter with art came early, when my parents enrolled me in an extra-curricular drawing class at the age of 4, it has become a part of my life ever since. Read more>>
Alexis Small | Chef, CEO and Digital Artist
I love creating and designing. As a digital artist and certified pastry chef, I am on the path of having all my talents available for everyone to experience. As a little girl I was brought up watching my elders creating projects for others. So art, cooking, baking, sewing and painting have been a part of me since. This is when my journey started for me. Read more>>
Jaron Hardy | Music Producer & Audio Engineer
I pursued a creative career, because I have always been moved by creative things. When I was a kid, I either wanted to be an artist or an astronomer. Only recently did I make the connection that both of those dreams were fueled by my desire to spend my life engaged with art and creation; my own on one hand, and God's on the other. So, I guess I have always wanted to have a part in artistic and creative things, and music production turned out to be the avenue that I've been blessed enough to be able to pursue. Read more>>
Olivia Mangiaracina | Graphic Designer
I pursued a creative career because I honestly can't imagine I'd be happy doing anything else. Sure, every project isn't a dream project, but I get to create every day and I cannot imagine having a job that didn't allow me to do that. Growing up I didn't know there were creative options out there, so when I discovered graphic design and the ad industry, I immediately knew it was where I belonged. Read more>>
Jeremiah Paige | Creative & Recording Artist
I pursued and artistic creative career because I was introduced to creativity at a young age with sports and dancing. I used to step at my schools step team and danced with some friends in my childhood. Basketball is such a creative sport in the ways in which you can score points. I loved expressing myself and my mom said I could do anything I wanted and I believed her so I pursued music once I discovered it was my passion in college. Read more>>
Ana Moioli | Actor, producer, director and writer
Since I was as young as 5 years old, I've been fascinated by the power of stories – while they're definitely one of the most universal sources of pleasure, I am a passionate believer that their effect also goes far beyond entertainment. Empathy is the most powerful weapon to bring people to action, and that's what stories do. Read more>>
Mike Whaley | Tv/Film – Commercial Actor
Well this is a very interesting question, because on one side of the coin, most people don't really know what they want to do in life until they're older. On the opposite side of the coin you have those who knew what made them happy in doing. Through my life work and through my experiences, I've gotten a better understanding that their are no life's purposes. Read more>>
Reda Oatman | Freelance photography & Creative
It's just been me since I was a 5year old I loved art, drawing, taking pictures, painting, anything where I had creative freedom . It's always been a place to forget everything on the outside and just be me. When I was in jr. high and high school they would have us take these quizzes to see what career path you should take. I don't know how many different quizzes I took the results were always the same, The arts something creative. Read more>>
Brittney Michelle | Author & Screenwriter
For as long as I can remember, I've been a storyteller. It's not anything I remember being taught or forced to do. It was just always apart of me, innately. When I was a little girl I'd create, direct (my younger brother), produce, and act in my own little scenes for friends and family for fun. Read more>>
Daniel Brown | Visionary, artist, community builder, your local hope dealer + Founder/CEO of gilly brewing co.
As an only child I grew to appreciate my own company & would very easily & often times find myself indulging in my daydreams whenever possible. I never understood the concept of getting board; if nothing was happening at any given moment, I saw that as an opportunity & gave my mind permission to imagine & create. Read more>>
C&N Family | Content Creator & Influencer
I have always loved the idea of being my own boss, paving my own way. When the time presented itself for me to become a content creator, it just felt right. I knew it would be hard work, anything worth having is, so I put my big girl pants on and dug in. Two years later here we are, with two successful Youtube channels! Read more>>
Natasha Cecil | Entrepreneur/Make-Up Artist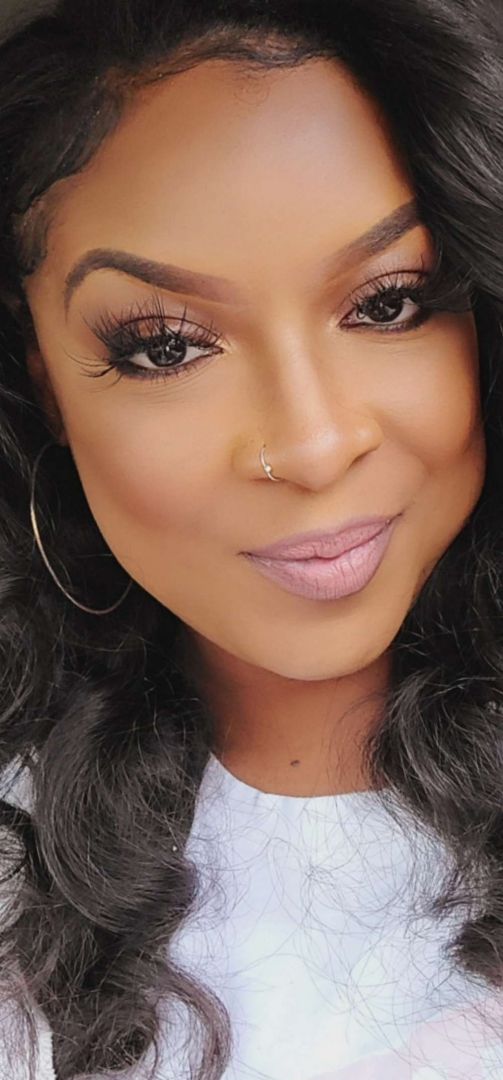 I like to think that an artistic career picked me Instead of me picking it. Being a creative person is something that I have lost control over. I find myself creativity in every aspect of life. Starting with the clothes that someone wears, the hairstyles they choose, full makeup application or choosing to go bare face with gloss and mascara. Read more>>
Amirah Patel | Concept Artist & Illustrator
I had never considered myself to be a proper artist. For the majority of my life, the only thing I knew how to do was study. My entire family is in the medical field somehow or another, and I thought I would follow the same path as them. Growing up surrounded by books, I don't think I understood just how influential art is in our lives. Read more>>
Samarra Anjai Monroe | Songwriter + Creative Director
Honestly, I feel like I didn't have much of a choice in the matter. I've been creative since I was a child and nothing I tried to do outside of my artistic endeavors made me feel satisfied. I'm an artist through and through — I write music, I am a creative director, a graphic designer… All I really want to do is create the things I see in my mind, so an artistic career really has always been my only option. But once I was tired of being "practical" or "traditional," my creative career kinda found me. Read more>>
Brian Bradley | Clothing Designer, Photographer
I didn't know what else to do. I was really good at photoshop/computers at a young age and enjoyed drawing during class instead of paying attention. At first i wanted to be a biologist but I sucked at science and math. I never wanted to do something that was boring because I would slack off anyway so it just seemed like the best option. Read more>>
Ajia | Artist
Art and creativity have always been a part of my life. Growing up in a large household (I'm one of five children), my parents were adamant about teaching us the importance of individualism. As a result, they let us try our hand at whatever sparked our interest. Because of that freedom, I was able to play the violin, dabble in piano and guitar, sing in my school's Acapella choir, etc. Read more>>
Gabrielle Haywood | Creative Visionary Officer
I don't really think I pursued a creative career, I believe it was a natural flow for my life. As a child, I can remember my mom saying, "that child can play for hours by herself, she creates her own world" She was absolutely correct. I would create cities with paper dolls throughout our den. Read more>>