Why they do what they do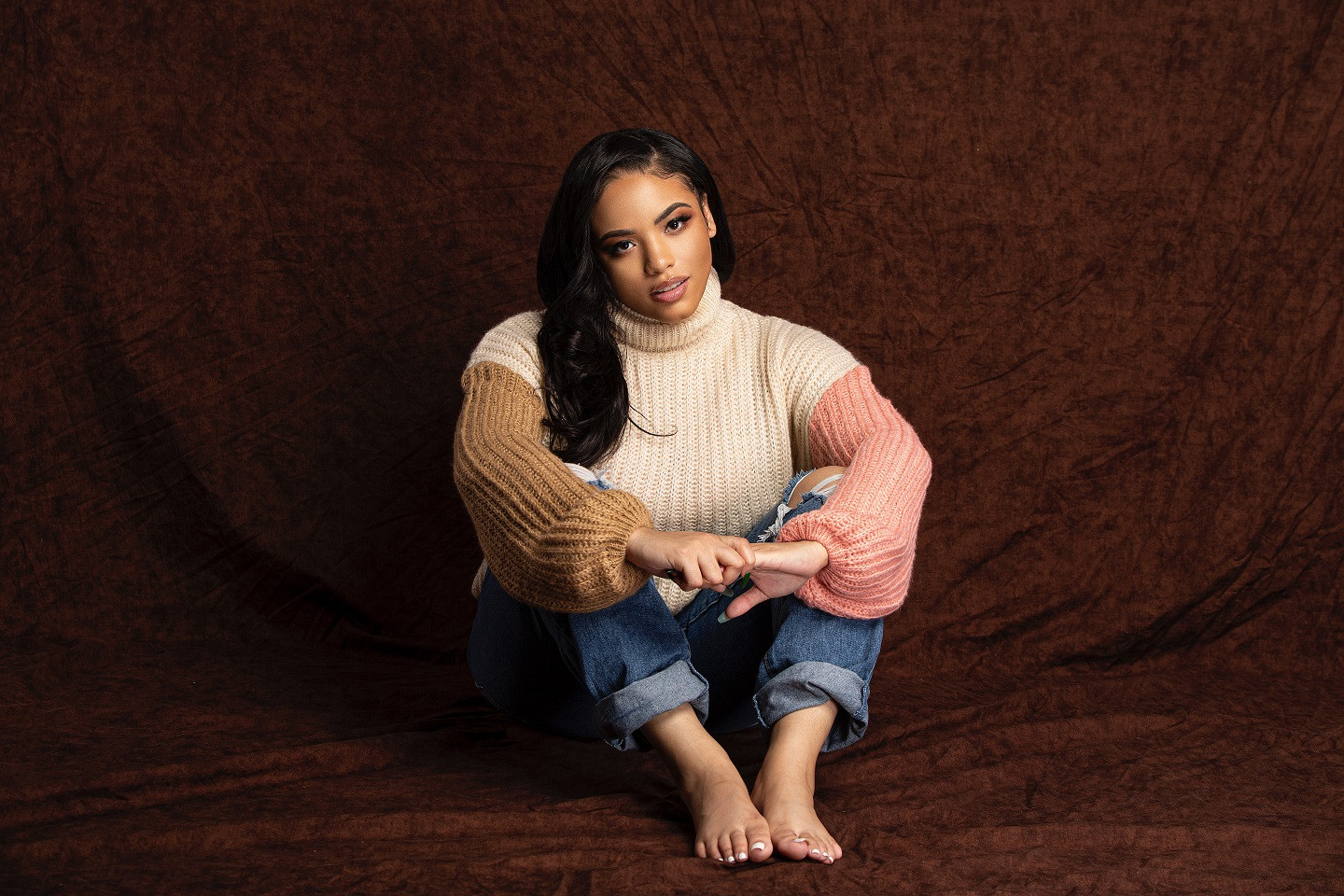 We asked some of the city's leading artists and creatives to tell us about how they decided to pursue an artistic or creative career. We've shared some highlights below.
Scott Plato | Classical Guitarist

At age 13 I began playing guitar. From that point forward being a guitarist was my main goal. I began performing in rock bands and I started classical guitar lessons at age 16 with my future university guitar professor. Read more>>
OneLove A.Young | Hip Hop Artist & Spiritual Advisor

I believed in Music and the power of Music. I also seen firsthand how Music could create or shift a culture or Humanity in general. I wanted to be apart of a Conscious Shift of positivity and enlightenment in mine. Read more>>
Jahmelia | Photographer & Model

I pursued an artistic career like photography because art is a way for you to expressive yourself and use your creativity to tell a story or express emotion in a way that can touch people differently. Hearing a story verbally is great, but seeing a photo that tells that same story with color and expression is an art that is a treasured to many people. Photography allows you to tell stories, explain feelings, and express yourself in a unique way. Read more>>
Teesha Borum | Self-Love Advocate, Entrepreneur, and Intuitive Artist.

Creativity fuels me. I NEED it in my life. I am not built for the mundane. A simple life? Yes. But it has to include creative expression, otherwise I'll lose my mind. Creativity keeps me sane. Read more>>
Erin Scott | Web Designer & App Developer

I enjoy being innovative and improving the digital experiences for customers through my work, especially for small business owners and entrepreneurs who are just getting started. The chance to create change and help people by using technology drove me to start my web design and app development business. As an IT Professional in my "day job', it was a natural transition for me to do something in the digital space. With my web design business, I have the opportunity to work with people in all industries while helping businesses cultivate their brand online so they can be successful. The beauty of being creative is that I can turn someone's vision, even an incomplete vision, into reality online. I consider myself to be an online storyteller for businesses. Read more>>
Cymphoni Laster Yancy | Fashion Designer, Co-Founder of Runi Boutique

I fell in love with Fashion at 12 years old. Exposure to television shows like Fashion Trance, Project Runway, The Look for Less, and America's Next Top Model showed me the beauty of garments and self-expression through fashion. I immediately figured out where I wanted to go to college and decided that was going to be my life. Once, I was close to graduating high school, that shifted. I applied to SCAD Atlanta and Georgia State University. I knew that my family would not be able to afford SCAD, so I declined my acceptance and attended Georgia State. At Georgia State, I had a conversation with a sorority sister, who advised me to study Textiles since I was interested in being a designer. I fell in love with the art form and learned how I could incorporate the art of textiles into fashion design. I interned with an upcoming designer and before I knew it I was working an event at NYFW. Read more>>
Taylor Johnson | Stylist x Journalist

I decided to pursue a creative career because it was literally the only thing that offered me some slight fulfillment of my purpose within life. Whether it's pertaining to styling, writing, creative direction, or anything of that matter is when I truly get into my element when I begin to understand I am God sent. Read more>>
Emily Leskey | Model, Actress

I have always been an artistic person, when I was a kid I would spend all of my time drawing, making music, writing stories, sewing, and other things like that. As I got older I continued to be drawn to the arts and feel most inspired when I am doing work that requires me to think outside of the box, am able to have artistic freedom and autonomy and get to work with unique people. When I moved from my hometown to Atlanta I quickly realized that I was in a city of successful, thriving creatives and was finally in a place where I could go for it too. Read more>>
Shonlisa Bonner | Author & Artist

I've always loved arts & crafts since I was a kid. It's something I still do to cope with anxiety and adulthood. I knew I wanted to be a creative entrepreneur but wasn't sure which area to go into. I never thought my art was good enough and that led to a dark period of doubt and feeling lost. I kept comparing my art and progress to other creative entrepreneurs who had been established for years. But then I started thinking about ways to encourage myself. I knew I couldn't keep comparing myself to others and had to embrace the journey I was on. Eventually these affirmations developed into a book idea. Before long I had a whole world of characters that were based on my family and the people in my neighborhood. These stories pretty much saved me from a dark place, and I hope my books inspire the creativity in kids. I have some many stories to tell and that's what drives me. Read more>>
Jen Bloomer | Artist & Founder of Radici Studios

It's taken me a long time to call myself an artist. Art has always been such an important part of my life and identity, however I didn't have a vision for how it could become a career early on. There were so many voices in my head saying- "You're not good enough to be a professional artist," or "Art doesn't really matter, do something more useful for the world." My school didn't have a strong arts program so I majored in International Studies and moved abroad after graduating. I brought my paints and started setting up my easel in the middle of the city. People would come up and talk to me while I painted and I found it to be such a powerful way to connect. I was also teaching art to kids ages 5-18 and felt so inspired by the creativity that they brought forward and the ways art bridges wide expanses of difference. I moved elsewhere, got jobs with non-profits working to create change in the world, but kept remembering the experience of painting and teaching everyday day and feeling immersed in creativity. Read more>>
Essynce Moore | Fashion Designer, Author, Actress, Motivational Speaker

For as long as I can remember, I've always said I never want to limit myself to anything. I was the kid in school who joined the JROTC program, I took dance classes, and I even took karate lessons when I was little. What I love about having an artistic and creative career is, funny enough, it's never been boring. It is constantly changing and evolving and there is always something new for me to learn. I have fun and I get to do what I love in the process. Read more>>
Ian Aber | Stand Up Comedian & Writer

I spent a long time in corporate jobs where I was always being told I was funny, most often when I was trying to be serious. I finally decided to try stand up comedy to sort of prove the folks that said I was funny wrong. Turns out they were right and I am funny so that started my shift from corporate life to pursuing comedy full time. Read more>>
Helen Choi | Freelance Illustrator & Designer

I've always had a fascination with understanding human nature, the way we connect and expressing that physically and visually. At an early age, she was drawing and painting, prompting an interest in the fine arts in high school and college. Read more>>
WhoIzSt33z. | A Dope Female Barber

I pursed an artistic career because it chose me. I personally feel for any creative there's just something in us that tells us you just have to trust ya gut, regardless how long it takes. I think when this happens you have to make it up in your mind, this is meant for YOU. I have always searched for a platform that would let me express my creativity with a structure behind it and getting into the barber industry it gave me just that, the possibilities are LIMITLESS (slick overwhelming, 😊). I've always had a fascination for enhanced male grooming and truthfully speaking I honestly had no idea how much work really goes into it. MUCH LOVE TO THE VET BARBERS FOR PAVING THE WAY. I SALUTE! #BARBERGANG# ⬇⬇⬇⬇⬇⬇ Importantly, when you finally commit this is when the work starts because now you have to find what makes you special, learn how to project that, and give it back!!! Do you trust the process or do you. Read more>>
Tiara Jamison | Actress, Animation VO Artist & Poet

I believe that as a natural loner an artistically creative career chose me. In the absence of a large social circle art became my best friend. As a Cancer, I naturally gravitate to creativity and things that evoke emotion, but it was not until I grew older that I began to understand that my quirky personality and love for creativity was less of me being "weird" and more of me being an artist. It is only when I am auditioning, developing a character, filming, recording a voiceover, writing or reciting poetry that I truly feel completely whole. Read more>>
Scene | Cinematographer & Editor

Music has always been a big part of my life. I remember being 3 or 4 years old, in the living room pretending to be a superstar with a fake microphone performing songs. I was always fascinated by musicians when I was a kid, and as I grew up, the love for music just kept growing. I eventually started creating my own music by writing and recording music, and then I got into DJ'ing and producing music. From there, this eventually led to finding a passion behind the camera. I initially bought a camcorder to film day-to-day vlogs like my favorite artists would. Then it grew into shooting music videos for friends. After saving up some money, I bought my first real camera in 2015 and ever since then, my career in cinematography has grown exponentially. Read more>>