Why they do what they do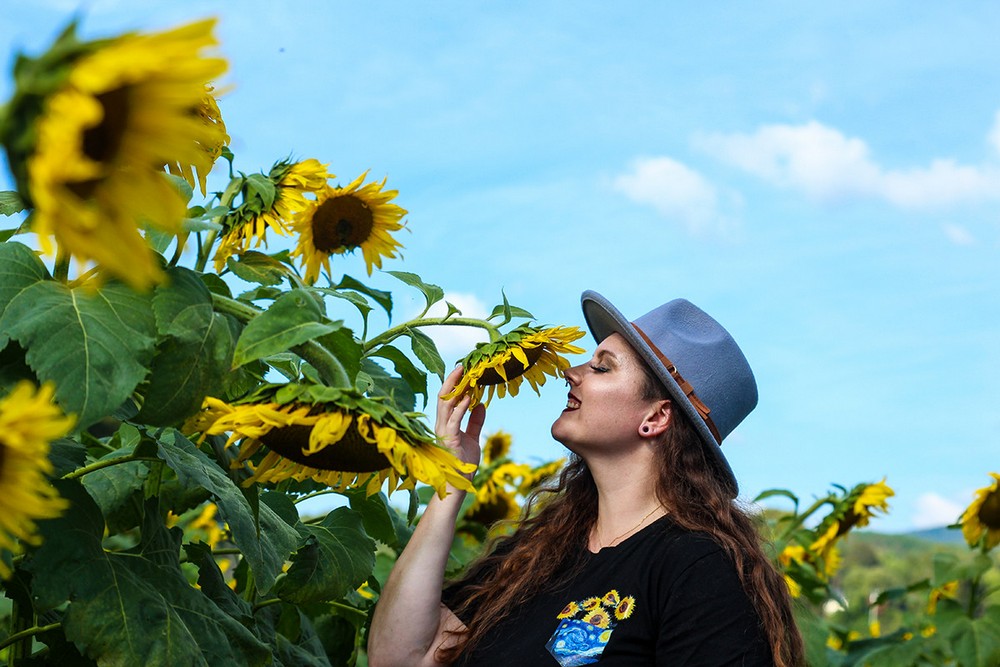 We asked some of the city's leading artists and creatives to tell us about how they decided to pursue an artistic or creative career. We've shared some highlights below.
Brianna Rose Jarvis | Graphic Designer, Photographer, Queer Artist

I come from a pretty creative family – my dad was an illustrator in the Army, my mom has always been really crafty and has made handmade gifts for as long as I can remember –Read more>> 
3EYES | Music artist, Creative & Innovator

I decided to pursue a more artistic and creative career due to it allowing self expression. All our lives we've been programmed to suppress our emotions and ignore what we feel inside. Read more>>
Saint Ondres | Fashion Designer

I chose to pursue an artistic career because my mind has always been limitless. I've always been a very creative person interested in all things art related. From elementary school until I have gained skills in a range of art forms including, Read more>>
Ashleigh Mannery | Actress & Creator

I actually think that the career chose me. I have been in the arts since I was a young girl. I have done ballet, tap and jazz. Played the piano and the flute during middle school. Read more>>
Madyson Symphony | Music Artist

Honestly, I pursued an artistic/creative career because music has always been a part of my life. I grew up in a musical family, my father was in the industry for a little while, Read more>>
Blk Orchid | 2x Juno Nominated Music Producer and Artist

I decided to pursue music full time a year and a half ago, after spending 12 years in healthcare. I put my dreams on hold to take care of my family , but still dreamed of doing more with my talent. Read more>>
Quenton Colby | Master finisher and Artist

I always knew I had a creative talent. I won an art contest in second grade and was totally inspired to keep going after that. Lol But when it really took off was in my late 20's. Read more>>
Christian Allana | Designer: Christian Allana

I don't necessarily feel as though I chose a artistic or creative career but it feels like this path chose me. I've always been interested in the arts since an early age. Read more>>
AKINSOLA AKINYODE | Photographer

I know many will say this is a general statement, but I have always had a passion for photography since I was a kid, I got my first camera from my uncle, which got stolen after a while, which i am still mad about by the way, although I graduated as a biochemist and later decided I wanted to be a doctor. Read more>>
Ella Blake | Event Specialist

The Plaid Picnic Company was founded on an idea to express creativity and do something in life that I love. I have always been very creative and artistic and just needed an outlet to express it. Read more>>
Caley Cline | Makeup Artist

I decided to pursue a creative career because growing up, being artistic allowed me to express who I am. I slowly altered the crafty, drawing side of me into a love for all things beauty. To this day, I'm not sure if I chose the path, everyday there's a small reminder why the path I'm on chose me. Read more>>
Nathan Dreggors | Founder, CEO, Chief Creative Director, Chief Consultant, Graphic Designer

As a Youth, I was an artist, and developing my passions, and talents, for music. There was no support, in my home, from parents and family. Therefore when I left college, Read more>>
Big Rho | Producer & Songwriter

About my career I consider myself a producer, beatmaker, songwriter and an occasional artist. I like to think of music as a style of art and although it's difficult to create sometimes, Read more>>
Paige Jack | Director of Creativity & Culture (The Trenches Gallery), Co-Founder of SP Design Firm, Marketing & Engagement Director (NPR Music Station), Social Visionary/Co-Owner (Aviary Co.)

When I was in third grade I was interviewed about why we needed to keep art in school. It has always been a pull for me as a way to express our feelings and the way we say life. I don't think I pursued a creative career I think it chose me. Read more>>
Srinjoy Gangopadhyay | A Leading Contemporary Fine Artist Srinjoy Gangopadhyay of Deljou Art Group.

Pursuing an artistic or creative career came naturally to me. I developed the habit of seeing fine art daily and reading about many artists in my father's Art studio. Read more>>
Alex Bobby Hill | Producer and Beat Maker

Because I can see the opportunities I can get with it. Producing and making beats is my gateway to so many opportunities, from jobs to experiences, and I get to meet so many people like me, Read more>>
Noel Austin | Journalist and photographer

I was always creative growing up. I thank my parents for really giving me that space as a kid to just do things that I liked from acting,writing, and painting etc. Read more>>
Abbey Harper | Mid Century Modern restoration

Because I enjoy it! I struggled in lecture classes in college, but in all of my art classes I did well and it seemed effortless because I was truly enjoying what I was doing. Read more>>
Alan Briseno | Graphic Designer & Print Production Specialist

I've always had an interest for the arts from music to traditional drawings. My main passion and the one thing I always got complemented on was my hand style like graffiti, calligraphy and script. Read more>>
Miriam Price | Artist & Model

One of the main reasons why I chose to follow my path on being a Artist for music, was because it was something that made me genuinely happy. I've always been around music since I was little, and watched my icons like Aaliyah, Read more>>
B'Onca Pitt | Makeup Artist
I pursued an artistic/creative career because it's naturally came to me. For as long as I could remember I loved playing in makeup. Read more>>