Why they do what they do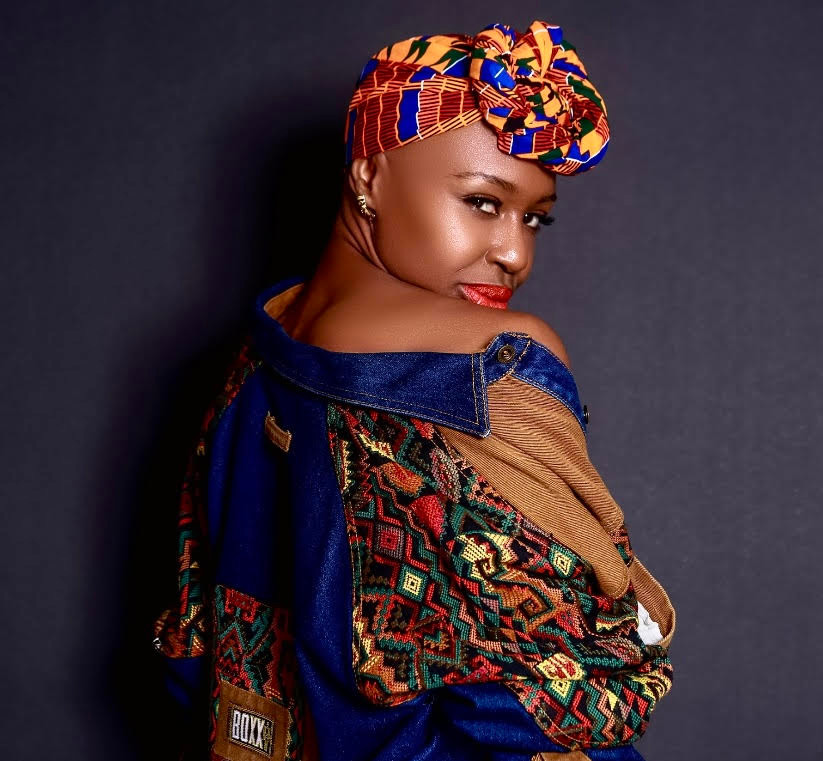 We asked some of the city's leading artists and creatives to tell us about how they decided to pursue an artistic or creative career. We've shared some highlights below.
Naomi James | Choreographer | Fitness | Creative

I prefer to say it chose me. My parents realized at a very young age that I was a expressive person so they put me in dance. I fell in love because it felt like home. I felt I could be me. Dance kept me out of trouble. Kept me focused. Allowed me to express myself. I did not care about being seen, I cared about feeling purposeful in life. This artistic direction has taken me down the path of teaching and choreography not just in dance but fitness as well. To be able to teach, train and witness so much growth fuels me to the capacity only my heart knows. Read more>>
Katie Lynn Costa | Lead Designer and Founder of BLYNK Social: A brand design and social media agency.

Honestly, for the longest time I pushed away the idea of pursuing a creative career because "that's not where the money is" and the concept of the "struggling artist" lingered over my "conventionally successful" mindset. Although all of my hobbies growing up were artistic and expressive, I went into college for business because I figured it was the smarter option. It wasn't until I was exposed to the creative online entrepreneurial community via social media that I realized artists DON'T have to fall under the "struggling artist" stereotype. Read more>>
Khallil Stewart | Artist, Producer, Songwriter

As a child, we are taught to chase our dreams and no matter how old I got, that inner child in me always pushed me to chase what I wanted in life. My dream has always been to play futból professionally but with 4 knee surgeries my pursuit to turn that dream into a reality was cut short. Luckily, I had another passion, music, which has been in my life ever since I wrote my first poem at the age of 6. While I was going through my injuries, music was my only way to cope. Though at the time it was acting as my therapy, it quickly turned into a career and I never looked back. As a natural creative, being an artist is perfect for me because I get to create whatever I want whenever I want and that makes me free. And in reality, all anybody wants is to free. Read more>>
Tiara Mason | Writer & Director

I chose to be a writer or I may say "join the world of Arts" it goes back to when I was a little girl growing I loved to read, I still do! I read books like the Hunger Games, Lovely Bones, and so many others. I love how reading challenges my imagination and it takes me on an adventure and places me into that world. I also had a lot of baby dolls when I was a child so I gave practice with using my imagination and being more creative. I remember when I was in 3rd grade my teacher Ms. Robinson told my parents that she was impressed by how I took a picture on an assignment and created a story base off that picture. Read more>>
Jimmy McFan | Artist & Producer

I pursued a creative career because it's what I've always dreamed of doing. I've always had the mentality that there is no plan B or C. People that think like that aren't willing to sacrifice what it takes to get to where you want to be. I think that's what separates people who are passionate and people who are thinking of it as a hobby. Read more>>
Kaylin Garnett | Clothing brand owner & medical professional

I decided to pursue an artistic career because it allows me to express myself in an environment without being judged or put into a category. If a female is seen wearing clothing that is categorized as being masculine then she is categorized as being a tomboy or gay. If a male is seen wearing clothing that is portrayed as female clothing then he is seen as gay. If a person watches anime and wears certain clothing then they are seen as weird. Read more>>
Sara Mizrachi | Owner/Designer of Sara Sela Jewelry

I began designing and creating jewelry as a young girl, discovering quickly the joy the creative process brought me. Of course I began with the typical plastic and clay beads kids use, graduating to glass and Swarovski crystal beads and then to silver and gems and fancier materials. My mom has a very large collection of these pieces, I've caught her still wearing necklaces I must have made by age 10! Read more>>
Lareisha Elderkin | Ree The Barber

I've always been well adept in the arts department. Before barbering all I did was draw. I would stay up til 4 in the morning most nights just drawing. I showed my cousin one of my pictures and she told me maybe I need to look into art as a career. One night I thought about how I could make money from art? I also had a love for hair. I've never liked working for anyone either and I saw a quote online that said "…how do you go and clock in for another company and come home and never work for yourself…" Read more>>
DeShon Washington Jr | Aspiring Filmmaker

As a kid you could not separate me from a television screen. I loved movies, I loved television, but I realized most of all I loved animation. I loved shows like "The Simpsons", "The Proud Family", Rugrats etc. Quickly I decided that my dream was to one day be able to have character's of my own. I wanted to have shows and movies of my own. I wanted to create stories, characters and worlds that would make other people feel the same way my favorite movies and shows made me feel. I always wanted to make art that would shape people, that would make them smile when they think about them, that take them to their "happy place. Read more>>
Jaylin Leslie | Creator

Growing up, I was a very observant child. I would spend the weekends with my grandfather. He was an artist. He carved wood, and he was into photography. I remember being so captivated by his art and abilities that influenced me. When I was in the sixth grade, I auditioned for the little mermaid, and I got the lead role as Ariel. I remember painting a picture in my art class junior year. It was challenging for me. My teacher had to encourage me to finish, but it ended up being in the art show. Read more>>
Victoria Smith | Artist

Pursuing an artistic/ creative career comes so natural to me. Since i was a child i have always been in awe of the artistic nature of the world. Art is a large part of who i am and expressing my self through art has fulfilled me in inexplicable ways throughout my years. Read more>>
Jia LaFrance | Makeup Artist & Style Mavin

I chose to pursue an artistic career because I have always wanted an avenue to express my true self while showcasing and sharing my many gifts with the world. The freedom of having a creative career allows one to be a multifaceted individual who inspires through the arts. Read more>>
Zero . | Artist / Designer

I chose to pursue an artistic career because I feel like it's the most freedom that anybody can have in terms of being successful. It gives you a lot more room to be yourself, & to be original. You don't have to stick to normalities like others in the working world. It definitely brings a challenge, but at least the challenge happens to be fun while working on whatever it may be. Read more>>
Mary Haven | Jewelry Designer

I have a lifelong interest in the arts. Growing up in New York, I took piano lessons, and participated in choirs and singing groups in high school. As I moved on to college in Michigan, my studies always included singing in mass choirs and multiple art courses. My work and career led me to Canada, where my husband and I raised our family. Due to family time constraints, artistic pursuits took a back seat, but I still sang and grew my sewing skills as a serious quilter. After retirement, I was able to finally set myself free to pursue my interests! A serious jewelry-making hobby was started, and soon developed into a small business. Read more>>
Jaid Jennings-Liggons | Traveling/Freelance MUA

Seeing how much happiness it brings a person to look beautiful/feel good is what gets me each face. Knowing that I did that for someone is what makes it so special to me. Read more>>
jimmy. | Recording Artist / Engineer / Producer

I pursued a artistic career because I have a vision of what I would want to come from this craft. I want to build a strong base and community that uplifts each other. Ever since I was a child, I felt out of place with everything around me. Being so different and coming up through this art, I started to realize that there are likeminded individuals out there. Read more>>