Why did you pursue an artistic or creative career?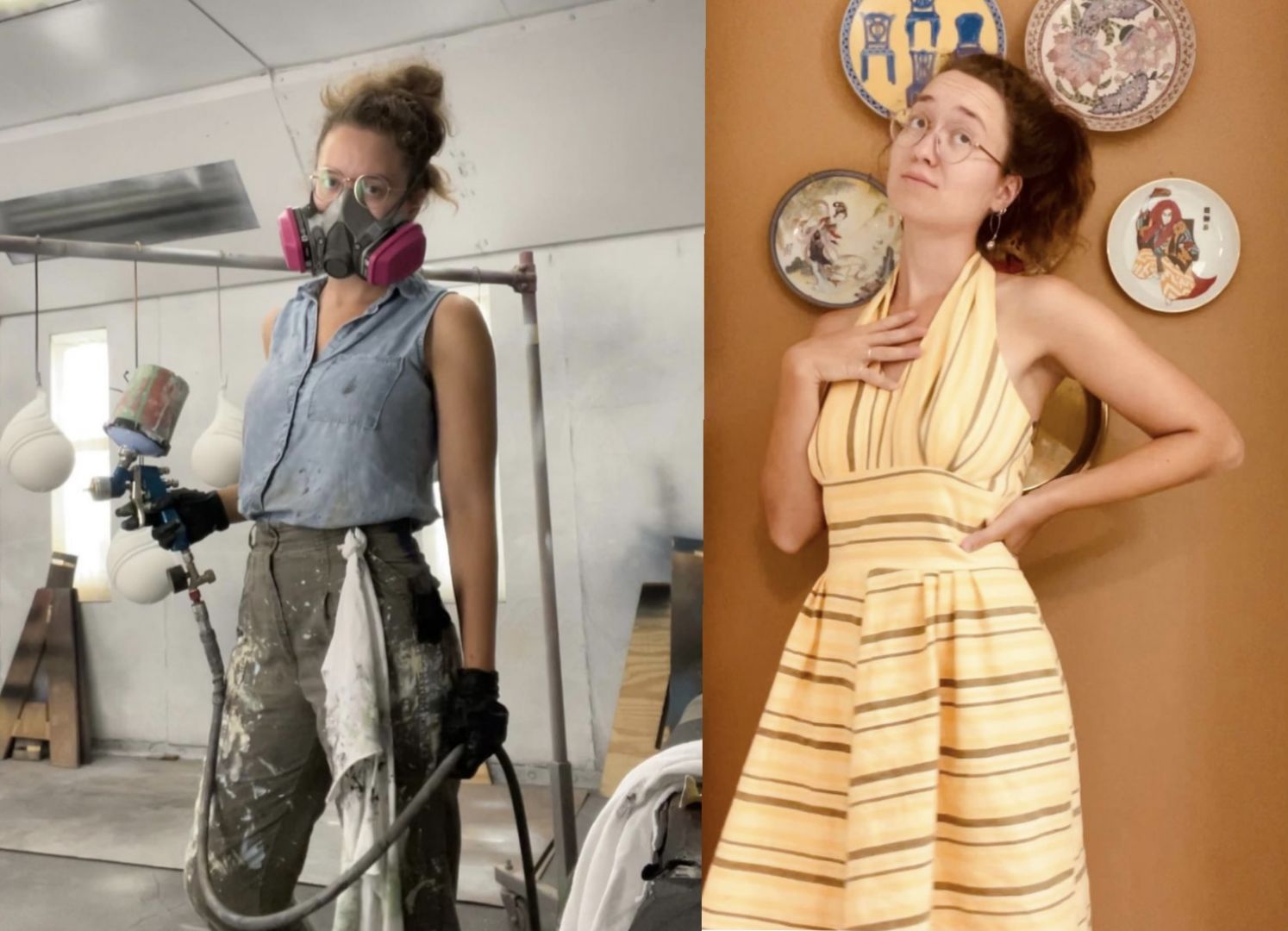 Artists and creatives face innumerable challenges given that their career path often doesn't come with a playbook, a steady paycheck or any form of safety net. It's definitely not easy and so we asked a few of the artists and creatives we admire to talk to us about why they chose to pursue an artistic or creative career.
Stefnie Cerny | Freelance Scenic Artist / Studio Artist

Every day is a new, unexpected challenge that pushes the limits of my skill and patience. This rebellion against monotony is an addiction best fed by an artistic profession. I doubt seventeen-year-old me would believe rolling paint on the walls of a television set or designing labels for a local brewery was in her future. Read more>>
Neil Badenhorst | Artist, Illustrator and Lecturer.

Pursuing a career as a creative seemed like the only way that I could actively pursue all my interests. Ever since I was a kid, I was an avid reader and lover of stories, pictures and imaginary worlds. I get to explore these interests in the various capacities of my career (illustration, fine arts and research). Read more>>
Saran Ama | Singer, Songwriter, & Entertainer

I pursued an artistic/creative career because God gave me a gift. I think it would be a shame to not use it as much as I can while I have an opportunity to. Pursuing a creative career is not the only way to do so. Read more>>
Briana Cole | Author, Actress, Screenwriter

I pursued a creative career because I couldn't ignore what I was passionate about. I've been drawn to stories since I was younger and I love how writing and acting go hand-in-hand, two sides of the same coin. Read more>>
Cher McRae | Actor Personality Influencer

From an kid painting Easter eggs the night before Easter with my mom to freestyling poetic manuscripts in high school to writing and personalizing monologues as an artistic adult, I have always had the itch. Read more>>
Lynn Marshall Linnemeier | Visual Mythologist, Mixed-Media Artist

I can't remember a time when I wasn't creative. I always say that I was born with all the tools that I needed to navigate this life. The tools included brushes, paints, carving tools, and my hands. Read more>>
Robert Anthony | Singer/ Songwriter, Actor, Producer

Music has always been a huge part of my life. I grew up around family members that are very talented vocally and musically. My Uncle, the late Michael Brown, is the son of the legendary Hank Ballard who was the lead singer of Hank Ballard and the Midnighters. Read more>>
Pelham Taylor & James Qupid Hit Creators | Hit Creators ( Music Production Team)

At the age of 25 when I moved into my first apartment the first thing I wanted to do was start decorating & add my own creative touch. I would buy different Home Decor magazines to get inspiration and ideas on how to accessorize my living space. Read more>>
Natalie White | Music Composer & Creative Specialist

Everything I've ever pursued or will ever pursue is fueled by a resolute desire to express myself creatively. That is what drives me—not money, not recognition, nor any other tenet of "hustle" culture. And I tend to get bored easily. Since childhood, the things that interest me most engage my imagination. Read more>>
Vallejo Lee | Visual Artist

Because this life chose me! …I just fell inline. I truly feel this way. My artistic abilities have always been able to speak for me, from drawing pen-tattoos on people's skin in grade school to creative business concept logos and media for entrepreneurs. Read more>>
Von | Host/Creator of the Lyfestyle Change Show

Like most people during the pandemic it was a time to think about things that you have would have normally thought about. As a professional in the field of mental health for over 20 years. Read more>>
Amber Maxwell | Unique Egg Roll Creator

The number one thing that made me want to pursue an egg roll business is the passion I have for it. I'm a person that will lose interest quickly, but this really stayed with me. Read more>>
Gabby Stephenson | Scenic Designer, Artist & Actor

I've always really loved to MAKE. I remember constantly creating art for, say, a book project that absolutely didn't require a colorful cover in school or writing my name in a detailed, intricate font on the top of a test, things like that. Read more>>