Where are you from and how has it impacted you?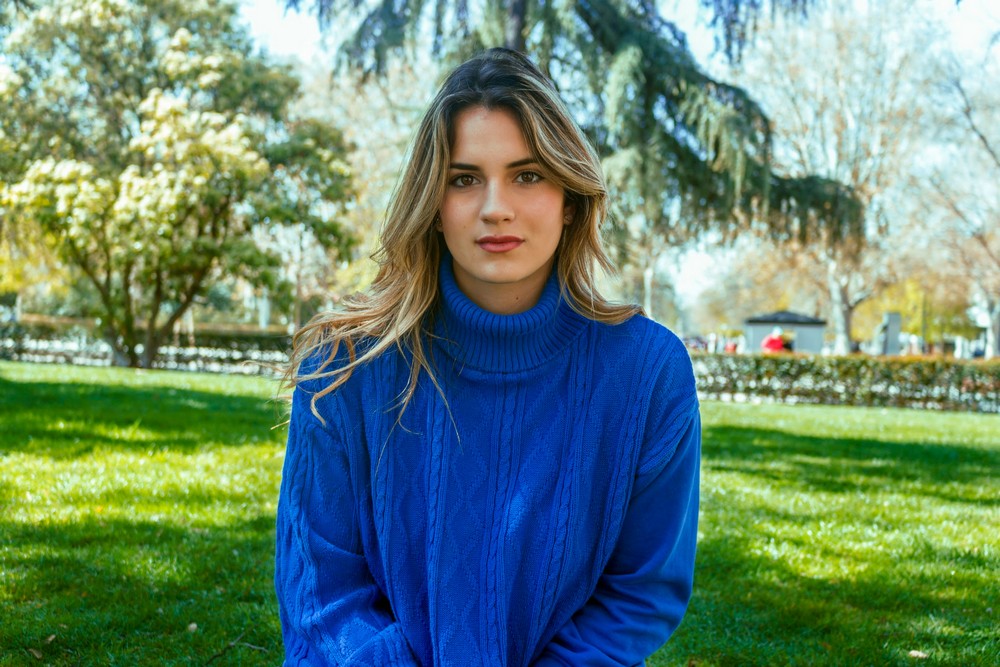 Even if you are from the same neighborhood as someone else, you might still be coming from different places. Where you are from is a complicated question and it elicits complicated, but interesting and thought-provoking responses. We've shared some of those responses below.
Corina Vesce Busquets | Architecture and Interior Designer

I was born and raised in Caracas, Venezuela, and I'm currently living in Savannah, Georgia, where I'm pursuing my dream of becoming an architect. Being raised in another country has had many advantages but also several disadvantages throughout my life. I had to say goodbye to my family but I had the opportunity to say hello to my future. Even though I am starting my professional career; learning to understand a new culture has helped me view the world from a different perspective. I've left my country behind in order to grow and become the individual that will be able to give Venezuela the future it deserves through design and architecture. I am a firm believer that the passion and background with which someone creates and builds in this world has the biggest power over what architecture is. Read more>>
Jacquel Tucker | Entrepreneur, Coach & Purpose on Fire Launcher

I'm from the rural community of Higgins Land in Jamaica, just a few miles from Nine Miles where Bob Marley grew up and is buried. I grew up with my 8 siblings and my dad who was a Pastor and my mom a Youth Director for 7 churches. We grew up poor with no running water, an outhouse, and most times barely able to afford our dinner. It was quite an uphill battle to even attend high school due to lack of finances. In fact, as the youngest, I was the only one who of my siblings to receive a college degree and it was through a full academic scholarship to the University of Maine. I never really realized how poor we were until I started traveling further outside my community. Read more>>
Ricky Clarke | Soccer Entrepreneur

I'm originally from England, I grew up in inner city London. My parents worked incredible hard to provide for my brothers and I (I'm the youngest of three boys). We lived a small, three bedroom apartment, while we never went without, we lived very modestly. My mother worked really hard, but also suffered from a physical disability, and spent most of her time taking care of my brothers and I. My dad was a warrior! He worked all the time and really helped provide for everyone in our family. He was the first to leave in the mornings, and the last one to arrive home at nights. Read more>>
Alenten Wilson | Barber , Photographer , Fragrance Distributor, Vending Machine Operator , Clothing Brand Designer

I'm From The North Side Of Wichita , Kansas 14th And Battin Is The Street I Grew Up On From 5yrs Old To A Freshman In High School . Living There So Long I've Seen Businesses Come And Go , People Come And Go But Their Was Always A Sense Of Community Within The 13th And Oliver District Everyone In The Area Is Proud To Be There . It Molded Me Into The Person I Am Today Just Seeing People Hustle From The CD Man Outside Of Dollar General To The People Outside Of QT . Growing Up Trying To Find A Way To Fit Into The Money Making Environment Going For To Door Selling Candy Bars For The Wichita Bulldawgs (Bulldogs For The Young Generation) Trying To Up Sell Them Even Though They Clearly Say $1 . Read more>>
Tyrik Mitchell | Athletic Trainer & Fitness Influencer

I'm from a small, rural city called Jackson. It's about forty minutes south of Atlanta, Georgia. Jackson is known for its tight-knit community and reputation in sports. We take great pride in the sports that we compete in, which include football, basketball, baseball, softball, soccer and track & field. My mother got me involved sports at a young age. She felt that it would be a good outlet for me, considering that I was the only child at the time. I soon fell in love with the thrill of competing every year. Playing the sports that I loved allowed me to have fun, and taught me valuable lessons I would later use in my everyday life. Read more>>
Marneia Gravely Mitchell | Avid Tennis Player & Boutique Stationery Designer

I'm originally from Martinsville, Virginia. University of Va – sociology concentration in psychology. Only child and raised by my grandparents. Manners and grace and thank you note and acknowledgment. Aunts would give me a stationery set. Silver base of pen. That's a sign when I came to interview Heavy round base with a velvet bottom – guest book pen. at register – received with stationery – one hadn't seen one since. maternal grandparents raise you – proper etc. first typewriter in 6th grade – straight to it every Sunday would type out my wardrobe hangers match – very organized Read more>>
Shod Santiago | Actor, host, influencer, published author, Artist.

I grew up between Maryland and Queens NY. My background and upbringing impacts who I am today in so many ways. My entire personality is a reflection of past experiences. I'll say this though, my background and upbringing has made me guarded, driven, standoffish and more. Long story short , I need therapy LOL Read more>>
Thomecia Busby | Creative & Wholistic Healer

I am from Oakland, CA. Raised in a Black family home. My parents had three kids and worked REALLY hard to provide with everything we needed AND wanted. My grandmother lived with us most of my life and she played a huge part in raising us, ( I often say she inspires me to be a bomb ass grandmother one day ). When I tell you she has SUPPORTED every, single, decision, my siblings and I make! And she NEVER made us feel dumb for any of it ! Read more>>
Tamisha Harris | TV Producer and Media Consultant

I was born in Indianapolis and spent much of my early years there, Houston and Atlanta. I later moved to New York to pursue my career in News. I'm the youngest girl of 17 children, split between my mother and father. My mother worked in management, and my father was a small business owner. My sisters mostly took on the responsibility of raising me. They were a force, incredibly independent, and whip-smart. The motto in our home was "take care of yourself because no one is going to save you." Read more>>
Apple Miller | Business Owner/ Entrepreneur

I'm originally from Miami, Fla. I was born and raised there by my mom and grandma. I was brought up with old school values and morals. Respect your elders. Treat people the way you want to be treated. I keep this in the forefront of my life because I've seen first hand that it will take you further in life with people. This is how I deal with people in my personal life and my business. I don't condone violence or hate. I will help someone in need if I can. Living life this way helps me to sleep well at night and not worry about my actions towards others. Read more>>