What habits do you feel helped you succeed?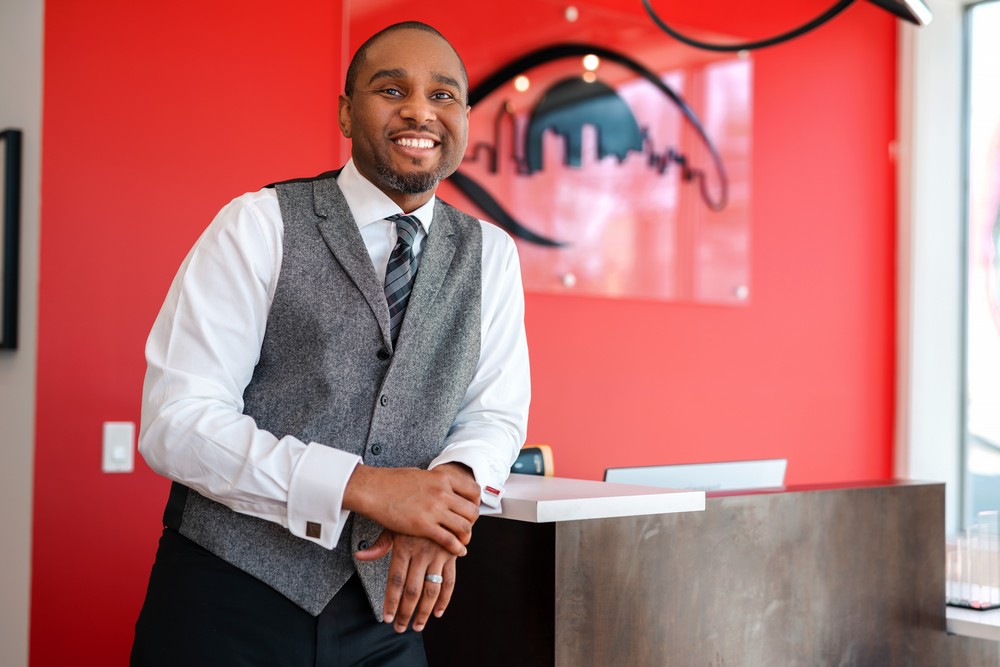 We don't believe success is random. Over the years we have spoken with hundreds of thousands of entrepreneurs, artists, creatives, researchers, athletes, and more. We've learned from them – both through their stories and through the advice they've shared with us – and it's quite evident that success is more likely when certain habits are present. So, we decided to ask folks to share their habits with us, especially those that they feel helped them succeed.
Chancellor Fekete | International Multi Published Model

It has to be the fact that I can connect with others & travel the world doing something I've always dreamed of doing. Read more>>
Andrew Williams | Optometrist

Before opening my practice and even attending optometry school, I worked in a couple food service positions; one of which was an upscale restaurant. Not only did working in that particular industry teach me how to multitask, it also taught me how to exemplify quality customer service. Moving forward to my practice now, I remind my staff very frequently that patients can go anywhere in the world to get an eye exam. However, our duty is to make sure that they get the best patient care and service they have ever experienced at any eye care facility. That is what separates us from corporate eye care spaces as well as even some private practices. Read more>>
Krystal Kelley | MUA & MODEL

Being authentically and unapologetically myself. Taking constructive criticism and making it work for my brand. Read more>>
Brentney Stephens Brian Boyd | Brentney J. & Brian L. Boyd | Founders/Artistic Directors/Performers

One reoccurring message that we hold dear to our hearts and our business is that all you have is all you need. Starting a business can be a scary and a lonely journey at times. Even your closest friends and family may not initially see your vision. There are times were one person may show up to an event, and times where 100+ people may show up. Some posts may get no likes or comments, and some may go viral. There have been times when we only had $50 to make magic happen. There have been times when we were granted thousands of dollars to make an event successful. Read more>>
Tara Demers | Digital Artist

Definitely being honest with who I am. I don't ever want to be perceived in a bad manner but I also never want to be seen as fake. By staying honest and confident in myself and in my ability is why I think I've lasted this long honestly, also on why I think I've made the connections I've made. I talk and become friends with people behind the curtain which is very important to me. I don't ever expect things from the people I met, im not that type of person. If I want something I work towards it by bettering myself and my skills. Read more>>
Pretty Hippie | DJ/producer/engineer

I have an amazing team of people that have been a part of my brand for over 10 years. Their support, dedication and hard work are a major part of the success of my brand. Read more>>
John Barnes | Fashion Designer

The most important factor is love, God an family, that's what success is for my brand. Also spreading the message of different cultures, through fashion. Read more>>
Taylor Ponder | Project Manager & Virtual Assistant

The most important factor behind my success, hands down, is my faith! Sometimes, clients, money, happiness and hope are no where to be found Read more>>
Jodi Powell | Custom Designer and event planner

I would say first making myself proud. I literally built my customs business out the mud and I put a lot of blood, sweat, tears and burn marks lol if you ever worked a heat press or convection over you will understand this. the second factor of success behind my brand will be making my children proud I am a mommy of 4 1 by birth and I was given 3 bonus babies and my niece ( Gabrielle, Nailah, Aaliyah, Brayden and Miyah) who make every effort in building powellful creations well worth it. My family would be my why. Read more>>
Caprice Thomas | Feminine & Womb Health Practitioner, Doula & Body Sculpting Specialist

The most important factor behind my success and the success of my brand is my ability to reach people; in particular women. I can relate to their issues, their stress and their life in general. My brand is about reaching women right where they are and giving them a reason to breathe, release and relax in an environment and space that was created just for them. Every woman deserves a little me time, time to really focus on themselves. Read more>>
LaQuam Easter | Black Esthetician

The most important factor behind FreshFace.'s success is the determination behind the creator (myself). Through all failures, I look at them as lessons and keep trying. Never give up. Never take a "no" or something not working out in one way to mean that it's not possible for you. It just may not be the time for said thing. Read more>>
Camille Joy | Speaker, Top Rated International Podcaster, Podcast Coach & Aspiring Author

The most important factor behind the success of my brand has been Transparency. Hands Down. I'm a REAL mom. A mom from my community recently describe my page. She said "IG feeds are full of look at me posts & I'm a great housewife pictures. For a lot of moms we can't relate. You share vulnerability and not for likes but for acknowledgment of other mothers and parents. Authentic and very touching" Read more>>
Melody Dotson-Carter | Entrepreneur: Photography & Clothing Brand

I think the most important factor to success is truly investing in myself. When you think about it we invest heavily in the things that matter to us because we have the hopes of it acquiring profit (homes that we flip, stock options, etc) Why not invest in careers? I always set goals for myself and strive to hit my mark to become the business/brand that I want to be in the future. Read more>>
Aleshia Vannoy | Professional Makeup Artist

The most important factor behind my success is being courageous. Being an entrepreneur has been a challenge. Every day I'm faced with tough situations, setbacks, difficult people, and temptation. Without God, this experience can be frightening but with God, it's a great adventure. Many people think that prosperity and success come from having power, who you know, what you know, who you're connected with, and relentless desires to get ahead. But the strategy for success you must be strong and courageous ( Joshua 1:6) because the task ahead can be very difficult. Also, God is the foundation of my business. Asking God to direct me each day, makes me more confident that He will walk me through all of life's challenges. Read more>>
Big Oaf | Crew Gibbs (Guitar, Vocals), Graham Gibbs (Drums), Matt Whiteside (Bass, Vocals)

For us it is following the DIY approach. From writing the music to creating all our own artwork, we have complete control over our output and how it is received. This makes for an optimal end result as it is all born from us as the creators without mar from outside influence. Read more>>
Tenease Flowers | Business owner & Head Stylist

The most important factor behind my brand is customer service. Read more>>
Vandy Young | Owner of Upscale Modeling Agency

The most important factor behind my success are my kids. When you want to achieve more in life you ask what else can I do and you do it. You jump out on faith for what's most important to you and never look back. When you make your brand your focus nothing can stop you from success. Read more>>
Tamsy Kambi | Beauty & Fashion Content Creator

As a nano influencer/content creator I believe the most important factor to my success would be consistency and quality. Consistency and quality goes hand in hand with anything you do in life. For example, trying to lose weight, you must be consistent in your workout routine and do quality exercises in order to see the results you want. I remember when I first started content creating on Youtube in 2018. I was so excited to get out there and wanted to work with my dream brands as soon as possible. I pitched myself to a bunch of brands when I was only 200+ subscribers in and with only maybe 20 videos that weren't the best of quality or consistent topics/niche. Read more>>
Mark Grignon | President & Co-Founder – Kognitiv, Inc.

The people who work here are what make this work hands down. It's not some magic methodology that makes services organizations successful, it's the people delivering the services. The consultants and team leads at Kognitiv bring a tenacity to work that other Workday partners can't dream of matching. I think most Kognitiv employees live with a chip on their shoulders, I know I do, and it's hard to compete with people who have something to prove. No one has given us a chance from day one, not an investor, not other Workday partners, and certainly not Workday themselves. We are the outsiders, pirates banished to the 'grey area' of a VERY closed ecosystem. That provides more motivation than any other Partner can compete with. Our people can't be matched, pound for pound it's not even close. Read more>>