What was your thought process behind starting your own business?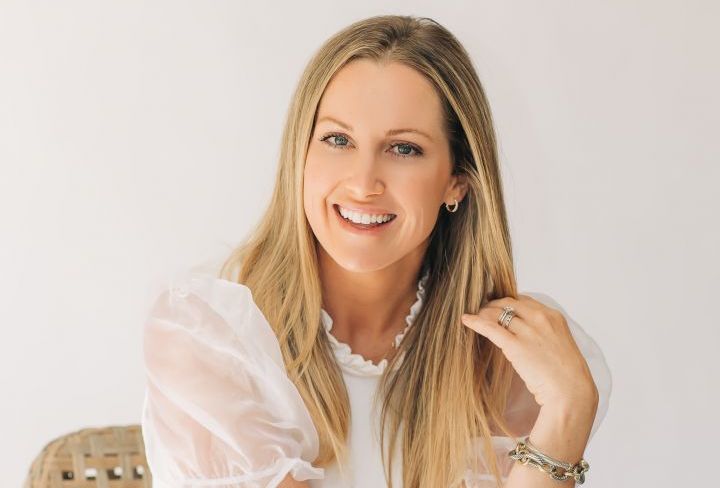 Starting a business is a commitment and requires dedication, resources and sacrifice. We asked some of the rising stars in our community how they thought through the idea of starting their own businesses.
Mary Elizabeth Perkins | Spray Tan Artist

I was diagnosed with skin cancer in my early twenties. Since then I have been very conscious about the amount of sun exposure I get and the types of skin products I use. My business started 11 years ago (in my garage!) when looking for a solution for a beautiful tan without having the damage of sun exposure. Read more>>
Chrissia Haughton | Educator & Personal Stylist

My thought process behind starting my business was the lack of knowledge of professional attire in the education environment. I noticed many educators that I encountered were unaware of what professional attire was and therefore showed up representing the company in a not-so-professional way. I want to educate those on what it means to look professional while still being their authentic self. I want to introduce ways how to be stylish while representing the company you work with in positive light. Read more>>
Miss J.T. | Creative Director, Producer, TV Personality

Honestly it's wanting better for myself and the people around me. I use that as fuel to pursue the things I love such as producing and directing because I want so much more for my family. I've been provided with such love and support that I can't help but feel like I can achieve anything. Read more>>
Angel Nieves | Photographer & 3D Artist

After working in the 3D animation industry for so long I was feeling burned out, my creative flame extinguished, I no longer produced work for myself to stay creative and keep working on my skills. It was actually a terrifying thought, "is this it for my creative career?" So, instead of just giving up I decided to take a trip to London and Paris, just take a break by myself and decompress. Read more>>
Briana Perry | Entrepreneur

The thought process behind starting my own business was always creating generational wealth for my family. I have a ten year old son who motivates every part of me. Pretty Flawed stemmed from my family. Growing up in Connecticut it wasn't too many young female business owners at the time I got mine started. It's a very rough town to live in. Read more>>
Kimberle Elbery | Certified Wine Professional

I always knew I wanted to work for myself at some point, my mom has always been an entrepreneur so I saw the benefit of working for yourself. I spent so many years tied up in my career that I couldn't even take the time to figure out exactly what I wanted to do. When I was forced to slow down during the pandemic an opportunity in wine fell in my lap. Read more>>
Zachary Turnage | Spiritual (Biblical) Life Coach

The main purpose was to truly help people with finding their identity in who God has created them to be. Truly understanding the value of true relationship with God. In my journey to follow God and accepting Jesus Christ as my Lord and Savior, it became easier to fulfill my life. Read more>>
Bvng Hvze | R&B/ Hio Hop Artist

As an Artist my brand is my business. I sell personality and my life story to the ones who can relate or can just vibe with me on the same level or higher. I felt that I couldn't be the only person to be going through what I am going through or have been through so why not speak for the ones who cant Read more>>
Johnson Ayuk | Fitness Trainer.

Honestly, I was at a very dark place in my life when I really fell in love with fitness. with me being an athlete, you know I was already working out., but I didn't know how to exercise properly and incorporate nutrition at the same time base on my goals. that made me want to be more knowledgeable about the business of it. so I had to hire a mentor to teach me more about the business side of fitness. Read more>>
Marlon & Camille Jones | Certified Personal Trainer & Nutrition Coach

The thought process behind starting our online health and fitness business was that by sharing our journey and the tools and resources that have helped us to be successful, we could truly make a positive impact on peoples lives and motivate them to live healthy. Read more>>
Rebecca Wilson | C0-founder of Salty Quill Studios

Our original thought process behind Salty Quill Studios was to create a production studio in which we could make in house studio films. Atlanta has become one of the top filmmaking cities in the world with big time productions (Ie: Marvel) filming downtown, but it has also become a powerhouse for Indie productions. Salty Quill Studios began as a means for two sisters to create films in their own vision. Read more>>
Diana Dudas | Urban Farmer & Founder of grow dudas

I started my own business to take back control of my life. You know the saying? If you love what you do, you'll never work a day in your life. Urban farming began as a passion project and tranformed into 3 small businesses: – grow dudas, LLC – grow dudas HQ, LLC (urban farm) – grow dudas foundation Inc. (nonprofit) Read more>>
Eboni Gold | OWNER

To be honest my thought process was making plus size clothing for women affordable. I've told this story before but when I was young my clothing was expensive. Only being able to buy able to buy 4 outfits for school versus a smaller person being able to buy 10 or 12 . Read more>>
Tim Cullen | Artist, Craftsman and Hand Engraver

I didn't actually set out to start a business I think it just has sort of evolved organically. I am an artist and not really a business. I do make custom fountain pens that I sell, that is true. However for me it is more about the creative process than it is about money and I hope to continue this way. Read more>>
Tiffany Brown | CEO of Exquisite Slay

My thought process when starting my brand was "what can the everyday woman wear to feel exquisite?" There's so many clothing boutiques out there that sell amazing clothing, but I wanted my brand to have a message. When women wear my shirts I want them to feel empowered and feel like they can conquer the world one step at a time. Read more>>
Sunny Love | CBD Hemp

For me, it was personal. Most people, when they see me, they have a preconceived notion of who I am, vibrant, fun, beautiful, you know, "that girl," but behind the lens of what they perceive, is actually someone who deals with anxiety, more specifically social anxiety. Meeting new people, along with crowds of people, makes me nervous. Read more>>
Cherish Mullins | Veterinary Nurse & Entrepreneur

Gentle Express Grooming & Pet Care LLC got its name after my beloved pet Gentle. He was a golden retriever who entered my life when I was very young. He was our family dog growing up that I inherited ownership of when my mother passed away unexpectedly in March of 2017. At the time, before his passing, I planned my life around providing the quality of care I needed to give Gentle, especially as he got older. Read more>>
Quincy Jones | Quincy Jones JR. aka the Background God Event Organizer & A&R

My thought process has always been to create an atmosphere where people can come and truly enjoy themselves, where they can breathe freely and not have to deal with the stress of life for at least a moment. I got inspired to pursue music from a business standpoint when I was about 20. Read more>>
NiiLee | Transgender & Queer Liberator

Growing up in a world that constantly dehumanizes our bodies based on race, gender, and sexuality, I lived cis-assumed majority of my transition. Chosen family helped me through a lot of my everlasting transitional phases and birthed a passion for community building. JeSuisNiiLee Mutual Aid Collective was created to not only assist but to nurture community. Read more>>
Lashun Shipman | Owner & Real Estate Transaction Coordinator

When I was starting my own business I was very nervous. I was confident in the planning because I love to plan, ask questions, and I also had the mentorship from the community of friends who'd started their own business and has been successful. With the planning, I wrote down the general idea that I had. I then took that idea and asked myself questions on paper and answered them. Read more>>
Travel Moore | Travel Consultancy

Travel Moore originally began from my love of travel. When traveling, I enjoy finding elegant hotels and unique activities that create once-in-a-lifetime experiences. Through displaying/documenting my own travel experiences, I hope to inspire others to explore different parts of the world. Read more>>
Kiara Potts | Resume Writer & Career Consultant

Surprisingly enough, there was no major thought process behind starting my business. When I initially began, the services I provided were free. Not only were the services free, they were only available to friends and family. As I became more skilled, more experienced, and saw an influx of clients, I began to charge for my services. I did not 'officially' accept clients until I had the general processes and procedures in align. Read more>>
Shanequa Milner | CEO of Boutique de Petales

I am a very creative person. I wanted to put a passion of mine which is to make jewelry into a business once I saw the interest growing towards what I was doing. Read more>>
Lovely Anderson | Personalized Gift Shop and Home Decor

I have a very unique name and it's always been a struggle to find anything personalized or in the stores. I've always loved being creative and I love home decor. I wanted every person that purchased from me to have an experience of exhortation of love, creativity and making something meaningful and custom just for their special occasions. Read more>>
Jamie Freya Knott | Blogger & Content Creator

Developing the freedom to travel and experience the fullness of Earth is what motivated me to start my own business. Being able to share resources with others on how to liberate yourself within this matrix we call society is of utmost importance to me. The realm in which we live is full of infinite possibilities for all people and it's important I contribute to this collective awakening. I consider starting an information driven business as my contribution to the Earth and the tribe of humanity. Read more>>