What was your thought process behind starting your own business?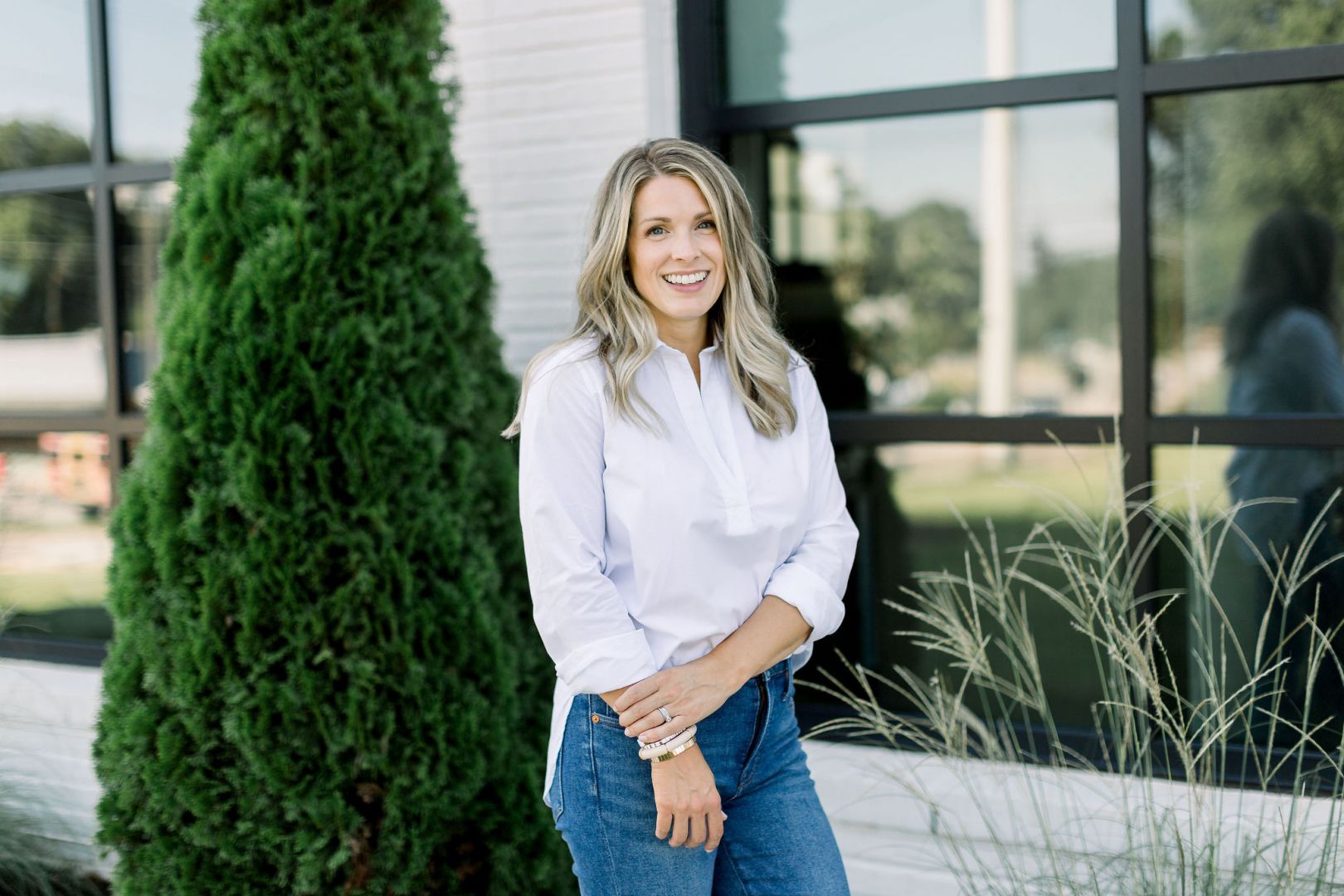 Starting a business is a commitment and requires dedication, resources and sacrifice. We asked some of the rising stars in our community how they thought through the idea of starting their own businesses.
Dana Doss | Website Designer & Digital Creator

I have always loved the internet. It's fascinating the amount of information you can learn and loved seeing so many different sites that had been created. When I was a teacher I would even help my students create their own websites to house their work and personalize it to reflect them. I have dabbled in blogging myself, even had a podcast, and built several websites over the last decade. Read more>>
Tea Montgomery | Style Architect and Owner

My business started organically. I was at a pivotal place in my life where I was not fulfilled with anything that I was doing or had done. Climbing the corporate ladder was leaving me stressed, exhausted, coming home angry and no matter how hard I worked I still did not make enough money. I needed to figure out how to make a living using my actual talents and gifts. Read more>>
Mayra Peralta | Founder and Co-Owner of Calaveritas

The main ethos behind Calaveritas is veganism. We keep the traditions and the animals alive, while still serving authentic food. We exist because Atlanta needs more authentic Mexican food, and more vegan Mexican food. But how we got started was out of necessity. The pandemic had just started and everything was shut down, including my place of employment which was a restaurant. Read more>>
Michelle Victor | Chandler

I have always had an interest in controlling my own destiny. I am a risk taker and self motivated. These parts of make me who I am contributed to the decision behind starting my own business. I made the decision to start Victor Haus after my first child was born, as a stay at home mom to bring in extra money, my passion/ interest in candles, and my interest in running a business. Read more>>
Roz Williams | Color Analyst and Style Consultant with House of Colour

I was about to turn 50, going through a divorce, and had reached a point where I wanted something for me. To do something that I was passionate about, and have the flexibility to set my own work schedule, whilst meeting and working with new people every day. Read more>>
Tina Morales | Therapist & Speaker

When I first started my business I don't think I realized what I was doing. I knew I wanted to create safe spaces for people to expand their minds while expanding their hearts, but I had know idea I could start a business around that desire. Thankfully, my now husband, was educating me on business, sharing resources with me, and supporting my passions. Having his support and stepping out in faith, helped me have the courage to start a business around my passions. Read more>>
Ashley Berni | Audio Engineer & Creative Director

My main thought process about getting into audio engineering/producing was that I needed a major perspective shift and a new direction overall. About half way through 2020 I left the medical field and dove headfirst into the music industry. I had been working in artist management for the better part of a decade as more of a side "job" and a passion whereas the medical field was a career I chose out of pressure to be someone my family would be proud of. Read more>>
Deji Garuba | Brand Communications Consultant & Lead Partner, Belfry Africa

When we started Belfry Africa we had one goal in mind which was to help brands communicate with their target audience effectively. We observed that brands were either not struggling to get their message out there or completely dont even know how to do it. Alot of small businesses or startups were frustrated and the know what to do with their marketing communication. Read more>>
Nard Allen | Artist. Singer-Songwriter. Musician. Producer.

I have never actually been a person that followed rules well. More than anything, I eventually grew tired of making sure other were pleased with my life decisions overall. In work, life, creativity, aesthetics, mentality, etc. I just got tired so, I looked at what I was doing on the side, which was something that I loved more than anything, Read more>>
Lauren Medina | Salon Owner/Master Cosmetologist

I've been a hairstylist for quite sometime, and through the pandemic I've witnessed a lot of change in this industry! Since the pandemic, many people have gone to closed suites to work, and have left the traditional salon spaces! I opened up a salon to bring the old feel back. An open floor concept, to be able to socialize and network, and a music vibe instead of a tv! Read more>>
Kat Taylor | Coffee Lover and HOT COFFEE Brand Co-Founder

I have always had an entrepreneurial spirit and was born in a family of entrepreneurs and creatives. I also lead a business association as its first women President and CEO where I supported hundreds of business large and small. I totally admire people for taking risk and betting on themselves. As a business owner you have to do the work and if you do their are great rewards, but in the beginning there are no days off. Read more>>
Anthony Evans | Brand Strategist

I believe everyone possesses some level of start power within themselves. I've always admired people who followed their dreams and I wanted to be a beacon to those who also wished to do so. The A-List Lifestyle is about "Unleashing Your Star Power" Read more>>
Lyric Elise | Salon Owner/Entrepreneur

I have always been an entrepreneur. I am a salon owner, Licensed Master Cosmetologist, certified Health and Nutrition Coach and Confidence Coach. During the pandemic in 2020 the salon was closed for almost 6 months and I didn't know how I would pay the bills, and take care of my three year old son. In my profession I get paid for performing a physical service. In finding the right business I knew I needed a mission first. Read more>> 
Ann Danner | Owner

My thought process behind starting Iced And Topped Bakery Shoppe was to create a unique experience that you couldn't find anywhere else. I also had to have good old fashioned desserts that would take people back to grandma's homemade goodies. It was important to me to have variety and make even the adults feel like kids in a candy store. Our taste of Paris experience brings a bit of joy to all who enter. Read more>>
Chris Kendrick | Co-Founder

The Gym Buying Group is on a mission to change the way the supply chains of businesses in the health and fitness operate. Currently these supply chains are extremely uncoordinated, inefficient, and costly for business owners. Our goal is to change that and to coordinate the uncoordinated. Group purchasing organizations are commonplace in many industries but not in health and fitness. We feel like we have found a gap and as a result an opportunity. Read more>>
Jared Patterson | Pilates, Personal Trainer, Indoor Cycling, Bootcamp instructor and Studio Owner

I have always wanted to run my own business, and had been exploring different business plans and options for a while. Once I found Pilates and was able to rehabilitate myself and improve my life, I knew that it was what I wanted to provide to others. Read more>>
Shelby Glover | Spa Suites Owner, CEO

Well, it's embarrassing but truth be told. I have never held any job longer than 8 months! I was blessed to always have great jobs though! I would work and after a a few months I'd yearn for more. So I always quit to work somewhere else, even if it was only a $2 pay increase. Which is insanity when you think about it. But, I was always aiming for abundance. Read more>>
Aneesah Bray | CEO, Creative Collective Capital

My business idea started by experiencing the creative ecosystem at a very young age, then envisioning ways that neglected creatives could be made whole again. After that, I began working and waiting for technology to catch up. As a bonus, the communal culture has also become accustomed to full IP ownership by the creatives themselves. Read more>>
Sheshawn Foltzer | Founder and Creative Restoration Artist at She & Co. LLC

Prior to taking the leap to start my business 2 years ago, I spent the last 20 years of my career working for corporate America in industrial sales. What I loved about a career in sales was the relationships that you form with your clients. Getting to know the person behind the sale, and learning about their lives and family. Read more>>
Sade' Hudspeth | Hair and Fashion Guru
It's A Look has been in the making for years and I didn't even realize it. This isn't my first rodeo in the beauty world having my own business, it's this time it's more personal and I'm doing it alone. I wanted to create a place for individuals who love "all things beauty," from hair, fashion, makeup, photoshoots, even head to toe makeovers. My head was literally all over the place, with decisions I couldn't make my mind up about for a salon to call my own. Read more>>