What is the Most Important Factor Behind Your Success?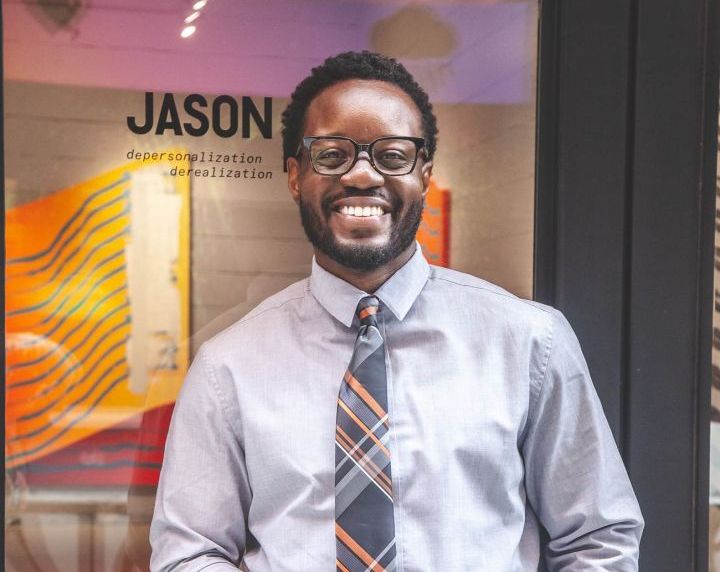 We asked the community what factors they felt were responsible for their success and we've highlighted some of those responses below.
Rodrick Robinson | Multi Genre Guitarist

Consistency and uniqueness. Over the years I've been developing my own distinct sound and style of playing that believe would standout and capture the people's attention. Read more>>
Suzanne Reed Fine | Artist/Painter

Authenticity, to me, is vital not only to you as an artist, but for your audience to form a connection with your work. It is a way of communicating with others emotionally, visually, intellectually. If you are being true to who you are and speaking from your heart, by being vulnerable, it will hopefully make a connection with someone. It has taken quite a while for me to fully realize that not everyone will like what you do. Not everyone will be your audience, and that is ok. It has to be something within you driving you to create, what are your intentions? Certainly we look for validation from other artists, our community, our friends and the world, but that can't be your only driving factor in why you create. I think it's natural for us to want to find a connection with others and by putting yourself out there you are vulnerable but also its allowing others to be vulnerable as well. Read more>>
Belle Teria | Model,Wife & Mom

Peace, joy and happiness are all behind what drives me. I would not be where I am today if I did not do what makes me happy. Two scriptures that keep my mind clear of negativity are: Nehemiah 8:10 The joy of the Lord is your strength. Ecclesiastes 9:7 Go, eat your bread with joy, and drink your wine with a merry heart; for God has already accepted your works. Read more>>
Ed Miller | Owner of The Rack Athletic Performance Center

Work Ethic and Passion. It is my firm belief that you work for people. In this profession you are charged with a persons goal. That may be weight loss, it may be an athlete trying to enhance their talent, or to get rehab/more strength. We believe in that. We breathe that. We embody our clients efforts and results. We believe in continuing education. This is an ever evolving industry and we like to be ahead of the game. I personally do seminars, read, and am constantly learning so that I can be the best coach I can. My coaches do the same way and think the same way. I also believe the hardest workers get the best results. That is for our clients who put in the work and the amount of work The Rack's coaches put in. It is a shared and mutual position to enhance the lives of others. Read more>>
Tevin Sumblin | Hip-Hop Artist

The most important factor for the success of my brand is to stay focused. Trails and tribulations will come, but understanding the end goal is what keeps a person going. Read more>>
Trá Harriott | Entrepreneur

The most important factor behind my success is flexibility. As an entrepreneur, everything will not always go as planned or the way you want them to be. Plus, times and situations change, for example, the Covoid-19 pandemic. You have to be flexible with your business and brand and be ready and willing to evolve and change when necessary. For me, the latter part of 2020 was pretty hectic with me being in the middle of grad school, handling marriage, managing multiple businesses, and tending to my mental and physical health, including pregnancy. I had to make a tough decision for the sake my health and business to take a break and rest. Eventually, I took a leave of absence from school and temporarily closed my businesses so I could focus on my break and my pregnancy. Read more>>
Tori Hardy | Baker

Something that has recently come to my attention is knowing my customers and how important it is to not only succeed in every way possible for them, but to make my attention to their needs, concerns, likes, and dislikes known. In doing so, I have old and new customers who speak to me with comfort and ease; it's something I take pride in! I love speaking with my customers about what specifics they want in their baked goods, or baking something special for a birthday, Mother's day, cousin's graduation, etc. It's such a pleasure to serve anyone my baked goods, but to include me on a special event is even more of an honor! The important factor of simply knowing my customers has given me opportunity after opportunity. Once I establish a work-like friendship and baked goods provider with my customers, they know I'm taking care of them as I ensure their baked goods aren't processed out like high retail bakeries; everything is always homemade, handmade, and from scratch. Read more>>
Lara Mamoun | Award-Winning Screenwriter, Director, Comedian & Singer

The most important factor behind my success is the belief in myself and in what I choose to do. Success doesn't come along easily, it's not something you're born with most of the time. It takes hard, but necessary work, dedication and faith. Everything I've chosen to pursue needed my time and commitment, and so I knew early on, that I had to believe in my myself and in my abilities in order to set goals, otherwise it'd be wishful thinking. Before tackling any obstacle, I must first have an open mind to know that anything is possible if I will it to be. When I know that I can do it, that's when I start putting in the work to materialize my dreams, and throughout the process I remain patient with myself and my journey. I don't compare myself to others, for we all succeed at different stages in our lives and at different things, and that's quite beautiful in my eyes. As long as I have the vision and the will, then I know that success will follow. Read more>>
Zelossie Whitted | Creative Healer & Pro Ballroom Dancer

I think me being self-actualized. Living up to my own expectations. I realize that my strengths and capabilities have been earned through hard work and sacrifice, yet only count for something if I can share them with someone else. Read more>>
Kismet Electra | Psychic Guide and Digital Artist

I believe the key to my success has always been and will always be inclusive love. I feel that most people crave a safe space where they can truly feel listened to and understood. My constant desire is to hold sacred space for any individual looking to connect deeper with themselves and the Universe. I believe the Universe listens and responds to our intentions. When our intentions for success are rooted in collaborative dreaming with others I believe the Universe always responds with opportunity to make our dreams a reality. Read more>>
Chloe Collins | Ceramic Artist & Entrepreneur

Very early on in starting Third Bowl Pottery I learned that my small business could not be successful alone. Before I began working on my personal business I spent a few months watching other businesses. I looked at where they were thriving and why, I looked at where they were struggling and how I could keep from falling into those patterns as well. My first step was asking how they did it well. I wanted to replicate those qualities throughout my personal brand. I knew there was much more to running a business than I was capable of alone, so I started analyzing what I was gifted in and where I needed to outsource. I graduated college with an art degree. I can create something beautiful, but I was not equipped to handle the weight of business management. My husband is incredibly talented in this area and he was willing to help me/manage that side of my business. I realized the unique gifts of the people around me and I wanted to utilize those in whoever was willing to be apart. Read more>>
Tasha Diorr Sistrunk | Actress, Co Author, Model, Entrepreneur, Owner & CEO of HB

The most important factor behind my success / the success of my Brands is to know i came from a small town Munford, Al where i was a dreamer as a little girl and to know i made some of those dreams a reality makes me proud. As i got older i knew i wanted different. I knew i wanted to be more than what they society told me i could be so i became so much more. There wasn't a such word as "i can't", in my vocabulary, says who? I knew whatever i desired to be i knew i could become that. I wanted a different story, i different path, a journey of my own, to become who i was meant to be. A Game Changer, A Risk Taker, A Fearful Warrior who wasn't afraid of her journey but more so embraced it with open arms. As a little girl growing up into a teenager i had nobody to talk to. Nobody ask what i wanted to be. I don't think nobody cared, but i knew i was going to be something more than what they expected out of me. Read more>>
Tracy Martin | Acting Coach, Career Consultant & Acting Teacher

I believe the number one factor behind my success is having the ability to constantly reinvent myself. The entertainment industry, specifically the world of film and television acting, is always changing. I like to tell new students to LA that audition technique trends change as quickly as fashion trends. The great thing about this business is you never get bored. The horrible thing about this business is you never get bored LOL! Seriously, what I mean is there are always new styles of acting, new streaming services, new TV shows, new content, new casting directors, producers, and directors to learn about and meet. When I started coaching over twenty years ago, you would get three to five days' notice before an audition, and then when one of my students would book a job they'd say "see you in six weeks when I get back from set." These days you're getting same day auditions or finding out the night before and I'm coaching my students on zoom for auditions while they're on set. Another new trend is self-tapes. Read more>>
Teleisha Corder | CEO/Owner of Royal-T Styles

In building Royal-T Styles, I would definitely say the integrity of my brand has been EVERYTHING. During the process of building my brand, I've always felt it was important for my customers to be able to trust and believe in my brand entirely. Stellar customer service, high quality products, and building genuine relationships with my customers has truly been the fuel behind the growth of my brand. In maintaining integrity over the years, I've been able to keep my customer retention rates high. It has also led to a TON of referrals!. Read more>>
Jason Phillips | Jason Phillips, Licensed Therapist & Life Coach

The single most important factor behind my success is my determination not to give up. I've had tons of doors closed only to allow room for better opportunities. Not being discouraged is imperative. I am fully aware that life happens and it's not about what happens but how we respond to what happens. Read more>>
Crystell Oliver | Realtor & Serial Entrepreneur

The most important factor behind my success is the ability to help others. For many people, they are taught home ownership is beyond their reach and that it can't be accomplished. So many people aren't taught financial literacy or how to have good credit. My goal is to change this by teaching others how to build great credit and keep it, as well as creating at least 100 new homeowners a year. Read more>>
Coach T Flow Flowers | Gym Owner & Videography

My weightloss journey is the most important factor behind my success. Losing over 100lbs naturally taught me so much about discipline, consistency and sacrifice. Applying these attributes to my fitness business has definitely put me on the right track. Read more>>
Tieanna Burton | Founder & Creative Director

Authenticity. We pride ourselves on sharing genuine and refreshing perspectives centering gender and sexuality. It's being able to come together to share who we are and how we show up in the world. The Bi Queer is a digital space and collection of stories dedicated to amplifying Black and Brown voices of the queer community. We curate a host of multimedia projects centering QTBIPOC. We have honest conversations about everyday life. This is what makes us authentic and has been the most important factor behind our success as multimedia storytellers. Our work is a labor of love. Love for ourselves and love for our community. Read more>>
Spmg Stackz | Rap Artist

Consistently working building my brand great work ethic. Read more>>
Tanzania Jackson | Artist / GFX & VFX Designer / Photographer / Option & Crypto Trader

The most important factor behind Gift God is God. Believing in the higher power to succeed internally, so it can be shed externally. Living through God has shown me that success is your own definition, and not a status-quo. Read more>>
Kyle Sampson | Videographer, Photographer,

The most Important factor Behind my Success & my Business is knowing who God is and What he can do for your life knowing that he can guide you and order your steps I always tell people God is in control of my business , The brand Ybm Vision was built off of faith , the business was built off of taken chancing knowing if I fell to the ground I know he would pick me up. Read more>>
Micah Blair | Officer, Founder and Creator

The people that support and show love to us. If it wasn't for our brothers and sisters in the blerd community there would be no us.. So we say thank you to everyone that are always showing love and support. Read more>>
Jessica Williams | Lash Technician & Entrepreneur

I'd be lying if I said there was only one factor. I honestly can't choose just one because they all work hand in hand. Success would not happen with just one and without the others. The most important factors behind my success/the success of my brand is God, hard work, and tunnel vision. I put God as the head of my brand. It's His. I pray over every goal, every business move, and every thought that's put into my business. The moment I let God take lead of my business, I saw success immediately. However, faith without works is dead. Hard work follows right after. I'm the type to say a prayer then go get what I just prayed for! I bust my ass 24/7 working on my business and pushing myself to new lengths. I'm a real hustler forreal. If I want something, it's mine. If I set a goal, it's surpassed. Last one is tunnel vision. You will never succeed in life worrying about what the next person is doing or comparing yourself to competitors around you. I focus on me and my business solely. Read more>>
Onesimus Williams | Pastor, Entrepreneur & Writer

The reality of business in the 21st century is that there are several businesses competing for the same clientele. What has caused me to excel over the years is learning to exceed my client's expectations. Your customer service and product quality are the only two factors that will separate you from the competition. I learned this valuable lesson early in my business and it has served me very well. Read more>>
Summer Leverette | Founder + Lead Designer

The formula is quite simple, at least in my eyes. Thee most important factor behind the success of Mediumms is my ability to run a business I can advertise by being myself. 7+ years ago I submitted to my vision and followed my dreams, that is the career path I chose and continue to choose. This was not necessarily the path of least resistance, but it is the path of my soul, and it lights me up more than I can express verbally (I'll save it for the canvas). Design in a multitude of formats (mediumms) is very much a part of me and my everyday life; in my home, in my speech, and in my walk…I've been gifted to see color, texture, shapes, and other elements of design differently, and as a means to communicate, thoughtfully and efficiently. When I am working with our client's I factor in grace periods for each project to allow for exploration and study which ultimately yield the highest quality results, and I stand firm in that practice. It is a process that works for me and allows me a lot of freedom to just be and live with my ideas. Read more>>
Sharhonda Henry | Wreath Maker & T-Shirt designer

I would say the most important factor is remaining true to your vision. There will always be new trends, but they may not align with your creativity.. You can't chase every design fad that comes around. If you do, then you're always behind because you're trying to replicate someone else's idea. Read more>>
Chef Frederick Jerrod Johnson | Chef/Owner & CEO/Artist & Author

Having a clear vision of my dreams while planning and setting goals are keys to my success. Just like working in a kitchen environment where "Mise En Place" meaning having Everything In It's Place is a vital part of daily operations. I have administered this principle of organization and preparation to every aspect of my professional career as well as personal life. Read more>>
Carla Pressley | Hair Stylist Makeup Artist Business Owner

I am always trying to do better. I think anyone who thinks as much about doing what they do better as I do would naturally be successful. Read more>>
Deberah Williams | Credit Coaching Toward Financial Freedom

The success behind my business, are the referrals, such as family, friends, businesses and social media. They believe in me and trust me. That means more to me than anything. By obtaining the tremendous referrals, I am able to build a relationship with all of my clients. I am able to gain their trust, and I am so excited that they want to build financial freedom towards their future. This is such a rewarding and exciting experience to be able to coach and walk them toward their financial freedom. Read more>>
Latyna M. Humphrey | Political & Lifestyle Strategist

What I believe to be the most important factor behind my successes is my ability to thoroughly understand that the people and the communities of which I serve are the foundation of my career. My call to service is a lot greater than any accolade I've ever received. I have said all of that to say, that I have created my success based off of being a helping hand. I've dedicated my life to African American communities and continue to make great strides daily toward strengthening those communities. In turn, that has allowed my business to expand. To that end, the name of my business is called Latyna M. Humphrey, LLC. Essentially, what I do is develop leaders in civic and political spaces. As well as mentor and coach women in personal and professional spaces. Whether that is through 1 on 1 coaching sessions, webinars, keynotes or workshops. I refer to myself as the Political & Lifestyle Strategist. Read more>>
Milton Angel Guzman | Founder/Owner of Island Flavors

We've truly dedicated everything into cultivating this business. The most important factor behind my success, along with the success of our brand, is optimism and representation. Island Flavors started to flourish towards the end of 2019, beginning of 2020, and then we were all faced with a pandemic. It was a matter of time before I was furloughed from work, and had no alternative but to invest everything into Island Flavors. Adapting to serve and cater our guests, while keeping us all safe, was my priority. Losing, sleep, money, and hope didn't make me succumb to the pressure. Instead I would always look at everything we've accomplished, and focus on where we are heading. While staying true to our name "a taste of Puerto Rico", we've introduced so many ATLiens to not only our traditional cuisine, but to our culture. There are countless times where I'm playing Salsa, Bachata or Reggaeton and I notice everyone cannot help but dance. Those are the moments the definitely drive me. Read more>>
CJCookinUp | Producer

Discipline and consistency. Setting goals and sticking to them is a good start but actually working on my craft everyday and enjoying the process is when I started to see results. Read more>>
Darian Nwankwo | Research Scientist & Aspiring Entrepreneur

I believe my willingness to try different approaches to life and not being too dogmatic in any approach taken thus far. It's a pretty challenging thing not to be dogmatic, but I'm open to learning something new and immediately implementing it. I think this approach has allowed me to figure out which strategies are reasonable in certain settings and I think thats contributed to my success a lot. As well as being transparent about my failures. When I consider how I can improve, I'm always reflecting on my failures. Also, when I say failure, I'm speaking of situations where an outcome has occurred in a non-favorable manner. I try to remove the negative connotation associated with the word. Read more>>
Jasmine McCaskill | Filmmaker — I'm also Spelman College C'2021 and Part of The First Cohort To Receive Bachelor of Arts Degrees in Documentary Filmmaking From The College in May 2021.

Jasmine Rene' Studios exists to be the bridge where the Kingdom of God and Black culture collide. The most important factor behind the success of Jasmine Rene' Studios is collaboration. I aspire to own the type of film production company that's filled with audacious, creative people who have great heart and even greater convictions. I want to create space for those artists to exist loudly on my platform and be the bridge that can inspire real change and healing. Jasmine Rene' Studios would've never happened at this time in my life if it weren't for me being a student at Spelman College in the Atlanta University Center and being surrounded by so many like-minded people who believed in its vision. All three of my undergraduate films — Behind The Call, The Well: Love Ran Red and my newest, upcoming film A Homecoming I'll Remember, exist and impact people the way that they do because of collaboration with musicians, actors, dancers, writers, cinematographers, and many others. Read more>>
Joe Funk | Headshot Photographer

I feel that providing an environment that is both comfortable as well as collaborative has a significant impact on my success as a headshot photographer. I always encourage pre-shoot Zoom consultations to hear any and all ideas from my actor clients. Attaining a clear vision for a headshot shoot is key when capturing multiple Looks for an actor. When a client feels like their needs and wants are both heard and appreciated, they always walk away satisfied after our session. So this open communication has always been an essential element in the success of my photography work. Read more>>
Mr. Jay King | Owner of Mr. Jay's Cosmetics, Hair-stylist, & Make-up Artist

The most important factor to my success would be Motivation. The motivation to keep going when everything looked like it wasn't going the right way. The motivation to push myself further, when everyone and everything had pushed me down. And the motivation to stay strong and believe in myself when no one else gave me or my business a second thought or chance. This is why motivation is such an important factor behind my success because without it there wouldn't have been nothing strong enough to carry me along the way. Read more>>
Kelvi Wilson | Loving Mother & Business Owner

The most important factor behind my success in my brand is being consistent and having patience. You have your good days and you'll have your slow days. When you have a passion for what you do , you don't give up because of those slow days, you find other strategies to make your business even better to prevent slow days. Read more>>
Chandra Moye | Business Owner

The most important factor behind my personal success is based on perseverance in particular never giving up. It is my belief that if you keep going you will get to your destination. As it relates to the brand, our success comes from being able to quickly pivot to market demands as well as a sound marketing plan. Read more>>
Brooke Butterworth | Actor/Filmmaker

When it comes to success, it is always measured on a different scale by everyone. To some success means a certain dollar amount. When success should really be about the amount of impact we can make in the world for better. When I started filmmaking and acting, it at first seemed vain. The deeper into the craft that I got, I started to ask myself, "how does my craft help other people". That became the question that fueled my desire to make certain films on social issues and also how I acted on set. If I am helping others then I am living a good life by providing a service to others. I couldn't stop there however. When we look at the most successful companies, the best of the best provided tremendous service in an area of great need. My constant thought as a filmmaker and an actor is how I can fill the need of either a story the world needs to hear or how I can give the script what it needs. Read more>>
Colleen Quinn | Fashion Designer

I take every opportunity that comes my way (granted I have enough time to take it on) – even if it doesn't seem directly correlated to my goals/mission for myself & my brand. For instance, I took a gig sewing a dress for a designer after I moved to Los Angeles mid-pandemic. Someone had posted on the FIDM (I am an alum) Facebook page needing a seamstress to complete a dress for one of their clients. I didn't think this gig would lead to anything substantial mainly because we were mid-pandemic, but also because "seamstress" traditionally isn't a career that can progress any further; and I want to own/run a my own custom women's clothing business. However, this company ended up hiring me on and having me create an outfit for Cher (yes that Cher!), as well as being their main sample-maker for collections. If I hadn't taken the initial gig – that I thought wouldn't lead me anywhere besides a paycheck – I wouldn't have furthered my career in ways I could only dream of. Read more>>
Patrice Smith | Multi- Entrepreneur

An important factor behind my success is the ability to keep my mental health sane. I want to successfully run and operate and grow my business and be genuinely happy doing it. Without the pressure of comparing myself to another business owner in the same industry. I want my business to be successful, but I try not to overwhelm myself in the process. Read more>>
Minister Melissa Swift | CEO of SHE Walks LLC.

The most important factor behind the success of SHE Walks LLC. is having faith and trusting the plan God had declared over my life. I remember Pastor Mike McClure Jr. of Birmingham, Al said these words "you cannot walk by faith and have fear". Since that moment, I decided the fear had to go. I decided I no longer wanted to be bound by fear. Read more>>
Kevina Love | Gospel Singer

I Think one of the most important things about what I do is to never ever give up . I would say no matter how long it takes just stay ready opportunity will come . I promise you 🙏🏽. Read more>>
LaTonya Davis | Food Truck Owner

The most important thing to me when it's comes to running my business (Divas Cookin) is staying consistent with my food, attitude and schedule. Read more>>
FL Beaty | Author, Blogger, Podcaster and Creator/Owner of TrailBlazerz Radio

The most important factor behind the success of my writing and podcasting is that I have people that are extremely supportive of me. They understand where my motivations lie and where my heart is. The people that I have on my team are people I walk with equally, and I give them the ability to create the types of shows and stories that are relevant to them, and allow them to relay the messages that they want their growing fanbase to hear and see. I love the fact that we are able to walk in alignment, and never in opposition. Read more>>