What are some of the best and most impactful decisions you've made?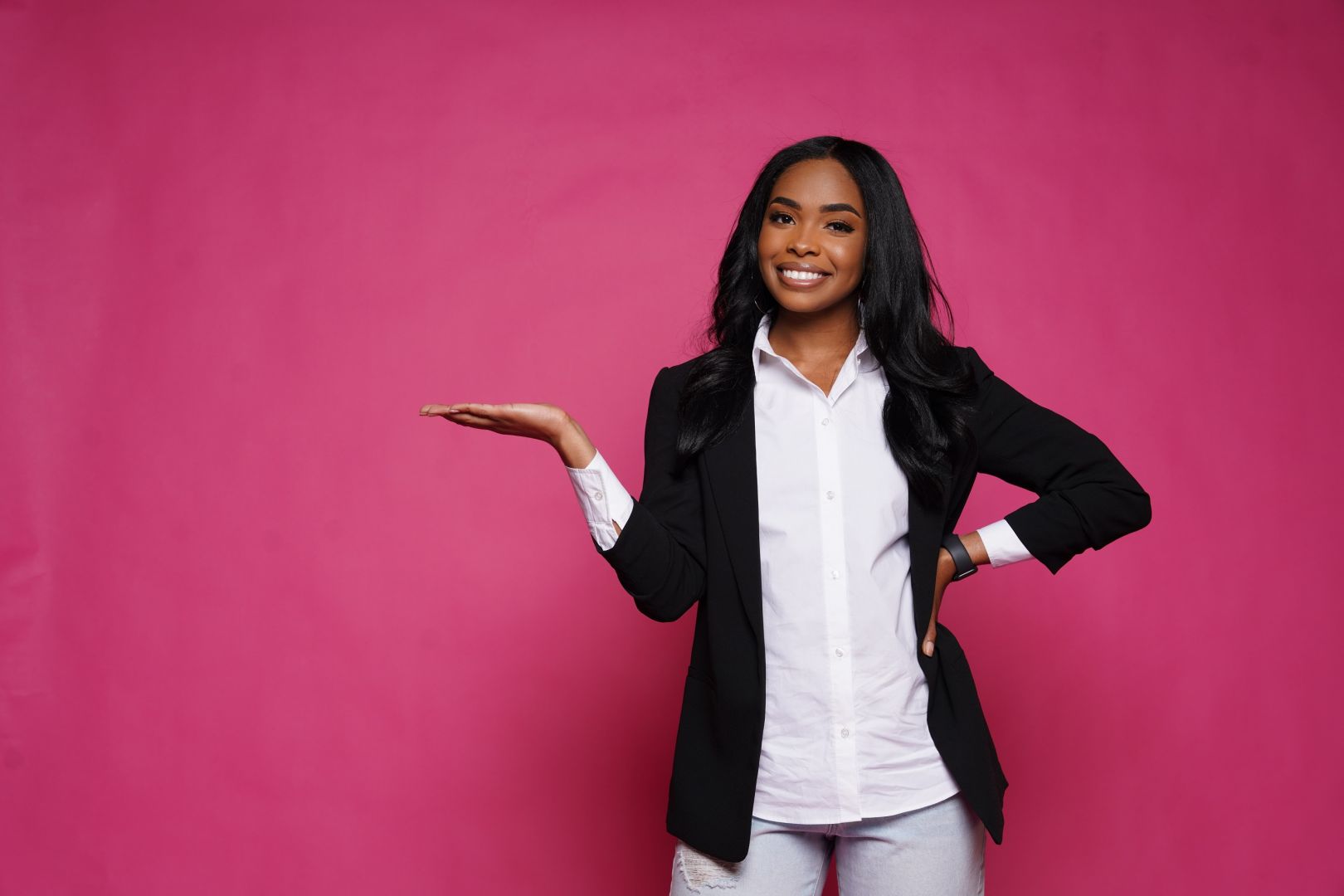 We asked rising stars from the community one of our favorite questions: other than deciding to work for yourself, what was the single most important decision you made that contributed to your success?
Erica La'Shun: Entrepreneur & Culinary Artist

Other than deciding to work for myself , my son is the single most important motivation that contributes to my success. Deciding to be a mom without the support of the father is a hard decision but there was no second guessing or turning back! I needed to up my hustle and increase my finances because I have someone who is depending on me to not fail, to be able to afford a lifestyle which he deserves. It is instantly gratifying when people like my creations,then they taste it , immediately they are like: so you made this, it's so GOOD! I am so tickled about how excited I get when people book me. I also have learned having a strong network is important but relying on yourself and having a plan supersedes that . I had an event that I put so much thought into and planned some of the detail but not the logistics , by all account I felt like a FAILURE but after I ugly cried thinking about my mistakes, the lost investment , and the disappointment; I wrote down my opportunities and regrouped and had a successful event the next weekend. Read more>>
Dr. Crystal Boyd McIver: Life/Business Coach

I had to decide that I was the one who had to needed to believe in myself. Everyone else knew I could do it. People would always share with me about my energy and how I connected and could make people feel aligned and balanced. But I had to accept the fact that I had the ability to really help individuals shift their energy from a negative to a positive vibration. Read more>>
Kolie: Business Owner, Model, Army Veteran

The decision to make decisions in my life solely for myself was and is the single most important decision that contributed to my success. Now initially this may seem selfish to some people; but my whole life has been centered around making everyone else happy around me. I was constantly worrying about what my mom thought, how my sister and brother viewed me, and what they were telling people based on their opinions of me. Eventually this type of living(if you even want to call it that) takes a toll on you negatively. This quote from Kevin Gates in his song titled "Cartel Swag", is exactly how I felt back then(living for other people) "Sometimes when you compromise who you are to appease others; You slowly feel yourself beginnin' to die inside…" When I truly started on my journey of living for myself and ensuring that my choices were ones I wanted to make on my own, is when I felt a weight lifted off my shoulders. That weight eliminated a lot of the insecurities, overthinking, and other deterrents that hinder one from being successful by their own definition; and helped me on this road to being successful. Read more>>
Shay OmyGod: Celebrity Host, Public Figure, Motivator, Actress & More

Knowing when it's time to level up and change environment. After being in Detroit so long, I knew if I want to be bigger & better that I was needing to leave. Get into an uncomfortable place where I didn't know anyone or where to go, I only new it was time to go bigger! So I moved to Atlanta!. Read more>>
Emily Knapp: Ceramic Artist.

It was a combination of multiple decisions that have contributed over time to my success. I knew early on that I wanted to work for myself and be in charge of my schedule but I also knew I wanted to be a mom. I was told by an art professor early in my college career that you could be a successful artist or have a family but not both. So one of the biggest decisions was that no matter what I wanted to keep a balance in my life. Read more>>
Darla Dure: Vegan Chef

Honoring my past and embracing my culture. I wanted to make food that was authentic to my history I'm a Haitian immigrant. The story of who I am is deeply ingrained in that. I have a passion for making good food and I have my mother to thank for. I never realized the richness she was providing in our Haitian meals that took hours to make but you could never forget. Read more>>
Karlisha Gibson: Lash Technician

At some point I had to decide to believe in myself and pursue my Lash business full-time. Which lead to the decision for me to take a break from college. Once I put all of my energy into one path things started to line up for me. I decided to go to Esthetician school and work towards my goal of owning a Lash Shop. Building my business hasn't been easy but it is so rewarding. Being able to do what I love everyday makes it all with it. Not only do I offer Eyelash Extension services but I recently launched my strip lash line. I am now in a position to help other women that are interested in the lash industry. Nothing brings me greater joy than empowering other women which has always been my goal. Read more>>