To start or to not to start, that is the aspiring entrepreneur's question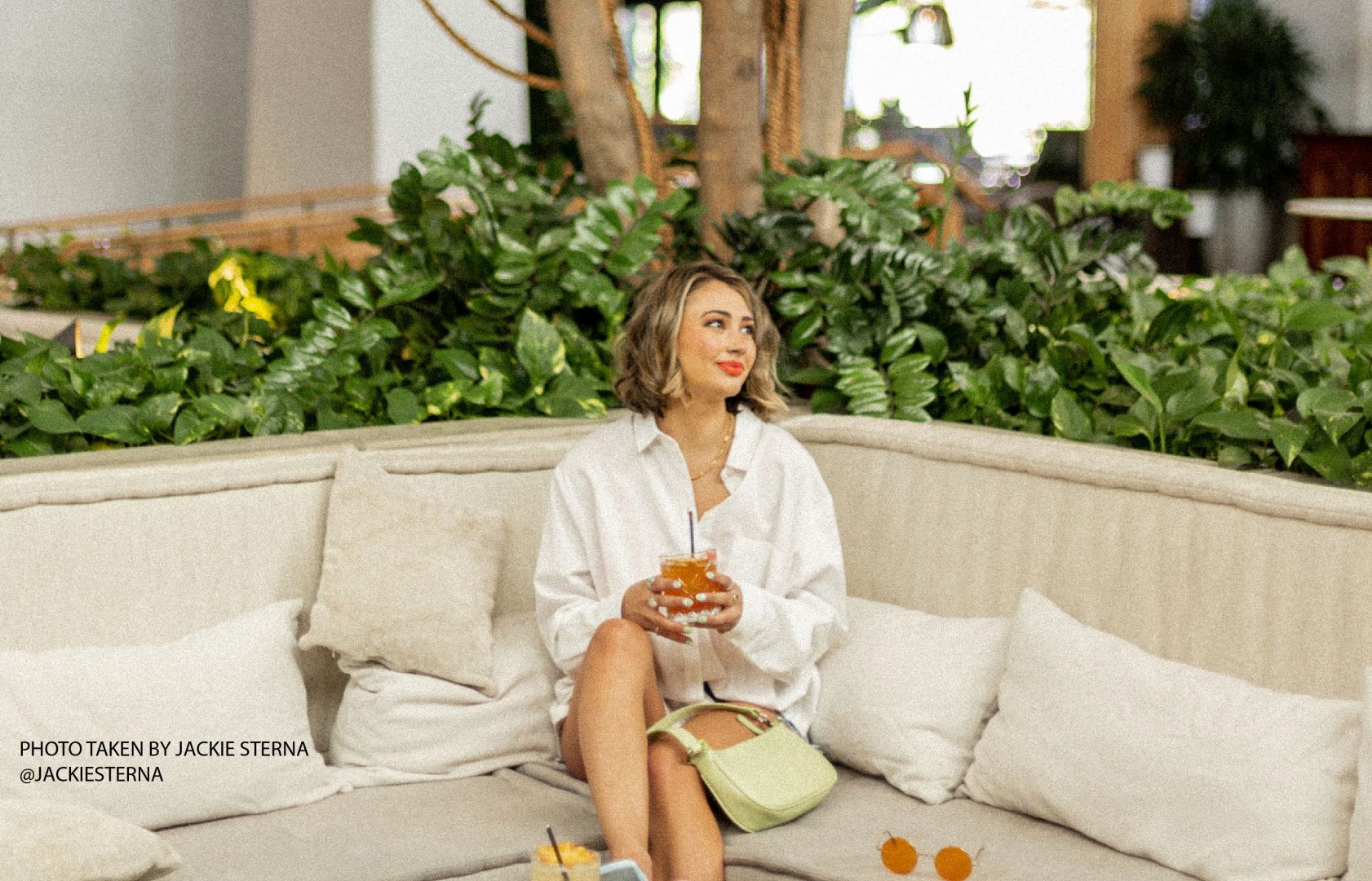 Many books on startups and business talk about how there are right and wrong reasons for starting a business. So, we asked a handful of successful founders about their reasons and the thought-process behind starting their business.
Isis Kenney | Designer and C.E.O

Growing up in Poughkeepsie, New York, which is upstate New York, there weren't any Hip Hop outlets outside of Vassar College's weekly student radio programming. Due to not having access to our culture, it inspired me to collect Hip Hop magazines and photojournalism books. My collection continued to grow throughout High school and college and in my junior year of college, I started my Hip Hop Fine Art collection, which at the time consisted of collage on canvas. Read more>>
Juice Cosmetics | Owner

Growing up poor, my parents did everything they could to make sure we had a good life. We were always taught to work for what we wanted and never let anyone tell you that you cannot do it. I wanted to teach my kids responsibility, entrepreneurship and teach them that you can have fun while you work. I came up with the idea of making handmade cosmetics as the Juice Girls love to make things and they love makeup! I thought it was the perfect idea to come out with their own brand and make the products with ingredients that both adults and kids can use. We have now expanded to more than just lip care! We now make body and skin care products and the Juice Girls could not be happier to make more products and make their ideas come to life! Read more>>
Charles Watt | Production Music Composer & Sound Designer

My time spent working as a freelancer without a central location for people to find me and my work, lead to Vision House Studios being opened. Read more>>
Coco Styles | Corporate Wardrobe Style Coach

I'd say my thought process behind starting my styling company was to teach women In corporate America how to leverage their image to get to where they want to go. Since, your image is the first thing we are often judged on first regardless of the field we are In so , I figured why not work with the women who o resonate with most. I knew I could change and shift the mindset of the women who thought their image really didn't play a part in why they didn't actually get a job. I goal is to open their minds to be coming the best version of themselves through their style. Read more>>
Courtney Jackson | Owner and Director of Logistics Services

My thought process behind starting this business was leaving a legacy, something that I can pass on to my kids and their kids. I had a lot of experience in the industry as I was working for a big fortune 500 transportation company. I wanted to apply my knowledge and skillset in my own unique and creative way. I also wanted to make an impact in the industry and put my touch on the services that are needed in the industry. Doing something bigger than myself! Read more>>
Oneshia Ogletree | Boutique owner

Hmmm, my first thought was , " I need to sell something that women need all of the time !" I , then , did a poll on facebook and asked " do women wear shades year round ?" and majority said yes ! So that's how I started out selling lashes and sunglasses . Read more>>
Emily Cox | Building Badasses Ringleader

To be quite frank, I failed my way into successful self-employment. After thoroughly enjoying the pursuit of Bachelor's and Master's degrees in Architecture from Clemson University, I discovered that not only was the professional practice of architecture in no way similar to the educational experience, I really didn't enjoy it. The constant computer drafting wasn't just mind-numbing- embarrassingly, I was actively bad at it. It became painfully evident that my years of higher education hadn't prepared me for the reality of the profession, and I was mortified to realize that I wasn't an asset to my employer. Instead, all the practical information on how a building was actually put together and how the technical drawings should be executed was expected to be learned on the job, on my employer's dime. Read more>>
Estela Semeco | studio artist

I've been craving the freedom to be a full-time artist for as long as I can remember. I've always made artwork as a side hustle and usually kept a full-time job to pay the bills. Over the years this grind became less and less sustainable.Unfortunately the pandemic hit just as I was building out my first online shop. Like many people, I felt totally derailed and helpless. The stress of world news only compounded the stress my full-time corporate job was putting me through. Read more>>
Nyenda Anderson | Beauty Mogul; Model

I simply wanted to be the boss. I grew up watching my mother own a successful mental health agency, and watching her fiercely give everything to her business motivated me to have that control and power over my life in my own way. Plus, I worked for her and did not like when she told me what to do. I knew it was my calling to be the boss, too. Read more>>
Ikya Kenyatta | Strategy Analyst & Founder of the 23 Jade Scholarship

I have always known that I had a passion for helping others; however, it was not until I was blessed with a scholarship from my alma mater, Spelman College, that I decided to really put my plan to action. When I began my matriculation, I was not at all financially prepared. I applied for scholarships for months prior to moving on campus but found little to no luck funding my education. So, I shifted my energy to focus on becoming an academic asset to the institution. I began networking, joined extracurricular activities, and threw myself into my studies while simultaneously working as a work-study student in one of Spelman's offices. Eventually, my hard work paid off. Read more>>
Jessica Shoulders | Accountant, Artist & Podcast Personality

The thought process behind starting my own business, was to create generational wealth. I wanted to be able to combine, my passion of art, with my gift of gab, and all my multifaceted qualities. I felt that, if I used my voice in all these avenues, it could help brand a different narrative for the black culture. Read more>>
Jevon Peak | Former crisis management & public relations rep.

I think that it can be done but more importantly I think that you have to know that you were going to be making a lot of huge sacrifices for the sake of your business being a start up business regardless if you have the funding or not its a 24 hour seven days a week job most importantly you have to know that you have to make personal sacrifices with your own mental or spiritual growth as well from not having time to sleep or even just having moments of leisure they're going to be moment where are you going to be missing friends family and even personal relationships are going to fall but you have to remember is this what YOU want for your LIFE! Read more>>
Genesis Williams | Founder and President of The Beginning

Let me start by introducing myself to the ones who may know nothing about me. My name is Genesis Williams. I'm a current senior, majoring in International Business, aspiring to be in the fashion world in a few years. When I entered my freshman year at Fisk University I wanted to be a Fashion major, but that was something that the university didn't offer. Although they didn't offer an actual program, I was informed that Fisk had dual programs with neighboring universities. Once I received more information, I found that they didn't have a dual partnership with Tennessee State University, and I had sought out to be the first dual student with Fisk and Tennessee State in getting a fashion degree. Read more>>
Sharesa Brown | Serial Entrepreneur & Brand Mastermind

I've always had a willingness in me to inspire and help others. I wanted to open a brand that offered more than services and products I wanted to offer job and employment opportunities. For me it was more than passion! I had a fire inside of me that pushed me to "just do it." In my head I just knew that I would be more dissatisfied and disappointed in myself if I didn't try at all versus trying and potentially failing. All of that is what was going through my head when I embarked on my mission to "make it happen." Read more>>
Syed Bilal | Co-Founder Fashionik.co

Freedom of making decisions, more power of doing new things, giving life to my ideas Read more>>
Amy Anderson | CEO/Founder

My thought process behind starting this business was to put into practice what I have done for over 20 years in this sector. If you ask what that is then that is to allow an avenue of support, healing and accountability for people with behavioral health and substance addiction concerns. Read more>>
Christyn Alaniz | Photographer

It all started at a time where I was very homesick and still trying to adjust into marriage. I had just moved from Atlanta, GA to Idaho and I was also a newly wed. The first few months in Idaho were tough. It was starting all over again. Trying to make new friends and getting to know Idaho's 'culture'. On our first year wedding anniversary my husband bought me a camera. He told me that maybe having a hobby would help with my homsickness and cheer me up. So thats what I did. I picked up that camera ans started exploring Idaho. Read more>>
Gina Glogovac | Brand Strategist & Designer & UX Designer

When I started my own business, it was something on the side that I just loved doing. I was working as a Marketing Director at a brewery and was not really inspired by the work I was doing, so this helped me be more creative. The brewery was very new, so the work environment was very much one of a start-up. It was always all hands on deck and a lot of the time the work I was doing was not in my job description. For awhile this was great, but slowly I was moving away from the creative aspect that I liked in the first place and more into administrative work. Read more>>
Dr. Elyssa Green | CEO

Deciding to stand up I Am Style Agency was challenging due to the uncertainty of the industry. Not knowing where or what was happening with COVID it was truly a leap of faith. However, having a non-profit that was based in the Arts; we had a showcase every year called "I Am Style". Members of the organization would ask when I was going to activate the non-profit again. In my pursuit to give prior members of the non-profit an answer, find away to directly assist in elevating individual artist and creatives in the industry and much research and conversations we decided to stand up I Am Style Agency. We have not looked back since. Read more>>
Michael Davis | Photographer for MTD Photography

The thought process behind me starting my own business was based on a few things. First, I've always enjoyed taking pictures since using the old-school polaroid, and this passion has placed me behind the camera for family gatherings, sporting events, and military functions. Second, I'm currently learning there are tax benefits to owning your own business. Third, I love the fact that I can get paid for chasing my passion for capturing moments. Read more>>
Gina Hay | Entrepreneur, Business Owner & Mother

The launch of Plant Based Punani was born out of a decision to turn my life-long passions into a thriving business. I had been watching for years as more and more people, including myself, became more conscious of what they consumed and more compassionate about protecting our planet — a true transformational shift taking place before my eyes — and I trusted that a business focused on offering handcrafted products designed to optimize health and wellness would be received well by many. Read more>>
Arielle Page | Pastry Chef

I've always wanted to start my own business but it wasn't until I was sitting in my parent's house during the pandemic, not working and not really knowing the future of my pastry career in Atlanta that I realized that there was a niche market I could tap into. I then began to develop cheesecake recipes and sent out some testers and realized I had a great product. Read more>>
Geretta Patrice | Business Confidence Coach + Dubsado Strategist

For me starting my own business was a way for me to define and pen my own story. Growing up I dreamed often and could see endless possibilities of what my life could be, but like many, I was simply taught to go to school, head off to college and get into a career that pays the bills. It wasn't about finding your voice, living a dream or growing in the area of the life that you were purposed to have an impact. Truth be told it was more about surviving and less about thriving. When I turned 30 I started to acknowledge how unfulfilled I was not only in my career but also in my daily habits, financial achievements or should I say lack thereof and my overall personal development. It was also around that time where I began to notice the never-ending complaints from family and friends about their lives… you know, all those shoulda, coulda, woulda comments. Read more>>
Chad Henry | Photographer

My Thoughts behind starting my own business is that Will It Work Will i have the right support system to keep me going am i going to be able to make a career out of this but i also said to myself that " I won't know unless i try i gotta take a risk to get to where i wanna be in life". Read more>>
Eneily Rodriguez | CEO of Face . Full time collegiate athlete. (Women's Basketball) Personal Trainer

Since a young age my mom always told me I was a natural born leader. As Christian Athlete, Ive always wanted to make a difference in other's life. If the best thing I do is basketball , I didn't play my cards right. I want to be able to use my platform to be a voice for women sports to earn more respect from people all over the world. I want to make a difference and inspire others to join this huge movement for women athletics. I came up with a clothing brand for Women empowerment in athletics. I will be doing everything in my power to bring awareness to this issue thats been going on for too long.All it takes is a collective effort and support from the right people. WOMEN do not get the same respect and acknowledgment as MEN. It is not fair and I hope I'm a factor that would takes us a step towards our goal. My true basketball journey started at age 7 and now at age 22 I think it is time to show the world what I am about and make my mark in this world. Read more>>
Bethany Lawrence | Realtor & Practice Manager

When I started my own business I wanted to have something that was mine. I love what I do, helping my brother run a successful practice in Buckhead, ATL. and before coming to Atlanta I taught school for 15 years and couldn't imagine doing anything else. Although, I was fulfilled in each position I would always feel like I was called to do something bigger something that I was the owner of. When I passed the real estate exam a feeling rushed over me that this was it. The beginning of something great. I could help others which is my passion and build a network in the industry. Read more>>
Jamelle Washington | REALTOR®

My thought process behind starting my own business was the dream of me becoming successful. As a husband and father l knew I wanted to leave a legacy for my family by creating business opportunities and generational wealth. My initial thoughts on starting this business were terrifying. I was afraid of failing and afraid of the unknown, which stops a lot of entrepreneurs from attaining their dreams. I did not want that to be my story. I worked myself through those initial doubts and uncertainties quickly. I was affirmed that starting my own business would be a leap of faith. I knew all the years spent in gaining my education and working professionally prepared me for the businessman I always hoped to be. With that said, I took the leap. Read more>>
Jimmie Stephens | Relationship Coach

I wanted the freedom to live. I believe life is about experience and limitless exploration of what you believe God has place inside of you to do. Most Jobs require permission and it limits you your time to explore and experience the gift of time. Having something that I can give, i.e my knowledge and experience to impact someone else, gives me fulfillment and allows me the opportunity grow my gift into a business. Read more>>
Kimberly Sttatton | CEO and Founder

This is an excellent question because I am asked it all the time. The answer is God and seeing His people in need suffering without sufficient resources. Moving from the state of Delaware to the state of Pennsylvania, I noticed a horrible trend: homelessness. In Delaware, a lot of homelessness was not see when I was growing up because families and individuals lent a helping hand so that no one was literally on the street; however, when relocating to Pennsylvania, I saw the homeless at the bus stops, the train stations, sleeping on the Capital buildung steps, sleeping, eating and using the bathroom in the alleyways and I just thought this can't be possible in Harrisburg? The Capital of Pennsylvania? I knew I had to do something but what. Eventually, I prayed and God answered my prayers. Read more>>
Ashley Murphy | Realtor® . REI . Interior Designer

I've fantazized most of my life about flipping homes, but never actually put thought into how to get started. One day , I simply decided "I am going to get my Real Estate license", (You don't actually need a RE licence to be an investor but it's certainly a perk.) and on that journey committed to studying Interior design. The Covid-19 Pandemic didn't paralyze me but instead, motivated me to truly be in charge of my own success! I was furloughed as a flight attendant during the pandemic and immediately realized " I want more control over MY success and life". Real estate/Interior design gives me the flexibility that most careers do not offer. It allows me to create a personalized experience and build lifelong relationships with everyone I service. Read more>>