The Risk Series: how do you think about risk?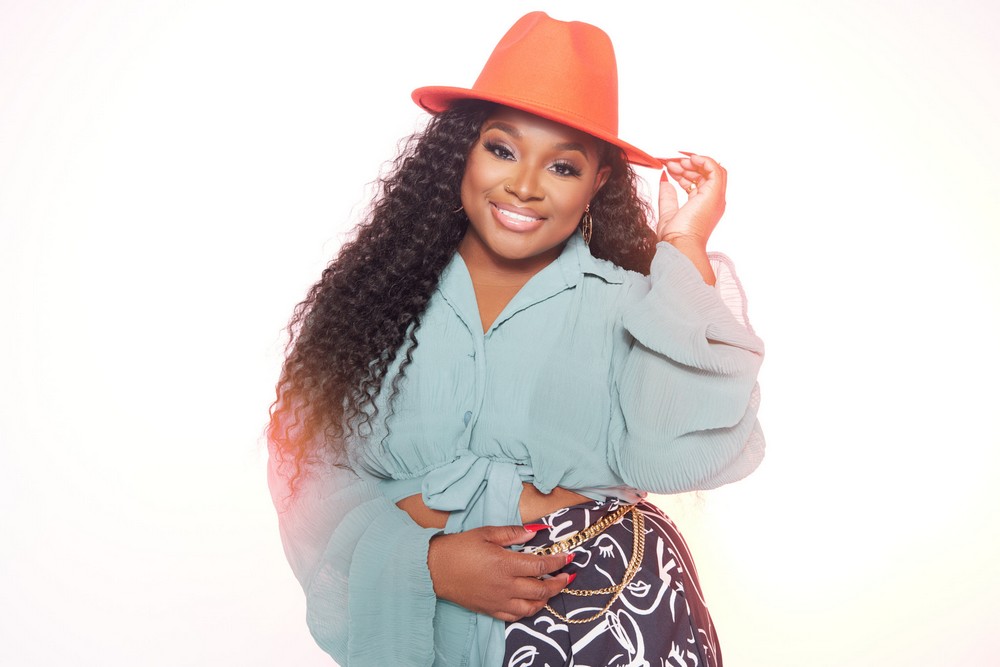 Risk is the most common topic that comes up in our conversations with entrepreneurs and so each week we ask entrepreneurs to talk to us on the record about how they think about risk.
Keilanni | Master Cosmetologist
Taking risk are necessary for success. On one hand it will be worth the risk. On the other hand if the risk was not worth it, it was still a lesson to be learned. In my case leaving Corporate America to work for myself was a big risk. But it was definitely worth it. Read more>>
Jaeda Walker | Da Vu Creata
Risks are a necessity to growth both individually and career wise. Four years ago I took a huge risk and what I had known since birth (home- Mississippi) and moved to Atlanta. I instantly enrolled in the Art Institute and decided I wanted to truly invest in my talent. Had I not take that risk( leap of faith) I would not be where I am today. I think if you don't take risks you don't see the full potential of yourself or your craft. It is imperative that anyone with a burning desire/passion take major risks, you never no when that risks will turn into pure bliss! Read more>>
Nia Surles | VONAÉ LLC Founder Nia Surles
You can not be self made without taking risks. You can not call yourself an entrepreneur without taking risks. You can not build a business without taking risks. It is what separates those that will make it to the top, from those who are stagnant, and stuck at the bottom. Taking risks is never easy, but it is always what has elevated my business and life. Read more>>
Tony Bandz | CEO of Different Individual Enterprise
Risk taking is tricky, I grew up with parents who were strict and they lived with certain principles. They believed that you have to go to school and get a degree in order to succeed in life and that was the only way. I was always rebellious, not saying I was a bad child but I questioned everything. It came to a point in time where I started asking questions that my parents didn't have the answer to. It made me want to go out there and get the answer for myself. I realized that this world is filled with endless opportunities, yet there was risks associated with them. Read more>>
Nedra Moore | Owner and Cake Designer | Creations Galore and Moore
Risk taking has been prevalent from the very beginning. Leaving the world of Network of Engineering, seven years ago to pursue my passion of cake baking full time was the first big and unexpected risk. Through the process of leaving my career, starting a registered home bakery and now opening a store front location during a pandemic shows, that risk is necessary. Read more>>
Jessica Sawyer | Jess your favorite esthetician
I think about risk often , I feel like that's something we deal with on the daily bases as far as in the decisions we make and how it affects our future ! you can't let fear get in the way of you making that next big step or let it hinder you from taking a risk that could be possibly life changing ! Read more>>
Rockstar EV | Rocket Scientist & Rockstar
I have an aerospace engineering degree from a top 7 engineering university in the nation. I quit my job to pursue music full time. That was an incredibly huge risk for me to take at the time but I knew I really wanted to give music a try while I was still young. It has been a rough road but things are finally starting to come together and I have a huge sense of fulfillment. I had to take a huge risk to get an ever-growing reward. Read more>>
Aviva Wolmer | CEO Group Chair 
Stepping outside our comfort zone and trying new things is pivotal to learning and growing. It is said that one does not accomplish anything, if they dont make the decision to try first. The word risk is commonly seen as negative because it connotes a chance to lose out. Risk in reality is an opportunity. An opportunity to try something new, to innovate, to grow as a person. In my mind it is much more risky to live in the comfort of the status quo than it is try new things where the outcome is unknown and the rewards can be incredible. While the predictable outcomes of the status quo are just that – predictable, no great invention or learning ever came from the predictable. Read more>>
Tee Marie | Entrepreneur & Artist
I think in order to be successful in life , you have to take risks. It's a must ! Taking a risk is like betting on yourself and also believing in whatever you desire to do. When you walk by faith and not by sight , that is also taking a risk. Honestly you gotta think about it like this. If you don't try it , someone else will. Why limit yourself when you haven't even tried. Risk taking so far has gotten me a long ways , and I mean literally. Im originally from New York born in Harlem. And just recently transitioned from North Carolina where I graduated high school and attended college. Currently in the process of transferring schools now. So I'd say go ahead TAKE THAT RISK ! Read more>>
Brooke Yamada | Actress, Food Blogger, & Liver Transplant Survivor
A ton. My dream is to become an Oscar-winning actress which is essentially knowing that there's a 99.99% chance you're going to fail and get rejected, yet choosing to do it anyways. I remember my first role I ever got I was basically betting on myself because I'd wanted to quit. Without taking that risk of auditioning, I don't really know where I'd be. I'm also in the process of applying to college which in my opinion is an 100% bet on your abilities and capabilities. But honestly, I'm grateful for it. I think when you're faced with the decision to take risks, you realize who you are. Read more>>
David Gacsko | Executive Creative Director & enthusiastic student of human behavior
As it has been said, there is risk in everything that you do. For me, I cannot say that I let it restrict me in but it is always evaluated at some level, albeit in some instances, quickly. The best thing about life is that there are always options to mitigate or minimize it in some ways. I have never been a gambler in the traditional casino aspect, but do understand why people play and go for the gold. Personally, I like to go for the win. In business many times there is significant risk involved but in my case, I have to continue to go for it. I will be honest, I have not won every time, however, I have learned a lot each time. Read more>>
Solomon "9k" Edmondson | Music Producer & Exec.
Tbh perusing music career was a huge risk in it self. I had to move out on own change my major, and bet on my networking skills. Everyone knows that trying to maintain a sustainable lifestyle from a music job can have its challenges. But I feel like it's all about finding what makes it worth it for yourself and remembering why you love to do what you do. I love to compose because it gives me this life energy of sorts. Being able to create something from nothing is really fulfilling and I surprise my self with my work every time. Read more>>
Kate Stice Stewart | Founder, Bauble Stockings
As an entrepreneur, it feels every new adventure is a risk, but that's a lot of the fun. Figuring out new products and then how to launch them, investing in making products even better, and even asking people to collaborate- it's all a risk both financially and personally. I still get butterflies before making leaps- I sometimes find myself holding my breath waiting for a reply or feedback from a launch. While I'm sure some things haven't worked out, or people have told me "no", what has worked out has gone in my favor 150%- and that would never happen if I didn't take the risk. Read more>>
Debbie Irwin | Voiceover Talent

I think about risk as being akin to change. Having grown up in a family where we traveled for my dad's entomology research, living in Mexico and Italy for extended periods, I became accustomed to things unfamiliar to me. That exposure to various cultures and ways of living broadened my perspective. I've had many interests and allowed myself to pursue them, so my experiences in life/work are quite diverse. That provides a safe foundation for risk-taking and change. Read more>>
Aliesh Pierce | Published Author, Licensed Esthetician and founder of AskAliesh
I think a certain degree of risk-taking is essential in life and in business. As someone who doubts themselves at every turn, learning this lesson has been challenging. Even after decades in my field, I still occasionally suffer from imposter syndrome. It can immobilize me. My saving grace is that, ultimately, I believe in the products and services I offer, I think people deserve to experience them, and I want to win, That's what carries me through. Focusing on how I can be of service helped me break through major blockages. In my 20's I moved to Italy to start my career in fashion with next to no money. Read more>>
Melissa DeMayo | Web Designer
I have not always been a big risk taker. Leaving one career behind to start another felt like a huge risk! The bigger the risk, the bigger the reward! Read more>>
Georgette Bond | Samba Dancer and Instuctor
I am a new risk taker! Before risk were scary to me. As my main fear is the unknown. I did not want to do anything that I could not foresee the outcome in advance. I felt that being safe was the right thing to do because I felt comfortable. But looking back on my journey I realized not taking risk didn't get me far. I got safe results. Which isn't bad but for person that had dreams that were more daring I needed to jump! I still hesitate sometimes but I am no longer afraid to jump. Why because after you take so many risk you start to build resistance to the fall, you start to realize everything will be okay. You may not land in the exact spot you originally calculated. I usually end up landing in a better spot that leads me to the next take off. I accept challenges, I accept adversities, I accept the lessons. Read more>>
Neicy Hemmingway | Fashion Consultant
Let's get real, If you don't embrace risk-taking, it's probably a good idea to rethink being an entrepreneur. If you think about it, when you have your own business, every decision that you make is a risk! You don't know what the outcome is going to be, but honestly it doesn't matter. It's the risk that you felt was necessary to move you to the next step and as long as you are moving forward that's a win for me! Every successful business owner that I know has taken a risk to get to where they are now. Taking risk doesn't mean that you have to go into the situation blindly; however, it does mean that regardless of the outcome you continue to push through and work hard. As I was preparing for my career, I followed my head and pursued a bachelors degree in Health Science and a masters degree Public Administration. Read more>>
Count Debra | Multidisciplinary Artist, Creative, & Musician
Risks and risk taking play an essentially vital role in my creative endeavors, business, and overall flow of life! I have grown to love the factor of risk in my life. In a sense it's brought me a sense of security; where through persistence and a chess like rhythm in life I've been able to build a system and streak of successes that are built on moves that might not work but with an undying fire most likely will. Being gravely aware of the risks I take and how close I truly am to where I began as a wee lad I'm able to wholly take on the anxieties begotten by a life where finances and activities of all ventures are born and executed completely independent of any corporate body or backing. Read more>>
Taylor Garcia | Esthetician + Lash/Brow Specialist
I think it's very important to be confident in yourself and your work abilities so that you can take more risks and know that it will always work out! Taking risks has led me to the growth I've had in my business in just 2 years Read more>>
Kim Hymes | Fine Art Wedding and Elopement Photographer Serving Atlanta and Beyond
I had never really considered myself a risk taker actually before starting my business, but there is a level of risk associated with opening your own company. I think being a mom of four, you want a level of stability for your children. You make decisions based on what you want to provide for your children. When my children were all very young and my husband traveled a lot for work, I knew I wanted to be there for them, an anchor, so I choose to teach( I loved teaching) and just work while they were in school. Childcare for multiple children was not a feasible option for the amount of income I could bring in. I loved that season, looking back, it was definitely very difficult financially and emotionally, but as with most things in life, the most rewarding are often the hardest! As my children grew, I had a little more time and wanted to do something for myself as well as provide financially. Read more>>