The lessons we've learned along the way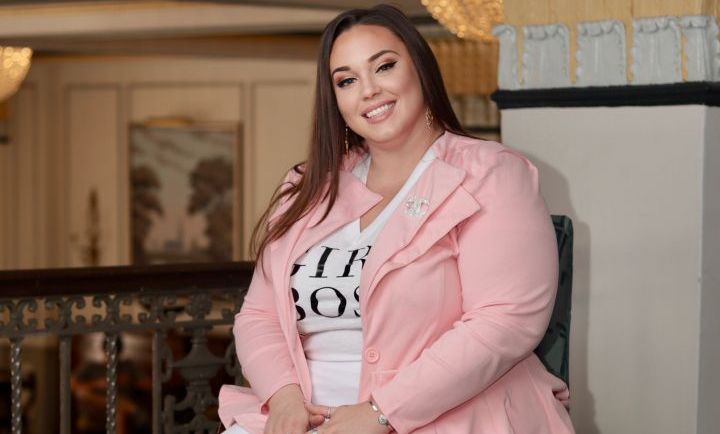 One of the most important lessons we learned is that our lives and our businesses will teach us along the way. We don't need to know everything on day one because the challenges we face on day will likely be ones we are already equipped to handle. As we overcome challenges we get better and better and as the challenges increase in difficulty so too does our ability to tackle them.
We asked members of the community that we admire to share important lessons their business or career has taught them and have shared some of those responses below.
Ashley Lopez | Licensed Esthetician & Educator

The most important lesson that my business has taught me is that love and support comes from the most unexpected places and it's ok to lean into that extra love. I have always been stubborn. Read more>>
Alli Singletary | Social Media Manager & Small Business Coach

To focus more on myself and my dreams. The opinions or satisfaction of others is not dependent upon you. They will be ok. Just focus on the vision and do not let anyone interfere with that! Read more>>
Danielle Thompson | CEO of Destined By DPT ( Bling & Craft Creator) & Talent Acquisition & Diversity Specialist

The most important business lesson I've learned; is to stop procrastinating and just start! I've wasted so much money, time and energy trying to perfect an idea, that it never leaves the planning state because of my fear of it not being perfect. Wanting perfection so badly can cripple you from believing in yourself and achieving your goals. Read more>>
Monica Torres | Mortician, Embalming Expert, Post Mortem Reconstructive Specialist and Mortuary Makeup Expert

The most important lesson being a Mortician has taught me is that time is precious. From one day to the next your life can be over. I have a completely different view of life……and death than most people. I choose to live each day like its my last. Read more>>
Chris Hart | Musician, Singer – Songwriter

The most important lesson I learned is that nothing is going to happen overnight. As a musician, it can be really frustrating to try to get attention and stand out from all the people doing the same thing as you do. It takes a lot of trial and error, and most of the time things don't work. It takes a lot of patience. Read more>>
Frank Lamar | Celebrity Publicist , Influencer, Visionary. Lifestyle Connoisseur, & Event Specialist

Well first, I would like to say every day as I chase my dreams, all of my entrepreneurial pursuits and while I'm in the journey things are constantly changing in the business world all while you balance personal life and business. Read more>>
Sabehah Aneesa | Beauty Consultant

The most important lesson my business/career has taught me is that you cannot be successful without organization and consistency. I have failed numerous times just trying to launch and relaunch my brand, and I wasn't happy with the results because I lacked order in my daily routine. Read more>>
TINA REDMOND AKA DJ CHIC CHICK | DIGITAL CREATOR, DJ, BROADCASTER & ENTREPRENEUR

The most important lesson that my career has taught me as I am building my business is to focus on myself and my brand and not to rely on others. Most people are only thinking about their own opportunities. They don't care about assisting you in really building your brand. They don't think about the business end, if they are not business minded. Read more>>
Courtney McKnight | Small business owner and Healthcare worker.

Everything requires work and dedication. I've always known that, but starting a business to me made it real life if that makes sense. I also learned firsthand your family and friends aren't going to be your biggest supporters, it's always going to be strangers. I make it my personal mission to meet at least 10-15 new potential clients a day. Read more>>
Terrence Diesel" Hampton | Music Producer & Motivational Speaker"

I think the most important lesson I learned has been to know how to leverage time. As a husband and father my time can be limited, and I have to know how to divvy between business and my family. As much as I want to be successful. I have to know when to distribute my time in order to make sure I can keep my family emotionally secure. I also need to know how to make sure I dedicate ample time to my projects and business ventures. Read more>>