The Early Days: why did you start a business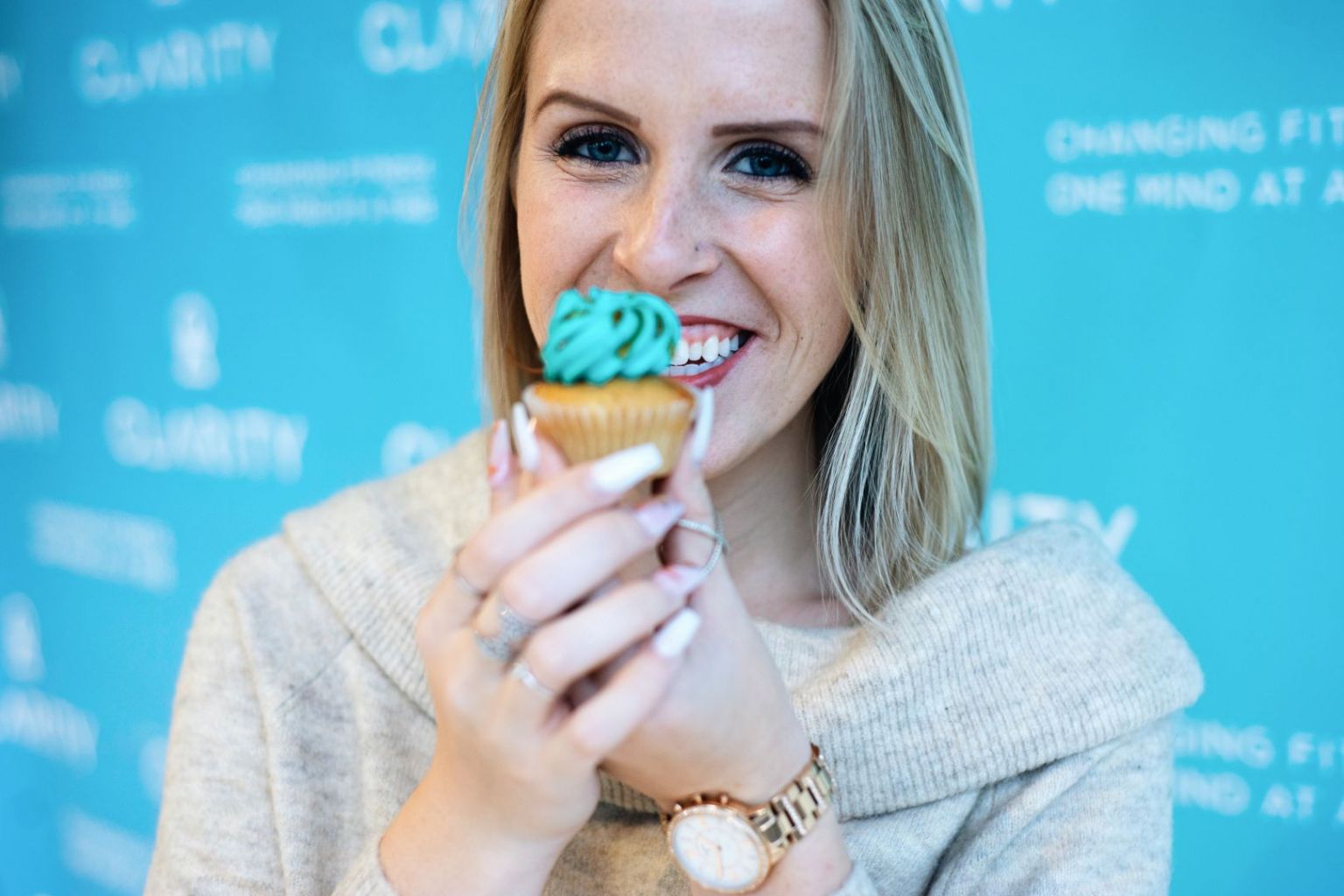 Are you thinking about starting a business? If so, we think you'll enjoy reading about how these seasoned entrepreneurs thought about the question when they were in your shoes.
Amber Lea Gray | Creative, Pastor & Podcaster

I needed a home for all my passions. It started with photography, but then I launched a podcast and put together a few online courses. As things evolved, it just made sense to start a business. Read more>>
Adrianna Mason | Financial Literacy Strategist

After becoming a mom only a few weeks before my 18th birthday I knew that it was time for me to transition and make adult-like decisions. I did not want to become a statistic. I did not want to repeat this cycle. I wanted my child to have a stable upbringing. Everything was about her. I decided to learn about credit and financial literacy and invested all my time into building my credit score to a 720 at 21 years old. I purchased my first home in October 2015 and my life hasn't been the same since. I feel that so many of us desire to become a homeowner, but we dont have a blueprint. We think owning a house is for the rich, but in actuality, it's simply for the wise. You dont have to be rich or wealthy to buy a house. I made less than $30,000 a year with student loans and a car note, but because I understood credit and money my outcome was different than most people my age. My business is designed to help young adults gain this understanding before going into debt. Read more>>
Rudy Ferguson Jr | CEO of Winin Apparel | Filmmaker

I wanted to starter something for my immediate family and for those to come. Instead of waiting for opportunities they will be born into one that's successful. Read more>>
Khalid Johnson | Storyteller & Cartoonist

I saw a lack of authentic representation in comics and wanted to bring more of that into the comics industry. I generally focus on superheroes and creating underrepresented characters that aren't limited in the scope of the problems they face. So often, we see Black characters specifically where they or their villains are relegated to stereotypes. I want to create stories that spotlight the marginalized and the disenfranchised and empower them. I was inspired by Dwayne McDuffie to create stories and characters that felt authentic, that didn't feel confined to cliched and stereotypical representation. Read more>>
Kadian Nellums | Chef

Cooking was something that was in my household for as long as I can remember. My first words were food to be exact.. I have spent years working in the hospitality industry being that Food & Beverage was my major. Even though I worked for someone, I always knew that someday I was going to be my own boss, but I wasn't sure how. Cooking was a skill that I always had a knack for. I loved cooking and making people happy through food. I started thinking why not embrace my cooking side and that is how Ways OF Eating & Drinking (WOED for short) was born. We are a Jamaican food truck serving up mouth watering dishes native to the island that reminds our costumers of home. Read more>>
Melissa Watkins | Founder of Sky Lyte Candle Co.

I was a few months pregnant with my daughter Skylar which is where the name Sky Lyte comes from. There was something so calming to always walking into a room with a candle burning. But I started to notice that they were making me extremely sick, I was getting these massive headaches, and would become super nauseous. I first thought it was the pregnancy but then my husband started to get sick as well. So most of my candles had been purchased from big box stores. My then-boyfriend stated that he didn't think it was safe or healthy for any of us. That's when I started to look into what was actually in these candles and did not like what I uncovered. So figured I was gonna turn to YouTube and see what I could find out about candle making. After countless hours of videos and several stops to Michael's I started making candles. It wasn't the easiest thing to do, as a matter of fact, it is a lot harder than the videos lead on to. So after many months of trying and $4,000.00 later I finally got it right. Read more>>
Inez Powell | Sexpert, Yogi & Energy Worker

When I started my business in 2007, the only service I offered was yoga. I was in school for massage therapy and got certified in Reiki. I wanted the help people feel better. I always felt more relaxed after a yoga class. Massage helped my body feel better because it eased all the tension in my shoulders and neck. I wanted others to feel that same way. My brand has evolved over time. My focus now is on sexual health and awareness. This happened because I changed as a person. They say you become what you seek. I didn't see a lot of Black Latina women openly discussing orgasms or self pleasure from a woman's perspective. It was always from a man's point of view. I'm excited because I can share all that I've learned over the years with my audience via social media. I have mentors and peers who are in the industry that I can collaborate with. It's a wonderful feeling. Read more>>
Zuzka and Kyle Vaclavik and Jones | Painter and Ceramicist For Zuzka Vaclavik Potter For Kyle Jones

I have a painting background and my business partner has a ceramics background. About four years ago, I decided to take a pottery class where I met Kyle Jones, the ceramics instructor at a local pottery studio, whom I started the business with. Our strengths and weaknesses balance each other out very well and we decided that working together could benefit the both of us and the quality of our work. We wanted to share our vision of making artistic, high quality pottery with others and that's how our business was born. Read more>>
Destinee Baker – Roberson | Candy Girl

I was excited and nervous at the same time. Read more>>
Talaina Wright | Scholar & Enterpreneur

My sister was the founder of Chosen Bath & Body Inc. she started the business after her chemotherapy. Throughout the start of the business, I was a freshman in college studying natural sciences, my sister loved and encouraged my interest in science. She envisioned us with a natural products store for people seeking holistic skincare and wellness products. Tragedy struck in April 2018 and Audia became an angel. Three years later my mother and I were cleaning her cabinets to her place and we discovered a lot of butters, oils, and essential oils. That day I decided to continue my sister's legacy and realized it could help me expand my knowledge with my now biomedical science major. Read more>>
Epiphany Jackson | Pastry Chef & Digital Marketer

I didn't think; I just went for it! When I graduated from high school in 2011, as we all do, I was thinking, "what's next"? College was a must for me. However, I had no clue what my major was going to be, I wasn't interested in much at the time, and I didn't want a summer job because I was transitioning to another state. When an idea came to me and my mother to start my first business Sweet Epiphanies' Chocolate Boutique. I built my brand all through college on my own, created my logo, marketing/advertising content, and managed my social media. Once again, not thinking what I was doing much, I was. I was an entrepreneur! Honey, I was a baking graphic designer and digital marketer all in one. I had friends and even strangers (young and old) contacting me to help them create content for their businesses and learn how to become entrepreneurs. With that being said, I started my next company, ENJ Branding, to fulfill a need and to be whom I needed when I first started my business for someone else. Read more>>
Dana Neacsu | Integrative/Functional Medicine MD

There was a moment when I realized there is a better and more complete way to practice medicine-combine the best knowledge from the both conventional and alternative medicine worlds. Read more>>
Abbey Griffith | Body Positive Gym Owner & Founder, Certified Personal Trainer

Clarity Fitness was an eating disorder recovery passion project for me. I was diagnosed with bulimia and anorexia in college, and was told that working out would need to be reassessed and adjusted in recovery. This was totally true, and turned out to be a major blessing in disguise, but at the time that felt really scary for me. Not work out?! How could I survive?! The reason why this reassessment is so important in mine and others' recovery is that many fitness studios and approaches out there are focused on weight loss, calorie burn, intensity, and tuning out signals from your body (ex: "Push through!" "Feel the burn!" "No pain, no gain!"). All of these messages are not only factually incorrect in terms of what's needed to have a successful workout, but could be dangerous if not even deadly to people struggling to fuel their bodies and find a path toward movement they enjoy. I became passionate about finding an empowered balance between health, body positivity (which contradictory to popular belief really is healthy when approached the way it is meant to be approached), and fitness. Read more>>
Author EJENE' | Author, Motivational Speaker, Entrepreneur, Political Hopeful

It was less of a thought, it was mostly on impose. After the Death of my 9yo niece committed suicide due to bullying in school I had to stand up for my family and take care of them. So I started The McKenzie Foundation and I've been an advocate against bullying and that started the motivational speaker and from there I became a 4x self published Author and a 2x BESTSELLING Author to help fund the foundation to give away merchandise to everyone I see to keep McKenzie story alive. That's how it all started. Read more>>
Nara Hamm | Prospective Esthetician & Skincare Influencer

I went to college, and in my Junior year I was getting into self care more. I got a mental illness diagnosis & I was having a lot of trouble getting through it. I couldn't find products for the issues I had with my skin so I started to research and got into making my own. long story short my friends wanted some, then their friends, and boom. it exploded. I spent that summer creating my site, logo, taking photos, ordering labels and getting all my paperwork in order. I was very successful and being social made it much easier to network & find customers. Read more>>
Luther Washington | Executive Director and Founder

In my case there was not much of a thought process. The nonprofit organization (Family Life Restoration Center Inc.) that I had the pleasure of starting, is a calling that was placed on my life by God. God revealed the vision of the organization to me and that was to simply feed, clothe, educate and shelter individuals and families that find themselves in a position of need. Restoring lives one family at a time. I simply excepted the call and although it comes with some Challenges, God never fails to bring us through. I can say where God guides God provides. Read more>>
Sheanah Rivers | Energy Healer & Teacher/Podcast Host

I was tired of working a 9-5 and feeling like I wasn't making a difference with my work. (I also got fired a few times at the end of my corporate life and felt that was a nudge to make a change. Read more>>
Johane Filemon | Registered Dietitian Nutritionist & Mom

I always knew I wanted to have authority over my own time. When I first started out in my field, I got to experience what is was like working in a clinical setting and working for an entity. I found that not only was I not able to have more flexibility in my time to be able to be more present in activities that my children were a part of, but I did not find that I was as impactful in the health of the patients I was working with. There was only so much that I could actually due because of budgeting and laws regarding interventions. I knew that I needed to start my own practice to make more of a difference in the lives of the patients/clients that I worked with and in the lives of my children as they are growing up. Read more>>
Alexis Perry | Fashion Mogul & Entrepreneur

My thought process behind starting my business was to help women become more confident in themselves and to look and feel fabulous while doing so, and to ultimately process become financially free and gain time freedom. Read more>>
Marshay Nicole | Hair Care & Hair Loss Expert

Most, if not all of us, have experienced working for companies where we are unappreciated, misused and abused. I wanted more for myself. I wanted to create my own dope ass work environment. Working freelance motivated me to do more for myself and my bank account. Read more>>