The Early Days: why did you start a business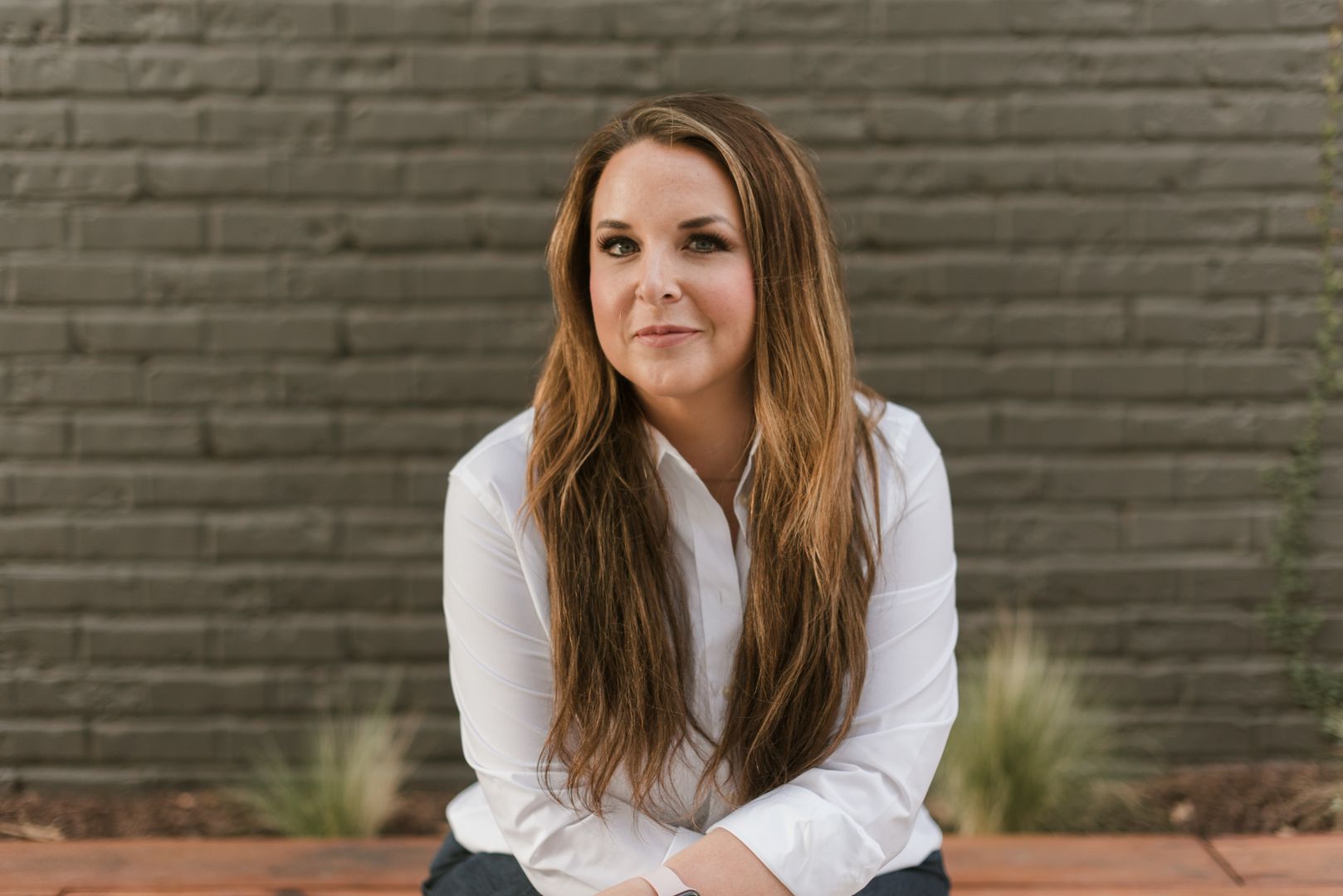 Are you thinking about starting a business? If so, we think you'll enjoy reading about how these seasoned entrepreneurs thought about the question when they were in your shoes.
David Sevilla | Photographer | Videographer | Drone Pilot

I wanted to combine my creative skills with my corporate ones to form something I could be passionate about. I hope to one day support myself and my family and "never work a day in life" doing something I am passionate about. Read more>>
Kerry Swetmon | Founder – System Envy

I started my business in 2010. I was participating in a mastermind with about 3000 women entrepreneurs and I felt very strongly that so many of them had these amazing missions that genuinely brought GOOD to the world. Yet, they were having trouble getting their message out beyond their local arena. It pained me, and I wanted to help. So, I started out offering many different kinds of marketing services from press releases to social media postings to blogging. In 2011 I ran my first Facebook ad and it worked so incredibly well, it quickly became the only service we offered. Read more>>
Anna Xarissa James | Musician & Content Creator

My business is the AnnaXJames (social media) and Xarissa (music) brand. Xarissa is my legal middle name, and I always wanted it to be my artist name, but AnnaXJames has always been my Instagram username, so I just decided to keep both projects separate, in a way. My social media platforms are where I post my silly, little relatable videos that show my personality, AKA the "Anna" side of me. As the platforms grow, I'm also able to utilize them to promote my music to the people who watch my videos. Read more>>
Mikhail/Mik DuBose | Entrepreneur, Stylist & Digital Marketer

Growing up on the southside of Chicago brings a certain style to typical everyday living. It starts from the way you walk, the way you talk, the way you're able to carry and conduct yourself amongst others and still maintain tough skin. It's the mojo that everyone in the world seems to want to be a part of solely due to a song line 'not from 63rd' or maybe dating back to the start of the drill music era. Well, I'll be the first to tell you, we are the face of so many things being mainstreamed in today's society and social media. Read more>>
Dr. Gloria Pope | Executive Owner

Black Girl Everything LLC was created to promote successful and creative women within my circle. In early 2020, I was inspired to create a platform to promote businesses. This business started as one event and has grown into a movement. BGE now hosts several events during the year, where vendors sell products, the artist performs, and the community comes to support. The collective was established as a pathway to support the greatness of the BIWOC community. Read more>>
Shikha Singh | Digital Creator

I gennuinely wanted to help other women on whatever I learnt and know about fashion and lifestyle. I knew that to turn this into a business I need more skills apart from creativity. Before I even start, I proactively learned how to handle a camera, color theory, photo, and video editing. Once this is sorted out, I learned how these social media algorithms work. I spent months in training myself before posting a single post on social media. All these things took considerable amount of time and effort. But persevering in my endeavors helped me sustain the starting few months Read more>>
K'Kio Hardin | Owner / Creative Director

There were multiple reason why I wanted to start Detroit Kid. As a graphic designer and art director I wanted to carry out some of the ideas that I developed for some of the clients that I come up with for my clients at work. There are so many ideas that you come up with that aren't selected. Get diluted by the client and so on. I wanted to see how some of the ideas I had around marketing and design would come to life. I also wanted to produce something that would inspire other people. Read more>>
Chevy Johsnson | VI$UALIST & Director

I did not have a set "thought process" about my business. I started it because it was truly an outlet for my mind and creativity. Once I started to share my VISIION with close friends and family they really encouraged me to actually take the step to promote myself as a business and take on clients. Now that I have this great dream turned into a job started and rolling, my thoughts are only to stay true to myself and my creativity. Read more>>
Alissa Johnson | Psychic. Influencer & Nurse

Learning to navigate life, the hard parts at that! I want to illuminate, guide and inspire people! Life really shows you your strength when you are faced with conditions that you may consider "unfortunate events". When I take the time to look over my life, even as a small child I had the qualities of being able to accept life throwing BS my way and not breaking a sweat about it….Okay I actually may break a sweat & a tear when things don't go my way in life. BUT I tend to not dwell on them and instead acknowledge what has occurred, look forward to things that I can change and gathering what I've learned. Read more>>
Mariah Helms | Vintage Vogue

I have been thrifting since I was a child and would find something then make it mine with accessories or the sewing skills my Mom taught me or even my own art skills. Chances are that when I did that I always received complements because I was being uniquely myself. Also why one of my tag lines is "Be Complement Ready" because you will be noticed wearing my jackets. When you rely on only large fashion brands it can be hard to achieve a personal flare. Also, with all the fast fashion coming out sustainability became more important to push back with. It dawned on me one day that I could do this, why not?! – I could take the things I find and turn them into a profit in a way that is helpful and fun! Read more>>
Angel Willis | Realtor® & Entrepreneur

I've always loved the flexibility of creating my own lane, even in business. As an entrepreneur, I have the ability to control my destiny. Very early on, it was evident that I was an over achiever and extremely hard worker; I didn't mind working overtime to meet goals, even when I was not being paid for it. I was always the first one willing to go the extra 10 miles, and not stop until the task at hand was completed and completed to perfection. I would be doing a disservice to myself to not be working that hard for myself! Read more>>
Armani Bristol | YouTuber/Graphic Designer

I started my YouTube Channel, Armani Bristol, because I have a different outlook on life since both of my parents were incarcerated. My life up until that huge turning point was very luxurious and I wasn't living in reality. Armani Bristol is a lifestyle channel that consists of videos about a variety of lifestyle topics. Mainly, I wanted to authentically document my process of learning how to be an adult. The highs, and the lows. I didn't have older siblings that went to college, got an apartment or even been qualified for one, and just navigating student loans and credit cards. Read more>>
Mennie Design | Graphic designer and illustrator

More than a thought, it was an idea! It was in 2020 that in the midst of the pandemic I was in my country Venezuela without a job and living isolated from everything. It was there that I met through social networks with a group of artists from Venezuela and the United States that we came up with the idea of doing a contest and offering all our services, I had not started with Mennie Design and it was thanks to these artists that they gave me the idea of starting to publicize my illustration works and this one that is my life project was born! Soon I began to study and dedicate myself more to graphic design and dedicate myself to the creation of branding for brands. Read more>>
Regina & Robin Reaves | Interior Designers

into a company and we were never going to get our true value working for someone else. Being our own bosses allowed us to leverage our abilities that we learned in corporate America and be able to provide a premium service to our clients via interior design. Now we take on all the risk and were able to receive all the rewards by being in charge of the decision making. We are OK with the risk that come along with being an entrepreneur because we understand that everything in life is about learning. Read more>>
Seth Pimentel | Experimental Visual Artist

When I started African Ginger, It was never meant to function as a brand, more of an extension of myself. It was a joke of a name that stuck quite well with people, after a few years It became a little serious in South Africa, So i figured I'd create something of it Read more>>
Shonda T. Norman | CEO & Founder

The number one reason for starting my printing business, I wanted to offer a fast and convenience service to customers who didn't necessary need a large quantity of garments printed. The printing industry makes the bulk of it's money from requiring a minimum orders. I don't require a minimum. When I discovered that I was able to offer a print on demand same day service, I knew I had a leg up on most larger printing companies within my city. Read more>>
Hugo Salazar, Jr. | Actor / Producer / Entrepreneur

Simply put, more responsibility. It sounds crazy, but more responsibility is a good thing. Especially when you love what you do. Here's why. Before Salazar Productions was created, I worked steadily as an Actor / Host in TV, Film, Commercial, Theatre, and still do. Having been bit by the acting bug is the thing that changed my life. I have appeared in projects for: NBC, ESPN, Amazon Prime, ABC News, The Starz streaming app, The Investigation Discovery Network & The Travel Channel, as well as Off-Broadway work. Read more>>
Brian Zwerner | Venture Capital Investor

I spent twenty years in the investment banking business, working for larger organizations. While these roles were rewarding in several ways, I had an intense desire to be my own boss. I wanted to decide what I worked on, and I wanted to see the direct results from my hard work. In 2014, I took the leap into entrepreneurship, and I have never looked back. Beyond The Game Network is my third startup as a founder, and I can't imagine going to work for someone else ever again. I love the freedom and responsibility of leading a business. Read more>>
Marcia Armstrong | Financial Coach & Consultant

Let me start by saying that I never saw myself as an entrepreneur growing up even though my father was one. In our home, we were taught to go to school, get good grades, work for someone else and retire. My business was birthed from my financial breakthrough. To give context, I worked in banking for 10 years. However, I was not stewarding my money well and this became evident when I gave money to someone in need and recognized that I had to wait for my next paycheck. Read more>>
Tyrone Banks | CEO of STICK Life

Honestly my thought process was to create something that can change and influence people in the Atlanta area. My company is called STICK Life and STICK stands for Spirit To Innovate & Create Knowledge. So the whole purpose of my company is to change our image as a community and give opportunities to the people to change their perspective of life and learn more about the financial world we live in and I want to do it all through media, picture that! Read more>>
Markeyia Callahan | Lifestyle Advisor & Visual Director

I was dedicated to create a safe place for entrepreneurs to vent & cross promote about their small businesses!! I started out with hosting entrepreneurial mixers & once COVID-19 made a massive presence I created an organic luxury candle line to bring comfort into the homes of hard working entrepreneurs & everyday individuals who need to wine down after a long day. Read more>>
Nefateri Smalls | Certified Trauma Recovery Coach, Nonprofit CEO, Author, Pastor, and Independent Film Producer

My thought process behind starting my own business in encompassed in my mission to be a bridge for those who are broken can cross to walk in total healing – spirit, mind, body, and soul. Read more>>
Jhada Jhay Beauty" Williams | Esthetician & Spa Owner"

Before starting my business I was working at a Credit Union as a Banker. Even though I enjoyed my job, I knew I didn't want to work for anybody for the rest of my life. My heart was set on becoming financially free, being able to travel when I wanted to and not having to worry about anyone micromanaging my work. I knew I had a lot more to give than being behind a desk 40 hours a week. Read more>>
Sly & KartierDaDon | Podcasters, Entrepreneurs, Travel Bloggers

Different people have different interests in life. Some people like to manage things and they excel in that. While there is another facet of people who like the idea of creating something from square one and watching it grow and provide value to people. Sly & KartierDaDon are the best of both worlds. Flashback to a couple of years back, we knew we wanted to create a platform that explored the minds of the younger generation. The world often disregards the expressions and opinions of the youth, due to our lack of experience in the world. The Melting Pot Co-Hosts, though being miles apart and different brought their strong suits together. It was the perfect timing for us: Read more>>
Ayuna Anthony | Favorite F.A.I.T.H Based Apparel Brand

My goal wasn't really in the beginning to start my own business. My goal was just to let people know more about F.A.I.T.H. and how to Find Acceptance In The Hardships when it comes to personal life situations when they seen my shirt. after a while, it started to become bigger than I thought so that's when I started doing apparel etc. I've been blessed every since and that's what made me start my own business. Read more>>
Robreauna Ruiz | Multi-Business Owner | Curly Hair Mogul | Lash Artist

First I like to brainstorm on ideas for awhile before I execute them. Everything has to make sense and seem profitable for me in the long run, rather than just a "quick buck". I'm really big on making profitable business moves that set me up for life. Before starting all of my businesses I really like to sit on them to learn about the industry, read about the business, pay attention to the market etc before I dive head first with my creativity. Read more>>
Kanesha Mitchell | Interior Decorator. Wife. Mom. Boss.

I have always been a go-getter or a hustler, so to speak, and wanted something to call my own. I wanted something that I can say that I built from the ground up. Très Chic Home Interiors was born in 2020, during the pandemic, after I put an end to my previous business, Très Chic Events. I was a wedding planner and decorator for 8 years before starting Très Chic Home Interiors. I ended that venture and decided to turn my focus to priorities that were higher on the totem pole, my son. Read more>>
Daniel Baruch | Person in Long-Term Recovery & Founder of Rise Up Recovery Residences

I was the program director for a sober living program out in Fulton County. I remember waking up just after midnight on April 2, 2020. It hit me right then. I'm done working for someone else. What I was doing for work was exactly what saved my life and I knew I could do it better. I had the perfect name-Rise Up Recovery Residences. The very next day I filed the LLC and started working on the website. Three months to that day Rise Up Recovery Opened it's doors. Since then I've made it my purpose to provide a safe, secure, and structured sober living environment so the men in my program can equip themselves with the tools and build the necessary foundation to live a life in long-term recovery. Read more>>
Aasha Lewis-Redway | Creator & Founder

I started this business because I saw working first hand in the industry how artists were treated, especially being new and young on the scene. The music industry is this big baseball field of dreams, either you're going to hit a home run or you're going to strike out. We see it happen time after time. We see artists speaking out about bad contract deals or just bad deals in general that we're made and wish they knew more about the industry because it can cost them everything. This is what drives me to speak to artists and have these hard conversations that can help someone else to learn from the mistakes made so that others don't have to make them. Read more>>
Jessica Flores | Cleaning

I always enjoyed cleaning I could work a whole 10hours shift and come home and clean. I never seen myself really starting a business but my husband pushed me, he would always tell me you don't want to work for someone your whole life. So here I'm today running my business. Read more>>
Gina Anderson | Chef, truck driver

As a young girl I've always done or learned to create something and market it! Even if i made very little money from it I've always sold something. In high school I was the nail tech. I've always felt sick punching a clock! I've always known it wasn't for me. I've always hustled illegally and legally, my youngest son perished in a car accident at the age of 12 my dynamic switched. I didn't want to do anything illegal anymore because I felt like God was trying to tell me something! So I registered for culinary arts school and truck driving school. I put all of my hurt from the death of my son into my actions and pushed forward rehabilitating my thought processes, my actions, and my future! Read more>>
Tiffiny Fambro | Women's Life Coach

When I started my women's life coaching business I had been through a difficult divorce, I had gotten laid off from my corporate career and I was working on my own healing journey. The thought process I had behind starting the business was to help other women like me. Women who had done everything their family had taught them to do such as going to college, getting a "stable" career, getting married, buying a house, and living a "safe" life. I did all those things and was miserable and I knew I was not alone. I had personally known and met so many other women who had similar stories. Women who were suffering through a tumultuous marriage, giving their lives to their careers, and still not feeling fulfilled. I knew that I had the experience to support these women because I had gone through the pain and learned how to rebuild my own life with clarity, confidence, and courage. Read more>>
Shaniequa Washington | Fashion Designer

For as long as I can remember even as a child I was always cutting and hacking which we call DIY'ing my clothing. I can laugh now at the times that I spray painted and hand painted my shoes, cut slits in my jeans, blinged out my hair accessories as I have been always drawn to my own individual style. One of my favorite fashion quotes as a child that I still hold dear to my heart now is by Coco Chanel that says and quote "Style is elegance when the inside is just as beautiful as the outside" Read more>>
Kamilah Campbell | Founder and Designer

When I started my business I saw it as a creative outlet for my corporate career. Often in our 9-5's we have a set amount of responsibilities and areas that we touch. Being an entrepreneur on the other hand allows you to make decisions from the financial to creative aspects. My hands literally touch every part of your business. In addition, it has allowed me to be creative in the products I create in addition to creative decision-making solutions to propel my business forward. Read more>>
Jordan Perez | Owner

I always knew I would start a business one day but I did not know it would be at 18 years old. I come from a family of hard working business people that have assisted me along my journey. I came up with the idea of my business in 2021 when I got tired of having a hard time finding affordable jewelry that won't turn/tarnish. I knew I wasn't the only one with this problem. I then decided I needed to find a solution to this problem which led me to starting "Luxe Jewelry by Jordan Perez". The idea behind Luxe is that it you can find affordable luxury jewelry that won't turn/tarnish. Luxe Jewelry by Jordan Perez won't break your bank, turn your skin green AND you get to keep up with the latest jewelry trends. Read more>>
Zaineb ZiZi" Hassan | Owner of ZiZi Yoga"

My drive and thought process for launching ZiZi Yoga, after completing 7 rigorious lengthy years of Pharmacy school was "Simply not taking NO for an answer". My word is bond, hence the embedment of my core foundation I had a specific vision, honed in on what I knew in my heart to be pure, addressed a specific audience and 6 years later here we are. My story was already written from the most high, I was merely evolving with the follow-through of my journey. Read more>>
JMeel | Founder & Owner of JMeel Hats brand

JMeel Music is my entertainment brand which encompasses music (live performances and recording artist) and film. As a performing artist, I adapted a staple that signifies JMeel Music and that staple is my hats. Each time I perform, make appearances, host an event, or promote my brand a hat is apart of my wardrobe accessories. JMeel Hats is a part of the visual of the JMeel Music brand. People who would see me performing would ask "where did you get that hat?" Read more>>
Raquel John-Matuzewiski | Corporate & Private Event Planner, Creative Director

I have considered creating this business for more years than I should have, but things happen when they should. I worked in a corporate environment for many years and appreciate the lessons, skills and relationships that it afforded me , but I always knew that it wouldn't be my be all and end all. It was fighting against and overcoming the (my) fear disguised as "the concerned voice of reason" that delayed me from venturing out into my happy somewhat scary place and away from the safer but far less fulfilling place. Read more>>
Natima Sheree | Authorpreneur, Podcaster, Award-winning Anthologist, Independent Publisher and Literary Influencer.

I have always loved reading books and have always loved journaling and writing. Since childhood I had an insatiable desire for stories and literature, particularly real stories from real people. I grew up in Jamaica Queens, NY and hadn't traveled outside my area until adulthood so the books I read gave me perspective and helped me to understand life outside of my community. By the time I reached college I was obsessed with books, stories, literature and reading. A trip to Barnes & Noble was the highlight of my week and I never got bored with reading and consuming fiction, non-fiction, biographies, novels, etc. Like reading, I've always enjoyed writing, journaling my thoughts, writing essays for school or drafting short stories. Writing was soothing and a positive outlet for me. Read more>>
Marlo Prevo | Realtor

I come from a family full of entrepreneurs so I like to say it's in my blood. Having time and the ability to be flexible was very important to me. I wanted to be able to have a business that could help others. Real estate was that for me because you are helping with one of the most important purchases in a person's life. I could have a part in building that family's wealth. Read more>>
BOTL'D | Artisanal Ready-to-Drink Cocktails

It all started at the dinner table in the middle of the pandemic. While eating dinner and getting to know each other more (as new couples do 9 months into a relationship during a pandemic), Greg told Stephan his dream of owning a booze truck called "Tafya". Tafya — meaning alcohol in Haitian creole — would pay homage to his Haitian roots, incorporate Greg's love of making cocktails, and would specialize in making Haitian-inspired drinks for pickup or delivery. Stephan loved the idea and encouraged Greg to pursue it. However, after some initial research into buying a truck and starting Tafya, Greg's dream seemed unreachable. Read more>>
Nae Chanel | Owner-Creative Director

We wanted to pick up where our Auntie/Mom was unable to finish because she was murdered in 2012 by a stalker. She was a fashion designer and an artist on so many levels. We knew when we got older, we would want to open a place that encompasses a place for all artists to be able to showcase and sell their talent. That is where we came up with So Saditty World LLC/ So Saditty Beauty. We both are passionate artists who have a desire and love for what we do. Read more>>
Colton Palmer | Facilitator

When I was about seven years old, I started my first business selling motivational magnets, figurines, African hats and bag sets, and art at church on Sundays. My Uncle (Greg Twitty, aka King Twitty) taught me the concept of wholesales versus retail, allowing me to purchase products from him at a wholesale rate to sell at church. He lived in D.C. but would travel to CIAA amongst other festivals to set up as a vendor. I would tag along selling alongside him and try my best to absorb as much knowledge as possible. Read more>>
Bridget Jenkins | Owner of Royalty Glam & Jenkins Notaries

My thought process behind starting my own business was I didn't want to keep working for anyone! I wanted to work on my own time and run things my way! Also didn't want to be the parent that not there for their kids because of me working all the time! Read more>>
Darlynn Marks | Seamstress, Jewelry designer

The though process was all about how do I suffice the need. As a Seamstress, I had to decide which type of client would be best to work for. I chose to cultivate my work within the plus size area. Plus size women don't always have the best pick of clothes or the seamstress that is willing to work with us. I wanted to cater to that need. Read more>>
Kate Tisdell | Founder of Talia and Nasya Clothing Brand

I think I've always known that I would start my own business. How that came to be reality has been a truly organic process. As most people's lives became more internalized and isolated due to the pandemic, I actively sought to maintain and further my daughters' connection to the African continent beyond just knowing that their parents are from African countries. The Adinkra symbols, which is the centerpiece of our first collection, really became the entry point for me into this journey. The Adinkra symbols were a tactile, approachable way to teach my children about their roots. In my personal rediscovery of these cultural touchstones through the eyes of my daughters, I realized they could be an entry point to bring the bold, colorful DNA of African prints into our everyday lives. Through Talia and Nasya I hope to communicate the Africa I know to the rest of the world in a tangible way. Read more>>
Erika Sheppard | Brunch Boss

Brunch Boss was born out of a need. I moved to Texas at the height of the pandemic on accident. I am from Washington, DC . Lived my entire life on the east coast graduated from Archbishop Carroll High School in DC and NCAT in Greensboro, NC. My mom's side of the family was in San Antonio, TX. I was waiting for my new place to open up and went to Texas to visit my mom. Ended up staying! Well fast forward… "outside" started opening back up and I had no friends and no idea how to meet people. I wrote in a Facebook post, Anyone want to go to Brunch?" Picked a day, and 4 people showed up! We had so much fun playing games and connecting, Read more>>
Renauta Sailsman | Shoe Connoisseur & Future Millionaire

I have always been a lover of fashion, architecture, and styling since junior high. I would clip out pictures from magazines of homes, clothes, and interior design projects and make mood boards with my younger cousins when we were small. I would also bedazzle my Converse sneakers in High School even though I would be teased by other classmates since I wasn't wearing the latest Jordans or Air Max's. After I graduated college in 2012, I became a store visual merchandiser for brands like Ann Taylor, Topshop/Topman, Sabon, Forever 21, Patricia Fields, & Adidas. I have also modeled in the ballroom scene, "kiki scene" and various fashion shows throughout NYC which played a major role in my life personally and business wise. Read more>>
Jazelle Foster | Digital Marketer

I have to be honest, I've never had a full-time job. So I've been freelancing since college. I remember looking around at the adults around me and feeling very clearly that the one things they couldn't figure out was how to be happy. And I vowed to chase happiness. I also knew that if I knew how to do things with photography and social media that people just didn't get and if I positioned myself around the people who would need my help, I would always have a way to make money. I wasn't focused on creating a business I was focused on living a life of freedom. I never knew what it was like to have a steady paycheck or work in a professional environment, all I knew was how to hustle. Read more>>
Tiffany | Certified HR Pro of Pitch HR + Resume Writer + Big Check Energy Podcast Host

We were in the early part of the pandemic and I really began to think about how short and unpredictable life is. If you have an idea, run with it. If you want to try something new, do the thing. Do ALL the things. Try the recipe, change your hair, start the company! Seriously, I'd been working on people's resumes for quite some time, but why shouldn't I have a website and a logo and actually own something? So, I created my logo, pulled together a website, and bought my domain. It's those first few steps that are so small but such big hurdles. Read more>>
Micki Blendz | DJ & Music Curator

I don't think that I initially looked at it as starting my own business. I just knew deejaying was something I enjoyed and it was just a blessing to be able to profit and sustain a lifestyle from it. When you're coming up as a DJ, sometimes you have to offer your services for free to get into the door but once those doors are opened the opportunities really flood in if you're good at reading the room and curating a vibe. After a while I realized it was actually my own business and my full time job at the time became my side gig until I was confident enough to walk away and solely focus on the Micki Blendz brand. Read more>>
Jalissa M | Marketing Specialist/Publicist

I that was destined for entrepreneurship, because I had an urge to generate revenue from a young age. Starting a business came naturally. I began planning business ideas while I was in high school, and I've lived some of those very dreams today. Read more>>
Jordan Rosenstein | Makeup Artist

I always knew I wanted to be my own boss. Growing up I watched my mom start two booming businesses which definitely pushed me to do the same. I saw that it wasn't always going to be easy or glamorous, but that's the reality of being your own boss that you don't always get to see on social media. Read more>>
Ty'Reanna Harris | Photographer & Digital Media Consultant

The interplay of light and personality drives my creativity. I fell in love with photography when I was in undergrad but as a creative outlet. It was only in the global pandemic, I had time to sit with myself and do some much needed introspection. I dared myself to turn what I loved into a business. My process was doing it while scared. I knew photography to be male dominated and I was sure that Atlanta did not need another photographer. However I knew Atlanta needed me so I dreamed big and developed an entire Digital Media house that host, photography, videography, production, social media management, and content creation. Read more>>
Russell Clark | President and CEO of CTE Marketing, a multi-cultural experiential agency providing unique experiences for brands.

I did not want to be controlled by anyone. I wanted to make my own decisions and create a business that represented my vision and talents. Having this kind of attitude is typical of those who are entrepreneurs, however, I didn't have anyone to guide me at that time. Most of my circle worked in corporate, and I did too. I just realized that I was not cut out for it. At that time being an entrepreneur wasn't celebrated like it is now. So I had to be strategic and learn the business of experiential marketing. Read more>>