The deciding factor: what's the most important factor behind your success?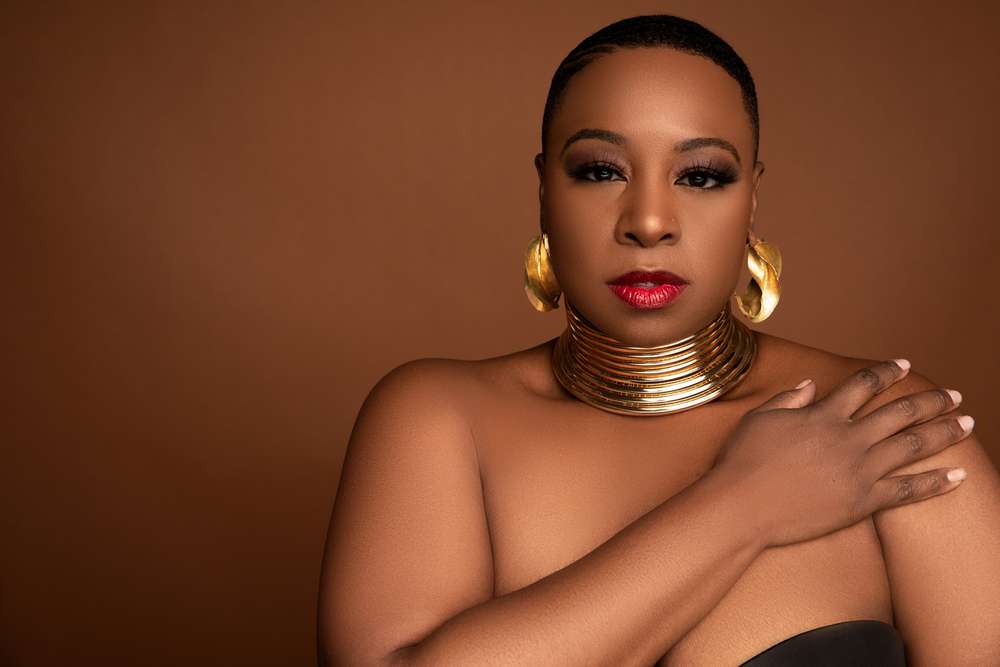 There are so many factors that can play a role in determining our results, performance and ultimately our success, but some factors matter more than others. We asked folks what they felt was the most important factor driving their success.
Aya Mackhoul | Content Creator & Food Blogger @atl.foodz

I think the most important factor behind the success of my brand is being genuine and having fun! I always say, "When you're genuinely doing what you love to do, everything else will fall into place." My blog has always been a safe space for me to express my creativity and share it with others. Along the way, I've built a diverse community of people who love food just as much as I do!. Read more>>
Malcolm Hunter | Metro Atlanta Realtor

The most important factor behind my success has been my mindset. My mindset sets the tone for how I run my business. As an entrepreneur, I can either have the mindset of a player or a victim. A player has the confidence to jump into any situation and handle it head on; while a victim sits back and waits to be saved. Every morning, I nurture my thoughts and attitude by stating gratitudes of thanks and writing daily affirmations. My brand is real estate. As a Realtor of over seven years, I am the brand clients see on a daily basis. As their trusted advisor, my mindset determines the vibration of their real estate transaction. Read more>>
Destiny Rene | Yoga Instructor

The most important factors behind the success of my brand Destiny Rene Yoga is my own mental, physical and spiritual well being. This year really showed me the importance of self care, and how important it is to be in tune with my physical health. Making sure I exercise , and eat the best foods that nourish my mind, body and spirit , and taking care of my mental well being. Meditation and yoga are so important but they are not enough after the year we just had. I had to learn to be ok with asking for help. I made a decision to get a coach to keep me on track with my business. This really helped me created goals that would keep me moving forward in my business. Taking the time to tap in spiritually and work on my relationship with God has been such an important factor. This year taught me I am nothing with out my creator. Growing closer to my spirituality has helped me to renew my mind daily, so I can continue to show up as the best version of my self. Having that close support from family and friends has been vital to my success. Read more>>
Razal Barton | President/Owner of RKB Coring

The most important factor behind the success of RKB Coring is hard work, the drive to be the best, and the goal of never having to work for anyone else again. Read more>>
Jocelyn Stargell-Zachery | Blogger and Marketer

The most important factor behind my personal and brand success is my attitude of perseverance. I feel like no matter how many times you are told no, you will one day get that yes! Being able to keep going, even after all the no's is true perseverance. After having my son in 2017, it gave me a renewed purpose and that is why I created my brand/blog Millennial Momme. The blog is for all mamas but especially new to the game mamas! It started with me writing about the tips and advice that I wish I would have known while on my journey to motherhood. Since beginning blogging in 2017, it has transitioned to covering three main topics: motherhood, toddler life, and co-parenting. My child has a speech delay and truly seeing him go hard every day to overcome it, truly is what fuels me nowadays. Truly, how can you expect your children to overcome something, if you can't?. Read more>>
LC DAVIS | Lifestyle & Natural Light Photographer

The most important factor for me is having returning clients after 10 years of being a photography. That along is a success story for people to have put trust into your craft and return for any special event they have, My clients are apart of my success story, if it wasn't for them who would I be today ? Its truly a honor to experience this life I have created for myself just by being behind the lens of a camera. Read more>>
Malik Marble | Teacher & Film Photographer

Persistency, the true definition of who I am. For example, I just finished my masters degree in teaching and I finally got my big break with a publication for my film photography. To me, I have to overlap and continuously make it harder for others, it's my competitive spirit. With that being said, being persistent represents how much I really want the success I'm aiming for. The end goal to me is to accomplish everything that I said I would accomplish. Honestly, we can do anything we want to and be whatever we want to be. However, do you have that initiative?. Read more>>
Jordan Beckum, M.Ed., APC, NCC | Therapist & Mental Health Advocate

The most important factor behind my brand is my purpose. I know that I want to bring awareness to mental health, especially in the Black community and so I actively strive to do so by facilitating conversations, providing resources, and providing services for all that seek them. Read more>>
Tara Melvin | Founder & President of The National Society of Black Wedding & Event Professionals, and Owner & Principal Planner of Perfect Planning Events

I am humbled to be the Founder and President of The National Society of Black Wedding and Event Professionals (NSBWEP), the first and only Non-Profit National Association (501-C6) representing Black-Owned Businesses in the wedding & event planning industry. NSBWEP's goal is to provide equal opportunity through representation, recognition and exposure for our community and the wedding and event industry as a whole. NSBWEP will use its platform to amplify our voices and ensure their narrative continues to remain relevant, present, and evident while underscoring the importance of excellence and professionalism in Business. NSBWEP also serves as a complete resource that allows the entire wedding and event planning industry to benefit from its unique operational model. For many years, Founder, Tara Melvin of Perfect Planning Events. Read more>>
Cayla Bean | Entrepreneur (Online Boutique Owner)

The most important factor behind my success is staying true to myself which in turn forces me to stay true to my brand. RoZen is in the process of creating its own lane for women of all shades that is affordable, yet, made with quality and love. I believe that being authentic and organic will be the single most important thing to further propel my brand. Read more>>
Marquita Gooch-Voyd | Wedding Officiant

For me, it's all about the happiness of my clients. I take great pride in my work and have spent many hours researching the wedding industry especially from the non-traditional viewpoint of officiants. Officiants or Ministers of Marriage are non-traditional. We are often called when a couple doesn't fit the typical ideal of a marrying couple. I've married all types of couples and each and every ceremony is unique. My biggest fact when knowing if I was successful is that smile from the happy couple once the ceremony is said and done and they are legally wed. Read more>>
April Henry King | Commission Artist, Illustrator, & Muralist

Being intuitive. Period. It is that simple. When people ask me "So, how'd you do it?…How are you a full-time successful artist with a blossoming career?" I think they are expecting me to respond by pulling out a huge binder full of a calculated, detailed business plan but it isn't that at all. Sounds cliché, I know, or over simplified but I truly followed my gut feelings on almost every decision in the very beginning. Practice self-exploration to get deeply in-tune with yourself. Trust yourself. Drown out the noise. This is, hands down, the BEST advice I could ever give to any business owner looking for success. If your gut says yes or no, listen. Read more>>
Adiellah "Adi" Bates | Artist, Designer, Dancer, Entrepreneur

The most important factor behind my success is community. The community that raised me to be the woman I am and gave me the platform for, and support in my business ventures. Read more>>
Eli Joseph | Educator & Researcher

The most important factor behind my success is my abundance mindset. I have this notion that I have an abundance of opportunities to be successful every single time I wake up in the morning. As long as I am able to wake up in the morning, I have an infinite amount of opportunities to be better than who I was in the previous day. Read more>>
Crystal Uqdah | Portrait and Branding Photographer

There are three things that have Been a major factor in the success of my brand and business. 1. Understanding value and self worth. Mindset is everything when it comes to building a sustainable business. Once you truly sit down and understand the value of what you are giving your clients you can then begin to see the wealth that you are bringing to everyone you service. 2. Constructive criticism. I truly believe that the number 1 game changer for me was the day I learned how to take constructive criticism to help me improve not only my technical skills as a photographer, but every aspect of my business that I needed to improve upon from my client experience, to marketing, and in person sales. Getting constructive criticism from reputable and respectable sources helped me improve my work tremendously and helped me with building my confidence which then allowed me to value myself even more and price myself confidently as well. 3. Sustainable pricing. Read more>>
Daniel Shackleford | Video Producer

I think the answer to this question is a product of my personality, but I credit so much of the growth I've had over the years to the relationships I've built with people along the way. I love meeting new people, and I especially love connecting with people that are further along in their careers than I am. There's so much to learn from the people who have gone before us, and I'm not shy about reaching out to those people and building a relationship with them. I'd also say that when I do that, I'm coming from a place of genuine desire to get to know them too. I never want any of my relationships to be one sided, meaning I'm not contacting these people and peppering them with questions and moving on. I genuinely want to build friendships with people, and my hope is that I'm also positively impacting their lives too. I've been blessed with lots of opportunities to meet some extremely talented people over the last few years, and many of those people have become true friends of mine. Read more>>
Joy Martins | Visionary Architect

Being well-rounded. It is very important to familiarize yourself with as much knowledge as you can in various fields. Ranging from Entertainment & Sports to Medicine & Politics, i've been able to input myself in various industries allowing me to handle each client with a different perspective. Interesting enough, you'll see drastic similarities amongst these industries that can translate into each other, giving me the ability to take on any client that comes my way!. Read more>>
Tamika Gooden | Pastry Chef & Owner

Your brand is the single most important investment you can make in your business. What many people get wrong is thinking their brand story is all about them, when in fact, it's all about your customer. Where you fit into the story is how you're going to help them get what they want. The success behind Nunu Cakes Brand is relationship building and making it a top priority to satisfy the needs of our customers. Read more>>
Richard Simms | Co-Founder – Tyrannosaurus Tech

I think the most important factor behind our success has been our focus on fostering long-term relationships based on trust. The business and brand have been built with a very "boots on the ground" mindset in that so much of our success boils down to the broad network we've built, particularly in Atlanta. We strive to be good stewards of technology and a trusted resource not just for our clients but for the broader community. So, particularly in the early years of the business, we spent a lot of our energy going to local events, mentoring early-stage startups, hosting educational events, and just generally trying to help support the Atlanta technology community. Read more>>
Paula Whittle | Director, Philanthropist & Brand Architect

The most important factor behind my success is the ability to provide solutions and build platforms that help others to succeed. I am not successful until I help others succeed. Read more>
Christina Bryant | Personal Trainer, Motivational Speaker, and Philanthropist

The most important factor behind my success has been keeping it honest and transparent with myself and those that follow my brand. Speaking my truth has been a way for me to release self-confidence issues within myself which allows people to see me as human and not a perfect person. This allows people to also connect with me and realize we all have a lot more in common with each other than we think. Read more>>
Genie Pacheco | Artist

I'm a self-taught artist and have experience in a variety of art mediums. I have focused on digital art and specialize in bringing people's ideas into something. The most important factor across the board that has made me successful has been the continued support I have from clients that I genuinely got to know and build a solid relationship with which led me into opportunities I didn't imagine taking on. Read more>>
Diallo Thompson | Actor, Artist, & Filmmaker

The most important factor is consistency! As an actor I consider myself as my brand. In this field many people give in the longer they go without success, but little do they know their success will come at an unknowing time. I did well over 100 auditions before I finally booked! The more consistent you can be the higher your chances are at making it where you want to be. Read more>>
Sarah J. Sover | Fantasy Author

Success is measured in so many different ways, especially when it comes to being an author. And those goalposts keep moving! At first, just holding a book I wrote in my hands was the epitome of success, but then I had to get to work on getting it out there and writing the next one. In such a difficult industry, I think it's imperative to celebrate every win, big or small, because every step you take means you're out there fighting for your dream. The successes I've earned–publication of my novel, acceptance of my short fiction, invitations to conventions, etc.–have been thanks to the authenticity of my brand and the support of the people around me who didn't laugh off my ridiculous ideas. To reach the next level, it's simply a matter of finding the readers who enjoy off-kilter humor and weird fantasy novels/audiobooks. For any author working with a small press, reaching readers, amassing reviews, and generating buzz can be a monumental feat. Read more>>
Brittanie Beattie | Model

The most important factor to my modeling career was definitely having a strong spiritual connection. I prayed everyday about where I wanted to be, and what I wanted to accomplish. I also had support from my close friends which helped push me. Even the people who did not agree or support what I was doing helped me to continue. Manifesting is something EVERYBODY should do. Speak your goals and dreams into existence!. Read more>>
Baysosa | Event Planner

The most important factor benhind success is building partnerships, connections and learning from different people that's in the nightlife industry. You have to build report with people, if someone come across your name threw a social media platform or hear your name in many rooms they will more so want to know about you threw someone else before meeting you face to face. Talking to one person can get you invited into many circles. Read more>>
JAZMINE N. HODGSON | Creator of The Serving Girl Company

The most important factor behind my success and the success of The Serving Girl Company is supporting my peers. I have always believe that if you give, you will receive 10x more. It's very important to help others along the way For me, this started with just tipping extra when I was going out to eat, now it's purchasing merchandise or going to events and using my platform to promote others. What's so amazing about this industry— food/beverage, is that it's a dope collective of creatives and I love supporting when I can! The result is a community that believes in me and what I am building and I'm super thankful for that!. Read more>>
Queen Taese | Founder & CEO of The Liberated Minds Black Homeschool & Education Institute

The most important factor behind building The Liberated Minds Black Homeschool & Education Institute Brand is love, family, sincerity, passion, and LIBERATION! There is a lot of love circulating within our organization. We function more like a family by sharing resources, experiences, healing, and support. Although our members are spread out across the country and around the globe, we are all committed to our passion of creating a new reality of LIBERATION for our children and family through homeschooling and/or seeking out how to best be in the drivers seat of our children's education even if they are in public or private school. Together we are affirming our identity and uncovering our rich history and legacy of greatness. This is really a spiritual process. Liberated Minds is not an US. It is a WE!. Read more>>
Yasmine Smith | Nail Tech & Nail Artist

I would say the most important factor behind my success, is being open to learning new things. We live in times where things change so fast, there's always a new technique you can learn, designs etc. I feel that that plays a big part in my brand as a Nail Tech you never stop learning. Gotta keep it fresh. Read more>>
Ebony Watson | Licensed Massage Therapist

I would say the most important factor behind a successful brand is staying true to yourself instead of trying to maintain an image. People love when you're YOU and when you express yourself openly. It moves them to express themselves also which can easily build a trusted rapport. The more you build trust with your clients, the higher your retention rate will be. With the help of well meaning relationships, your business can take you in directions you would have never imagined. Read more>>
Jeannie Ferguson | Petite Plus Model/Actress/Influencer

The most important factor behind my brand/success is to remain humble and work as if you haven't accomplished anything. I think sometimes we can become very comfortable and complacent. When you grind like you have nothing you work harder and accomplish more. I always say keep the hunger. Read more>>
Kali Moore | Founder and Chief Operating Officer (COO), D.O.P.E. Enterprises

Accountability. One of the most challenging things about being an entrepreneur is finding ways to hold oneself accountable. We, the founders of D.O.P.E. Enterprises have come together to develop a system that helps us to do just that. It is critical for entrepreneurs to find an accountability partner, to set goals and daily reminders. Most importantly, it is important to perform daily and weekly check-ins — because after all, it has been clear for a long time that mastering accountability is one of the greatest secrets to entrepreneurial success. Read more>>
Thuy Doan MD | Physician Injector

I definitely contribute my success to my comprehensive in-person consultation, my patent pending lip numbing, and Instagram. I go over the scientific reasons of why we age and the reason behind my recommendations. I never want clients to feel that I am here to pump them with fillers. Instead, I am here to give them the global treatment which results in facial harmonization. I currently have a lip numbing technique that results in a nearly painless lip injection experience. This alone drive clients to me. I always want clients to look forward to their appointment instead of being fearful of the pain. Retention rate is higher. Instagram has been a major success for my brand. It gives me the opportunity to showcase my work. My before and after pictures helps drive clients to my clinic. Instagram essentially is my portfolio. Read more>>
Shaneka Murray | Professional Makeup Artist & Licensed Esthetician

I believe the most important factors of my success has been keeping an open mind, remaining teachable, always remembering the importance of not just making connections but fostering those connections and most importantly approaching every opportunity and every situation with kindness. It is so important as an artist to be receptive, to continue to learn, evolve and grow, that comes from listening, observing and seeking out education. I would not be successful today if it weren't for the support, knowledge and encouragement of others who selflessly shared of themselves; maintaining and reciprocating their gifts has been vital for me. Lastly, and probably the most helpful contributing factor to finding success is to simply live and with kindness, it can make not only what you face that much better, but it will inevitably make you better. Read more>>
Ellen Andrades | Thrift Stylist & Personal Shopper

The most important factor behind the success of my THRIFTY ELLS brand is networking and initiating collaborative projects with other creatives who share my sense of style, passion, and work ethics. There is so much power in networking because it can open doors to so many opportunities. I also focus on creating authentic engagement by being consistent with sharing quality content, being responsive to my social media followers, sharing valuable tips, and staying true to the image I want to represent. Read more>>
Ylaysia Taylor | Artist & Musician

To me, authenticity and purity are key factors to my idea of success. One of the biggest things I admire in other people and myself is the ability to be yourself unapologetically (no matter how loud or quiet) in a world that tries so hard to be uniform. I think when you refuse to create a false persona or mask, people have no choice but to relate to you because we're all human. I love to think that when people are seeing my content or hearing of me word-to-mouth, it will always match up to what you're seeing when I'm right in front of you. Read more>>
Karma Fouch | Owner & Operator, Designer

SKINWORKS Day Spa is the essence of Me. From the moment my clients and guests enter the space every sense is engulfed in the things I love including, aromatherapy, unique and hand-crafted retail, music for the soul, sounds of laughter, and wines from across the globe. The spa has a relaxed and sincere atmosphere where my guests are able to be their true selves – no pretentiousness or uptight vibes to make the experience plastic. I have been able to explore and demonstrate my artistic abilities in the spa design and marketing, as I design every graphic and image seen to represent my brand. I believe my genuine passion for everything involving SKINWORKS is portrayed and felt by my audience and it's just hard not to love!. Read more>>
Erin McManness | Professional Illustrator & Founder of Paper Raven Co.

I believe that the most important factor in the success of my business (or anyone's business!) is the simple act of showing up. I believe that the idea of "showing up" is a way of running your business that you have to decide to embody; and showing up has a variety of meanings. 1. Show up to make the work every day, whether inspiration or motivation is present. Give every project your whole-hearted and best effort. 2. Show up when making investments in your business. If you decide to invest in a course or training that could improve an area of your business, be present and really soak up everything you can from it. 3. Show up on social media, again and again. Doing so builds a brand presence people know and trust. 4. Show up in your clients (or potential clients) inboxes. Outreach is incredibly important in my field (surface design and illustration), and not letting fear of rejection stand in the way of reaching out and showing up in the inbox of a new client is key to getting new work and running a sustainable business. Read more>>
Briaunna Malone | Model, Actress, Host, & Multimedia Journalist

The most important factor to me behind my success is God. All the bookings and jobs I've been casted for has been by Him. I couldn't do it without Him. Read more>>
Will Griggs | CEO and Founder of Digital Business Services Firm

Word-of-mouth that has been created by decades of offering excellent business services To a large personal business community that has known my work ethic for many years. Read more>>
Brittany Godfrey | Location Manager, Funeral Director & Embalmer

The most important factor behind my success has been how driven I am. I've always tried to put my full attention and effort into my work. I'm definitely guilty of being complacent from time to time, just as we all are. My goal is to make work processes flow easier for the future and to always think about the future. You will always learn the best lessons from the past, it is up to you to take that knowledge and apply it to ideas that can better your business and the families we serve. Read more>>
Zsa Zsa Hubbard | International Media Mogul & Speaker

The most important factor behind my success is my faith. I have learned that in order to be successful you must first believe you possess the ability to accomplish the success you seek. I have had to overlook my reality and tap into the devine. I learned to speak what I was seeking and prepare & plan for what I was believing God for. My belief system has been tested and the consensus has been as long as I believed in my dreams there are obtainable. Read more>>
Domonique Appleby | Beauty Specialist

The most important factor behind my success is. Knowing that this is something I absolutely enjoy doing. Read more>>