Reflecting on the things that made a difference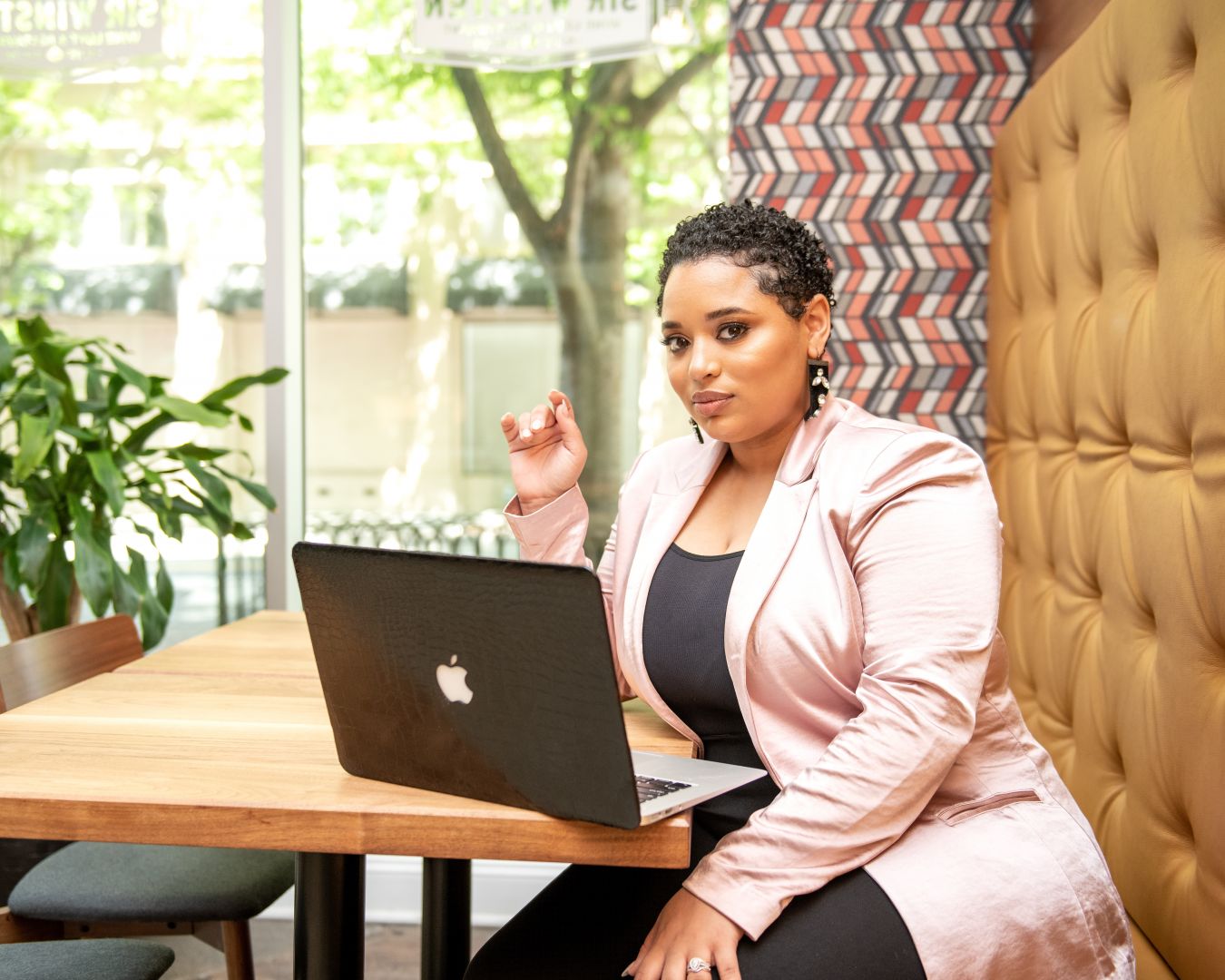 We asked some of the city's rising stars to reflect on what made a difference in their journey. We asked them to tell us about what they think the most important factor has been behind their success.
Gene Hoskins | Recording Artist & Psychotherapist

The most important factor is staying true to what is natural for me, and the great morals that I was taught as a child. GOD is my source, and literally holds me together. I am nothing without his his favor. I also realize that people often times don't buy your product(s) because they are necessarily interested in the products ( some may), but they really are buying it because it's an extension of you. Make sure you're kind, warm, and integral to people because they deserve it. Read more>>
Alyssa Jones | CEO & Founder of Alyssa Pina Design Studio

At Alyssa Pina Design Studio we pride ourselves on having a client first attitude. Serving our clients is the core of our agency. Through being adaptive in nature we strategically position ourselves for success. The foundation of our business is rooted in people and relationships, we are firm believers in communication and the human connection. We strive to create an unforgettable client experience through a dynamic branding journey. Read more>>
Christopher Mikhail | Fashion Designer

One factor that I find consistently contributes to my success is letting go of entitlement. Early on in my entrepreneurial career I would get disappointed when I didn't sell as much as I had anticipated or expected to sell. These expectations would be based on people telling me how excited they were to cop something or just my own perceptions of my products. Once I was hit with the realization that it's going to take more than just following my page or liking my posts to sell my products to people, my strategy as a creator shifted. Read more>>
Ja'Mecca Davenport | Microblading Artist & Instructor

The most important factor behind my business is indisputably customer satisfaction. Being in the beauty industry requires getting your clients to trust you and your skill especially for my profession. My clients arent only trusting me with their face they are trusting me to perform a technique that is semi permanent and can not be wiped off if unsatisfied. My students are trusting me to give them the vital skills and education thats required to become a well educated artist in the Field of Semi permanent Brows and Make Up. I really take the sacrifice my students make into account when Im teaching. I want to give them all Ive learned in 6 weeks in just a few days. Their success is my success. Read more>>
Johnny Etienne | Founder of Addicted To Black LLC

The most important factor has to be being able to build a network and connect with like-minded individuals. The "addicts" in our neighborhood/"Followers," come to us looking for positivity and a positive outlook on the black experience which we provide. From black love, entrepreneurship, and black entertainment for them stressful days we do it all. Read more>>
Kelsey Wittman | Art Director

With consistency comes success, so I like to focus on the consistency aspect. If you hold yourself to a certain standard, the caliber of work is known and expected. And people remember that, and in turn remember you for upcoming projects. It's a special blend of networking and consistent execution. Read more>>
Shenitha Wallace | Owner

I was inspired by my Mother and Grandmother. They where some strong hard working women. That passed away. Before they're passing. They use to clean for families and my grandmother actually was a nanny as well. Fast forward to now. I decided to do what I love and enjoy doing that was Cleaning. I enjoy Cleaning. My Mother birthed me a 5months. I was premature. By nature I was destined to carry on their names. My Business is my baby. Doing this helps me keep their memories alive. Read more>>
Heavyn Morris | Master Cosmetologist

My brand is based on being 100% organic not just with your hair but with your way of living, I would say one of the biggest factors that got me as far as I am is being consistent & focus strictly on what you love to do. Never try to take on more than you can handle I always tried my best to be the best at being me never worried about competition just improving myself. Read more>>
Brooksie Hussle | Creator of Edible Kandy Grillz & The CannaChef Union

Never give up on what makes you happy. EVEN IF IT DOESN'T MAKE YOU MONEY! It's not about the money. It's about overall happiness in your life and your business is supposed to bring you joy no matter how big or small it is. Have fun with it, enjoy it, and the rest will come. Read more>>
Chivaria Cooper | Health and Wellness Coach

To always keep a positive outlook regardless of the situation, continue to stay motivated having a journal or plan, and remain grateful through the process and for all opportunities because you create your reality. Read more>>
Shakera Robinson | Recording Artist

The Most Important Factor Behind My Sucess Would have to be , A Strong Drive and Want For It , Consistancey To Improve and grow , and Confidence , Some people will Doubt You but never doubt yourself . Read more>>
Alexander Baker | Father & Veteran

The most important factor behind my business is family. Without my family I would not have started or kept going! Read more>>
Diana Opara | Hair and MakeUp Artist

I would like to say the most important factor behind my success has been knowing my why. There are times where you are ready to quit, there are times where clients push you to the edge, and there are times where you believe you're not good enough. But knowing my why has made me realize at times where I think such negative thoughts that my why is to spread love and happiness through hair. It does sound pretty cliché but the look on my clients face when they get their first install by me is so satisfying it reminds me why I do this. Read more>>
Kay Smith | Chief Balloon Designer & Artist

I think the most important factor behind my brand is my drive to be successful in what I'm doing. I'm constantly learning and growing. I'm aware there's far more to learn than ill ever understand. I walk around like a human sponge,looking for opportunities to learn and grow. I think it's my constant desire to succeed in what I'm doing. Read more>>
Cherell Taylor | Influencer

The most important factor was accountability because I had to take accept the fact that my brand wasn't going further because of me and no one else. I'm the main factor and if I can't take responsibility and handle thing accordingly then there will be no progress. Read more>>
valentina juncaj | Creative Director & Founder

The most important factor behind the success is two things – the relatability of the brand and its ability to empower women and being the drive to create this brand, regardless of having the resources and fearing what could happen. Drive and courage have a huge impact on all goals, and these are the seeds to any success. Read more>>
Britt Moon | Master Distiller & Owner, Swamp Fox Distilling Co.
The relentless pursuit of quality! Read more>>