Meet Tiffany Yvonne: Event Host & Experience Expert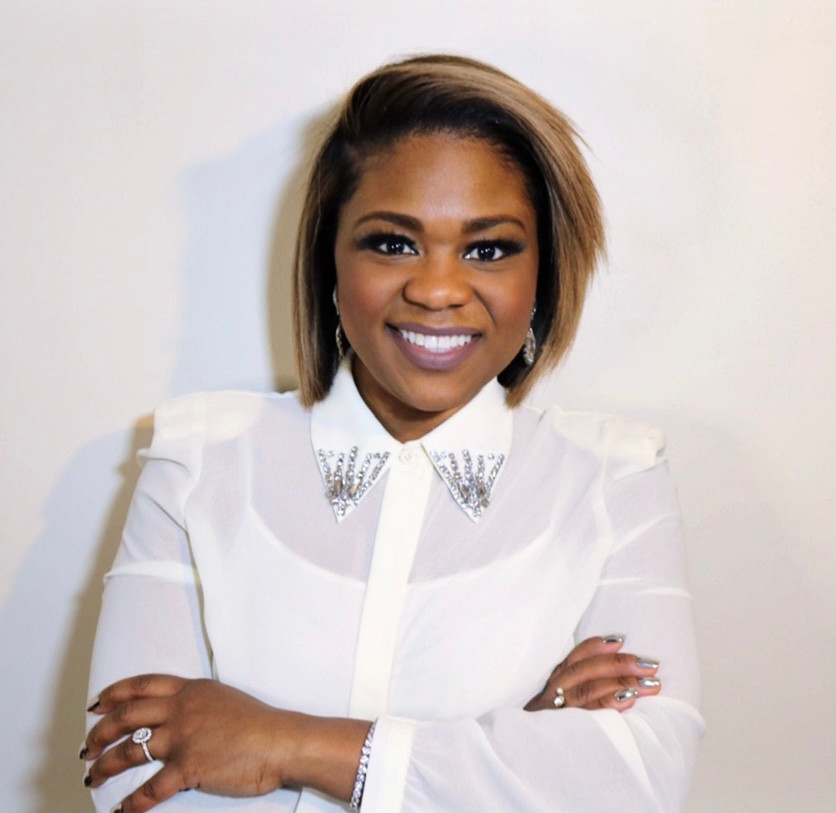 We had the good fortune of connecting with Tiffany Yvonne and we've shared our conversation below.
Hi Tiffany, we'd love to hear more about how you thought about starting your own business?
I was a single, black woman in my thirties who was friends with single, black women who were also in their thirties. To say we had been there and done that with the club scene in our twenties is an understatement. We still wanted to get dressed and enjoy a night out of fun and flirting, but we didn't want the chaotic, crowded, atmosphere that a club scene brings. Networking was not our idea of a fun way to meet new people, either. It became apparent that the options for the young and professional to have sophisticated fun were limited. So when in doubt, I always suggested we enjoy a good meal at a good restaurant. Then, my 32nd birthday came along, which caused for me to reserve a private room in a hot, new restaurant. In previous years, I would schedule dinner dates with different sets of friends, but I decided I would host one dinner under one roof. What I did not expect was for many of my friends to request that they be permitted to bring their plus one. On top of making sure all of my friends who didn't know each other meshed, I then had to worry about how to keep half the table from getting up midway during dinner to watch the game at the bar. After I said a prayer, I planned an evening filled with activities, discussion-starters, and prizes that ended up being a huge hit! Not only did the men not leave the dinner party, but they were as engaged in the festivities as the women! By the end of the night, everyone was urging me to host more dinner parties because this type of grown folk energy was what the 30 and up crowd needed. Soon after, The Dining Clique was born, and we've been saving the day for young professionals one dinner party at a time ever since! That is, until the pandemic hit and the restaurants and events have been forced to close, suffer, or pivot. March of 2020 was so heavy, it began to weigh heavy on my heart to do something to lighten the burden and provide relief we all needed. Spreading laughter and love is medicine for the soul and a night with The Dining Clique that was filled with our normal Good Food, Good Friends, and Good Fun would do just that week after week. We found a way to create a sense of connectedness and community in spite of living in isolation, and the human connection was the healing we all needed. What we began to notice people no longer needed, however, was food. No matter how many times we tried to keep food a focal point by encouraging attendees to support local restaurants by ordering carryout, it didn't seem to matter as much as being able to hang out and have a good time with others. This realization caused me to do a lot of reflection about the direction TDC has taken in these times, which led me to an umbrella name the encompasses all of the types of events we have hosted in-person and virtually, and CLIQUE TOGETHER more than suffices. Whether it is a Dining Clique dinner party, surprise birthday party, an event for couples, women, family, game night, baby or bridal shower, or a team building for corporate, etc. the common denominator is that people still want to get together during these times, and our virtual Clique Togethers are so engaging and fun, those who attend forget they are partying under different roofs.
What should our readers know about your business?
Many events are structured for attendees to be spectators who "sit and get" or passively participate, but our events are experiences with no dull moment in sight! We intentionally focus on a specific theme that drives the content of our itinerary. We execute our plan by facilitating various icebreakers, interactive activities, and discussions that make nonstop conversation mixed with debate, banter, and laughter inevitable. Whether we are hosting one of our staple in-person Dining Clique parties or a virtual Clique Together, the ingredients of our welcoming and engaging atmosphere inspire all who attend to be key contributors in making lasting memories while having the kind of fun that is second to none. Nothing was easy about the formation of The Dining Clique and Clique Together because both were purposed to solve a problem. TDC was founded to totally disrupt the typical nightlife scene by curating an experience that enabled strangers to become friends while breaking bread and participating in an interactive mixture of a game show and talk show where everyone could be the host and the contestant. Clique Together came to solve the problem for everyone affected by the isolation of the pandemic and jaded by Zoom-everything. Although I couldn't highlight food in the same way, I knew I could bring into the essence of what made TDC events so innovative and special to the virtual events platform. By doing so, these Clique Togethers have been therapy for all who attended because I put the same intentionality into curating an experience that makes people feel so connected and engaged, they no longer feel disconnected or isolated. Life as an entrepreneur is full of lessons, but there is one lesson I wish I learned earlier on that is challenging me to shift a mindset that was embedded in me since I began this journey. In most cases, a solopreneur is not sustainable and it should not be the way we structure our business. Sure, many of us may start off that way, but we should also start off planning with the end goal of running our company by working ON, not in, it.. There's a sense of pride being paraded on social media that glorifies being the only one wearing all of the hats, but what happens when you forget to wear one, lose another, or worse, you can't show up at all? Business slows or stops completely. Literally. And the halt happened to me as I was creating a buzz with hosting virtual events. When I was present, posting on social media, I was getting phone calls to host private events. Then, my personal life got so hectic during fourth quarter of 2020, I could barely promote my business and was spread too thin to host events regularly. Had I had a team and systems in place, I wouldn't have had that problem. Now, I'm working on restructuring the business model to build a stronger foundation that will empower me to function as a true CEO. What I want the world to know about me and my brand story is that I am passionate about impacting lives by curating experiences that serves as a constant reminder of how more refreshing, rewarding, healing, and necessary it is to laugh, converse, and feel a sense of connectedness with other people.
If you had a friend visiting you, what are some of the local spots you'd want to take them around to?
My idea of a good time always consists of dining out. There are way too many good eating options to name, so here are a list of what came top of mind when I thought of the following food categories: DETROIT STAPLE Coney Island for breakfast and a coney dog because it's what we do. American or Lafayette are the staples. BRUNCH Dime Store and Hudson Café have mouthwatering options, good customer service, and they're black owned. Café Muse – Haven't had anything there I didn't like. I love the seafood grits when they put enough lobster in them, syrup matters, and I love theirs. And I'm reminded why they're grilled cheese and short rib grilled cheese made Oprah's favorite things list every time I order it. Original House of Pancakes – Not really a brunch spot, but OMG to everything on the menu! If you bff wants the best everything breakfast, then this spot is a must. HAPPY HOUR – Disclaimer: I go more for the food than the drinks, but these spots have good options for both: D'Amato's/Good Night Gracies – I love their martinis, Brussels, meatballs, pizza, and they have daily deals if you want to veer off the Happy Hour menu without breaking the bank. Grand Tavern, Kona Grill, Bar Louie – They are chain restaurants, but they're Happy Hours give so much bang for the buck, I just can't deny them. If there isn't a location in bff's state, we should at least try one. Parc – I thoroughly enjoyed everything I order. Their crab pasta isn't a Happy Hour dish, but OMG is it worth breaking the tradition. STEAKHOUSE & SEAFOOD: I had to clump this into one category because all of these places offer delish steak & seafood options. Eddie V's Prime Seafood– traditional seafood/steakhouse ambiance, but the land and sea options are AMAZING. Prime and Proper – They have the most beautiful ambiance in Detroit, but they can't touch Eddie V's in my opinion. Fleming's – Their pork chop is the best I've had. The Capital Grille – Sometimes I order the lobster mac & cheese as an entrée. It is enough for one person and it's that good. Joe Muer's Seafood – You can get a view of the Detroit river and Windsor, Canada if you are seated by the window. Their cheesy crab potatoes are slamming! AMERICAN Red Coat Tavern or One-Eyed Betty's – Can't go wrong at either place. I'd give her the menu for both and let her make the decision from there. ITALIAN La Dolce Vita – They have a beautiful ambiance for outdoor dining and the food is delish. Desserts are made from scratch, too! Café Cortina feels fancy and that filet mignon lasagna literally makes everything better. Amore de Roma because I can't disregard the oldest Italian restaurant in Detroit. La Noria is a hidden gem with not much ambiance, but the food more than makes up for it. PIZZA – I know it's Italian, but… Pizza Papalis – I'd be remiss if I didn't mention Pizza Papalis because it's Chicago-style deep dish, but better than Chicago's deep dish pizzas I've tried over the years. I've worn the place out in my early dining years, so I rarely go. But it is a must-try. Buddy's Pizza – a Detroit original and my fave. Crispelli's – Good hand-tossed option. Best chocolate chip cookies EVER. Gregg's Pizza – black-owned, been around forever on the west side of Detroit. My go to is the Gregg's Special minus the anchovies. They are very generous with toppings and it's just plain ol', slightly greasy, goodness. If you don't believe me, I don't eat olives or mushrooms in regular life, but I eat them on this pizza, probably because they're smothered in the other toppings but that's besides the point. Lol The only other place that popped in my head is Vicente's. It's Cuban cuisine and I love everything I order. Pre-pandemic, they would host salsa lessons followed by dancing on the weekends, so it got really festive. I'm going to come to an abrupt stop right here because if I don't, there won't be an end in sight.
Who else deserves some credit and recognition?
God, of course: I never had plans to start a blog or supper club, so this HAD to be a God-idea. I have a healthy network of friends who have been a great support system. Whether it's being a thought partner to sort out an idea, purchasing tickets to my events, promoting them, hiring me and referring me to others to host private events, I have some awesomely supportive people in my corner. Aisha, Cassie, Reha, and Wendie: God used an intimate group of my sisterfriends to plant the seed to become an entrepreneur. Because I was always their "go to" for all things fine dining and I always could email, text, or tell a good story, they encouraged me to start a food blog to build awareness before I started the supper club. Once the supper club started, they suggested that I add an element for people to invite others, especially men, to the "table" to keep the experience fresh. Aisha: She deserves a special separate shout out because she volunteered to be my photographer for all of my blog shoots. And when I launched The Dining Clique, she gave me miscellaneous equipment and supplies, helped with setting up and/or breaking down events, and she insisted on shooting every event until I could afford to hire a professional photographer. My mom, Carol, and sister, Tanisha "Nisha": They both donated $1000 into my business to help me get started. They also sowed the labor of love into both the blog and business. If Aisha was there to shoot, Nisha was there to help direct. When I needed impromptu photos or videos shot at 2a in the morning for a post, Nisha would grab my little digital camera like a pro. They both helped pack and unpack bins, run last minute errands, pick up favors and prizes, you name it! The labor of love was REAL! Kira & Crystal: By my third event, these two called me and insisted that I was doing the most during my events and needed to accept their help. From that point, Crystal, owner of Crystal Clear Design Firm took over my branding and would assist with events when needed. Kira began managing TDC's social media and worked alongside with Nisha to help lead in the setup and breakdown of events as well as assisting with anything dealing with technology, so I could be fully present while hosting. My fiancé, Ramón: Before The Dining Clique was official, Ramon and I were just friends, but I knew he liked me. He attended my very first event as and stayed behind with some of the men to pack equipment into my truck and he has been down for the cause ever since. In addition to being the muscle in the setup and breakdown of events, he became one of TDC's biggest promoters, stalking his frat brothers, friends, and whoever would listen about the good news of The Dining Clique. And he had the nerve to get annoyed with people who did not attend my events. LOL! He was also the "fill in the blank" man. When multiple things hit the fan and we needed an extra hand, Ramón was there. He walked women to their cars after events, helped with setup, breakdown, brainstorming ides, running miscellaneous errands, you name it! Since he's progressed from my friend to my fiancé, he is constantly in my ear. He sees a greatness in me and reminds me of my why and tells me that "I" am the secret sauce to my business' success whenever I get discouraged, distracted, or my vision gets blurry. As for Good Reads: Start With Why by Simon Sinek The Power of Broke by Daymond John Profit First by Mike Michalowicz The E-Myth Revisited by Michael E. Gerber Think and Grow Rich by Napoleon Hill
Website: www.letscliquetogether.com
Instagram: @thedingingclique or @cliquetogether
Linkedin: Clique Together (coming soon)
Twitter: n/a
Facebook: The Dining Clique (soon to be Clique Together)
Yelp: n/a
Youtube: The Dining Clique (soon to be Clique Together)
Other: NOTE: The Dining Clique isn't going anywhere, but all handles will switch to Clique Together soon; TDC events will be housed under this umbrella.
Image Credits
n/
Nominate Someone:
 ShoutoutAtlana is built on recommendations and shoutouts from the community; it's how we uncover hidden gems, so if you or someone you know deserves recognition please let us know 
here.