Meet Sukie Jefferson: CEO & Artisan Candlemaker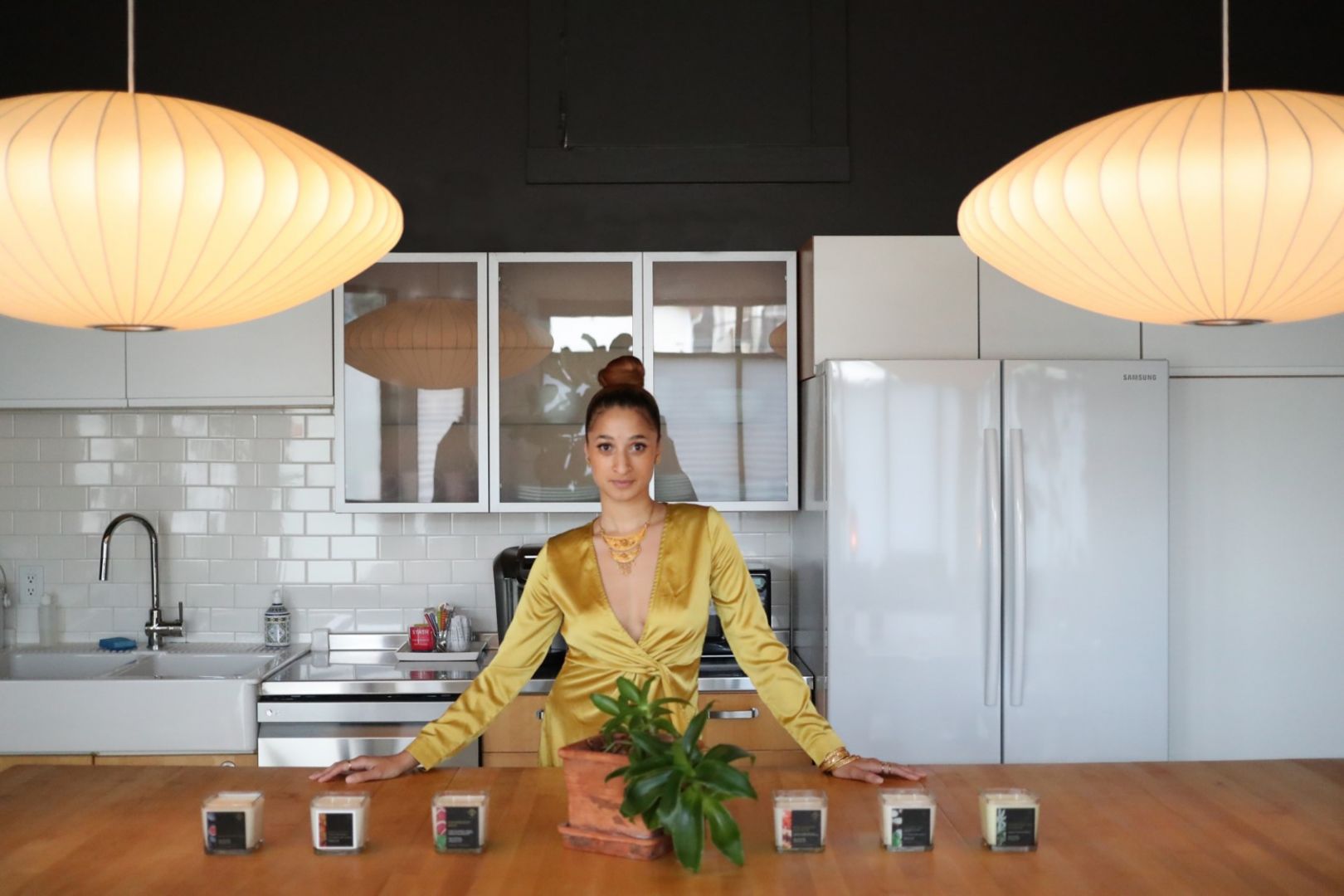 We had the good fortune of connecting with Sukie Jefferson and we've shared our conversation below.
Hi Sukie, what is the most important factor behind your success?
Those who have followed my journey and have become dedicated, loyal shoppers year after year remind me that my product is great. It would be challenging to succeed with a mediocre product. What you provide to customers has to be great. Over the years, tweaking my formula and playing with the ingredients has made what I have come to believe to be a memorable candle. My brand, product and business is lightyears ahead of where it was just last year, so my evolution and ability to adapt has been a significant component of my early success. There is also something to be said for the sentimental component. People feel good knowing not only that they are supporting a local artisan, but that something was handcrafted by an emerging black owned business. Small batch, hand-poured items will always stand out as unique from what is mass produced. Even down to the intention that took place when the candle was created. Whether I'm dancing, singing or listening to music while I'm making candles, I like to think that all of that energy is felt and infused in to the candles. I make each of my candles, and I am unique. My brand and business will therefore always have a special touch that cannot otherwise be replicated. It's as if the love that I pour in to my candles seems to find its way in to the homes of those who keep them close. I love what I do and I believe it shows. That for me is the embodiment of success.
Alright, so let's move onto what keeps you busy professionally?
While I certainly regard my candle creations as art, the bulk of my creativity lies in the brand and story that is the foundation of my work. It took me several years to fully manifest in to the world that which was merely a vision in my mind. It was a combination of feelings, goals and a level of consciousness I wanted to convey. A vibrational frequency that I could feel for many years within myself and that I knew would resonate when shared with the world. The brand is reminiscent of a unique and soft feminine flair. The embodiment of an exotic woman, who relishes in spiritual ecstasies and the deepest parts of her sensuality. She is connected to nature and that which is simple and slow in life. In many ways, the brand is inspiration, perhaps a visual blueprint, as I continue to refine who I become in life. Owning my own business, having freedom and dominion over my routine and schedule, making things creatively with my hands, these are all aspects of liberation that were critical to the evolution of my life journey. The greatest "challenge" i seem to face recently is how fast the company continues to grow, right before my eyes. I am consistently ushered in to my next stage of growth, oftentimes before I even thought I was ready. It's as if it has already been decided, in some universal contract with destiny, that my work will be a success. I am grateful for these "nudges" and often glance down at my candles and laugh at how far we've come from my humble beginnings in my kitchen. And yet, what has also become abundantly clear, is the ways in which this is merely the beginning of all the great places we will go.
Any great local spots you'd like to shoutout?
Piedmont park will always have a special place in my heart. My ideal day would be a few hours in the park, then heading over to Little 5 Pts to support some of my favorite small, local businesses. Envy used to be my favorite. In the evening, if the stars align on right weekend, we'd step in to one of Jason Orr's legendary FunkJazz Kafé festivals.
Who else deserves some credit and recognition?
I really have to pause and reflect on how amazing my girls are. I'm so grateful for this solid network of powerhouse women who hold me up. My girls cheer me on for the smallest things. Changing a banner image on my website. Designing a new flyer. Getting out deliveries ahead of time or landing a new wholesale contract. Every step of this journey, my girls have been there. Troubleshooting my obstacles and celebrating even the smallest of wins. They pull all nighters with me to label hundreds of candles for weddings. They make runs to the post office and grab supplies on days I wish there were 2 of me. They brag about my candles as if they were the miracle cure. Soothe me on my tough days and flood my consciousness with visions of success and limitless potential. They have seen my journey and never hesitate to remind me of my growth. My girls are there. Right there, in the pocket. They expand my dreams with the conviction of their words. And say it all with so much ease, as if it is already done. Sheeba Ema Nuru, Tiffany Blakemore, Allison Shaw, Katherine Shillow, Thais Gray, Iyana Davis, Nadirah Ali, Chelsea Randall, Michelle Dalrymple & Stephanie Gorman. I'm eternally grateful for these women who continue to dream bigger for me than the wildest of any of my imaginations.
Website: https://sukiescandleco.com/
Instagram: @sukiescandleco
Facebook: https://www.facebook.com/SukiesCandleCo/
Image Credits
@notoriousbent @melisoto