Meet Rodrick Dorsey | Artist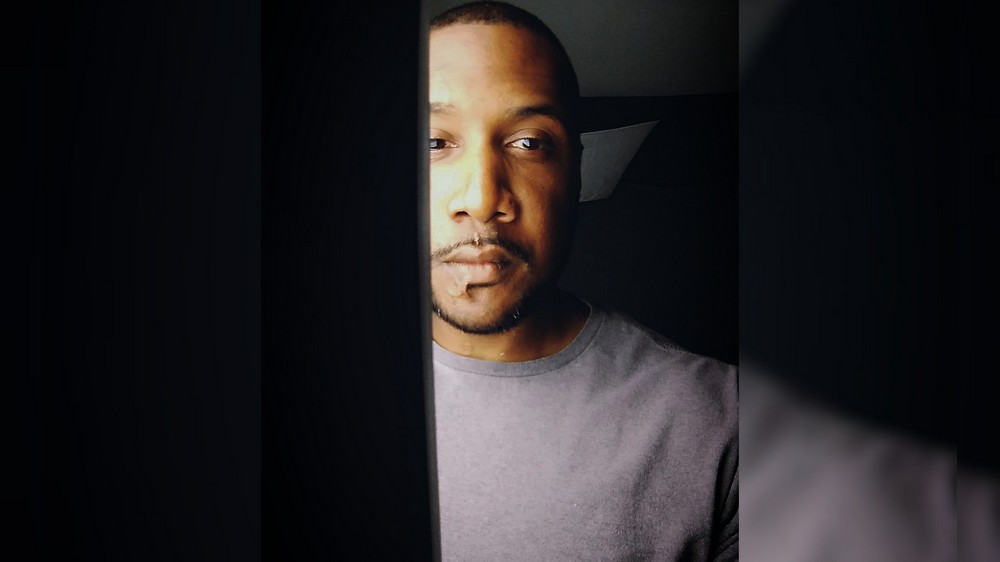 We had the good fortune of connecting with Rodrick Dorsey and we've shared our conversation below.
Hi Rodrick, do you have some perspective or insight you can share with us on the question of when someone should give up versus when they should keep going?
In my opinion, I believe the deciding factor in knowing whether to keep going or change direction is: Do you still have the same passion, love, and desire for your craft…even if you won't get paid for it. Now, don't get me wrong, checks are always nice, but before the money and politics got involved you just loved the art, the process of creating, and the feeling your purpose gave you. So if the passion, love, and desire for what you do is no longer there maybe it's time to figure out what your next chapter will be.
Can you open up a bit about your work and career? We're big fans and we'd love for our community to learn more about your work.
When it currently comes to Art and Creativity my passion, love, and desire goes into Acting and DJ'ing. I have been acting for 11 almost 12 years now. I started acting in church plays…we used to do a churchy version of Saturday Night Live. We would reenact and embellish events that would take place in the church, from somebody praying to long to whoever would be falling sleep and drooling while the Pastor was preaching lol (Good times).
My next love in the arts is DJ'ing. I go by the name DJ Dash V and I have been DJ'ing for almost 2 years now, so I'm fairly new to the world of DJ'ing but I have always been the guy over the music selections at the homies house parties/functions. I've just always loved music and there's literally not a day that those by that I'm not listening to music…as to why I love curating songs via DJ'ing. Music is the heartbeat & soundtrack to my life!
As an Actor, the journey has had its share of ups and downs, highs and lows, tests and trials, etc. Yet, I wouldn't change it. As I stated early I got my start for acting in church, but my passion for it really took off when I took an elective course at  Jacksonville State University.
The course was Acting 241 and my Professor's name was Susan C. McClain. I truly enjoyed her passion, how she taught with desire, love, and reverence for the art! Now, I have always enjoyed watching movies, but after taking that course I began to belive that I could one day be in films…Fast Forward today and I can say that I have accomplished that belief; acting in various plays to films now on YouTube, Amazon Prime (Serving For Justice), etc.
In addition, this journey has not been an easy one by far. The life of a creative/entrepreneur comes with tons of dreams and aspirations as well as tons of worry, tested faith in your ability, regular life struggles, and learning how to overcome all those no's of rejection from not booking projects. However, growth comes and you understand that you can't always take those no's personally because it's all apart of the process (the same as life).
Moreover, some of biggest lessons I have learned on this journey is to give yourself GRACE, never stop learning, be humble, & grateful for every opportunity. Equally, understanding that every opportunity isn't necessarily the best or right opportunity. Learning that No's will redirect you to that Yes, eventually. Meanwhile, continue to stay focused on the goal (tunnel vision) and consistent in your work ethic. Make sure that you work hard and smart. Your only competition is besting yourself. Most importantly, celebrate the little victories as well as the big ones!
Overall, my desire is simply to leave the world in a better place before I entered it. I believe it's my God-given assignment to do so through various forms of the Arts that makes people feel, think, and grow into their highest selves!
As I was pondering on the question "What sets you apart from others?"
I think about my life being taking away from me at the age of 11 and God giving it back via a car accident I was involved in. The fact that God gave me my life back was him saying "You We're Chosen To Do Great Things On My Behalf." As a result, I believe when my life is said and done I will touch the world through all the various platforms God has given me…Acting, DJing, and many other future endeavors he will lead me to accomplish that will touch the lives of many. Plus, I meeaaannnn in a world filled with billions of people there is only one person that can do it like Rodrick Adairus Dorsey does it and that person is…Rodrick Adairus Dorsey.
If you had a friend visiting you, what are some of the local spots you'd want to take them around to?
Sunday-Chicago Pizza & The Patio Atl Cigar Lounge since the NFL Season about to pop of (Shout to them Atlanta Falcons)
Monday- Hit the Atlanta Beltline, Ponce Markert/RoofTop and bars along the belt line.
Tuesday – Atlanta Hawks game gotta rep the squad and see Ice Trae hand out 30 piece Hot Lemon Pepper Sprinkles and Fries with that Peach Drink if you will. Shout out to American Deli….IYKYK lol
Wednesday- Hit up the land landmarks The MLK Center, Olympic Cenntinal Park, National Center For Civil And Human Rights, Georgia Aquarium, Stone Mtn
Thursday – Whiskey Mistress
Friday – The Monticello Atl
Saturday- One of many house parties/ kickbacks my brothers put on
Who else deserves some credit and recognition?
"God, Jesus, Family, & Friends. If you know me this is what I stand on. I wouldn't be here or able to do anything without God #JesusLead. Likewise, my family & friends are cornerstones, gatekeepers, mentors, peers that constantly keep me grounded, will check me when I'm tripping, or if im not tap into the right things. So I salute and send love to them because I wouldn't be the person and the man I've become today without them!"
Instagram: @dashvisionaire
Facebook: facebook.com/rodrick.a.dorsey/
Youtube: https://youtube.com/channel/UCILgWIdVHoQctqWEmzDeyqw
Other: https://soundcloud.com/rodrick-adairus-dorsey facebook.com/DJDashV
Nominate Someone:
 ShoutoutAtlanta is built on recommendations and shoutouts from the community; it's how we uncover hidden gems, so if you or someone you know deserves recognition please let us know 
here.