Meet Riane N. Sharp: Chief Inspirer at RianeInspires & Attorney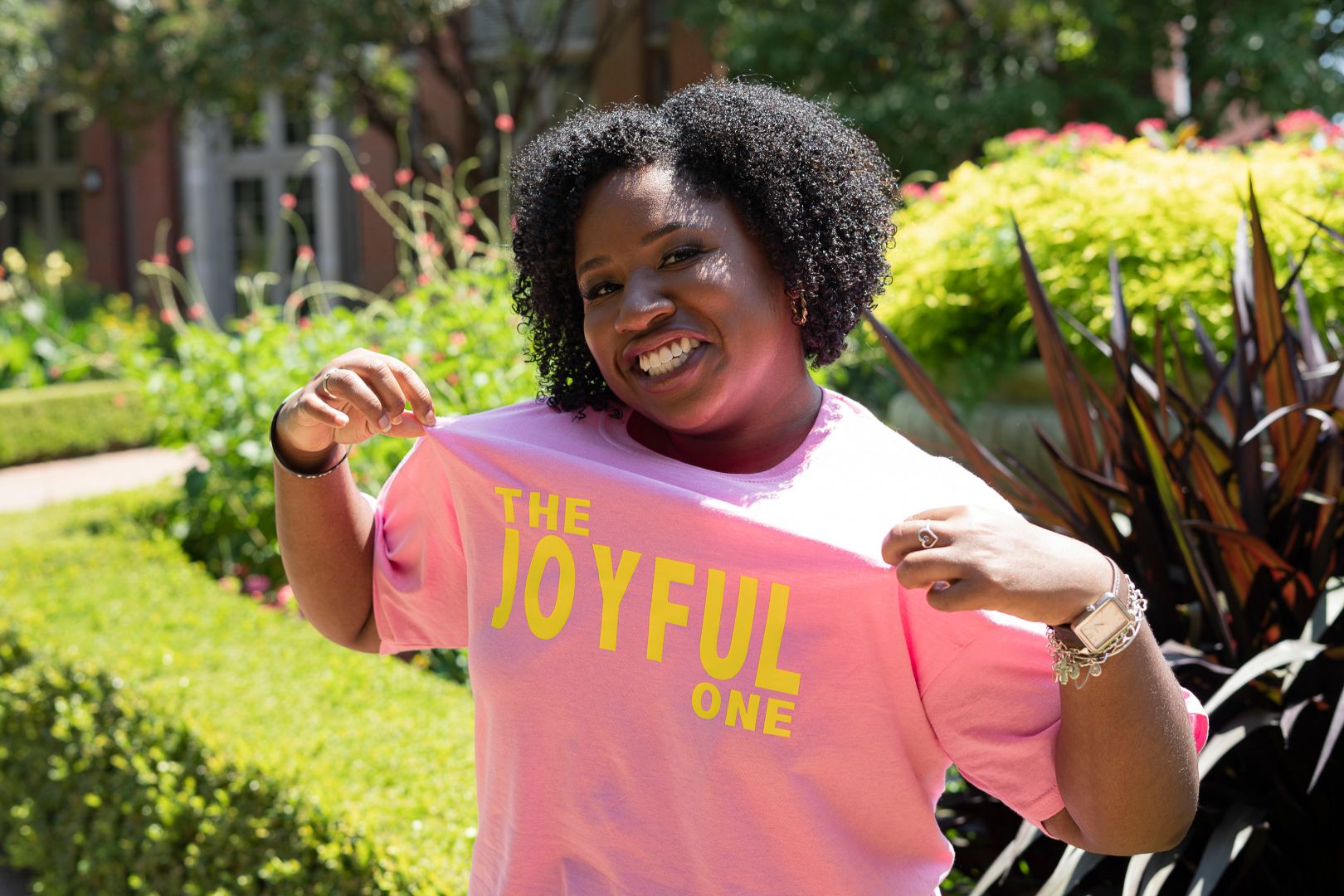 We had the good fortune of connecting with Riane N. Sharp and we've shared our conversation below.
Hi Riane, do you have some perspective or insight you can share with us on the question of when someone should give up versus when they should keep going?
What a question, a variation of one I've definitely pondered before. There is power in both decisions. Giving up is not a sign of weakness as it might sound. Instead lets reframe giving up as "pivoting" or "changing direction." We will encounter many experiences and embark on many endeavors for reasons and seasons, not everything we will do is meant to last a lifetime. Understanding and embracing that is part of the secret sauce. While we may learn lessons, gain insight, and prepare for the next experience, we often cannot get to the next level if we are afraid to let go of where we currently are. Similarly, someone who keeps going when they should pivot or change direction could simply be wasting valuable time trying to do something that was not meant for them to do, or rather not meant for them to do forever. So how do you know when to pivot or persevere? You have to be honest about why you are inclined to do either, because there are good and bad reasons for both. Reasons to persevere (bad excuses for changing course): (1) it's hard, (2) you're scared, (3) you're not making progress like you thought you would, (4) every one does not understand your vision, (5) friends and family don't support as you expected them to. My mom always says "things worth having don't come easy," so if it's hard that could mean you're on the right track. You're scared? That's ok, do it afraid! The fear may be an indication you are outside of your comfort zone, which could mean some great things are getting ready to happen. Not enough progress for you? I know social media would have us to believe that the really successful entrepreneurs just had an idea that everyone bought into immediately and then it was a hit, that's not the case. Like an iceberg, there is so much work that goes on underneath the surface that we cannot see. Keep working for that progress and celebrate each and every bit of it. No one understands your vision? It's YOUR vision, YOUR purpose, the call on YOUR life. It does not have to be validated by likes, follows or purchases, if this is what you're supposed to be doing, you should do it even if no one gets the vision, but you. The same argument goes for family and friends support while we would love to have it, not having it shouldn't stop the show. If any of these are the reasons, you want to change direction, you probably should stay the course, at least a little while longer. Reasons to pivot: (1) your heart is not in the work, or (2) you think you accomplished and learned all that you were supposed to from this experience/endeavor and in order to level up you have to move forward. I'm sure there are several other reasons to pivot, but I think the theme of the reasons would likely be intrinsically motivated. This is your life, and you have to live it the best way you see fit. Only you know what decision will be right for you.
Alright, so for those in our community who might not be familiar with your business, can you tell us more?
RianeInspires helps people amplify their joy by sharing and spreading messages of joy, encouragement and confidence. It is designed to empower women to have confidence in what God can do through them, eliminate fear and remind them that they are already victorious. My goal is to inspire women to live joy-filled lives no matter the circumstances. I believe there is a difference between joy and happiness, the latter being based on external circumstances. Joy is a benefit of faith in Jesus and it persists in all situations. We all need encouragement to help achieve our goals, and fulfill our purpose. I hope RianeInspires is that encouragement that we all need and constantly pushes others to be a better version of themselves. Right now my primary means of amplifying joy is through Instagram (@rianeinspires), my website (rianeinspires.com) and monthly newsletters. I recently released my first products and am working on more to serve as wonderful reminders and power tools in amplifying joy. I am most proud of the fact that RianeInspires reflects me authentically. I'm a naturally upbeat person, and my primary love language is words of affirmation. RianeInspires developed out of my own need for inspiration while working in a toxic work environment and it continues because other people need and like inspiration too. I started by sharing key points or messages that motivated me from gospel songs and sermons I enjoyed on Instagram and soon realized that in addition to getting a lot of feedback that what I was posting was helping others, my personal instagram page was overtaken by inspirational content. With the encouragement of an old friend, I decided to do something more official to help others.
Has it been easy? What lessons have you learned?
No. I am still in the process of transforming RianeInspires from a passion project to a profitable business. Initially, I had a lot of ideas on how to add values to others, but no idea of how to execute them, so I just kept doing the same thing I did when I started. I'm still learning how to define, develop, package and promote my ideas, but instead of trying to figure it all out in advance, I'm taking the approach of figuring it out as I go. That is one lesson I've learned along the way, "you don't have to see the whole staircase to take the first step," so take the first step and then the second and then the third. And rest. There are so many forms of rest (e.g. mental, physical, spiritual, emotional, creative, etc.) and it's important to get the rest you need, whenever you need it. I've also learned not to diminish my success or progress with ideas of what I should/could be doing. It's important to appreciate and celebrate your accomplishments now, in addition to making plans to do more. RianeInspires is just getting started, there's so much more on the horizon. I'm honored to be a vessel to spread God's love and joy.
If you had a friend visiting you, what are some of the local spots you'd want to take them around to?
Honestly, I learned the last time I had a friend come visit to ask them what they want to do and make decisions together instead of planning a whole itinerary for them beforehand. I planned all this stuff to do and she had her own plans. So, it would definitely be a collaborative process, lol. But I enjoy eating (lol), so Ponce City Market, Buteco, Tabla, Pure Taqueria, Top Spice, and Sho Spicy, would be some things I recommend, but hey I'll be a good host and do my best to show my bestie all of Atlanta she wants to see.
Who else deserves some credit and recognition?
Of course God, He's the one who gave me the vision for RianeInspires and the motivation to continue in this unchartered territory. Next, my parents because they raised me to be the audacious woman that I am. Then there's supporters who let me know at just the right times that RianeInspires is something special, whether it be by purchasing a product, responding to a newsletter or dropping a comment under an IG post, it always feels really great to get positive feedback and support. Two people that come to mind off the top of my head are Cameia and Leah. Cameia, an amazing graphic designer who designed my logo and recommended me for this Shoutout series, also taught me how to make my Instagram page more aesthetically pleasing, a lesson I am forever grateful for. My linesister, Leah, a creative and entrepreneur herself, recently gave me encouragement to and serves as a sounding board for bringing to market other products I have dreamed of for a while, but hadn't taken significant steps to execute. There are other people whose support I couldn't do without, but at the risk of missing one, I will leave it there.
Website: https://www.rianeinspires.com
Instagram: @rianeinspires
Linkedin: https://www.linkedin.com/in/riane-n-sharp-7b6a5353/
Image Credits
Dymika Harte, Rhoda Sharp, Sewit Amba
Nominate Someone:
 ShoutoutAtlana is built on recommendations and shoutouts from the community; it's how we uncover hidden gems, so if you or someone you know deserves recognition please let us know 
here.