Meet Mykeisha Ross | Candidate for Mayor/ Thought Leader/ Generational Curse Breaker Coach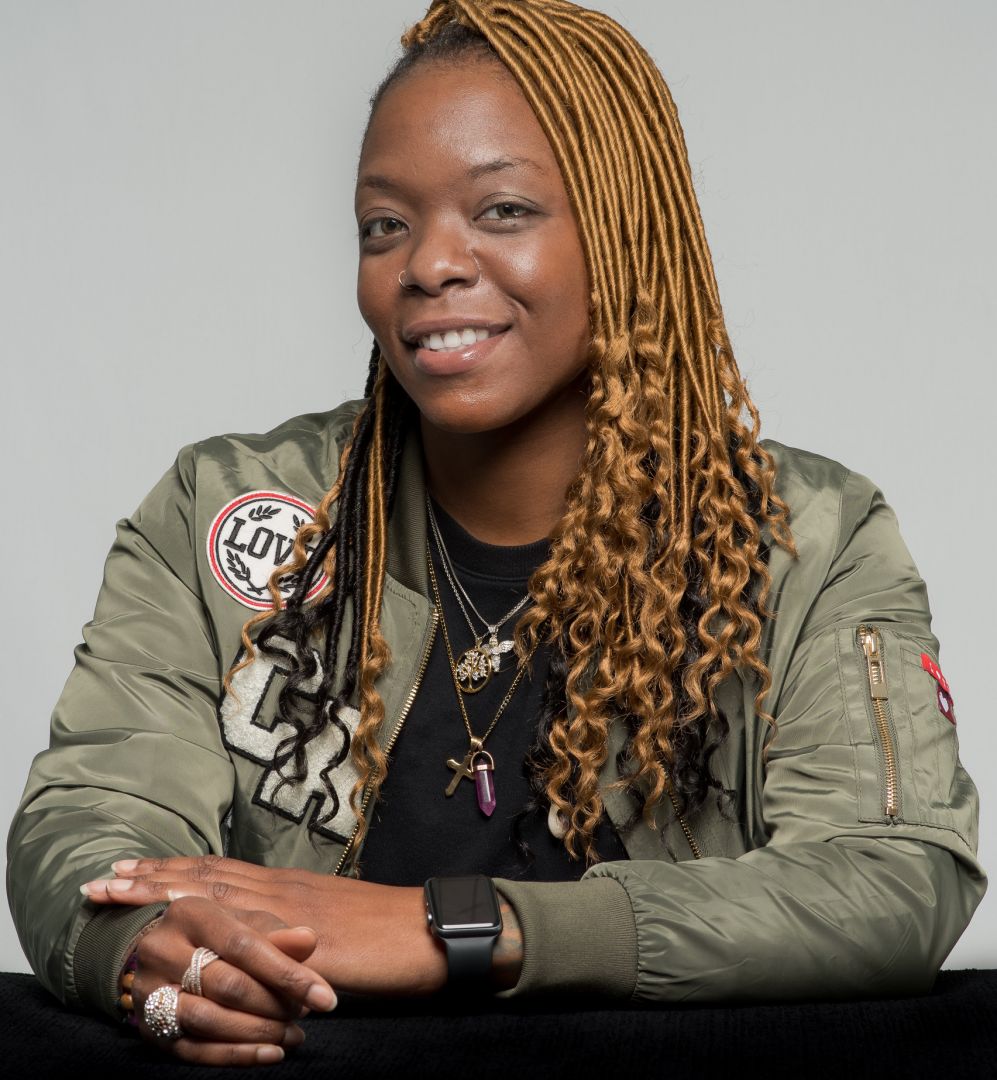 We had the good fortune of connecting with Mykeisha Ross and we've shared our conversation below.
Hi Mykeisha, what do you attribute your success to?
I am Mykeisha Ross, a fearless, relentless, African American Queen. I am a gift, on a mission to help the world overcome the fear of breaking generational curses, barriers and cycles. The success behind my Brand, Mykeisha Ross and Company, LLC. I was once homeless, wrongfully incarcerated, impoverished, abused, betrayed, and I still get rejected. However, I had to become someone else, in order to become successful. I came from nothing/failure and now I can say I am Enough. I am a fighter, and survivor of life. Success, can be defined in many different ways. Everyone success does not look the same. You have to defined your definition of success. Set a goal and a vision, As you plan your life, make sure to have discipline and be relentless. People will try to bend you, just make sure they don't break you. My brand identifies with being a risk taker. January 1st,2022, out of obedience, and stepping out on Faith. God gave me an assignment. To run for Athens Clarke County Mayor. To establish a betterment, and be the voice for the community. When you are a thought leader and a visionary. Everyone is not going to understand, your purpose. My goal is to continue Coaching people around the world, that all things are possible. Always remember that the light will always out shine the darkness.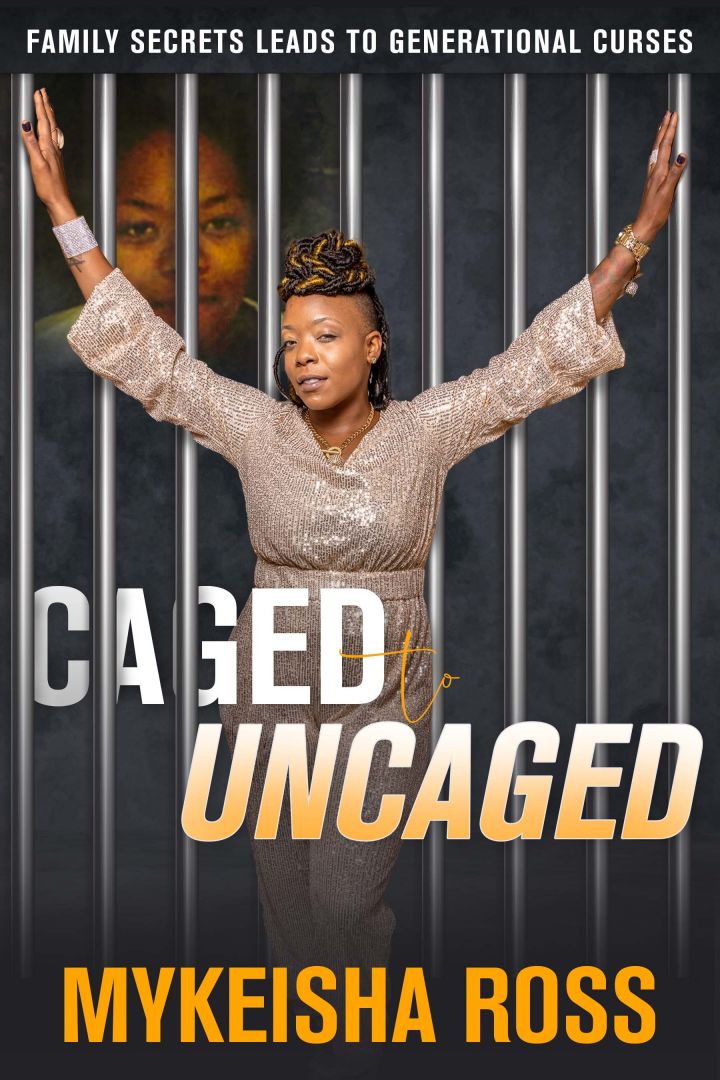 Alright, so let's move onto what keeps you busy professionally?
Athens, Georgia. – Activist, Influencer, Consultant, Entrepreneur, Mother and Founder of Youthislife.org, Mykeisha Ross recently released a new book for people who are imprisoned, impoverished, and broken. Trying to break the generational curses that have been assigned to them.
The Unjust System:
Created By: Mykeisha Ross
Life for me hasn't been know crystal stair.
Intersecting world's and bias. We have to fight back against the system that's against us as people. The message has to go global not just local .With society going into resection, with labor shortage and culture division, inter-conflict in politics.
I as well as many children across this world that don't have the privilege because of the color of our skin. We have watched for many years, our parents being overworked, overwhelmed, doing 16-18 hour shifts. Just to be taxed by uncle Sam. Our ancestors were brutally beaten and brought to their knees because of laws created by the privileged man. My upbringing was an everyday war/prison. Growing up FEAR was set into us as African American people at a young page. I concern myself a warrior, nothing really scares me. I've fought my way to the top. I had to put my game face on, as I fought daily, to defeat my abusers.
I used to blame my teachers, coaches, pastors, and so-called friends. Who couldn't see my internal bleeding, the screams and crying I held inside. When I decided to write/publish my book and give them a free copy. Several of my mentors apologized for not knowing or being able to assist me. I needed and wanted more so I had to find a role model. I've learned without a role model. I would continue to self-sabotage myself. I would continue to doubt myself. Just like so many African American people in this world. Most of the time we listen to those voices in our heads that tell us that we are not enough. Not only that you have family who doubt you, and your ability to do and be great.
I had to become someone else. My own superhero. I had to learn to love myself. I became a social worker, a basketball coach, my own mentor/role model. Because I never could find a real trustworthy role model. God began to teach me that my gifts shall make room for me.
When becoming someone else, it's like you're a crap in a bucket. People will start trying to pull me down. I was tired, and I received my last beating at the age of 22 after being thrown into this unjust system. I was wrongfully incarcerated. Because I was the unicorn and black sheep that society calls it. Because I am a visionary and started to become the unthinkable. I was tired of not being celebrated after all I have survived. For years I was jealous of my friends, thinking that they had it all. Because I was missing family and the one thing I continued to search for was Love. Once I learned the key to success is loving yourself first.
My entire life I have experienced a lot of hurt and betrayal. But I have learned that life wants to be a crystal stair. The best way to shut your haters up is to continue to go hard and do the work. After all the fighting, my body shut down, and I ended up in the hospital with a blood clot, high striking anxiety, hypertension, after being baptized. I had lost everything and thought life was over.
Now I'm expecting my story to change," Failure to Success, "is the new head line. I want continue to be caged by the system. People get tired of feeling like their in a closed tunnel where there is no end. Grief can be the only pain sometimes that has no medicine. We just have to be taught how to walk though it and not get sucked into grief. Walk by Faith and not by sight is all we can do.
The Judges and this system will never understand what it is like living in the Hood. What it's like to be told you're an at-risk child, when you didn't ask to be brought into the world or the families , which are the cards you're dealt. We are not taught how to have self-discipline, honor ourselves, or honor our parents. If you don't have anyone to look up too. People aren't taught how to deal with emotional behaviors, or how to manage your emotions. They learn how to bury emotions instead. Its not always the people in the environment. It's the lack thereof, lack of resources, lack of a 2 parent household, lack of funds, lack of food, then when you step outside you possibly will see someone get shot or hear shots. Us African American people have always had this place, where we feel out of place or not good enough.
Instead of just riding through neighborhoods, or continuing the prison pipeline. Stop and understand, when a child walks outside their homes. Image what the see. Picture yourself inside of poverty, hopeless, seeing people doing whatever it is they have to do to survive. Your not given a blueprint, your not safe. So you have to survive. You have no clue what success look like besides the television. All around you is a reminder of enslavement, how to be a worker ,how to be a blue collar. Until you understand nobodies coming to save you. The schools aren't allowing people to come to the school and provide the students with the blueprint. People are no longer encouraging the students, they don't believe the students, so how do they escape?
What can lead us to success? Is discipline by becoming someone else. What inspired me was seeing the sacrifice that my mom made for me and my siblings, always making sure we had enough. Not having a dad is the average percentage of a African American child. So I wasn't to worried about that part. I never wanted my mom to see me go to jail. So I used my environment as fuel to get out. With no money. I had to shift my mentality. What keeps me going. I started mentoring youth that were at risk of falling into the system. Realizing our Ancestor lived from a different cloth . I was trying to find my way out. Most kids way out is the idea of going PRO, but it does always work that way. Because even after committing myself to basketball I wasn't able to make it, I tore my ACL my senior year in high school.
Learning every level of life is a chance to do something better. Dig your way out of adversity. It's your birth right. When you make it up in your mind. Don't let nobody turn you away from your success. To be where I am today. Breaking the cycles, I come from a long line of generational curses of abuse. It's hard to become what you don't see around you. It's easy to turn to the streets when you don't have a role model. My passport to my life was basketball. From 5th grade to high school I was always told I would end up in jail, pimped out or dead.
Remember the pain you're not willing to transform into success, will transmit into pain through anger. I used to put a mask on everyday, ,as if I wasn't hurting. But now its time. It's time to help others escape this unjust system. That's why I decided to be the change, and run for Mayor. Experiences will always triumph politics.
Let's say your best friend was visiting the area and you wanted to show them the best time ever. Where would you take them? Give us a little itinerary – say it was a week long trip, where would you eat, drink, visit, hang out, etc.
In the city of Athens, GA? Honestly for Black/African American people. There is no where! Most of my friends who travel to Athens, GA. Because Downtown is so discriminative we always go to Atlanta, GA. There is no place here that you really feel welcome even as a local resident. If your not a UGA student, its not much you can do.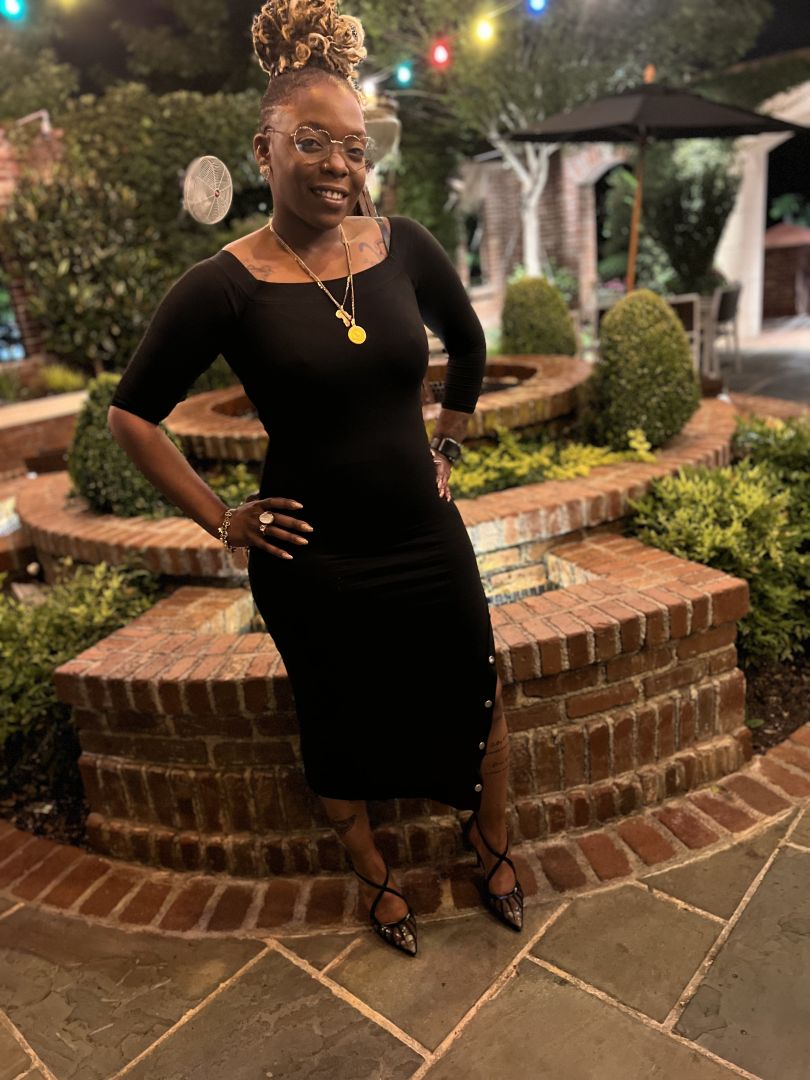 Shoutout is all about shouting out others who you feel deserve additional recognition and exposure. Who would you like to shoutout?
I want to shout-out my Mentor and Coach Marc Coley, Founder of TMCBA. Morning Acceleration Business Coach. I honestly don't know where I would be without this community. Coach Marc, is the real definition, of church, school, teacher, and role model. He meets everyone where they are in their life journey. The TMCBA community is my family. I look forward to every minute and second. I am Grateful that God connected me to my Family, Coach Marc Coley and TMCBA.
Website: youthislife.org
Instagram: Mykeisha Ross
Linkedin: Mykeisha Ross
Twitter: Mykeisha Ross
Facebook: Mykeisha Ross
Youtube: Mykeisha Ross
Other: Book: " Family Secrets Lead To Generational Curses-Caged to Uncaged" by: Mykeisha Ross
Image Credits
Deshon Gales Kewon Brown
Nominate Someone:
 ShoutoutAtlanta is built on recommendations and shoutouts from the community; it's how we uncover hidden gems, so if you or someone you know deserves recognition please let us know 
here.