Meet Michele Reed: Photographer, Product Developer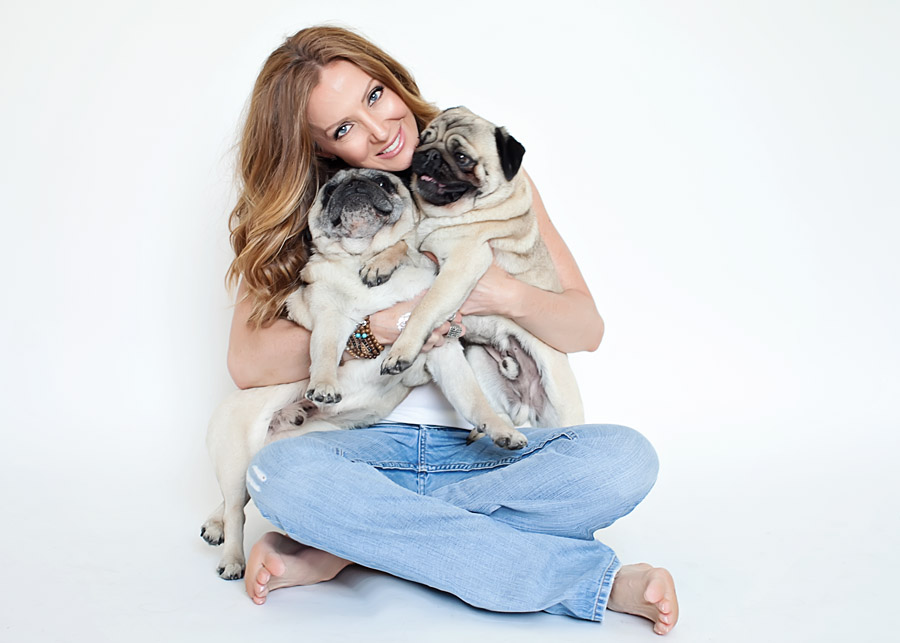 We had the good fortune of connecting with Michele Reed and we've shared our conversation below.
Hi Michele, how have you been keeping yourself busy during quarantine?
I love this question because its not one I've ever had to answer before! Quarantine has been a blessing in disguise for me in some ways. Its given me forced downtime and more time to think.   Its encouraged me to get more creative, and forced me into smarter habits. In the early phases. I was fixated on cleaning and purging, home improvements, etc….completing small projects  that have built up over the years, cleaning up computer files, and giving my online business presence more attention.  Home schooling of course definitely took a good chunk out of my day. But that extra time with your kids is something you can never get back, so cherish it.  I also did fall into a rut of netflixing, over indulging on food, getting lazy and just feeling sorry for myself.  I had to mentally dig myself out of that as it was beginning to take a toll on me both mentally and physically. Our fast paced lifestyles tend to lead to neglecting relationships. Spending more quality time with the ones I love and nourishing these relationships has been one of the biggest blessings to come out of this for me.  This was of course, mainly just phone and video zoom time.  I've grown closer to the people I care about.  We get so busy in our daily lives we just don't find time to reach out to the ones we love other than a quick text. This has given me that opportunity to reconnect and it has been amazing.  I've also been able to virtually "meet" new people on a fluke, as many of us have seemingly been more apt to initiate and generate conversations on social media. etc out of the time we have been given.  Humans thrive and survive on social interaction.  I know I do; I'm a very social person.  I'm also very physical, so human touch is very important to me. This has been the hardest…lacking that.  Depriving yourself of social connections leaves you feeling very lonely.  I've really tried to keep this a priority and seek out social connections. The removal of things that would normally lift my mood – like human touch, going to the gym, going out to eat,  live music, festivals, being around friends,and the simple act of hugging someone was starting to really have a negative impact on my psyche.  It has forced me to find ways to replace those things with other mood enhancers that were within the guidelines.  As a society, we've gone from feeling so busy, too busy, to bouts of boredom.  I just had to discover how to react to boring situations.  I am not someone that can sit and watch the tube all day, it makes me crazy. I need to be doing something.  Moving my body or learning something new. My goal is to come out of this quarantine a better version of myself.  Been reading plenty of self help books too!  I've been gifted several books from friends during these last few months…I'm currently reading "The Autobiography of a Yogi" and "The Magic". We've all had to commit to a drastically new way of life literally overnight. About mid-way into quarantine I made the decision to really start focusing more on me.  When you focus on everyone else and their needs first nearly your whole adult life, this is something that almost becomes foreign, especially when you are a Mom.  I've been going through major life changes this past year and down the darkest road I've ever experienced in life and this lockdown has given me that time to really reflect on who I am/who I want to be/how I can be the best version of myself and what direction I want to head in personally, spiritually and with my business. The toughest lesson I am trying to teach myself is how to forgive those who have caused me pain…regardless of their actions, even when it feels impossible, and even if that forgiveness is not deserved. Once I understood it is a personal benefit, something we do for ourselves, I've been getting better at getting to that place. Living in a state of resolution and peace is far better than living in a state of resentment. I've taken more time to meditate, more time for self reflection and I've just become more aware of myself in general.  I've had my good days with this,and my bad days. I decided that every week I need to try something or learn something new.  I've finally picked up the acoustic guitar I had.  I have been teaching myself to play some of my favorite songs – songs that I have particularly connected with during this phase in my life.  Many evenings consist of me sitting on the golf course in my neighborhood on an expansive patch of grass with my headphones and the guitar at sunset….some online guitar lesson followed by some quiet meditation. Its been so healing for my soul and helps keep my anxiety in check. I've also been cooking more, trying new recipes.  Next up is learning how to paint on canvas. Broadening my mind has been really helping me cope with the lock down and my personal life's changes. There is also a LOT to be said about purging!  I've purged so many physical things I have been holding on to for various reasons that I knew I could live without. This has been the most liberating and rewarding thing so far.  Letting go of the physical things helps us let go of the clutter that takes up a good portion of our minds, which crowd out the space to let new things in, things that you need to keep tucked away in your mind in order to move forward with a new chapter.  You can't take all that old stuff with you. So, the most rewarding things have been nurturing relationships and cultivating new ones,  giving more attention to my emotional and physical well being,  and learning about myself so I can better understand and accept the changes I need to make in order to live a happier, healthier and more fulfilling  life.
Can you open up a bit about your work and career? We're big fans and we'd love for our community to learn more about your work.
I am in year 13 of my photography business. Like any business, it has had its rewards and its challenges. It is not only my "job", it is my creative outlet, what I love to do. And I feel extremely fortunate to be able to earn a living with it. In a world where anyone can buy a fancy DSLR and call themselves a Photographer, you have to set yourself apart in order to not end up in the pool of conformity, vying for that client along with the rest of Atlanta's specialty photographers. There is a lot of talent out there to contend with. Finding your creative niche is essential to your personal success. While I have several photographers who's work I admire and I have gained inspiration from, I never wanted to emulate anyone else. I've always had the desire to be just different enough that I attracted the clients who really appreciated my uniqueness and set me apart from the others. I like visually unique people and things in nature. I have learned to appreciate the beauty in so many things we would normally take for granted since being in this business.
I have definitely evolved over the years. As creatives, we each have our own "flavor", My style will either appeal to someone's taste or it will not. It's really that simple. I used to find myself conforming to what the clients' wants and needs were…giving up creative control just to get more business. As I grew into my creative self, I stopped sacrificing my own creativity and values because my heart wasn't in it. I didn't want to become a "click and shoot" photographer, just looking for a buck and for the next client. I wanted to be proud of my work and for it to stand out. I'm currently looking for that next creative ah-ha moment to come to me. Being quarantined has really given me time to think about where I want to take my business next. I started my second small business about a year ago. It is a Product Business branded "Lifestyle Home and Pet" (www.LifestyleHomeandPet.com *plug plug*). It blends my photography and love of animals into a line of unique home and kitchen products. I used my pug, Ari as the model. Pugs are the most marketed breed of dog and they are the most expressive. Ari is no exception! So I knew I had to come up with a creative way to market with him. I did all the design and art work and all the photography. And with the help of a good friend who has a history in the Product business, found a manufacturer and while it took some time, and many prototypes, my first shipment of products arrived late last year and are currently being sold online and in several retail outlets around Atlanta. I hope to be expanding and adding products later this year, depending on when our retail economy recovers. Starting a new business as a self employed "creative" is tough enough on its own, but it's even tougher in a challenging economy. I really just began taking the products from an online only presence to physical retail stores when Covid-19 hit. It takes a lot of time, money, patience, and mistakes along the way. There were many reasons to give up. The cost of running a business is high, so unless you are willing to invest a lot of time making it successful, chances are, it wont be. Understanding that realism is what has helped me to persevere however. Above anything, I think the key to success, in my experience has been to be open minded, introverted. strike up conversations with anyone you have an opportunity to, and get involved in your community. You never know who you are going to meet. I have made the best friends and most important contacts this way.
Any places to eat or things to do that you can share with our readers? If they have a friend visiting town, what are some spots they could take them to?
Well not being a native Atlantan brings me lots of visitors, and luckily I live in a city that is full of life, history, culture and the arts. There really is something for everyone. Once they have seen the "typical" Atlanta tourist attractions…the Aquarium, World of Coke, Fernbank, CNN, Stone Mountain, Centennial Olympic Park, etc, I take them to what I feel are the most interesting and unique things we have to offer like our antique and seasonal festivals, wide range of cultural foods, and our parks. I love taking people to the Belt line at Ponce City Market. We usually take in a concert or two at one the dozens of cool venues we have. The new Clermont Hotel is a must, with their rooftop bar and incredible views. The Krog Street Tunnel for some cool photography shots, and my friends definitely love people watching, thrifting, and shopping around at Little Points with their unique clothing and accessory boutiques and vinyl records and music shops. Oakland Cemetery and Lullwater Park are super cool spots too. Dad's Garage is fun for a night of comedy, and at the right time of year, Dragon-Con is super cool for people to see. Lake Lanier is always on the list, too. I have been a resident of Atlanta over 20 years and still haven't seen everything this city has to offer.
The Shoutout series is all about recognizing that our success and where we are in life is at least somewhat thanks to the efforts, support, mentorship, love and encouragement of others. So is there someone that you want to dedicate your shoutout to?
I give credit to the absolutely AMAZING support team of family and friends I have who have helped me get through this past year with more strength, dignity and grace than I could have ever done on my own. Linda, Karen, Dia, Amee, Deb, Kim M, KK, Stacey, Gisele, Candice….you have all profoundly impacted me in different ways and my gratitude for each of you is immeasurable.
Website: www.MicheleReedPhotography.com and www.LifestyleHomeandPet,com
Instagram: michelereedphotography, exclusivelyari_pug
Facebook: @lifestylehomeandpet, @michelereedphotographystudios