Meet Marco Alexander: International Recording Artist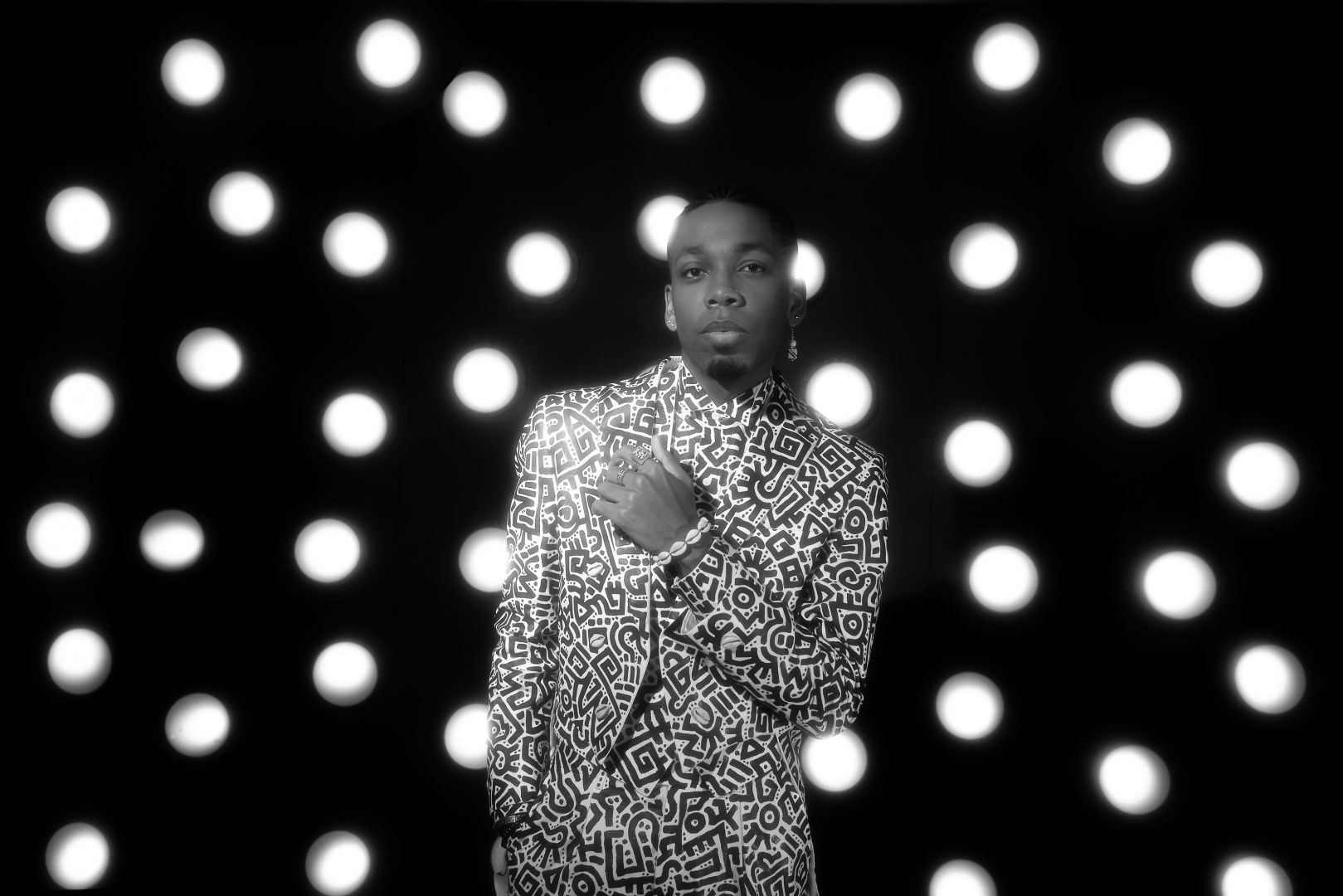 We had the good fortune of connecting with Marco Alexander and we've shared our conversation below.
Hi Marco, we'd love to hear more about how you thought about starting your own business?
So, I am the owner of two brands in one basically. One is a music brand that backs me, as an overall recording artist and classically trained musician. The other is a clothing brand that brings my mental creativity, to a tangible and visible product. Initially, when I started the artistic lifestyle, it was only in the classical music world. I was playing double bass in several festival symphony orchestras, from season to season; in and out of the US. I was also a songwriter for many artists, straight out of college. One day, I had to have a heart to heart with a couple of my mentors, that were also producers in the mainstream music industry. They were very frustrated with the idea of being given so many skills and talents, but not maximizing my foundation. It's one thing to understand the industry and how much work and attention a gift needs. It's a completely different thing when you learn to enhance those talents into trained skills, and monetize it. I felt like I was in trouble for simply not realizing, what I was and what I had. It was almost like selling myself short everyday. Anyone that understands their worth, begins to do the research on their own. I started learning how to copyright on my own, researching more on P.R.O's and ISRC codes, monetizing certain platforms with the help of mentors, enhancing my overall look and learning to present a polished product, etc. I had to do more; Not for anyone else, but because I deserved it. That turned into building a business and placing everything musical under that brand. "Marco A Musik" holds myself as a recording artist, composer, arranger, musician, and writer. The "Sound Kulture" Brand however, held way too much potential to be contained under a brand, with already so much going on. This is where the clothing and designing came into play. As a performer, you are contacted by so many up and coming designers and streetwear producers, that want you to be an ambassador during a show. That began to get stressful in itself. Not only was it counterproductive because of all of the visual ideas I held in my head already; but it it got to the point where those clothes did not fit my overall style and vision for myself. In 2015, the idea to start a runway clothing line was brought to the table. I had not clue what I was doing. But, I was going to figure it out. This wouldn't be your average clothing line. We would not experiment too far; but implement cultures that seemed to have been forgotten. I've always been interested in textiles and prints from West Africa (mainly because I was raised in the culture). However, there was a way that we had to go about it, without disrespecting or offending the culture that is already in place for African and African American males. After about a year of studying, we came up with our first line. This line "KULTURE" was showed in over 7 fashion shows around the US. Later in 2016, I teamed up with graphic designer and DJ, Siphne Sylve, to create a textile for my debut EP entitled "Friction". That textile found on the front and back covers of the project, has become our staple textile. Since then, we have created several different aspects of the brand; including shoe customizations, clothing customizations, apparel, and urban crownz. We are now five years old thanks to our supporters and my amazing team! 
Let's talk shop? Tell us more about your career, what can you share with our community?
As a recording artist/songwriter, it's definitely important to come harder and have a unique twist to what it is that you do. In saying that, I can say that I was working for years to fine tune and enhance my sound, before I even came out as an overall artist. I was surrounded by legends in the Stax and Motown game (behind the scenes). My mothers second cousin, was Andrew Love of the Memphis Horns. Amongst having trained with several artists, I was taught at a very early age, to come with something different. What sets me apart from other artists, is that I implement/fuse westernized classical notation, the traditional/acoustic sounds of cultural instrumentation, and modern pop tracks. It is in most case a very interesting feel. But all in all, it's the same "different" that people heard when they listened to Phil Collins, MJ, Prince, Stevie Wonder, Sting, Fela Kuti, Ray Charles, Bob Marley, etc. In saying that, it was more important than anything that I train my voice to be true to my struggle. If I was feeling something, you have to hear that something in my voice; sometimes before even paying attention to the lyrics. While studying those artists, it was one thing that stood out to me, It was there sincerity and audacity in the same sense. haha They are very unapologetic in their approach to music. We create soundtracks; Not just songs. If I can brag on one thing that we do, it would definitely be that. I'm not just singing. This is my story. I'm excited for that. The chance to change the world and make the connection between the African American way of life and culturally rich African artistic traditions. Music is what bridges gaps. Why not use that platform for what it was made for, you know? The struggle to get where I am today, of course was not easy. Starting in the symphony world, as a black musician searching for a position, new challenges popped up every single day. From racism, to instrumental problems, to positions being taken because of who I was, to sometimes artistic differences; it all got frustrating. However, over the years, you start to realize that it was all necessary. Think about it. If I never went through all of this at a young age, I would have never grown the skin that's necessary to be in this game. My mentors would have never seen the need for more. Realizing your worth, is THE MOST DIFFICULT thing that most artists have and/or will go through in their careers. You overcome a lot of these challenges by recalculating your value. The people and situations that you find frustrating, are in your face. The solution however, is above them. I overcame all of that. For example, racism is still alive in music, especially the classical music world. Being just enough, is not enough anymore. I had to be more prepared that everyone. I had to show up earlier than most. I had to appear more professional than everyone. This was all, just to be treated with respect. All of that led to me becoming the artist with the expectations that I have today. I know what it takes and I understand the standard. It's all in your value. If I want the world to know/understand anything. It's how far we still have to go. But that's okay. It's important to heal from what we have been through and have pride in the greatness that it ahead of us. Nothing in this world will be easy… in the slightest. haha. There is a lot of entitlement going around. But once you comprehend what you deserve out of life, your standard changes. My artistic vision states all of that. I didn't struggle like most growing up. But, I also didn't have it easy at all. But, that all goes into the value of what we do and how we live. It is all necessary. Find what separates you from everyone else, and push that to the max. For us, it was our culture.
Let's say your best friend was visiting the area and you wanted to show them the best time ever. Where would you take them? Give us a little itinerary – say it was a week long trip, where would you eat, drink, visit, hang out, etc.
haha well, I'm definitely someone that can live in the studio or stay at home creating. But, if we are talking about Memphis TN, it would definitely depend on what they're interested in. If it were food, I am most definitely taking them to Balas Bistro. It's an African Restaurant in the Whitehaven area. The food is incredible. Wherever we went, it would not be to get barbecue. haha most people think that the Memphis is known for the barbecue. But, it's actually known for the wings. So wherever it would be, it'd be between a wing place and Balas. If they're staying for a week, we would spend about two days exploring black owned businesses and establishments. Memphis is also known for those. (National Civil Rights Museum, Slavehaven, etc). The best hang out spots are in other friends homes, but there's a pandemic going on so….. Midtown Memphis has actually become one of the best hang out areas for artistic people. Me knowing my best friends, they are all very artistic and would love that area.
Who else deserves some credit and recognition?
Yo, it's my honor to recognize and shoutout a few people that have helped me get to this point. First I'm thanking GOD for being with me to this day. There have been times where I was completely thrown off. But, it was all brought together under his plan. Of course my assistant, Melissa Branch. She has been an important factor in us getting everything done and me remembering my heavy schedule; even during a pandemic. I also want to shoutout my parents, Charles and Rosalyn Hurt, for placing me in the position to succeed in this industry. The lessons, the challenges, the grind and work ethic, etc. My younger brother "C Major" who has also played as a producer and engineer for the kid. Thanks for always sticking with me and trusting the vision. Sakiko Hill, for always sticking next to me and being there for anything I need on the graphic side. My family, Montavious, Kourtney, and Kelly. Photographers Elijah Rodney, Andrew Dailey, and Trey Easter. Demba Diop, Macoura Diop, and Bassine Sarr for representing the brand in West Africa and abroad. All of my team, orchestra, producing team, stylists, barbers, etc. If I missed anyone, understand that the love is definitely there! haha
Website: www.marcoalexander.com
Instagram: www.instagram.com/marcoalexanderofficial
Twitter: www.twitter.com/marcoaofficial
Facebook: www.facebook.com/profile.php?id=100059827850253
Youtube: www.youtube.com/channel/UC5T3fNA-w1LoPkq0byMCttA
Image Credits
Kristina Byrd of Only Photography (Jackson TN) Andrew Dailey of Ejji Photography (Jonesboro AR) Elijah Rodney of Simbalic Photography (Nashville TN) Trevelyan Easter of Kinetics Media Group (Memphis TN)
Nominate Someone:
 ShoutoutAtlana is built on recommendations and shoutouts from the community; it's how we uncover hidden gems, so if you or someone you know deserves recognition please let us know 
here.