Meet Freeport Jackson | Rapper, Singer, Songwriter, Producer & Artist Developer,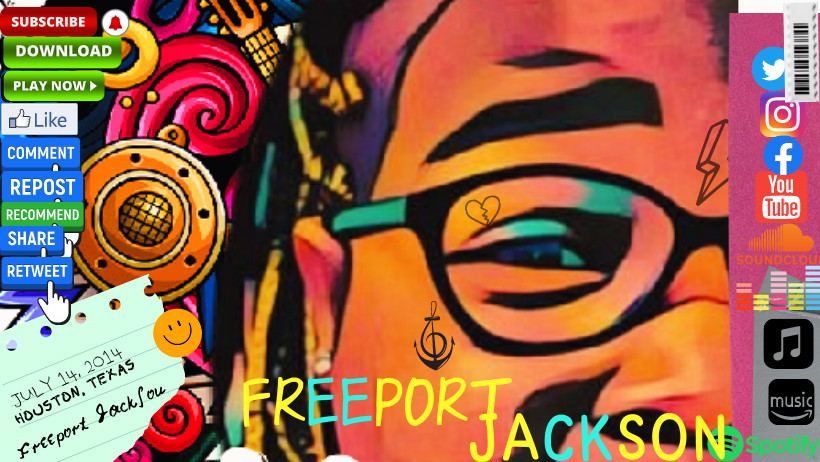 We had the good fortune of connecting with Freeport Jackson and we've shared our conversation below.
Hi Freeport, what role has risk played in your life or career?
Life is all about taking risk. We all have the same ending and that's the coffin or urn. The one thing I DON'T want is to be laying on my death bed wishing I had done this and tried that, or what if that road took me there. Back in 2013, I quit my job as a Medical Assistant and decided to move from Atlanta to Houston. Everybody said I was crazy and I was going to fail. Im glad I didn't listen. That is where Freeport Jackson was born. Living in Houston was the FIRST time I actually experienced life as ME. I was able to learn EXACTLY who I was and I was also able to become more confident in my musical abilities. Taking that ONE risk opened a lot of doors for me, I attended HCC for audio engineering and met Composer Jeffery Walton, (SuperShark) and unfortunately I can not recall his first name, Mr. Figueroa, an audio enginner who had produced for Paul Wall. I was working on a mixtape at the time with Koala B, titled Mary and Marley and gave a copy to Figueroa who was impressed at my rap skills and audio engineer, his only critique was that the tracks were not the same volume, and my voice could use a little less high end, but the other artist vocals were perfect. He even made a statement once in class that he didn't want to "hear anybody but LeTesha rap," and mind you, I was the ONLY female in this class. Sadly I was informed a few years ago that Mr. Figueroa had passed away, so R.I.P, much love to him. The same year Me and Koala B performed at SWxSW in Austin, TX and was even retweeted by rapper ScottyATL. I also had a song called "Who Dat" ft. MonopolySNOB (LGBTQ) and that's what actually boosted my confidence to really take the risk and go all in with music. Everyone that heard "Who Dat" turned up to tha max even with MonopolySNOBS jaw dropping opening line that brashly started with, "Lil Faggot m*f sloppy sucks…" Had I not took that risk I wouldn't have developed into the artist I am today.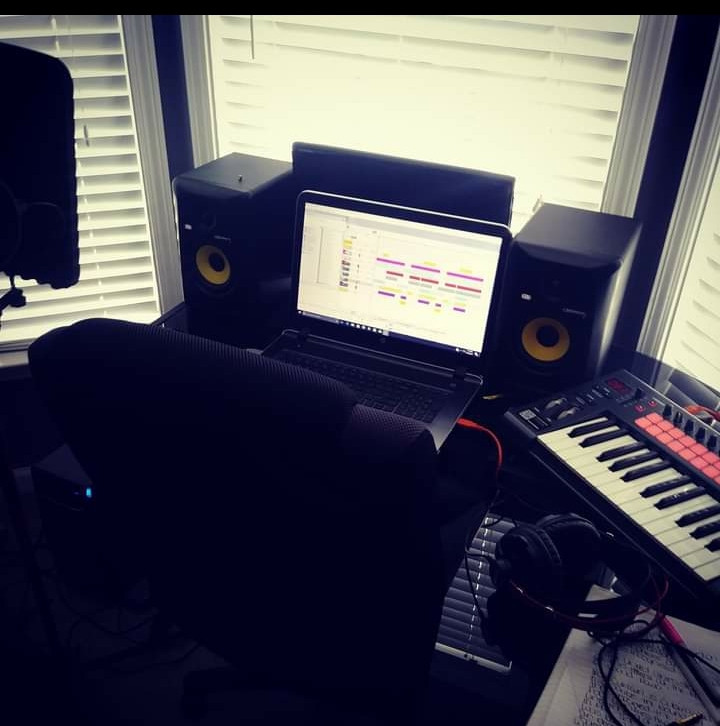 Let's talk shop? Tell us more about your career, what can you share with our community?
I will be honest. This musical journey has been a long winding road, I love making music but on many occasions I have found myself wishing I could be "normal" and do the whole 9-5 or full time job thing and have my own family with a house and bills. The one thing that makes me cringe is when people try to joke about "everybody wanting to rap." That stopped me from putting music out and promoting in the past because I didn't want to fall into the "Everybody trying to rap category online and at public events if your not dressed in all designer, and you dont have over a thousand bucks in ya pocket then you're considered to not be serious about your craft. I have noticed that people are so worried about what others think its even hard to get people to react at open mics/performances. Every performance I have ever given leaves the audience in shock and awe as they were not expecting me to rap the way I did. At first I thought the silence was a bad thing but after every performance I am bombarded with people who actually liked it but they dont know if anyone else did so they don't react while your performing. Getting people to actually share the links to your music, and download the music is where it can get overwhelming. I know people who are doing "like for like", "share for share.' to gain numbers but people will "follow for follow' etc and then once you follow, like, share, etc, and realize these people all unlike, unfollow, delete, you once you follow thru on their end it defeats the purpose. So I made it a point to gain organic views, listens, follows. streams etc. Ive learned its the little things that count the biggest. Katt Williams once said, don't expect EVERYONE to like you/react to your set, start off small and that's what keeps my mind from goin haywire. If I drop a song today of course I want it to do a mill in one day but realistically for the week, my goal might be to get 25 organic streams, or 50 likes on my music page or get one or two people I dont know to share a certain post. That mentality keeps me in the game with out feeling to overwhelmed. My Facebook music page had like 100 give or take a few likes last year. I took a break from Facebook for a few months all the while releasing music and promoting it on ig once or twice. I didn't think anything of it but when I checked my Facebook music page at the beginning of the year I was at 513 likes. Just from people hearing my music on Spotify and Apple Music. What sets me apart from other rappers is that for one Im a female and Im going to say what I want to say, especially if it's FACTS. My brashness is what people love cause I don't sugar coat anything, The guy I originally started rapping with in 2006, Brandon Gordon has told me several times the way I word things and my word play is what catches their attention. I also like to intertwine genres because to me music is music. I might hear a trap beat and automatically start singing gospel, or ill hear a R&B beat and freestyle something very fast paced on it, which catches peoples attention as well because they expect to hear this, but I give em that. My music and artistry is what it is today because of heartbreak, pain, broken promises, trials and tribulations, etc. In order to make music that resonants with listeners you have to go through things good and bad in order to word certain situations into a song millions of other people will feel. Im ready for that big check (laughs) I don't know where it's going to come from but even my homie Jimmy, after he heard my song, "No Friends." He even said that it's gone be someones job to, "Find Freeport Jackson today and fly her to me asap." Oddly Ive had that same vision my entire life and I had Never told anybody that. So I'm lookin forward to the day. Freeport Jackson is all about being Free, which of course is my nick name. There is no right or wrong way to live life. Their is no specific order to follow. You do what your heart tells you to do. Its so many people that have settled in life because they thought it was what they were "supposed" to do and now they are unhappy wishing they followed their dreams or lived their true self. I can't imagine living like that. I think life would be enjoyed Life is the longest thing we do and to be unhappy or regretful isn't in my plans, The day my dad told me I would never be happy, that's the day I vowed to never sacrifice my happiness just because others chose to be fearful and settle.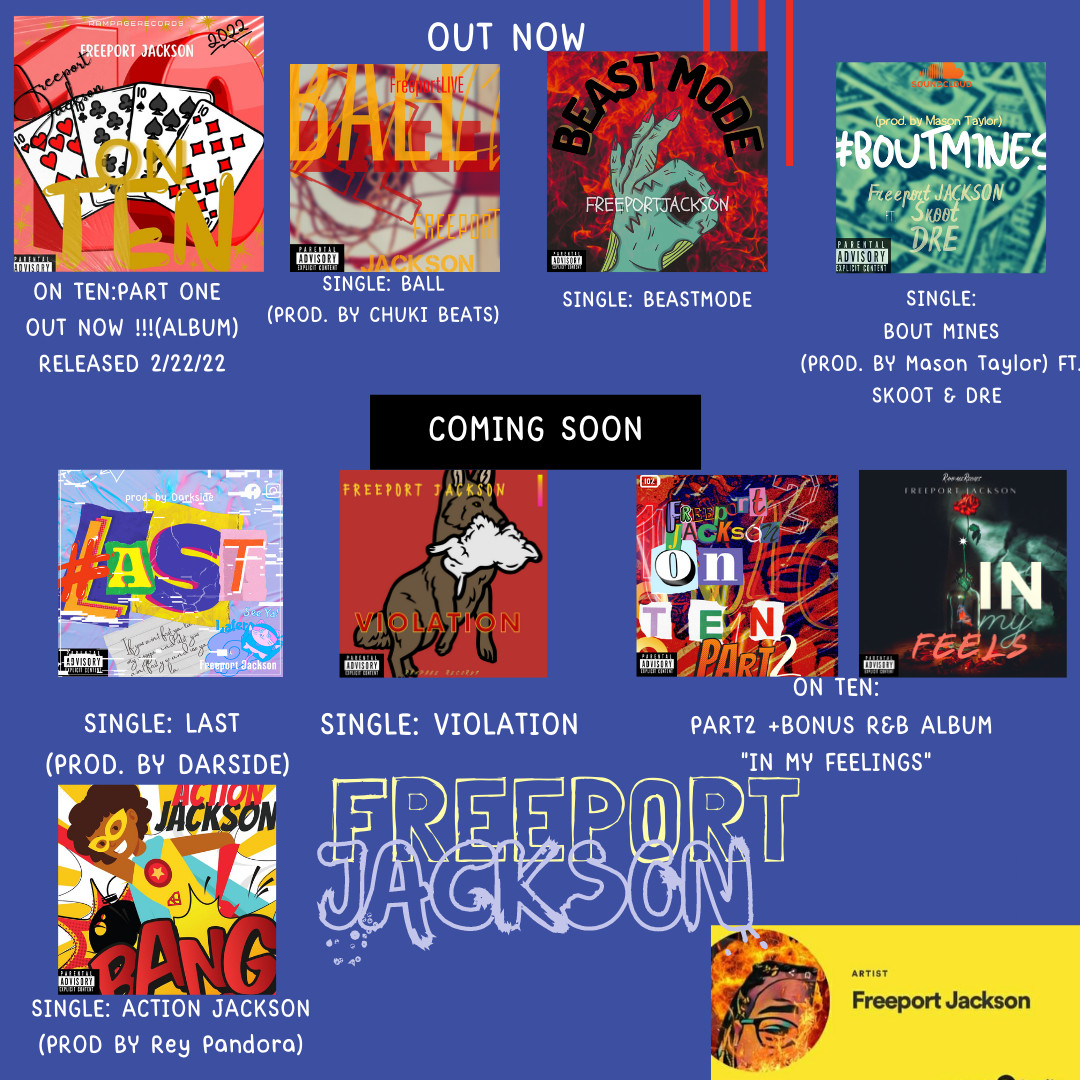 Let's say your best friend was visiting the area and you wanted to show them the best time ever. Where would you take them? Give us a little itinerary – say it was a week long trip, where would you eat, drink, visit, hang out, etc.
Of course we gotta hit up Zoo Atlanta and we gotta bump Gucci Mane's Atlanta Zoo ft. Ludacris on the way. for the kiddo.
Coca Cola Factory allows you to sample Coke products from all over the world.
Coke from every country and you get to watch it twirl and flip as it dances its way to your cup.
Im a secret History buff, that was one of my favorite subjects and what better place to be if you love history, Back History to be exact. The Black History and Civil Rights Tour, which showcases Underground Atlanta, which is where Atlanta began, The Olympic Stadium and torch from the 1996 Olympics, Tyler Perry Studios, AU Center (West End (best Krispy Kreme and Popeyes)Spelman, Morehouse, and Clark Atlanta, Martin Luther King Jr. National Historic Site which I have never been to and Im from ATL.
Atlantic Station offers shopping, restaurants and enjoy the outside on the Green where a number of events like Movie showings and Art Shows.
Kilwins- located at Atlantic Station has the best fudge and ice cream. The fudge melts in your mouth and you will dream about the sweets for days.
The Ferris Wheel at night cause Atlanta is pretty in the night lights.
As far as food is concerned, Ive found ATL to have the best hot wing spots hands down, Atlanta has Hot wings on lock.. the hooder the better. The best ones Ive ever had was off MLK and attached to a gas station. Hot Lemon Pepper ALL flats and a shrimp fried rice. We can get 40's out the gas station that's attached and liquor from the drive thru liquor store near the house. (Laughs)
But if they preferred a real meal and real restaurant, you can't go wrong with Marietta Diner, The Flying Biscuit (Brunch)
And judge me They offer everything and it has been featured on Diners, Drive ins, and Dives and Guy Fieri looks like he has good taste. For a more comfort type meal the Piccadilly in Greenbriar is still good enough for me, or The Beautiful on Cascade rd.
NightLife
Joystick Gamebar for drinks and arcade games
Battle and Brew Drinks and Video games
For Smoking and music vibes Club Miami in Gwinnett
For Drinks and herbal remedies
Bankhead Hwy (Past H.E.Holmes Dr. until the BBQ place a few miles up. On Saturday nights in the summer time, people congregate in that area, drinking, smoking, showing off cars, playing music, the BBQ Spot where the main crowd is is ALWAYS PACKED and the grills are smoking. It's like a block party, and dont be surprised if you wander into an independent artist music video if you need gas or swishers. Somebody is always doing a music video at one of the gas stations.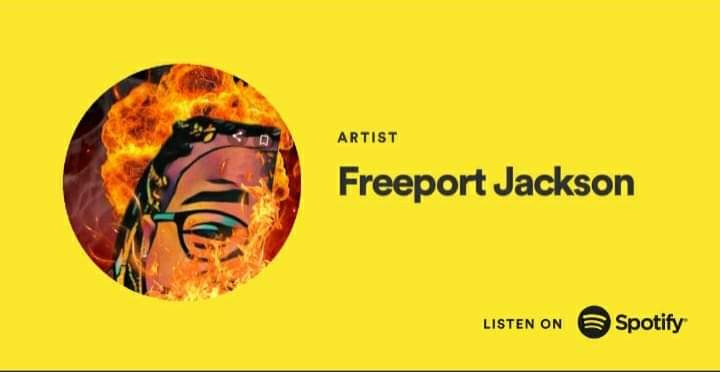 The Shoutout series is all about recognizing that our success and where we are in life is at least somewhat thanks to the efforts, support, mentorship, love and encouragement of others. So is there someone that you want to dedicate your shoutout to?
First and foremost I have to shoutout God. Without God none of this would be possible. When everyone is being negative or their advice sucks. I ask God, and he always answers and steers me in the right direction. My Mother of corse deserves the biggest shout out. When I first started rapping everyone in the house was telling me to shut up, and stomping because I was making "all that racket" but as I got better and developed as an artist my mom has been so motivating whether its buying me a midi keyboard or a program. She evens buys studio decor for my at home studio. When I moved back to Atlanta, from Houston she had the welcome home cake decorated in musical notes, and ANY time we listen to the radio or watch a performance she ALWAYS says, "You sound better than that or That sounds like you." Its not a lot but it means so much and gives me clearance that I am heading in the right direction. I can't forget the person who actually made that move to Houston a concrete plan, and that's a shout out to one of my friends of over 10 years, Ambriell. We met in 2004, when we were freshman's at North Springs High School in ATL. She suggested I move to Houston and "start over." Her and her husband Sean, and nephew Lester have attended almost EVERY show I performed. She has always been a friend and she is still around. I almost forgot one other person, but my good friend Nik, we also met in 2004 at North Springs High School. He has also been very supportive and is one of very few people in my personal life to recognize me as an artist and is always asking about my music. So Big UPs to y'all people. I wouldn't have gotten this far without them.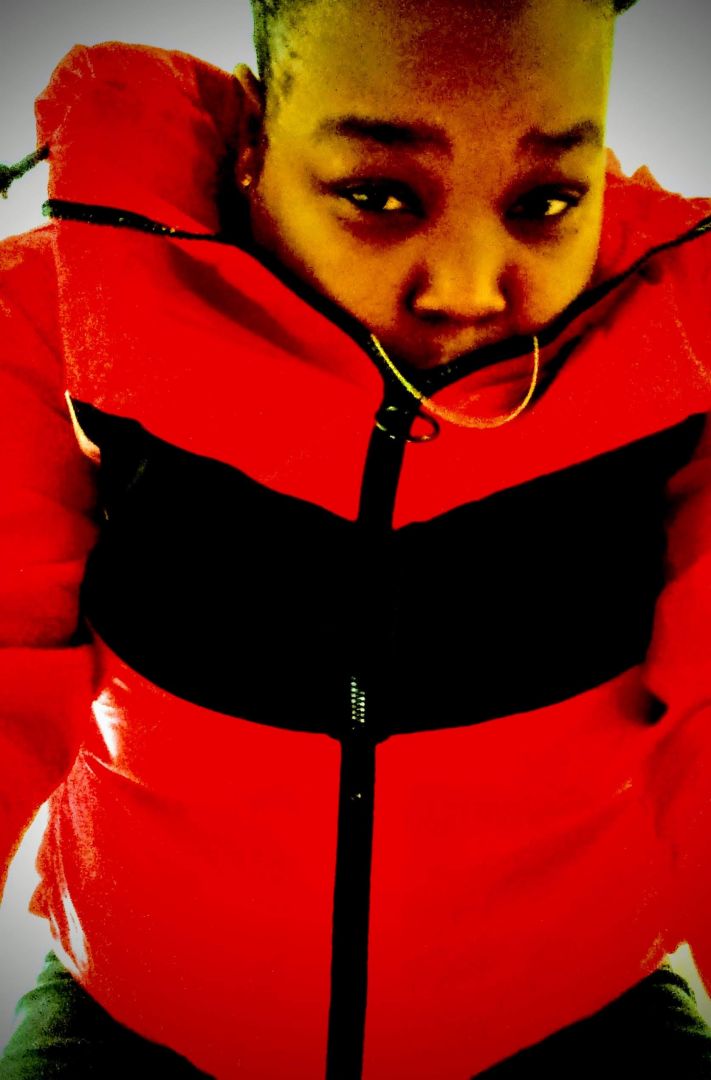 Website: www.soundcloud.com/freeportJackson
Instagram: https://www.instagram.com/freeportjackson/?hl=en
Twitter: https://twitter.com/freeportjackson
Facebook: https://www.facebook.com/freeportjackson/
Youtube: https://www.youtube.com/channel/UCmxlrbPOkcNfMzlTmwXTtiQ
Other: STREAMING AVAILABLE https://open.spotify.com/artist/0QnNrlW1lDFN2oHbbC0krD https://music.apple.com/us/artist/freeport-jackson/1144454826 https://untd.io/freeport-jackson https://unitedmasters.com/m/FreeportJackson2Lit An Official Website is COMING SOON!!!
Nominate Someone:
 ShoutoutAtlanta is built on recommendations and shoutouts from the community; it's how we uncover hidden gems, so if you or someone you know deserves recognition please let us know 
here.