Meet Dr. Sue Carter Collins | Greatness Life Coach, Synergistic Energy Healer & Reiki Master Teacher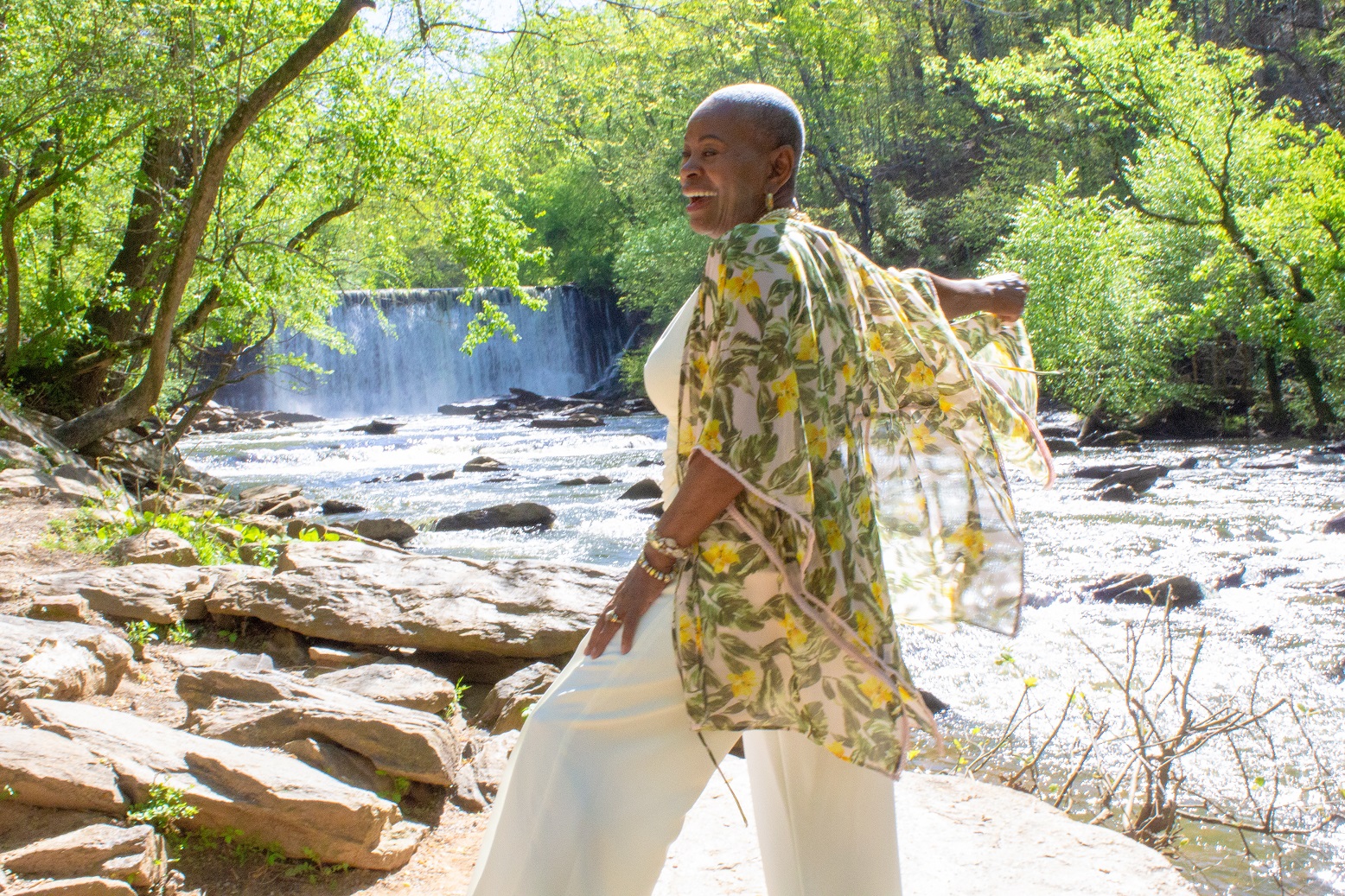 We had the good fortune of connecting with Dr. Sue Carter Collins and we've shared our conversation below.
Hi Dr. Sue, how do you define success?
My definition of success is very spiritual. It is the ability to connect with your higher consciousness, identify your passion, and live in the river of purpose. True success is not defined by the world's standards but comes when you live in alignment with your divine calling.
Alright, so let's move onto what keeps you busy professionally?
When I look back over my life, I am blown away by my accomplishments. On reading this initial paragraph you might think that I am the person who was least likely to succeed; however, I encourage you to read on as you will agree that I beat the odds in a mighty way. I grew up in the segregated South during the 1950s. My daddy was convicted of murder and went to prison shortly after I was born. Daddy had been a hard worker and a good provider but once he was gone mama had to raise 10 children alone. As you can imagine, this was a daunting job made even harder by the fact that she had only a third-grade education and limited skills. We were very poor, but mama was very smart. Although she did not have a formal education, she was innately intelligent. She was also a praying woman. Fueled by her prayers and surrounded by the village that was our community, mama worked hard to take care of us, so we were never hungry, homeless, or separated from each other. Because of her faith and her desire to learn, she became a strong family provider and poured into us a love for books and education. This is the foundation on which my life and my accomplishments are grounded.
I entered kindergarten at age 5 and became a life-long learner. Driven by a burning inner desire that I could not extinguish and did not understand I spent more than half of my life in schools and universities getting an education. I now believe that it was my mother's spirit that lived in me, which fueled this drive. In any case, over the course of my life, I have been on the razor's edge in integrating academic institutions at the high school and college level. I was one of the first African American students to integrate Gainesville (Florida) High School in 1966. Subsequently, I obtained a BS in Criminology and Corrections (1973), a Juris Doctor (law 1983), and a Ph.D. in Criminology and Criminal Justice (2000) from Florida State University. In each instance, I was one of the first African Americans to receive a degree from my program. I also received a Masters degree in Criminal Justice from Rollins College (Florida) in 1988. Here, too, I was one of the first African Americans and one of the first women to complete this graduate program. Of note, while attending law school, I was the first African American invited to serve on editorial board of the prestigious Law Review Journal.
Like my academic journey, my professional career has been marked by a series of firsts. When the barriers of   desegregation were being knocked down during the 1970s, I was one of the first African American women hired as a sworn deputy in Alachua County (Gainesville) Florida. Following that, I spent more than 40+ years working in various professional capacities in criminal justice, law enforcement, academia, and the legal field. In addition to being a sworn deputy, I was a felony investigator, assistant public defender, assistant state attorney, police legal advisor, law enforcement trainer, and police legal consultant. More recently, in 2015, I retired from Georgia State University as an Emeritus Associate Professor with 15 years of service during which I taught numerous courses on policing and constitutional law. Simultaneously, I trained hundreds of police officers and police managers around the country on legal issues related to racial profiling and sexual harassment.
To say that my life and my chosen career path were not easy would be an understatement. Whenever one lives on the cutting edge of change as I have, there is a significant price to be paid. For me, this manifested as extreme stress and health issues. Initially, I attempted to overcome these challenges related to feelings of inadequacy and impostor syndrome by going back to school to getting another degree. Education was my lifeline and getting another degree was something that I knew I could do and be proud of. Although I know now that this was just a temporary fix, at least for moment I could tell myself that I was ok; that I knew enough, and that I was as good as anyone else. I also prayed a lot and learned to meditate. Sitting in the silence was an opportunity to calm my mind, settle my body, connect with my spirit, and experience a measure of peace.
In 2010 I became seriously ill. The economy was crashing, and I was experiencing greater stress. I developed a plan to retire in 5 years. I wanted to live a kinder, gentler lifestyle.
In 2014, I completed a 9-month LifeWorks Certified Life Coaching Program here in Atlanta. It was a phenomenal experience. Surrounded by women who embraced their spiritual nature, I broadened my perspective of human evolution and opened to my psychic gifts. I remembered earlier experiences that I had never shared with anyone because I didn't want them to think I was crazy. (Heck, I didn't want to think I was crazy either!) As I began to explore this aspect of myself, I learned that I am an intuitive empath (I feel what others feel and know things that I would not otherwise know about them), clairaudient (I hear things), claircognizant (I sometimes know things or have knowledge without knowing how I know it), and medium (I connect with those who have transitioned and allow myself to be used as a vehicle to communicate with their loved ones on this side of the veil). Sometimes I also know things about the history of objects (Psychometry) but this is a lesser developed skill.
As my desire to understand what was happening to me increased, I delved deeply into metaphysics and began to study energy as an alternative healing modality. By 2015, I was certified as a Reiki Master Teacher, Advanced Pranic Healer, and Advanced Akashic Records Reader. I began to practice meditation and mindfulness regularly and learned to connect with my Higher Consciousness. As my mindset shifted my energy body changed and I began to vibrate at a higher frequency. I began to express myself differently. My thinking changed. My speech changed. The way I interacted with others also changed.
Fueled by a thirst to learn more about energy healing, I had embarked upon a spiritual path that was unexpected but totally fulfilling. I began to understand that I am one with God, therefore I am connected to all things. With each divine revelation, my desire to live on a higher spiritual plane increased. In my coaching practice, I began to combine modalities and use everything I learned as a coach and energy healer to achieve optimum results for my clients, some of which could not be understood or explained by the rational mind. 
Today, I speak professionally on women's empowerment issues including self-esteem, self-confidence, overcoming life challenges, and the Imposter Syndrome. I also coach successful, high-performing women on how to connect with their true self, master their mindsets, and release limiting beliefs that stop them from achieving their next-level goals. As a result of hearing me speak and coaching with me, women are inspired to break through mental barriers that have held them back and successfully pursue personal and professional goals.
Any places to eat or things to do that you can share with our readers? If they have a friend visiting town, what are some spots they could take them to?
I love nature parks. If my friend was visiting for a week I'd take her to Azalea Park in Roswell, GA. There is a covered boardwalk that allows you to get close to nature and walk along the Chattahoochee River. If you're into outdoor activities (walking, running, etc.) or bird watching, it's a great place to spend some time.
Because I'm into peace and spirituality, I'd take her to visit the Stations of the Cross at St. Andrew Catholic Church on Riverside Road, Roswell, GA. This is a beautiful space located behind the church. Although technically it is reserved for members, I'm sure that if a person asked they'd be allowed to visit.
We'd spend some time at the Old Mill Park and Machine Shop in Roswell and check out the covered bridge and the waterfall. These are great places for a photoshoot and a dip in the cool water on a hot summer day. When we finished, we'd grab a veggie burger and a large order of shared sweet potato fries and fried pickles. Yummy!
Although I've not been to the Slutty Vegan ATL restaurant, I'd take her there. It's got fabulous reviews and I've only heard great things about it.
I love Historic Roswell, so we'd plan to spend some time there to visit the shops and eat at some of the restaurants. There are so many choices; it's hard to say which one is best but I really like Le Bistro at Roswell Provisions. It's a quaint little French restaurant with a nice outdoor seating area. The food is really good, too.
We'd pack a picnic lunch and spend a day at Morgan's Falls Overlook Park. I love the fact that there are swings that overlook the Chattahoochee River and that it's a natural sound park (no loud music allowed).
We'd probably round out the week by spending a day in Stone Mountain at the park and visiting the shops.
If my friend stays over until Sunday, we'd visit Unity North Atlanta for communing with my New Thought spiritual community.
Who else deserves some credit and recognition?
I dedicate this Shoutout to my mother, the late Vera Bell Carter, for her love, guidance, and support in making me the woman that I am today. I also dedicate it to my father, the late P. J. Carter, who, as my sacred teacher, taught me that by forgiving others I release myself from the disease of hatred. Lastly, I dedicate it to Source who reminds me daily that all things are possible if I believe.
Website: www.synergistichealingcenter.com
Instagram: @drsuecartercollins
Linkedin: Dr. Sue Carter Collins
Facebook: drsuecartercollins
Nominate Someone:
 ShoutoutAtlanta is built on recommendations and shoutouts from the community; it's how we uncover hidden gems, so if you or someone you know deserves recognition please let us know 
here.