Meet Christopher Hall: Artist and Professor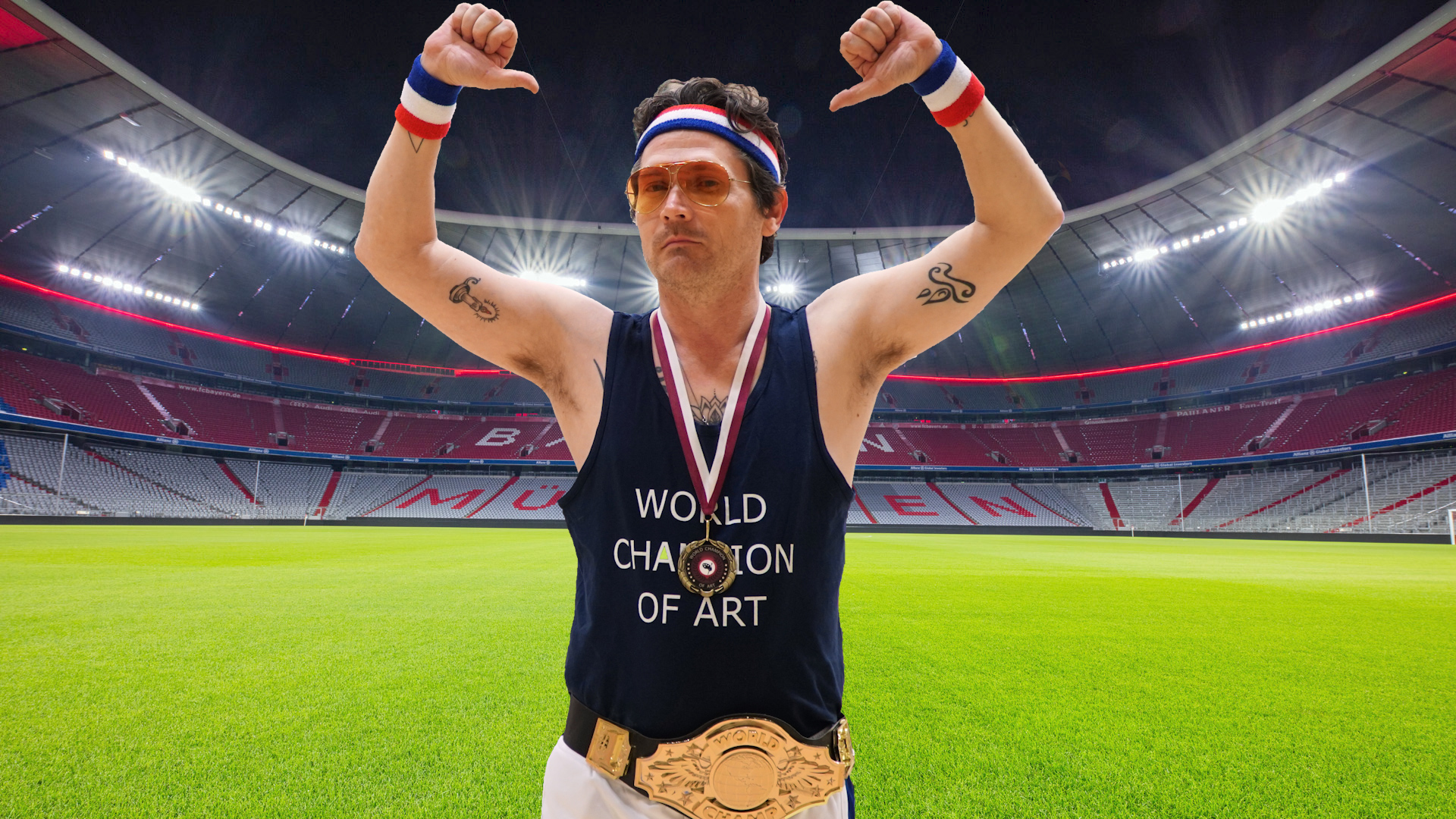 We had the good fortune of connecting with Christopher Hall and we've shared our conversation below.
Hi Christopher, what do you think makes you most happy? Why?
Teaching makes me happy, and making artwork. I enjoy teaching because it gives me a sense of purpose, a reason to wake up in the morning and do good. I think helping others is a key part to being happy. Making artwork makes me happy, too, but if I could make bank on my artwork alone and buy all of the sand castles in the sky, I would still teach. When you help other people, you don't think so much about yourself and your problems. So when I teach I can leave my own problems outside the door. It comes from a sense of duty, but the benefit is that it does help with happiness. There are other things that make me happy as well, like cruise control. I get a lot out of just driving to places I've never been, short trips, road trips, windows down and tunes up, or just alone with my thoughts. I'm happy when I go for a walk, or a hike, and just being outside as much as possible, out in the sun on a warm afternoon. I'm happy when I take small risks, little terrors like swimming in the ocean at night, just living life as best as I can.
Can you open up a bit about your work and career? We're big fans and we'd love for our community to learn more about your work.
The career takes a lot of work; I mean a lot of work. It's one thing to make the art, but if you want to get it out there you've got to kiss a lot of hands and shake a lot of babies. But I've learned that it is also important to step away and take a deep breath, otherwise you'll burn out pretty quick. That's what I'm doing these days. It might smack of blasphemy, but I'm not very interested in going to museums or galleries these days. I'm getting more out of doing other things, learning about other things. The world is a fascinating place, beautiful and strange: carnivorous deer in Scotland, the water boatman's singing penis – actually the loudest animal on the planet, relative to its size, the fact that the moon appears upside down in the sky in the southern hemisphere, and that you can actually see the Milky Way in places out west. Look up this stuff; it's absolutely true. All of this is much more fascinating to me than reading an art magazine. Maybe that helps with not being so derivative. Stepping away and growing as a human being is a good thing, definitely for yourself, but also for the work. But the artwork is staying the same for now, weird and irreverent punctuated with moments of beauty.
If you had a friend visiting you, what are some of the local spots you'd want to take them around to?
I was actually asked this question not too long ago and came up with a good list. Beautiful places, eccentric places, and beautifully eccentric places. For breakfast we might go to Home Grown, or the Dragalicious Gospel Brunch at Lips Drag Queen Palace, which is always fun. Lunch might be Victory Sandwich Bar or something healthy like Metrofresh. Dinner might be Mary Mac's Tea Room or Daddy D'z BBQ for the quintessential southern food experience. Joe's East Atlanta Coffee Shop is a good place for coffee. We'd might take a walk on the Beltline, or in Piedmont Park, or in Oakland Cemetery. We'd take a trip to the Botanical Gardens; it's absolutely beautiful there. Sweetwater Creek Park is good place for a short hike. There is a Native American petroglyph there which many think is Taino, the first people Columbus met on Hispaniola. Quite amazing if this is true, but maybe only of interest to art nerds like me. I don't go out much to bars these days, but we might go Sister Louisa's Church – plenty of weirdness there, and they have Church Organ Karaoke. And there is Skyline Park on the roof of Ponce City Market, which may have the most beautiful view of the city at sunset. It's a romantic sort of place, but with mini-golf, carnival rides, and a giant slide.
Who else deserves some credit and recognition?
Alan Avery of Alan Avery Art Company has been a good friend and mentor to me. The fact that he nearly died from necrotizing fasciitis not too long ago, the difficulties he went through, and that he came out the other end with a continued love of life is amazing. He also does a lot of volunteer work, which is pretty awesome. I'd also give a shout-out to Jerry Cullum. He's an art critic and one of the brightest people I know. I enjoy meeting him for dinner occasionally and talking about anything and everything except art. And congratulations to him for receiving the 2020 Rabkin Prize, certainly well deserved. Finally, a shout out to Kennesaw University School of Art and Design. We're a growing art program at a time when a lot of art programs are scaling down. I'm grateful to teach there, giving me an opportunity to inspire others, which is the source of a good bit of my happiness.
Website: christopherhallart.com
Instagram: christopher_hall_art
Facebook: facebook.com/kingofpainting/
Youtube: Christopher Hall Art