Meet Chloe Mihacevich | Dancer & Actress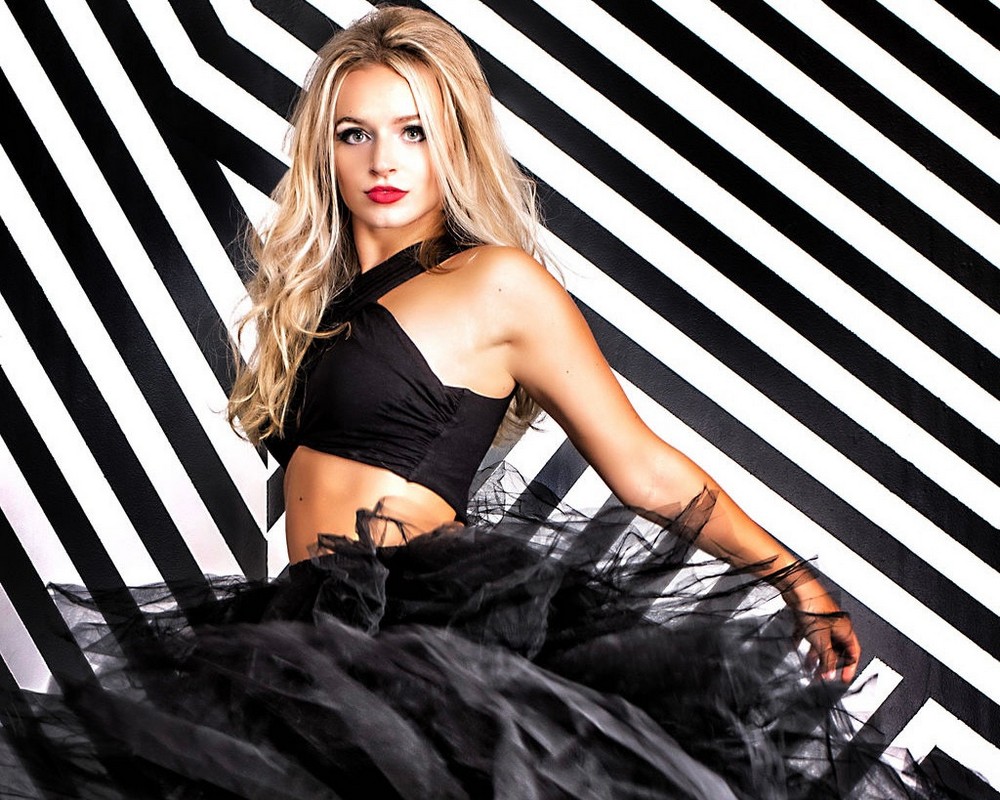 We had the good fortune of connecting with Chloe Mihacevich and we've shared our conversation below.
Hi Chloe, how do you think about risk?
I feel like I've always been a risk taker. I think you have to be if you want to create the life that I want to live.
Pursuing a career as a professional dancer and actor is nothing short of a risk. The entertainment industry is very different than most jobs. You're practically always unemployed until you're employed again. It's constantly waiting for auditions, auditioning, hoping you book the job and if you do, having (if you're lucky) a decent paycheck to last you a month or two, and then you're back to waiting. There's no guaranteed money in the business and no guaranteed employment. Especially when you're first starting out (like me).
Another way I feel risk taking came into play in my life was when I picked up everything and moved to Atlanta a few months ago. I'm from Ohio so to pick up and move to a city where I LITERALLY didn't know a single soul was a HUGE risk. I didn't have a guaranteed job ready for me, I moved into an apartment with two girls I had never met, and I moved to a city I'd only visited once. I had spent years preparing to move to Los Angeles I had so many personal and professional connections but in Atlanta I had nothing.
It was a huge lifestyle change and scary thing for me to do but I am so happy that I did.
I think risk taking is one of the most vital things you can do in life. You either learn and grow from it. That's what makes life exciting.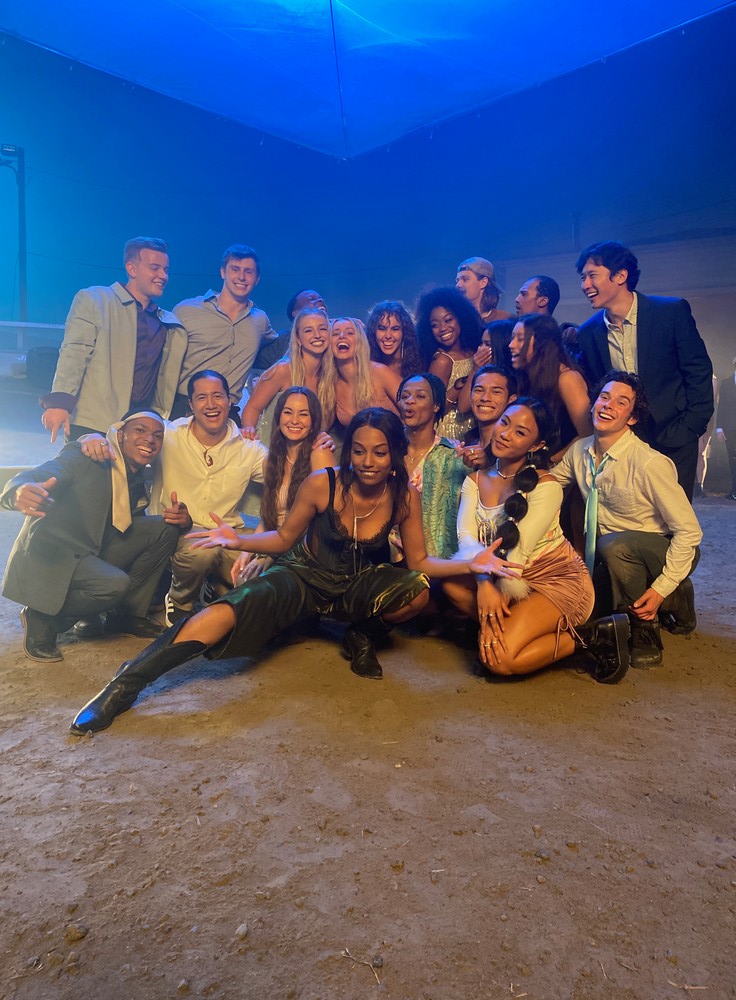 Let's talk shop? Tell us more about your career, what can you share with our community?
I have always joked that I have been dancing since I was in the womb. My mom was my very first dance teacher and I started dancing as soon as I could walk. I grew up dancing competitively and traveling to competitions around the US alongside my sisters until I graduated high school in 2020. We trained every night and weekends almost all year long  While competing, I met a ton of dancers and choreographers all across the country. Similar to just about every other industry, networking is SO important and it's ALL about who you know. A lot of jobs in this industry are all about who you know and I have gotten a few jobs based off my connections in the competition world.
When I was 13 years old, I visited Los Angeles for the first time for a dance nationals. As soon as the plane landed in LA, I knew I wanted to live there one day and dance for my career. I knew college was not for me   I was a good student but I just never loved school. Although I didn't end up moving to LA right out of high school, I'm now in Atlanta pursuing dance and now acting as well.
I got into acting when the pandemic hit because, like everyone else, I literally didn't have anything else to do with my time. Acting was always something I wanted to do but just never had the time. I hopped into an online acting class and absolutely fell in love with it. I have been training ever since and hope that long term, I can act in shows and movies.
The pandemic was one of the hardest points in my life for my career. I had high hopes of moving to LA that year, and obviously I couldn't. I was in the long process of auditioning for the television dance show So You Think You Can Dance as well, and after a few months of filming and moving thru the audition process with them the show got shut down. Everything that I was looking forward to that year (including my own prom and graduation) felt like it was just swept right out from under me. I felt so lost. I was teaching at my hometown dance studio every night during the week but I just wasn't happy. Not because I didn't LOVE my studio, but because I wasn't following MY dream. I had such big dreams and everything I had positioned myself up for was just gone in an instant.
Throughout that time period I did a lot of self discovery and ultimately, the pandemic is what lead me to Atlanta so I'm forever grateful. I think sometimes the hardest times in our life are the most rewarding. It was hard, but I'm so proud of myself for getting through it and not giving up.
I think what sets me apart from other's is my willingness to never give up. There's SO much I want to accomplish in this industry and quite frankly, I won't give up until I get it. I work hard and am so passionate about what I do that I won't ever quit when things get tough.
One my favorite accomplishments thus far in my career is definitely competing on Season 1 of NBC's "World of Dance" produced by Jennifer Lopez with my two sisters. It was so cool to not only get to see the behind the scenes of a television show for the first time, but to also share such an incredible experience with my sisters as well. Following the show, we also had the opportunity to tour North America with some of the acts from Season One and Two. We made so many memories and so many friends. I wouldn't trade that for the world.
I got my first professional job this past October when I got the opportunity to be a dancer and part of the skeleton crew for "Something Here" Film. I can't speak too much on this film yet because it is still in the works, but it should be coming out sometime in 2022 and it was such an amazing experience. I can't wait to share more!
Recently I met two HUGE goals for myself since I moved to Atlanta. I signed with Xcel Talent Agency here. It was where I had my sights set and am so proud to be represented by such an incredible agency. And then just last week I booked my first job since moving to Atlanta. I got to dance for Chloe Bailey at the BET awards in LA. It was literally a dream come true and confirmed to me that Atlanta was exactly where I was supposed to be.
I just always want to encourage anyone and everyone to follow their dreams no matter how tough it can be. It is so worth it. I am so happy and my life is fulfilled day in and out because I'm doing what I love. I am sharing my whole journey on social media with full transparency and encourage you to follow along! Hopefully it inspires others to chase their dreams as well 🙂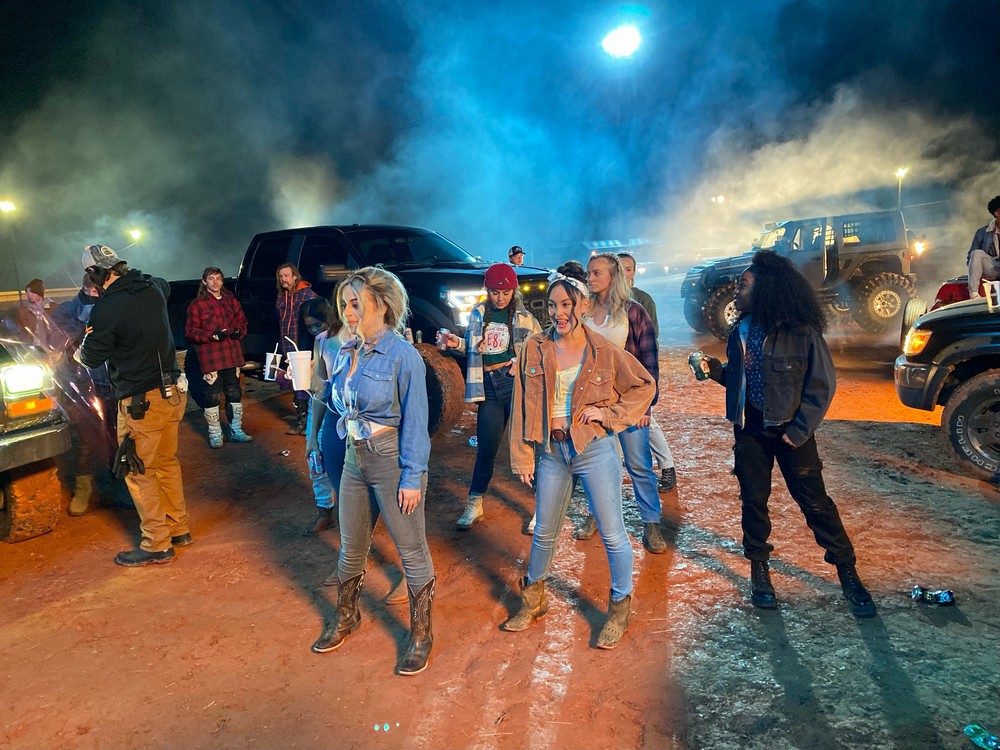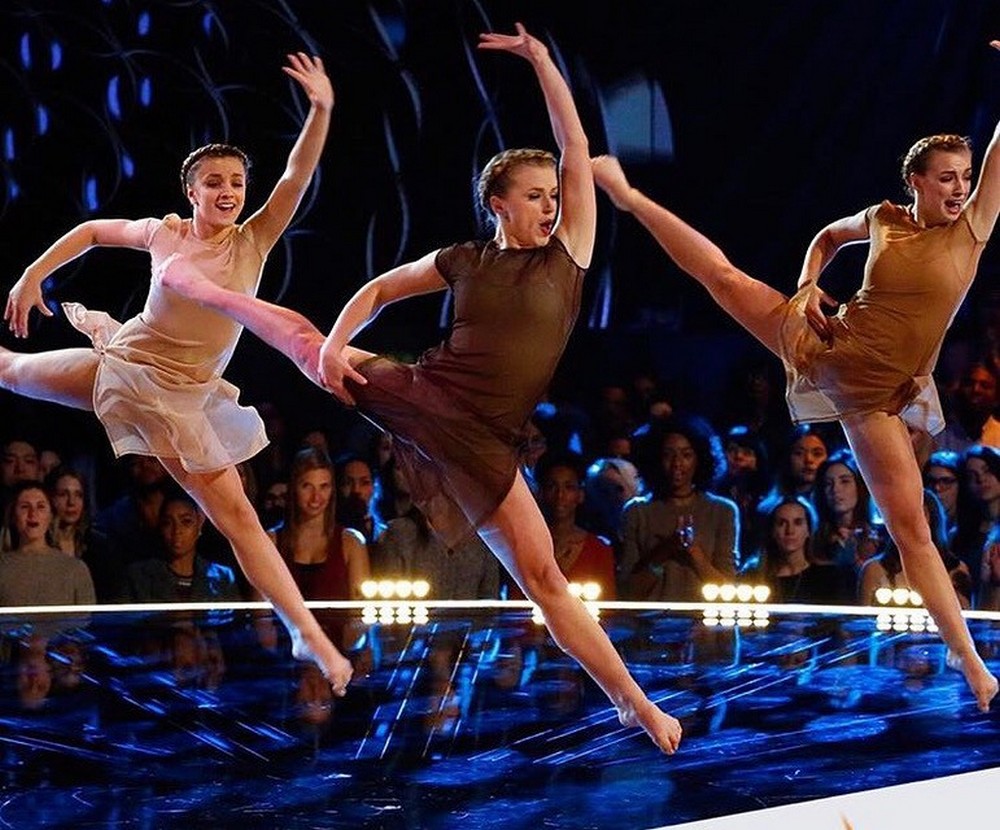 If you had a friend visiting you, what are some of the local spots you'd want to take them around to?
Favorite spot in the city is definitely the Atlanta Beltline. Every time someone visits me, I park at Lady Bird Cafe in Inman Park. We don't eat right away, instead we walk all along the belt line up to Ponce City Market. We'll take a lovely stroll through Ponce, possibly buy some donuts at Five Daughters and shop a bit. I'm a big coffee fan so I typically stop at Dancing Goats Coffee Bar while we're there. We stroll back to Lady Bird and grab lunch. (Chicken sandwich is the BEST) and then afterwards walk just a few minutes up the belt in the opposite direction through the Krog district and along the belt that way. Get ice cream at Butter & Cream and head home. You can get about 11,000 steps doing that.
My other favorite place in the city is definitely Chattahoochee Coffee Company. I LOVE sitting by the river and getting some work done. The views are insane. It's beautiful and so peaceful.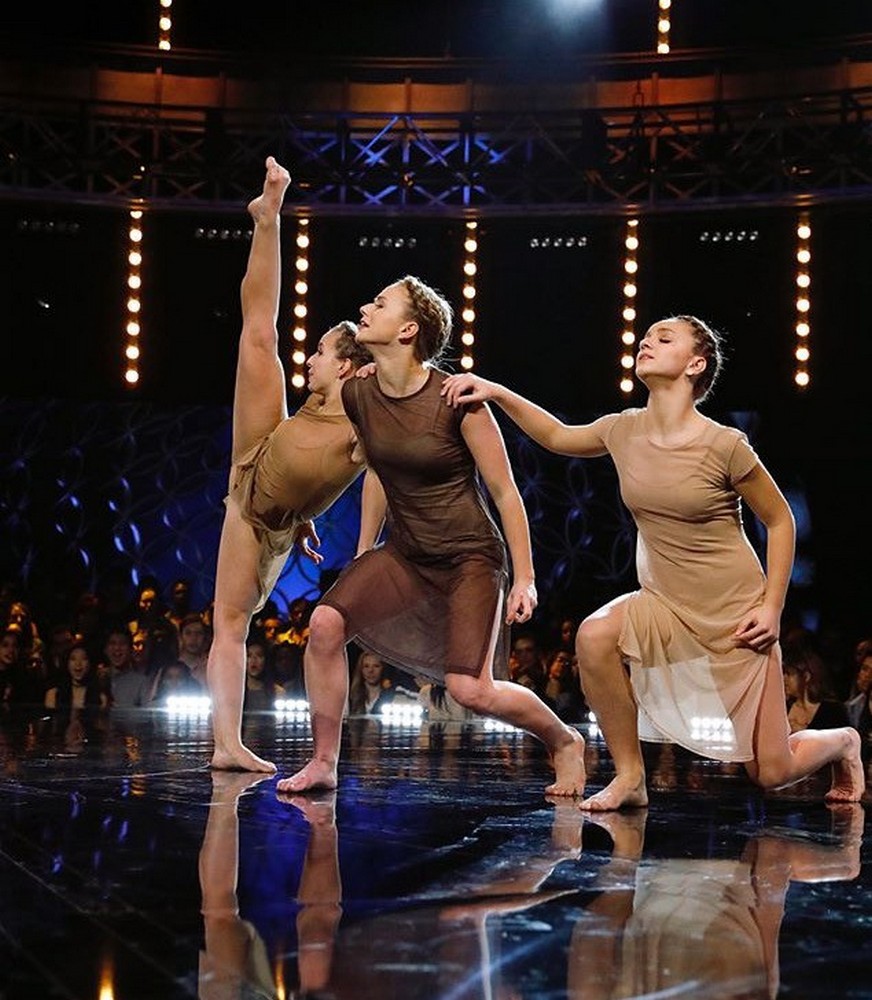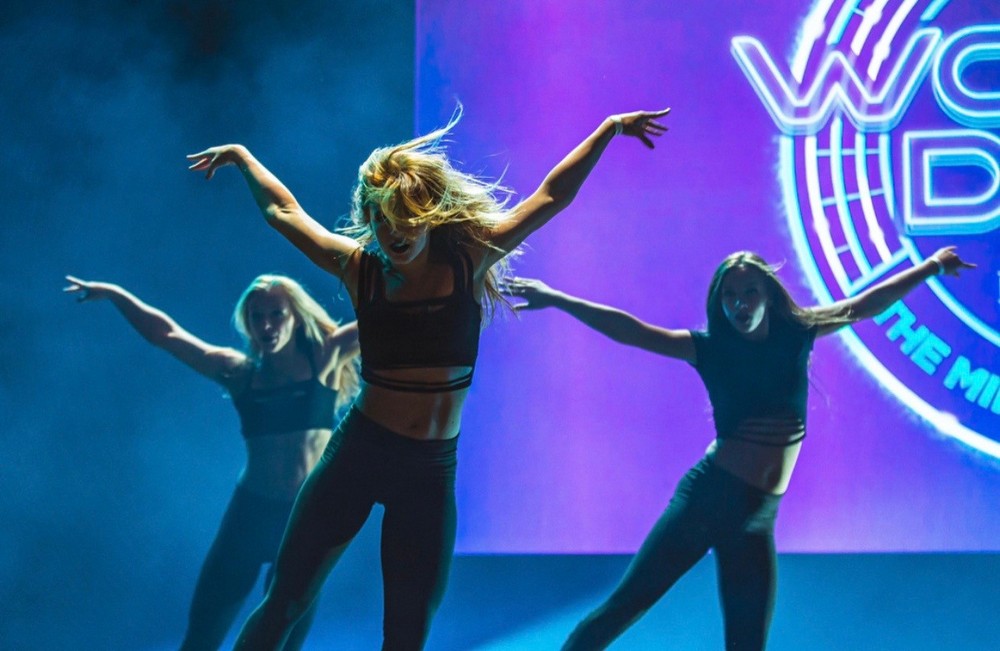 Who else deserves some credit and recognition?
I would like to shoutout my family for my success. My mom, Krista, my dad, Nick, my older sister, Madeline, and my younger sister, Lainey.
My parents raised us to be nothing short of hard workers growing up. They always preached to be the hardest worker in the room. It was always "if you want to be the best you have to work harder than anyone else trying to be the best". I took that everywhere with me and it is something I carry with me to this day. I'm always trying to train harder than everyone, put in more work, do more research, etc. They're the reason I have so much drive and am so motivated. I also have to give them so much credit because there's NO WAY I'd be following my dreams if they weren't so unbelievably supportive. They have always encouraged us to do what makes us happy no matter how much money we make. They've supported me and encouraged me every step of the way.
My sisters also get so much credit for the reason I am where I am. Growing up, we all danced together at the same studio and so we were always on each other's toes. I didn't want them to be better than me and they didn't want me to be better than them. 🙂 There was always such a healthy competitive energy between us that helped me grow into the dancer I am today. I'd be nowhere without them.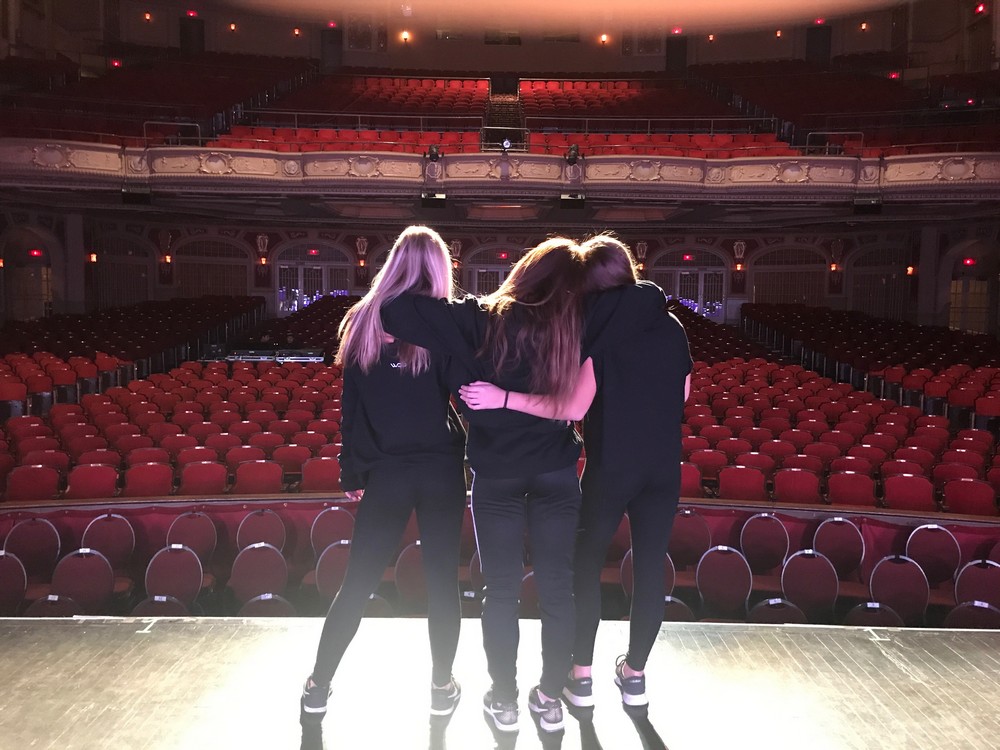 Website: https://www.chloemihacevich.com
Instagram: https://www.instagram.com/chloemihacevich/
Other: TikTok: https://www.tiktok.com/@chloemihacevich
Image Credits
Jeff Spencer Photography
Nominate Someone:
 ShoutoutAtlanta is built on recommendations and shoutouts from the community; it's how we uncover hidden gems, so if you or someone you know deserves recognition please let us know 
here.