How to think through whether you should start a business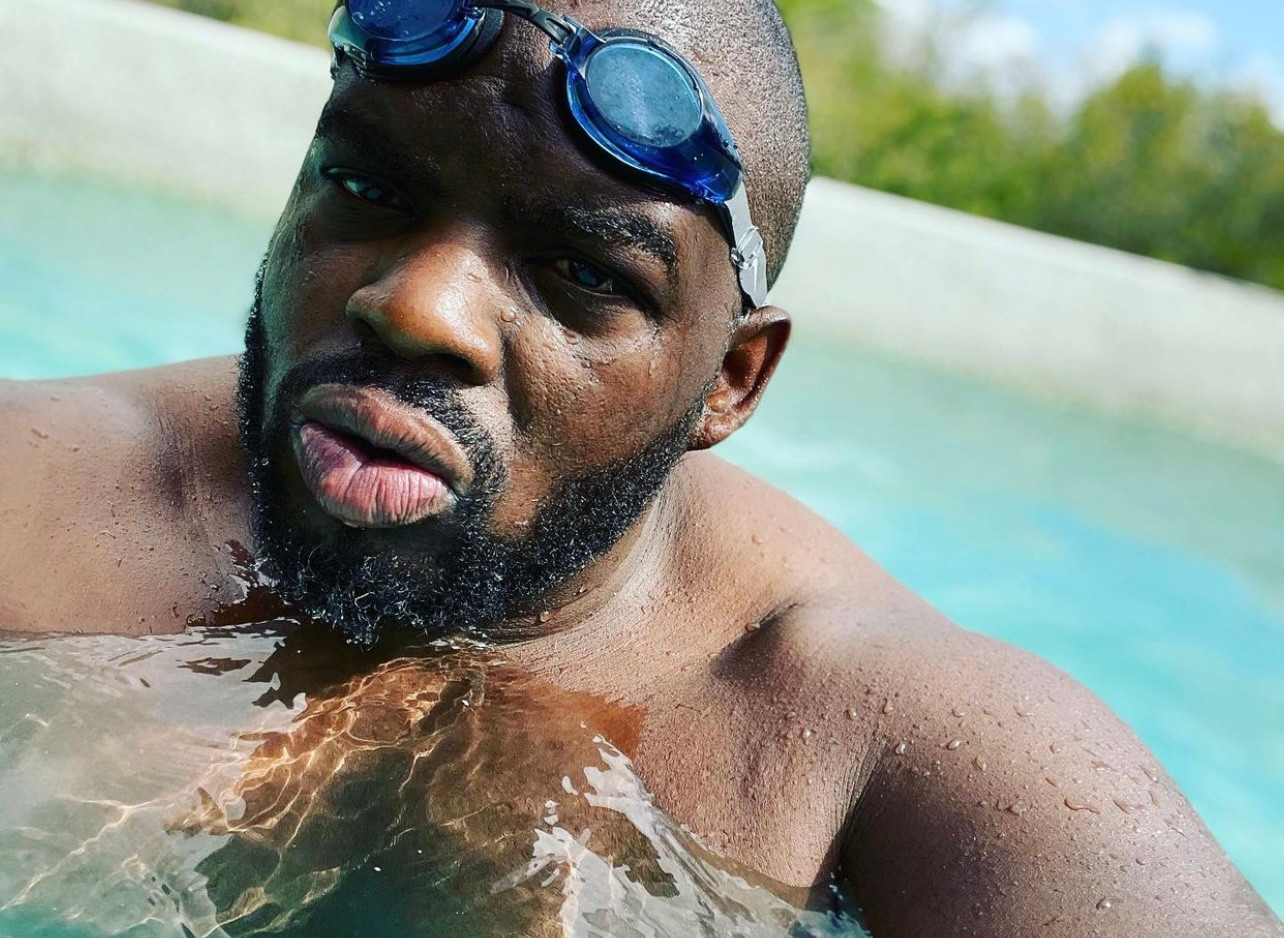 Readers often email us asking us for advice about new businesses they are thinking about starting and we often find that many of them don't have a framework for thinking about a more fundamental question: why should or shouldn't you start a business?
Below, you'll find how successful entrepreneurs from across the city thought about this very question when they were considering whether to start their businesses.
Hajara Dan-musa | Custom Wig designer & Hairstylist
Having my own business was conceived and birthed out of the desire to take control over my finances. Although, my legal academic background provided me with numerous opportunities to scale through as a legal professional, I had little to no control over my financial security due to the uncertainties of a collar job in today's job market. In addition, I had such a strong passion for my craft and the works of my hand gave me the ultimate fulfilment. I was self motivated , highly committed and my focal point wasn't geared towards just the money but mainly towards client utmost satisfaction. Read more>>
Ebonee' Dillard | Nail Technician & Esthetician
Trust The Process……. Becoming an entrepreneur wasn't something I envisioned for myself until I was about 20 years old. Although I was still unsure of the direction I wanted to go, I did know I didn't see myself in corporate America as a long-term career. I was very familiar with being around business owners & entrepreneurs. My mother ran her own business for 16+ years, my older sister was a hair stylist, my uncle naturally had go-getter mentality. I was always inspired by the business owners and creators that I knew personally. Read more>>
Amber Makupson | Beauty entrepreneur
The word Meraki means to do something with love, soul, and creativity; to put the essence of yourself into your work! I wanted to create a purposeful brand that would nourish your mind, body, soul, as well as your hair!. I want people to enjoy high performance clean products without having to compromise their health.I want my daughter and other women to learn the importance of self care and self love and look at my story and understand they can literally do anything they set their mind to. I've always dreamed of a life where I can get up everyday and love what I do. That is the ultimate success to me! Read more>>
Xavier Julius | Serial Entrepreneur
I wanted to build a planform for local and rising creatives to showcase their talent. After having a successful first fashion show back in 2013 numerous creatives reached out to me and applauded me on what I was doing some even credited me for giving them that extra PUSH that they needed! It was then that I realized the need for more positive outlets like mine and also seeing the impact that it had on so many different type of people simply warmed my heart! Read more>>
Alyssa Marie | Lash Connoisseur
Well when I first started iLash Icon 2 years ago I wasn't sure how it would go. I was a bit nervous but determined. I had just quit my job as a pharmacy technician and realized being a worker bee just wasn't for me. I needed to find interest in something and fast. Something that I would be happy to wake up and do every morning. I wanted to be appreciated. I had no plan B this had to go right. I took my last $500 and paid for a lash class I practiced every single day, 4 months in I was unstoppable. Best decision I ever made. Read more>>
Pluggy Simmons | Entertainment/ influencer
I always love being the person in control of my destiny, I realize working for others and having them tell me no wasn't going to help me take it to the next level that's being becoming my own boss came to life Read more>>
Claire Perez | Food & Prop Stylist
I decided to start my own business twenty years ago as a means to continue a career in food styling while juggling the demands of single parenthood. With no desire to end up in a corporate cubby, I was determined to pursue a freelance position that provided the flexibility to dictate my own schedule, while allowing me to be present for as many recitals, plays, athletic events and sick days, for my daughter as possible. Ruby has always been my driving force. Read more>>
Mila Brown | Tumbling, Gymnastics & Cheerleader Instructor
I always wanted my own tumbling business but life hits so I was never ever really able to save for it properly. After I quit corporate, I told myself I will have a mobile tumbling business, go to peoples houses and teach their kids how to tumble. Upon moving back home with my parents, I was able to to save money… then COIVD hit! My mom suggested that this was the time to do the research and get ready to start my business because when the world opened back up a lot of people weren't going to want to leave their house. I listened to my mom, bought the insurance needed, the licenses needed, etc and I started my mobile tumbling business of MB Tumbles, August 1, 2020. Read more>> 
Maisha Abdullah | Multi Disciplined Designer
The main thought process behind starting my own business was first putting myself in control of what I am required to do or not do. And that decision not be in the hands of someone else who many times did not have my best interest in mind. However of course when working for yourself there are times when things must be done that you would rather avoid, but they are generally for the betterment of you and the business as a whole. Secondly I always wanted my creativity to be at the center of my day to day activities and sometimes working for someone else meant sacrificing that in a big way. I never wanted to have a job again that was not related to my skills and talents or stifled my growth. Read more>>
Kimmus Jones | Hookah distributor & CEO
Having success in our careers and having capabilities to drive Fortune 500 companies to new levels. It was only right to put that same energy and drive into our own businesses. Read more>>
Dr. Tarika Sullivan | Chief Experience Officer
Black Girl Magic Tours began out of my love for travel, mural art, and black women. Nearly 10 years ago, at the height of the Natural Hair Movement, I created a natural hair blog for black women – not to showcase new styles and techniques – but to discuss the reasons why we were returning to natural after decades of relaxers. During this time, I was pursuing a PhD and engaged in research examining black women's experiences as educators. After juggling a full-time career in education, a doctoral degree, and (my passion) exploring issues related to black women's hair through blogging, I ultimately made the decision to complete my dissertation. Read more>>
Vincent Annor | Graphics Designer
Actually, looking at the believe I had in my self, I decided to start my business as a freelance designer. I wanted to implement what I know and the things I can do to help out with others who might need my help in the field of Graphics Design. Read more>>
Chanice Nykole | Health Coach & Owner of Change Of Plans
I created a healthier life for myself, and I honestly just wanted the same for other people. As a health coach, my business started out by just guiding people on what to eat to help them lose weight; or to remedy a particular health issue. I offer recipes, and meal plans; but what helped customers most was making the products for them myself. Creating a healthy lifestyle for yourself can be challenging, and my desire is to help as many people as I can. Whether it be with meal plans, coaching, or the juices that I make. I just want to help people be healthy so that they can live the abundant life they need. Read more>>
Martin Hill | Swim Instructor
My thought process behind starting my own business was not for profit, but for passion. More specifically, the brand known as Swimbosss was created to inspire, aspire, and transpire the lives of many. During my early years I almost drowned three times before seeking assistance from local lifeguards. I used to dig up and sell worms to enter the pool. The city pool at that time was located near the river, which brought in local fishermen. After hanging around the pool after hours the lifeguards then taught me how to swim properly. Read more>>
Everette Ligon | Business Owner & Entrepreneur

When I initially started my business, I tried to continually ask myself two questions; 1. if I were to go to an established company that offered the same services as my company, what would my business need to display to appear just as legit and dependable as the number one company offering the same services, and 2. if I were a customer, what would I need to see in a business to make my want to give them my business versus another company offering the same services. Read more>>
Victor Kamanga | Video Producer
The thought process behind starting my own business was honestly because I couldn't see myself following the traditional route of graduating college and getting a job. Don't get me wrong, the traditional route was heavily pushed on me growing up because both of my parents are not only teachers but immigrants from Kenya. Unlike most individuals though, I've always perceived school as just one route to success and as a backup plan in case my business ventures failed. Read more>>
Eric Layton | Author, Actor, Recording Artist and Owner of Haus of Pulchritude!
After being furloughed in March of 2020 due to the COVID-19 Pandemic. I realized one random night around 1:00am I had spent the past 14 years in a career (that I love I must say); however, spent this year's making other people happy and rich, all the while in an instant my life had changed with having to figure everything out on my own, though it could have been worst. I figured if I had to struggle and/or be without in anyway moving forward that it would be on my own terms; so, I developed "Haus of Pulchritude" my own branding company that includes the entertainment aspect of my life (Acting/Modeling/Music); as well as, my home fragrance collection, my first written memoir and my upcoming underwear line. Read more>>
Tiffany Cummings | Caterer
I have always loved to cook. I love the reaction and feedback I receive when people eat one of my dishes. For the last few years I have wanted to start my own business but was afraid but also did not know where to start. I lost my job in November 2020 due to Covid 19 and budget cuts and that was the boost I needed to start Tasty Eatz Catering. I have always been told by friends and family that I needed to utilize my cooking skills. 2020 definitely proved that you can do anything you set your mind to. Read more>>
Jessica Reale | Physical Therapist & Pelvic Floor Specialist
Like many other businesses, I started mine to fill a need I saw within our community. I had been practicing as a physical therapist specializing in pelvic floor disorders for around 10 years and practicing in the Atlanta area for nearly 5 years before making the decision to open Southern Pelvic Health. When I first moved to Atlanta, I was only the second board-certified specialist in the area. Read more>>
David Bridges | Real Estate Professional
I think, like many people, the reason I decided to start my own business is quite simple. I was searching for something that I simply couldn't find in the marketplace. I struggled for for over 2 years trying to buy a home and frankly, I couldn't find someone that met my needs and expectations as a buyer. I wanted to set a bar for my community, my friends and family their loved ones, that I knew would be different from their previous experiences. Read more>>
Maria Osorio Driscoll | Artist
While I was a junior in college I started getting request from family ans friends to paint murals on their kids nurseries. I was lucky enough that referrals kept coming and by the time I graduated college , I had a fairly well establish mural and decorative painting business. I knew then that I wanted to work for my self doing art and that it was possible. After years of painting murals and decorative finishes for both residential and commercial clients, I started shifting my work to fine art and I have been doing that for the past 8 years. Read more>>
Angie Jeanty | Founder and CEO of Glossy Couture Cosmetics
I wanted to create a beauty brand that was inclusive and focused on environmental sustainability. I've always had a profound, genuine interest in beauty and the sciences since I was a child. Never being able to settle on just one, I didn't want to feel restricted. I devised a solution that allowed me to combine my two passions, which became the focal point of my brand. Starting my business was an ultimate leap of faith that I felt like I owed myself. I also wanted to make an impact on younger girls in STEM who might also feel too afraid to explore their interests outside of education. Read more>> 
Jasmine Edwards | NAILTECH
I started my business at a low point in my life, so there wasn't a thought of business in a sense, I literally just wanted my nails done, I often think of the saying "the bottom makes you." I'm living proof of that! Read more>>
Leisa Jeanlouis | Influencer & Entrepreneur
The thought process behind starting my business actually was something that I stumbled upon accidentally and as time went on it just began manifesting into something I wanted to do . It took me a while to figure out whether or not it was something I wanted to do and how I would go on about doing . With the. support of family , friends , and god I came to the conclusion it was something I needed to do . Read more>>
Nadia Francois | International Best Selling Author and CEO of the What's Your Super Power Brand
Being free to raise my four sons as a present parent Read more>>
Megan May | Manufacturer Sales Rep, Interior Designer, & Cake Artist
Interestingly enough I never intended to start a business. I began having issues with diabetes in 2019 so initially I started baking to understand alternative ingredients for myself. I figured before I start experimenting with alternatives such as plant based sugars and flours I should learn the basics first. That is when I realized I was a great cake decorator and had a passion for it. I loved doing it so I started out giving away free cakes to friends and family so I could test different baking techniques. Read more>>
Aaliyah McGuire | Hairstylist & Entrepreneur
Every job I worked at I was never satisfied or content with management or the work environment. Years ago I started doing hair then I stopped or took a break for a few years due to sudden loss of family members. I decided to work at Amazon in 2017. I been there going on 5 years . During my fourth year that job taught me enough is enough and you are better and smarter than this . I was tired of management, work conditions , and the unfair treatment . I put my focus bsck on doing hair. Read more>>
Marta Ade | Co-Owner of Kedai Halal Asia
From the beginning, I figured that the journey to starting a business requires hard work from the start. Going through struggles, through trials and errors, and finding the right formula might possibly be the hardest part of a business. Commitment. Commitment is also an important aspect in small business. I have multiple experiences in small business in Malaysia, where I established two small eateries/restaurants. It was hard, but it was manageable. Read more>>
Eric Scott | Music Manager and A&R
I've been attached to the music business for quite some time, having grown up touring with a recording artist and learning from him and his team taught me a lot about how to navigate through this business for myself. I still have a lot to learn but I've made a bit of progress and I want to see how far I can take it. Read more>>
Judith McLoughlin | Irish Cook, Author & Tour Operator
My business is empowered by my personal story. When I moved from Ireland to America, cooking became a primary way for me to celebrate my heritage through the language of really good food. There was a natural cultural afflation between the legacy of the Scots Irish and Southern hospitality, so fusing the two became easy. Through the success of my first cookbook 'The Shamrock and Peach,' doors opened for me to teach cooking classes and expand my catering company. Offering a taste of Ireland in Atlanta created a desire for transatlantic travel with my patrons wishing to visit Ireland. Read more>>
Josh Samarco | Pastor, Writer, Teacher, Coach
For me it all began with wanting to redeem my childhood experiences. I made some terrible decisions between the ages of 15-17 that almost led me to throwing my life away and to the system. I said to myself at the age of 17, that if I ever had the opportunity to start something or give back to young teens, then I would do that. Thus, came the last nine years of my life spent walking alongside teens and young adults through the avenues of mentorship, youth and young adult pastoring, life coaching, coaching sports, teaching and speaking opportunities. Read more>>
Danny Boy | Artist | Philanthropist
I've always aspired to leave my mark on the world in some kind of way. Whether it be through music, fashion, humanitarian work or just setting an example people could follow. I studied individuals I saw creating things that impacted the world from scratch; Whether it was Jay-Z building an empire, Nipsey building up and improving his neighborhood's reputation or Steve Jobs just going against the grain no matter the cost. I combined all this inspiration and motivation, that's how you get 'BRICK BY BRICK'. Read more>>
Destiny Wheat | Owner, Seventh Level LLC

After years of retail experience and a business degree under my belt, I was given a job offer many wouldn't dare turn down. It hit me that I would be trading so much of my energy to make someone else's dream come true. Two short years later, Seventh Level LLC and shopseventhlevel.com was born. Read more>>