How to think through whether you should start a business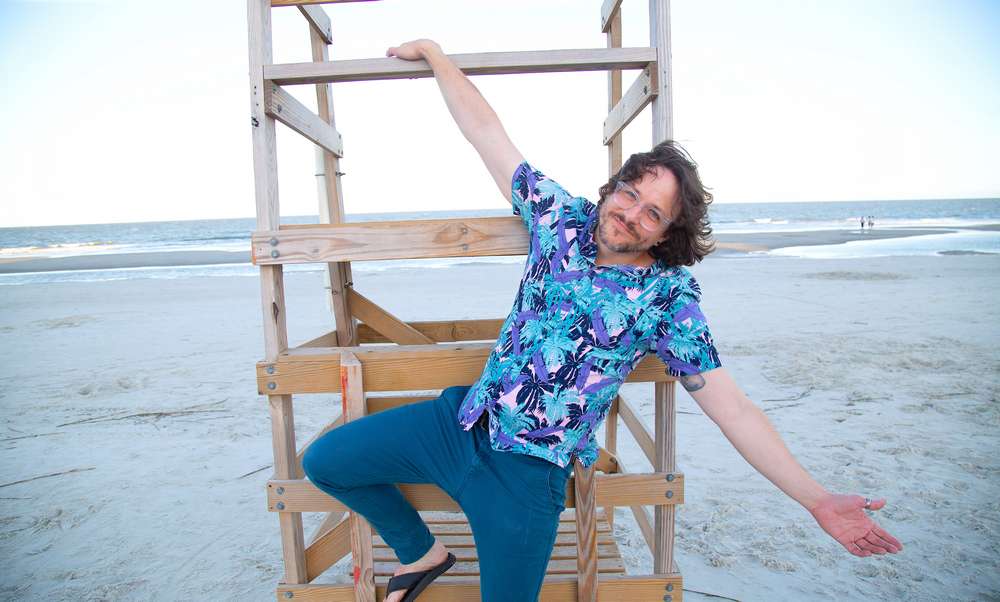 Readers often email us asking us for advice about new businesses they are thinking about starting and we often find that many of them don't have a framework for thinking about a more fundamental question: why should or shouldn't you start a business?
Below, you'll find how successful entrepreneurs from across the city thought about this very question when they were considering whether to start their businesses.
Candice-Aisha Eldridge | Organic Skincare Creator
My thought process when it came to starting my own business was simply being a BOSS! I've always had the drive to Wanna start my own business. I was just undecided on what exactly I wanted to do. I was nervous but I just woke up one day and decided why not do it and do it now. It's worth a try. Read more>>
Divine Collins | Founder of Being One Smart Sista, NPF
I had a few thoughts behind starting my business. I was starting from ground zero with very little guidance. However, I knew I had the tools to succeed and to help the young women I would work with succeed. For me, it was all about giving a young lady a chance that could change her life. That chance was given to me and it's important to me to give that same opportunity to others coming behind me. Read more>>
Brooke Bryant | Style Me BB | Wardrobe Stylist & Sustainable Fashion Advocate
I decided to start my business for a few reasons… I felt like it was time to see what it would be like to actually enjoy my job and agree with the value and purpose of my work. I've had the office job lifestyle and some days I would dread the idea of working — so I thought about what would truly make me the happiest to do everyday and that is Wardrobe Styling. Read more>>
Shaniece Govan | Serial Entrepreneur
It was knowing that I really couldn't see myself working for someone else. I've had a career job but I just didn't feel right. Read more>>
Gable Eaton | Founder/CEO
Time and service. My thought process for my business centered around time and being of service. How could I free up my time to accomplish the goals I have set for myself to have the greatest impact on my family and community. From my observation the greater number of persons who own their own time are successful business owners. Read more>>
Nia Knowles | Broker & Founder of Area West Realty
Being able to work from a place that is authentic, and true to my purpose is the driving factor behind starting Area West Realty, LLC. In the past, I often worked for companies that solely worked off "numbers" and meeting their financial quotas. Even in Real Estate, there are businesses that set this as the number one priority and NOT the ability to provide a quality service or help people. I have found these models to be short-lived and not sustainable. Working from a place of purpose that is greater than what I can measure numerically has not only increased my monetary gain but has provided true wealth in a richer life and lifestyle. Read more>>
Christina Johnson | Author, Speaker and Executive Director of MomAdvocate Foundation
In 2017 my one year old son At the time was diagnosed with pediatric cancer . he would spend the next two years of his life fighting cancer so while he was on his journey I found a love and passion for designing at his bedside doing chemotherapy treatment. I decided to take those talents in launchit into a business and not only help to pay for his medical expenses but also helping other build their brands. Behind every brand is a story. Mines was cancer. I later launch a non profit organization called MomAdvocate Foundation where I was able to fuel my passion for advocacy. Read more>>
Marielie Bourdon | Owner
The making of London's Alley was very strategic and I spent a lot of time visualizing what I wanted for the future. We are an online fashion and beauty one stop shop inspired by pop culture. I wanted to start the brand for my daughter, because I knew she would take after me and become a fashionista. I named the brand After my daughter Alivia London, and since her nickname is Alley I thought to combine the name. We bridge the gap for low income areas needing affordable fashion and beauty. Read more>>
Myles Banks | Video Producer & Owner
Being from Baltimore, MD, I faced many adversities in becoming who I am today. Once I got to college, I didn't see many people who really cared about the well being of others the way that I did. So once I found my calling in life, I wanted to be a living example of what was possible, through my story. So after changing my major in college to Business Administration, I decided that I needed to build a company to inspire the masses through Motivation, Positivity and Faith based content. Read more>>
Gavin Ireland | Commercial Electrical Contractor
Like many entrepreneurs, I found myself unhappy at my job at the time. Tired of being unrecognized, tired of being overlooked, tired of putting forth that extra effort while some of my coworkers shirked their responsibilities. I had what many people call the "Entrepreneurial Big Bang". Thinking that I'd be better off doing what I was already doing, just doing it for myself. Nobody in my family had been a successful entrepreneur so I didn't really know what to expect. The truth is that it's been a lot harder than I thought it would be, but it comes with a level of freedom and control that I wouldn't give up for anything. Read more>>
Amber Darrisaw | Entrepreneur, Chef
I was approaching my sophomore year of college, and I was employed at a local restaurant. I spent my entire freshman year and the summer after, working everyday. Unfortunately by the end of summer, I had nothing to show for it. All my basic needs as a college student blew through each paycheck I received, and it just wasn't worth it. I've always loved to cook. I've always enjoyed sharing my passion with close friends and family. Starting NLE didn't take me much thought. I knew I wanted to make money in an enjoyable way, so I made it happen. Read more>>
Darius Graves | Designer
When I first started my thought processes was literally "i have no idea what I'm doing but I'm going to do amazing things one day" i was constantly trying to think of ways of being the next off white or yeezy. Now it's all about being the first DAZE IN BKUE. Read more>>
Maya Myeko | Fashion Designer , Artistist Model
My thought process behind starting my own business was , i want to make clothes that make women feel as beautiful and empowered as i feel when i wear the clothes i make. i want to create clothes that stand out that make everyone in the room turn heads when you walk through the door. fashion is my muse it makes me so happy. AS far as my skin care line my tought process was i healed my skin off of natural remedies and a natural healthy diet and wanted to share that with others when yo take care of yourself life becomes so much more beautiful. my events buisness stemmed from me wanting to have fashion shows and concerts Read more>>
Lex Perry | Clothing (brand) & Entrepreneur
Ownership. Starting your own business gives you full entitlement to your endeavor. Ownership leads to Finacial freedom, connections, personal and business growth and etc. Owning my own business I'm 100% sure that no one can take this from me or hinder it in any way. Creating generation wealth, my thought process was to lead and provide. Read more>>
Cece Hymes | CEO of Where it Begins Magazine
Well it all started as a hobby. As I begin to network and meet new people. I really enjoyed sharing and listening to other people testimonies. So, I said why not do a blog and magazine now look at it now. Read more>>
LaVert "VERT" Young | Founder of YOUNGEST N CHAREG
I've always considered my self a leader, an growing up a lot of my peers would always gravitate towards me, so with all that being said I wanted to create a brand that will let people be N Charge an feel as though they are the boss. My thoughts were to create something so different that it'll make people want to figure out my background and what the brand is about Read more>>
Brandee Daniel | Entrepreneur & Digital Storyteller
While pursuing my Master's degree in Marriage & Family Therapy, I became more aware of the gaps in human connection within the Black community. I wanted to create a platform that could also serve as a safe space for bringing balance to peoples lives. If I could, in any way, tactfully shed light on certain taboo topics, I knew there would be a potential window of opportunity to further conversations that could build upon peace & healing. Read more>>
Sade Elam | The Financial Stylist
This is actually quite funny… I always wanted to be a business owner. I can remember being about 10-11 years old saying I'm not built to be anyone's employee. I didn't want people telling me what I could or couldn't do. I wanted control over my time and money. Back then I was called sassy, today we call it a kidpreneur. Fast forward to being 21-22 years old I remember asking myself, what I was doing with my life, what was the point in doing what everyone wanted me to do if I wasn't happy… Read more>>
Suzette Salandy | Speaker, HR Executive and Leadership Advisor
The thought process behind starting my business was to enable and equip leaders to lead more effectively. I believe that all of us are leaders in our own right and that each and every day the more tools we have to become more effective the greater the impact we will have in our lives. Read more>>
Sonia Paryani | Entrepreneur
Sincerely, By Paryani was started as a passion project, and mainly as a way to share my healthy, nutritious goods with people that have allergies and restricted diets. My husband and I owned jewelry stores. Jewelry and food are my 2 passions. In 2011, I was hospitalized for 3 weeks and diagnosed with Ulcerative Colitis. I lost 22 lbs in 20 days. The doctors started me on a cocktail of drugs and told me I would have to live on these medications for the rest of my life. Read more>>
Trellani Giles | 1/6th owner of MariMoms Natural CBD LLC
There are 6 MariMoms and we wanted our friendship to not only be about supporting each other but, building generational wealth for our families. We knew each of us had strengths that could be used to make any endeavor successful and we wanted to capitalize on that while helping others find Natural alternatives for internal balance. Read more>>
Tionne Chanel | Wig Master
Honestly I've always loved having my hair done but having to buy weave plus get someone to do your hair definitely starts to add up. Being in college with no job I eventually had to learn how to be budget friendly so I went to YouTube and kept watching videos until I felt confident enough to finally try on my own. Read more>>
Dalex Miller | improv guru / voice & face actor
At least two things come to mind when i think about guiding principles in my life and Güd Time Gang (Academy for Immediate Theatre). One i've known about for a LONG time, and the other came as more of a realization through the life narrative of my friends and artistic cohorts. Comedy has always been an easy in. I was weird… am weird? Will be Weird. Read more>>
Mollie C Creason | Art Broker + Founder, Well + Wonder
I think like most entrepreneurs I saw a hole in the market. And in terms of my hole, it was the ability to learn about and collect art without feeling intimidated. Art galleries can be intimidating and I wanted to create a space for new (and established) collectors to learn about art collecting, learn about the artists, as well as purchase the artwork directly from our virtual platform. Read more>>
Ayinde Sings | Musician & Business Owner
I had my hands in many things on the music side of things but I also knew that I could turn that into a business. I wanted to create something that would be financially stable while also fulfilling my dreams of performing, producing, and writing music. Currently my band Sings and Company is performing, Mimosa Jam Atl is the hottest brunch is the city, and I am currently also performing individually as well. Read more>>
Krystal Reese | Full Spectrum Doula & Nurse
I started Wild Birth Partum Care with the hopes of improving birth outcomes for families of color. During the height of the quarantine, there was a need from those who were dedicated to accepting the call to action. Supporting families before, during, and after the pregnancy became necessary to help address the disparities amongst the BIPOC community. Read more>>
Jesika Olguin | CEO & Injector
When I decided to start my business, my motivation was working for myself and having balance in my life. I was working with doctors and growing their business while being underappreciated and underpaid. I learned quickly that I can do it on my own and flourish. I did my research on how to start and jumped in. Luckily I had plenty of support and help from my past connections to be able to start my business. Read more>>
Sean " DJ Sean Blu" Wilson | DJ Sean Blu/DJ : Radio, Mixtape ,Tour DJ
I got tired of hearing No or You can't and that inspired me to get my own and work harder. Sometimes you got to create your own lane when won't allow you to be apart of theirs. God allowed me to create my own Company, create my own brand, my destiny, my own lane. Read more>>
Heather Bankhead | Founder, Hailey Bankhead Foundation
My purpose behind starting the Hailey Bankhead Foundation was to help families that have been affected by childhood cancer. Read more>>
Erika Walton | Boutique Owner
I've always been into clothes/fashion. When I was younger I took sewing classes and would make purses, jackers, anything and sell them at the family cookouts. I was always a hustler. When I was finally old enough to work I got a job in a retail store called DTLR which specialized in mens clothing which was super fun. Almost every job I had after that was in retail and I loved it. Eventually the work vibe got old to me and I started trying to find ways to make money without having to clock in. Eventually my mom convinced me to go and buy my first load of inventory. I hit the ground running and haven't looked back since! Read more>>
Elliot Freeman | Content Creator
As my videography and graphic design skills continued to increase, I began gaining more clientele as well. I started out by uploading my video work onto my personal instagram page, but felt that I should separate my personal page content from business. I didn't want my name to be directly connected to my business either, so the name Fun Time Media was created because I enjoy capturing others having a fun time. Read more>>
Crystal Dunn | Owner
Initially… FEAR was all I could think about. I knew I had and have a gift but I was afraid that the world and others wouldn't gravitate towards. Once, I got over that hurdle, my thoughts were "we are building an EMPIRE!" It sounds so cliche but it's true! I wanted something that if done right I/we can pass down to my children and their children. Now that we are established, we are… where can we expand? Read more>>
Destiny Ogletree | Licensed Brow Artist/Lash Artist
In my younger days I was the bossy only child that loved to teach others but as I got older I came to a conclusion that I also have to learn new things to explore different business ventures and gain new skill sets my thought process was always to go for what I already know and create financial freedom so I can be around my child more also to put a little more faith into my own company and work to build my brand Read more>>
Stephanie Kirkland | Artist and Instructor
Huemanity Studios was created due to my passion for art. I've always enjoyed all avenues of art. I feel like it provides a creative outlet and unites people. Initially, I provided pop up parties at clubs, homes and restaurants. The business continued to grow so it was time for a brick and mortar. Read more>>
Jala Thomas | Full-time visual coordinator, part-time fashionpreneur
The idea for my business was definitely an idea that I pondered upon for years. I knew that one day I would be my own boss, I just didn't know what I would be the boss of. When I was younger, I knew fashion was part of me because I stayed in my mom's closet like it was the store, literally. As I began to get older and went off to college, I struggled a lot with discovering my true purpose, thinking that school wasn't really for me because I struggled in business school. Read more>>
Jordan Bryant | Chef & Aspiring Entrepreneur.
The thought process was simple. I wanted to live out my childhood dream. Since the 3rd grade, I knew I wanted to be in the food industry. Once I got other reviews that my food was actually something that people would want, I had no choice but to turn my dream into a reality. All it took was some belief in myself and some prayer and I was good to go. Read more>>
Takeo Spikes | 15 Year NFL All-Pro Vet and Creator of Behind the Mask Media
I started my company Behind the Mask Media in 2020, following my NFL career. After spending 15 years in the league, I wanted to create a platform where athletes could be vulnerable and share their authentic and untold stories. It started with the release of my book, Takeo Spikes Presents: Behind the Mask, where I chronicled personal stories of some of the greatest NFL linebackers to play the game. I am creative at heart; I wrote the book and shot all of the book's photography. From the success of my book, I launched my weekly podcast show, Behind the Mask. We are currently in our third season of the podcast. Each week we feature pro-athletes, subject matter experts, and celebrities to discuss sports, social issues, business ventures, and relevant topics to today's culture. Read more>>
Chanel Tillman | Hostess, Voice over Artist & line dance/firearm Instructor
I had been instructing line dance aerobics classes, hosting/exceeding events and a voice over artist for years. It seemed only fitting to put all of my talents under one umbrella and create a business doing all the things I love. Read more>>
Jacqueline Nickerson | Owner/Founder of My Son's Closet
Prior to starting My Son's Closet LLC, I literally dreamed about it. In the dream I was working in the store. I saw the colors, the logo, everything. At that time I had one son around the age of 4. I'd go shopping for him and have a hard time finding clothing I liked for him. The selections were limited for boys and barely any variety. The children's section would be 75% for girls and the boys section was like an afterthought. Prior to having my son I never noticed because I had a lot of nieces. It blew my mind because you have to dress boys too. So, why were there not more options? It wouldn't be until after the birth of my second son years later where I put the business plan I'd written into action and started my business online. Read more>>