How did you decide to start a business?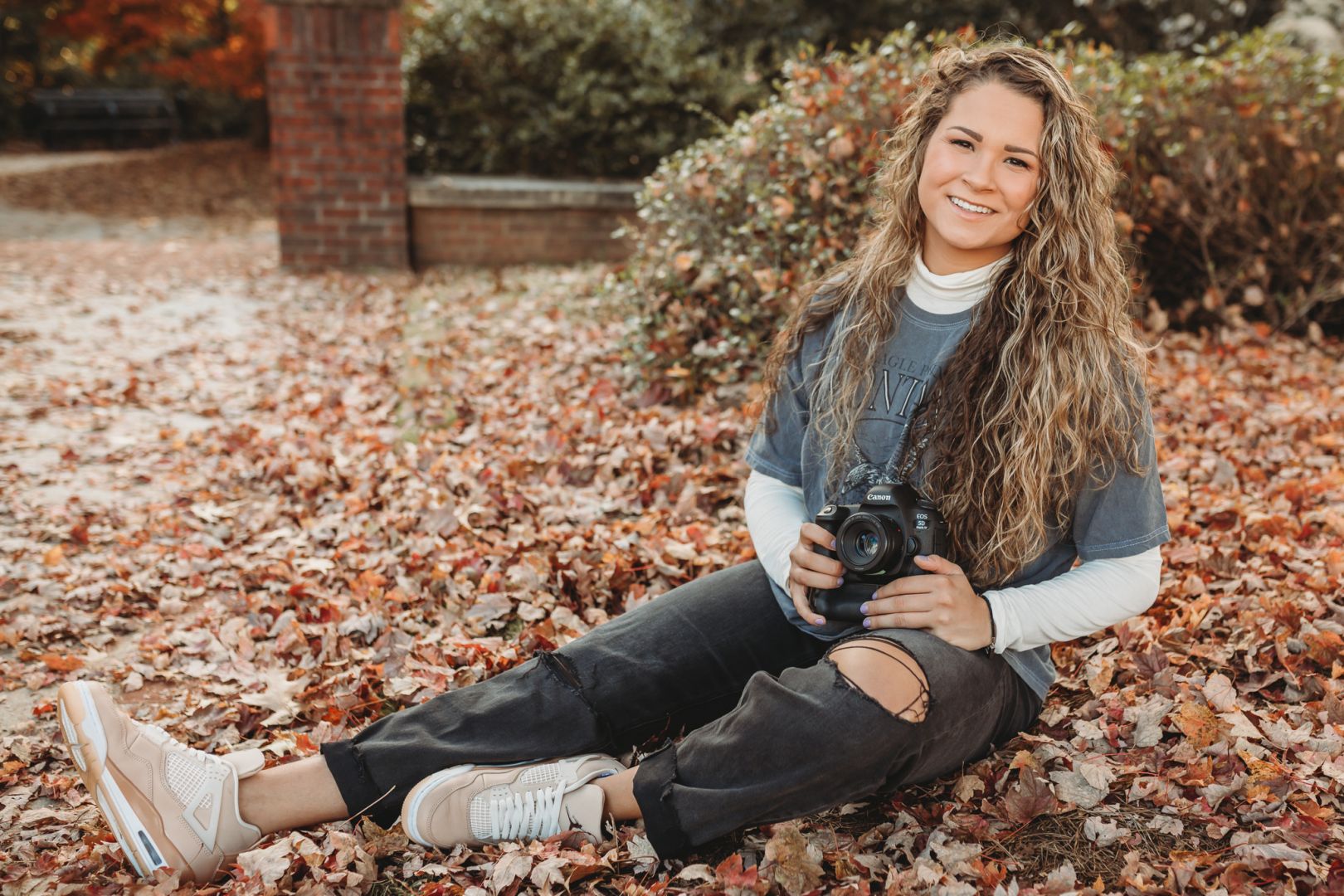 We reached out to some of our favorite entrepreneurs and asked them to think back and tell us about how they decided to start a business. Check out their responses below.
Tara Jackson | CEO & Radio Personality

I graduated from Point Park University college in 2017. I really didn't have any jobs lined up because I didn't really want to work for anyone else at that time. Couple months after graduation I decided to start my own multimedia businesses called, HotxxMagazine LLC. I believed that if I went to college and collected most of the tools needed to succeed then I would be more than capable of running my own business. Then I started to get into radio so in 2019 I started my LLC for HotxxMagOnlineRadio. Read more>>
DJ Lady Trey | Female DJ, Radio host, Radio CEO and Record Producer

I always wanted to build a foundation where my offsprings can benefit from. Starting my whole TreyCan Productions ie: TreyCanRadio and TreyCanRecordz will give me some financial help in the future therefore allowing me to save for my children's future. I love being in the entertainment industry as a female dj, radio founder, radio host, record producer and entertainer. Read more>>
Trevon Hicks | Business Owner & Tennis Player

So, my business name is 10pcBlessing. On my logo, I use the peace sign (deuces) instead of the "pc". Any who, everyone who knows me knows that I am a wing lover. Maybe a wing connoisseur… I kept thinking to myself "What can I do with my love for wings?" When covid first hit, I had a lot of time to brainstorm. As I'm jotting ideas down, I thought maybe I could do a clothing brand. I wrote down a list of names of what I could call my brand, but none of those names stuck. Then I thought, "I always order a 10pc combo. How can I use that into play?" I didn't want to use "combo" as apart of my brand name because that was just the obvious. So, on my paper I wrote "10pc" and started thinking what could complete that. Read more>>
Antwan Buie | AKA Executive Chef Ceejai

The thought process behind me finally coming to terms with starting my own business was can you actually do this?! It was a constant question that kept me afraid from taking the first step but once I got over the fear and realized that I was already running and operating another's companies operations why not just do it for myself with my own schedule with me calling the shots and put it in that same work and building my own brand Read more>>
Kelly Carnes | Founder and CEO of Trove, the world's first peer-to-peer costume rental platform

I created Trove because at first I wanted to solve a personal problem. I am an experienced cosplayer, Renaissance Fair go-er and Halloween lover with a closet of more than 300 high quality costume pieces. My friends were constantly borrowing these expensive pieces, for free, because they also wanted to look incredible for an event but didn't want to make the same investment in a single-use piece. When I floated the idea of renting out my costumes instead, my friends not only supported the idea but asked if they could also list their costumes, as they had the same issue. That's when the light bulb went off and the "me" problem became a "we" problem. I realized I could use a peer-to-peer rental model, just like airbnb does, to help costume collectors monetize the collections they have in storage, which lowering the barrier of access to other curious creatives who want to play, or work, in costume. Read more>>
Logan Angelvin | Winemaker

I worked for a long time as an emloyee and I wished to be my own boss. I considered many different business concepts that would allow me to be more indepdendent, before I decided to launching a rosé brand. As I was raised in south of France, I was exposed to winemaking, especially to rosé. Not any rosé, but that the world's finest rosé making region: Cotes de Provence. Thanks to my wife's familly both in New York and Atlanta, I had observed that rosé in general was not widely known or represented in the US. Even in the import sector of Provence I found few choices and often poor quality on the international level.. However, I knew that the industry was booming and I could see that there was a market. The brand my mother's maiden name, Angelvin, was an obvious choice. Read more>>
Sandra Monzon | hairstylist

i love do braids and style hair since i was a little and I never thought of it as a business until after the pandemic started Read more>>
Corinne Crofford | Astrologer & Artist

I have always been an independent person. The prospect of being my own boss, calling the shots, and setting my schedule has been a lifelong dream of mine. After working in the corporate world in NYC for a few years, I realized just how stifled I felt by chasing someone else's dream, on someone else's schedule. It did not feel right for me. Plus, I am an Aries Sun sign, so I'm too headstrong to take orders from anyone else anyways. *wink* I wanted to be able to serve my clients to my maximum potential, and after enduring the grueling work culture of New York, (so much so that cigarettes began to replace meals for me at the time), I realized that I wasn't going to achieve my goals by putting in my time at a huge company and settling for less than I was worth. Read more>>
Marquita McMillan | Owner & Soapologist

There are many people including my self that suffer from skin issues that we have ignored for years. We blame it on cold weather, warm weather, being born with, allergies, etc. For years many people never thought to take a look at the cleansing products that are being used on their skin. Chemicals, animals fats and many things that we can't pronounce are additives to commercial soaps. I realized that the only soap I could use was the Dove (white bar) without any irritations. Eventually, that started to change for me as well. I felt that Dove was so plain, boring, no scent and I needed to try something different. Over the last two years I researched and started to make my own cold process soap bars. Read more>>
Chemi Choates | Jewelry Designer

I have always been an artistic person. I started making jewelry in 2014. I seen some custom work from a European designer, I figured I could do it myself. I started creating bracelets made from different types of beads and gems-more of the Shambala style. I took my exploration a bit further and created necklaces which led to rosaries and sports fanware. Then I fell in love with European charms which are the big hole charms that certain in major company sells. I seen that I could get the same charms at a cheaper price and I was excited. Then I birthed Bél Charms. Bél is French for beautiful which is a play on my name which is also French. Fast forward to now I have found my own vendor which I will introduce my new collection in 2022. My collection will include custom signature and stopper charms and themed full bracelets. I create bracelets for babies and teens also. Read more>>
Minasemma Ramon | Entrepreneur

After going through an early term pregnancy, I realized I needed to take care of my mental and physical health. I've worked in retail for sixteen years for many retail chain companies. I was used to working in stressful environments having to perform job duties for unqualified bosses. I worked so hard in the retail industry and have been overlooked for many promotions due to discrimination. I knew it was time to make a change and bet on myself! After the pregnancy, I knew I could no longer tolerate those working conditions and no one should! Read more>>
Tali Mattox | Lash Artist & Lash Tool Supplier

I was scared. I won't even lie to you. But I come from a family of entrepreneurs so I knew if I needed help and resources it was accessible to me. I was terrified but I thought of how my children could benefit from this business in the future and how many doors it could open for me and then and I just went with it. Read more>>
Alphonso Harvey | Founder

Help To Moms was formed after my wife and I were expecting our first child. At that point I had been selling medical devices for a decade. My wife started to utilize the products that I previously sold to provide herself pain relief. I believed that our products could help many other expecting moms, so we began to offer our Pregnancy Support Kit to others. The solution I developed for her worked wonderfully, and in the very first year thousands of women were helped by utilizing our system that allows them to manage pain and assist in the prevention of deadly blood clots. Read more>>
Amy Hubert | Medical Aesthetics, Emergency Medicine Physician, Retired US Navy

A measure of a person's life is the effect they have on others. I wanted to create a neighborhood medical spa. The Beauty Barn was created with a dream of bringing medical competency, kindness, and a sense of fellowship into the world of facial aesthetics. The Beauty Barn is a place for neighbors and members of this incredible community to gather, laugh, and enjoy both brand new friendships and networks of people we have known for more than a decade. I hope to instill a renewed sense of self-confidence and empowerment in each client. Confidence is a super-power, and it is one of the most beautiful things we own. Read more>>
Laura Tshilumba, CPA, HMCC | International Tax Specialist and Health Mindset Certified Coach

In all vulnerability, I never thought of starting my own health and wellness coaching business. I am a Certified Public Accountant by trade and almost my entire career has been about helping my clients navigate U.S. tax laws. However, coaching chose me, sort of. After my own self-love journey during the Pandemic of 2020 and sharing my story and experiences with other women, I realized that I was not alone in my pursue of healing my body from diet trauma. I was not alone in my past experiences with diet culture and how it has taught me to demonize my own body. Read more>>
Mark Madden | Banker & Entrepreneur

I decided to start my own business for a few reasons. First, I wanted to create an additional stream of income. As the cost of living continues to rise, I feel that this has become imperative. Second, I needed to do something that was fulfilling and rewarding. I've always enjoyed fashion so a clothing line was most appropriate. Last, I would like to transition out of corporate america and believe that this new business venture could be my way out. Read more>>
DeCarus Baker | Photographer

The thought process behind Alex Rye Photography was to not only produce top quality images but to also create an environment where the client feels completely confident and secure. In January 2021, I found my late grandmother's camera in my memory box kept away in storage. That prompted me to pursue and old but not forgotten passion; Photography is a passion that my grandmother and I both shared. To simply put it, it was a mixture of passion and process that helped bring life to my vision; moreover, locating that camera was a gentle reminder to ply my trade in photography. Read more>>
Tarik Kitson | Philanthropist, Real Estate Investor and Public Health Expert

At the moment I was very naive of how difficult it would be grow a business. I had found something I was passionate about and felt that I could do a better job than other organizations that was currently doing it. I was confident that my network of people could help grow it out into something bigger than I could imagine. Read more>>
Dani Jayden | Photographer and Actress

I had always been super into photography and everyone always told me I had an eye for it. But then I got married and had kids and never got around to making anything of my passion for picture taking. Then on Christmas 2017 I lost my 4th child 16 weeks into pregnancy and had a horrific experience through the delivery. Her loss became my purpose. From there, I realized my closure would be in giving other families what I didn't get… the only professional images of and with their deceased or fatally ill child that they would ever be able to get. Read more>>
Heather Crouse | Wedding and Portrait Photographer

I've always had an interest in photography, but this past August I started pursuing my dream full time. Prior to August, I was working full-time at a private school, which I absolutely loved, but I knew that doing photography full time would allow me to work from home with my baby, giving me more flexibility and time to learn and grow in the photography industry. Read more>>
Ivan Thomas | Entrepreneur, Motivational Speaker and Author

My thought process was that I was tired of being average. Tired of allowing someone else to determine my worth and my financial trajectory. I knew that I had a unique purpose and there was greatness inside of me, so if I wanted to build my own legacy, I decided that I had to take matters into my own hands and create the future I desired for myself. Read more>>
Paula Segovia | Fashion Designer

To start it took me some time, I had to discover what I really liked and what I wanted to do. Deep down I always knew that I wanted to do something more artistic but I didn't give it the place or the importance it needed. I felt that I had to take another type of career more "professional" to please and fulfill the expectations they had of me. Giving me the opportunity to try something artistic was the best decision I could have made. It's like I found my little space in the world. I feel at home, comfortable and happy. Read more>>
Allie Book | Photographer

I have always enjoyed taking pictures of my friends and family, and suddenly I found myself being the go-to photographer at events. I figured why not take things to the next level? I tried my hand at different types of shoots: headshots, maternity, newborn, milestones, etc…I'm still working out exactly what my "focus" is, but I'm enjoying every step of the way! Read more>>
Aurelieus Golphin | CEO Love1sound | Music Artist | Actor | Artist management | Strategist | Speaker | Podcast host expert | Artist development | Event planning | Fullsail University | fashion designer

My thoughts on started my own business was to grow and help people that are just like me no matter what sound nor color they are Love1soundLLC is business that gravitates you the youth and like minded individuals. Read more>>
AnnaLisa Chavez | Creative Director & Small Business Owner

I started my business for a couple reasons. My primary job (Creative Director at Newnan City Church) is obviously my first priority, but I wanted to be able to share that same creativity with as many people as possible! AL Photography, Videography, & Design LLC allows me to take my ministry through my gifts and talents anywhere! Read more>>
GoldSummer | Lifestyle Brand

Creativity has always been my thing. For years, I've been interested in how brands could influence and motivate others to aim for higher levels of purpose and generate good vibes. The overall picture of ownership has also been really intriguing to me. Something about having the ability to create whatever I want, when I want is such a dope concept because it puts the control back in the creative's hands. Combining the two interests of creativity and ownership is how GoldSummer was started. I wanted to create a lifestyle brand that reminds you of that forever moment, so no matter when you think about it, it creates good vibes. Read more>>
Robbie Johnson -Coutee | Owner of The Abi Project and 57th Ave. Footwear

When first starting my business my thought process was a little clouded. Only because a lot of the times my taste level and my pocketbook were on two different pages! There wasn't a market for women like me. Who were on a budget but wanted to look expensive. When shopping a lot of the times I could never find reasonably priced pieces that I loved, so I created my own niche. My brand represents rock moms who want to keep its fly but on a budget! I represent women who love unique pieces and love to stand out in a crowd. Read more>>
Angelique Walker | Owner of 1 of 1's by Jolie

I started my business based on my love for being creativity. I always wanted to be different and unique. I live in Memphis, TN and I remember a particular event, that everyone was going to. I worked in the mall at the time and I could remember everyone buying the same exact outfit. I decide to make my own and literally after that night my entire life change. I made my entire outfit, from the dress to the bedazzle shoes. I woke up to Facebook messages, asking when will I be accepting orders. Read more>>
Moyanda Pierre | Entrepreneur & Philanthropist

I grew up in a single-parent home where a strong-female immigrant was the sole provider. While in college I knew I did not want to go the traditional route of graduating and working a 9 to 5 like the rest of my peers. I even tried out the 9 to 5 life and confirmed that it truly was not for me. There are needs throughout my community that the enterprise I have started addresses and continues to highlight. Speedy Service Co. is focused on providing minority-owned small businesses with the resources and knowledge they need to be successful. Read more>>
Ariel Tinker | Independent Musician & CEO

I started Dreamers & Co. specifically because I wanted to inspire, motivate, and impact people. I've always been a dreamer chaser and I know how hard it can be when your chasing any goal, dream or passion alone so I wanted to give people an opportunity to have company while doing so. Hence the name " Dreamers & Co. " and I went into fitness apparel specifically because I had just started my fitness journey and it made me feel empowered doing fitness so I wanted to make the clothes that were designed to help you feel at your best while working out. Read more>>
Whitney Stephenson | Co-Owner Phoenix Spiritz "Phoenacolada Vodka"

One day at the store my husband Timothy was buying alcohol and spent like $200 on one brand. He then came to the car and said how do I start my own alcohol brand? Once we got home I started to research how to start your own spirit brand. Once I found a distillery that we thought could work we reached out and started the process. Before the spirit brand I (Whitney) already had a business of my own and I believe it inspired my husband to want to start a business. He wants to have something that he can pass down through generations to come. Read more>>
Abesi Manyando | Public Relations Executive, Celebrity Publicist, Author and Songwriter

My thought process was to flourish happily in a field that I enjoyed and have a career not a job. Specifically a career that could give me the freedom to not have to answer to a boss while utilizing my creative skills such as writing and art in someway. From the time I was younger ,I've always known that I wanted to have my own business. I never pictured working for anyone. My first dreams as a young girl was to be a fashion designer and artist (painter, illustrator) and later a writer (books film).. Ive always known myself to be a creative and knew that I could only be happy flourishing in an artistic field. Read more>>
Aravia Ford | Jewelry Maker

My thought process behind starting a business. Was what could I leave behind for my son? What legacy? Something that he would enjoy doing when I'm long and gone. Something that would forever be trendy. I started the business based on my son he was my whole entire process. Read more>>
Maya Emme | Owner & Operator PLRGSE

The Poor Little Rich Girl Studio is curated for the glamorous city girl… The Boss, the Traveler, the Foodie, the Student, the Artist, the 90's Rap Connoisseur. Founded to offer High Fashion Style affordably, with brown skin and ethnic body types in mind. Read more>>
Brittney Thornton | Radio/TV Personality & Wellness Coach

I wanted to carry my family legacy back to owning our own businesses. My parents gave us everything, the least I could do as the firstborn was leave where they left off in creating generational wealth. My kids (natural or inherited) will have bonds, stocks, assets and businesses to leverage their lives with Read more>>
Betsy Cuenca | Owner

Indio Brewing Co. is a Latin owned brewery and operated by husband and wife. Jonathan Martinez owner and brewmaster started as a home brewer. He brewed in the kitchen which caused trouble when his wife tried making dinner. She insisted he get a new place to brew. One thing led to another and he opened a brewery. That wasn't exactly what his wife meant, but it worked out pretty well! Read more>>
Coroma Combs | Creative & Entrepreneur

I honestly sit and ponder and think about the journey and process of C.Rece Knots Creations. I often feel I'm dreaming or I'm in a time portal that had placed me in a foreign yet exciting space. It all started from having a desire to purchase a signature piece that expressed who I was as a person. I search every outlet, I felt. I saw many that were almost "me" but not quite. Then it hit me, you can create your own. So I visited a few local retail stores and picked up some items I adored and thought I could create something so different and new. During this time, the pandemic was new and affecting so many aspects of the world but I was determined to create. I get home and begin to "draw" on the canvas. Read more>>
Aaliyah Boler | Holistic Doula & Childbirth Educator

I initially started Yeye's Gift Doula Services as a means to shift the narrative for pregnant black women and their families here in Atlanta. I have found my niche in serving this specific group of people and wanted to create a spiritual-based, holistic form of prenatal care for pregnant women of color. My passion for this line of work became deeply personal when I gave birth to my first child in 2020, when I was only 5 months pregnant. Read more>>
Kristina House | Personal Finance and Productivity Expert

I come from a family of entrepreneurs – I even worked for my father's business when I was 13 years old, giving me first hand exposure to what it's like to chart your own course, and live the dream on your own standards. Realizing that this was a direction I wanted to follow, I encountered a challenge in pursuing it. My trouble was knowing exactly what it was I was destined to do – for myself. Read more>>
Chunkie | Makeup artist & + size influencer

Honestly there wasn't a thought process , it kinda just happened and as time goes things just started coming together . Read more>>
Shaila Martin | Nail Artist

In the beginning, my entrepreneurial drive was the catalyst and driving force in pursuing the ownership of my own business. Honestly, I was like most other people who was tired of the politics in the corporate game. In addition to being a new mother at the time, I wanted to provide something more for my daughter and family. Leaving a legacy for the future generation was most important to me. I wanted to be in an industry that I felt comfortable in and the beauty industry was just that! Nails are life in my world. As a woman, Read more>>
Yolanda Anderson | Wife, Mother, CEO & Freelance MUA

My thought process behind starting my own business was to not only work toward creating generational wealth but moving forward with my passion for makeup. I wanted to create a brand that people would love and purchase with no regrets. Read more>>
Rachel Biestman | Salon Owner and Creator

I opened The Darling Loft Salon in July of 2020 in response to the pandemic. I had been working in a large salon for about 3 years, and during the stay-at-home order my husband and I went over the realities of working there during the pandemic. We are both independent contractors, and with three children we were concerned about having to stay home from work due to possible exposure. There seemed to be only one answer: to open my own micro-salon! Read more>>
Maui Bigelow | Writer, Content creator, & Event producer

My greatest thought and understanding was creating something that complimented my purpose. I know that my purpose is energizing and empowering women and girls. My desire was to assure that every business, brand, and event catered to women and girls. Read more>>
Lamar Clay | Auto Headlight Restoration and Detailing Owner

Well my thought process behind starting my own business started as a young child. I've always imagined running some type of operation. Rather big or small. I like the fact of everyone playing a role to get something done. That intrigued me. Still does even more today. Not to mention my parents were both entrepreneurs. So growing up I witnessed my parents work for a company then later work as entrepreneurs so I saw the difference. Therefore I told myself one day I'll own a company or help run one with someone. I didn't know what I'll be doing. I just knew I wanted to own a company. Read more>>
T'Kiyah Outlaw | Wedding & Event Planner

When I started my business, I was absolutely terrified because I personally had never seen anyone that I could relate to at the time start a business. So, as the first entrepreneur from my immediate family and circle of friends at the time, I didn't necessarily refer to them for advice about starting my business. While they were aware and fully supported what I was doing, I made it happen on my own; which made the whole process scarier. However, I realized in the moment that learning experience was something that would benefit me forever and I could now share this information with my family, friends and generations to come. Although I was the first in my immediate circle, I didn't want to be the last. Read more>>
Stacia Keogh | Story & Speaking Coach

I had to move forward. I worked as a performance storyteller and jobbing actor for decades relying on education to develop my teaching practice and project work. The arts are always the first thing to go when funding is cut. Of course when you have to stand in front of people and explain your idea or plan or self your realise those performance skills transfer to presentation skills in the world of business. I discovered networking to connect with adults, specifically entrepreneurs inventing new solutions to tackle the worlds work. Read more>>
Candace Robinson-Rankin | Online Thrift & Consignment Reseller

I started my 1st business in 2014, which is still going strong, but in 2019, right before the pandemic hit, I decided to start a resale business. I dabbled in it as just a means to having another stream of income because I love to shop, especially at thrift stores. As the pandemic ramped up, the world was beginning to change especially in the workforce. I then started to realize that we as workers at these corporations are disposable and I no longer wanted to be disposable. I also wanted to teach my son that you can create your own money and destiny, so I left my 6 figure job in pursuit of happiness under my own terms. Read more>>
Valerie Mius | Entrepreneur

My thought process behind starting my own business was wanting to turn my hobby into a living because of how passionate I was about making cakes. I remember when I was a child my grandmother used to always bake and she would bake from scratch. That got passed on to my mother and then to me. I even have her old recipe book that I still use from time to time. I always knew I wanted more for my name than just working and building someone else's company. Read more>>
Michel D. | CEO/Owner of 31 Empire Inc.

To create a better situation for artists, because I've seen the industry exploit artists' dreams for so long, I wanted to create an avenue and/or EMPIRE, as well as giving artists access to all outlets in the industry. Along with allowing the artists to grow as well by giving them connections and gaining as much knowledge as possible. Also helping them take their career where they want it to go. Read more>>