How did you come up with the idea for your business?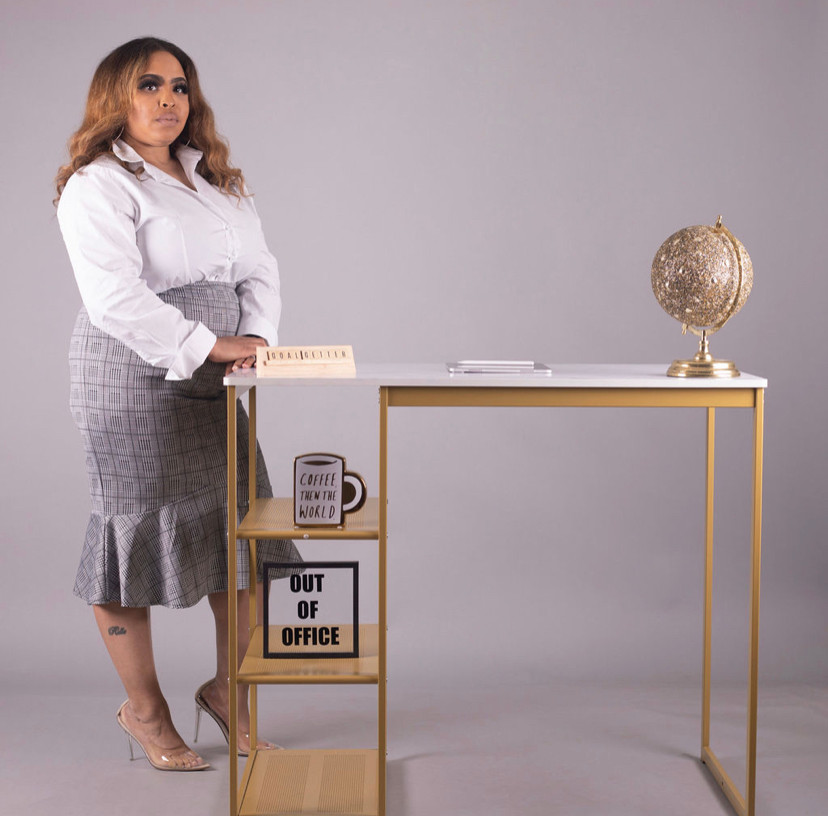 Our community is comprised of some absolutely brilliant entrepreneurs and so we asked a few of them to tell us the story of how they came up with the ideas for their business.
LaShanya/LaCroix Brann | Cosmetics Line

LaShanya and LaCroix two sisters launched Blended Cosmetics in July 2019. We have always had a passion for makeup and something that we bonded over. Blended Cosmetics is a brand that allows women of all shades to express themselves through makeup. All of our products are throughly thought out and vegan, cruelty free. Our mission is to uplift and encourage women to be bold and not afraid to step outside the box. Makeup is art and beauty is YOU! Read more>>
Rian-Louis | Podcast Host.

RIANOUTLOUD! Podcast was created at a very low point in my life. I just turned 30 years old, I was laid off from my job of 4 years , being in and out of the hospital sick. I could not afford therapy and I needed to vent, get my frustrations out. My best friend Monique was the main one telling me for years I would make a great host of my own podcast. Thought about it for a while and then it came to the name… One thing about me, I have an old soul, being around my grandparents- My grandfather would say "for crying out loud" and somehow don't ask me how, but it clicked… Read more>>
Cherelle Austin | Custom Design Specialist

I knew that I needed something to pass down to my daughter. I knew that I didn't want to leave behind just notebooks and letters when I'm gone. Something with some meaning. Knowing that she'll have a choice to work for others or not gives me peace at night. I don't want her feeling obligated to working for others because as long as Family Ties is in business she will always have a choice. I do this for my Family literally so keeping it all connected helped come up with the idea. We also love fashion and clothing. Being able to create what we desire is something that most wouldn't be able to achieve. Read more>>
Zaira Fuste-Bonet | Owner & Designer at Lolilumi

I have a Bachelor of Fine Arts from the Savannah College of Art & Design (SCAD), majoring in Fashion Design. Before Lolilumi, I had a wedding business where I would make custom wedding gowns for brides all the way from making the design/illustration to making the pattern myself and sewing the gown. After I had my first born, I took a break from this business because we couldn't afford a daycare and I didn't have enough time to run all the operations of the business and take care of a newborn full-time. Read more>>
Lisa Humphrey | Entertainment Publicist | Talent Producer | Business Coach | TV/Film Producer | Digital Course Creator | Author

I took a slightly unconventional route when coming up with my business. It actually came very naturally, at first. As a teenager, it was the norm for me to plan parties for my friends and events such as Jr. High school dances, my Senior prom, field trips and took those skills into the Los Angeles Police Department where I started my law enforcement career at age 20. During my tenure at LAPD, in addition to my regular duties, I planned internal & outside divisions' special events, holiday parties and was in charge of the divisions' Birthday fund. Read more>>
Ami Mbow | Graphic Designer & Photographer

I currently run two of my own businesses. Captured By Ami which is my photography business, and then I have Your Favs Could Never , which is my etsy shop where I sell my apparel designs. For my design shop, I came up with the idea after one of my favorite artists dropped an album but the merch for it sucked, so I decided to redesign it one night. When I posted it, people really loved my designs and wanted to buy them, Read more>>
Deanna Cotton | Creator

I had always wanted to own my clothing label, I just didn't know what my idea or label would be, but once I started going through the motions in life it just came to me. I came up with the idea for my business based off of what I had to experience in my past. All my life I've always had people tell me what I needed to change when it came to my appearances, especially my hair! Read more>>
Tyese Brown | Podcast Host

I decided to start my podcast to bring awareness to the fact that the system is not designed to give the good fathers a fair fight. There are plenty of good fathers out here who want to be active and present in their children's lives and for whatever reason they end up in the system and the system basically makes the father believe that they dont have rights, or they make it hard for the father to obtain rights. Read more>>
Quasia McQuaige | Cake Designer & Baker

1 of 1 Cakery was created based off a few things. The first would be how I view myself. I've looked at myself as unconventional since I was a teenager. How I conversed with my witty banter, my interests, etc. Being different is dope to me. My thought process has always been to think outside the box. As an overthinker and perfectionist, that probably is the gift part rather than the curse. Which makes me 1 of 1. Read more>>
Chanel M | Salon owner & operator

Well I've been a hairstylist for 14yrs. Going into business for myself was always a goal for me and after gaining the experience and the knowledge it was time for me to step out on my own Read more>>