How did you choose a creative path?
Deciding to pursue an artistic or creative career path isn't for the faint of heart. Challenges will abound, but so many of the artists we speak with couldn't be happier with their choice. So, we asked them about how they made the decision in the first place.
Dymond Jewell: Photographer & Painter
Well ever since middle school I have considered myself an artist. I remember when I first discovered my artistic ability. I was in 8th grade and I drew a portrait of Kevin Hart and when I tell you I shocked myself, I was truly amazed because it turned out to look just like him. But, I didn't take art serious until my senior year of high school. Read more>>
Nikki Chattom: Photographer & Artist
Growing up, I was always very much a Type B personality. I didn't like structure, studying, or taking tests. I was good at school, but I never really enjoyed things like math or science. I wanted to be a free spirit, make a mess, and have fun. I was way more interested in expressing myself artistically by singing, painting, sculpting, photography, etc. Read more>>
Ethel: Musician and Recording Artist
Ever since I was knee high, music was all I ever imagined doing with my life. Music made my heart sing. I remember watching Stevie Wonder and Ray Charles on the tv, playing the piano and singing with so much passion, and I knew that is exactly what I wanted to do. So I jumped on the piano we had in our house, aged 4, and never looked back. Read more>>
Amani Johnson: Entrepreneur & Creator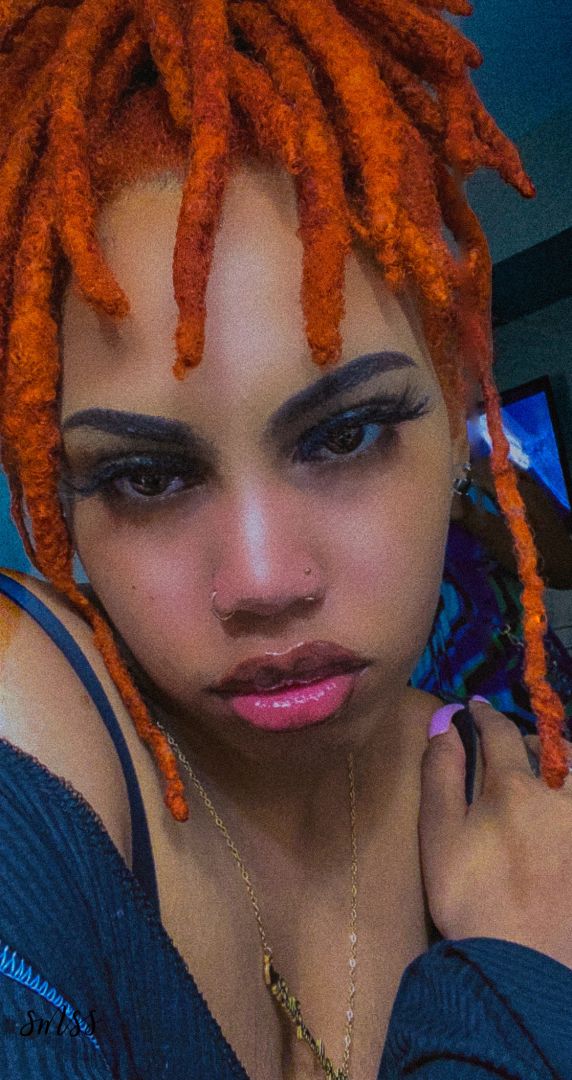 My initial reason for pursuing a creative career was because its was always something I've been drawn to. From a young age I've always enjoyed creating things whether it was drawing, painting, writing a poem, composing a song, or making a dance, I loved creating things of my own that I could say were mine and came from my creative process. Read more>>
Taylar Henry: J.Purée Owner and Natural Skin Care Enthusiast
I pursued my purpose in creating J.Purée, a natural skincare line for kids, because my now 7-month-old son, Jermaine Jr. who is also known as "Nuggie", inspired me to do so. Since birth, he has experienced sensitive skin in which no over-the-counter products accommodated his skin type. Read more>>
Terri Whitmire: Executive Director and Writing Coach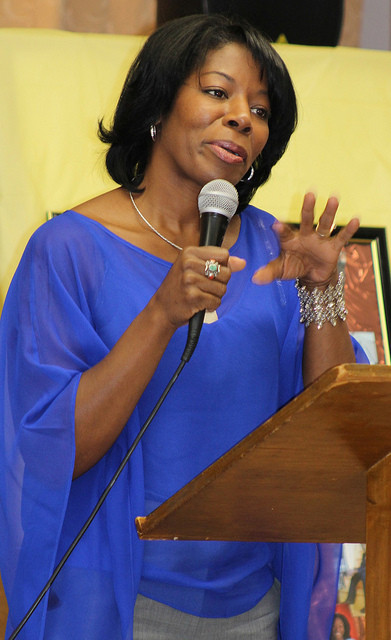 Growing up as a young African American girl in Waterbury, Connecticut, my passion was reading and writing. I didn't believe I or my writing was that special. So, I kept my short stories, poems, and rap lyrics hidden. In high school, there was no outlet for kids like me who loved to write. Read more>>
Darbee Pass: Image Consultant/Lash Artist/Thrifter
I pursued a creative career because I simply have a hard time seeing myself doing anything else. Pursuing a creative career or lifestyle for that matter, never meant limiting myself, whatsoever. Read more>>
Dominek Tubbs: Food and Lifestyle Content Creator
During the day, I am a people manager for a tech company, and DNTC (Dom N' The City) has been a creative outlet for me. Growing up, I never considered myself artistic or creative until I picked up a camera a couple of years ago. I love having the ability to create imagery that will stop people in their tracks and say, "Whoa, where is this food from?" and driving business to restaurant or brand I patronize. Read more>>
Mariah Burge: R & B Singer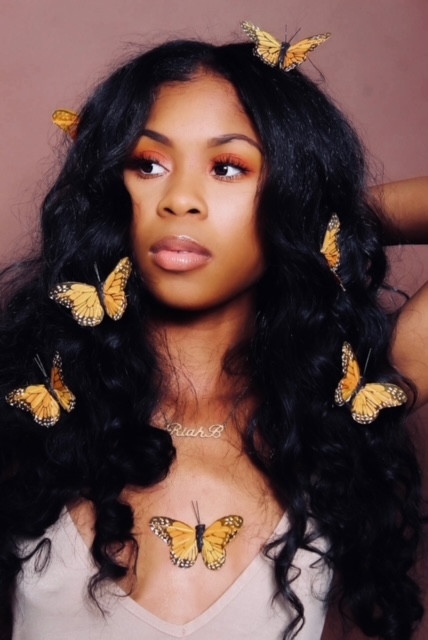 I chose an artistic career because music allows me to be in touch with my true self, my life and reality. Its a place that I can enter and be whoever I desire. I find confidence and joy when I create. My feelings and emotions can be released to encourage, inspire, or entertain. Read more>>
Joell Regal: Singer/Songwriter/Instrumentalist
The easiest way for me to answer this question is to say that I didn't choose art….. art chose me. I know that's cliché as hell, lol, but that's exactly what happened. When I was very young, around 6 or 7 years old, my elementary school teachers started recognizing me for my writing abilities, and placed me in young author's conferences. Read more>>
Tanya Neely: Makeup Artist & Artisan
Art and creativity allows me to express myself beyond words and logic. I've grown to be taught to stick to reality.. it's safe.. it's certain.. it's predictable.. most times. But to completely surrender to your creative side is a different kind of freedom. I love every aspect of the word art.. music, visual, aesthetic, makeup, poetry, body art.. you name it.. I just want to be able to tell my story in all mediums related. Read more>>
Toni Esther: Artist, Producer, Influencer
Music was always a form of therapy for me. To be honest, I couldn't afford therapy, so I wrote down my thoughts. I grew up in the church, so the musical influence was always there. My father sung. Some would also tell me that it's in me. Everyone use to tell me, "You're anointed", but what I've realized is "anointing" is beyond the church. I began this musical journey to inspire others to be them best selves. Only you can define that. That's the overall message. Read more>>
Shonda Boyd Brown: Hairstylist/Personal Stylist/Boutique Owner
The reason why I chose an artistic/creative career was to enhance the beauty of women. I can recall as a little girl my fascination with styling the paper dolls and my barbie dolls the joy it gave me to see the transformation of dressing them and styling the barbie hair, That passion never faded only was enhanced and I've successfully been in the beauty industry for 30 years. Read more>>
Well Carvalho: Photogrepher
Everything started with music, I used to play drums in a band back in Brazil, that's where I'm from. After I moved to Atlanta, music started to fade away, and that's when I needed to find a new outlet for my creativity and found photography. Read more>>
Nicholas Robinson: Makeup Artist, Content Creator & Cosplayer
Being an artist was actually one of the first identities that I recognized about myself at 3 years old and so growing up I was always singing, dancing, illustrating and playing instruments. For me, doing these things just felt natural and fun and coming from the south side of my hometown in Georgia I didn't even know that the arts could be turned into a career path because I never saw Black people in my community thrive off doing the arts. Read more>>
Briahanna K Williams: YourBestieEsty, your friendly esthetician.
I decided to pursue a creative career in the beauty industry as a licensed esthetician to become fulfilled in an industry where I have self-value, and can see the return of my excellent customer service and work ethic! For the last 5 years I have been in a creative and artistic industry. Read more>>
Toni Chauntay: Owner of Toneice Evans Productions
I've always been a creative but didn't consider pursuing a career. I thought I was supposed to be on this professional/CEO track. In 2018, I was extremely miserable at my job and in life. I felt I had no purpose and was a zombie going through life as I thought it should be. Read more>>
Siddiq Bailey a.k.a. BOOG!: Artist
Besides being gifted by the most high with an aptitude of artistic interests and talents, art has saved my life more then a few times. It has also given me a special type of control over not only just my voice but my spirit as a whole. Read more>>
Dan O'Connell: Photographer

the joy of how my art makes people feel. my photographs can make them smile or cry with joy. Read more>>
Dominique Shepherd: Actor
Well I've always been the creative type so acting really gave me a way to express that and really be myself in the process. Read more>>
Jessica Nicole Brown: Singer/Songwriter and Actress
This might sound cheesy, but I feel like it is just something I'm supposed to do. I've gone to college for my plan B and have worked other jobs, but music and acting are the only things that feel right to me. I feel free when I do it. Even if I'm not the one making the music; just listening to music is like breathing to me. Read more>>