Exploring Emerging Trends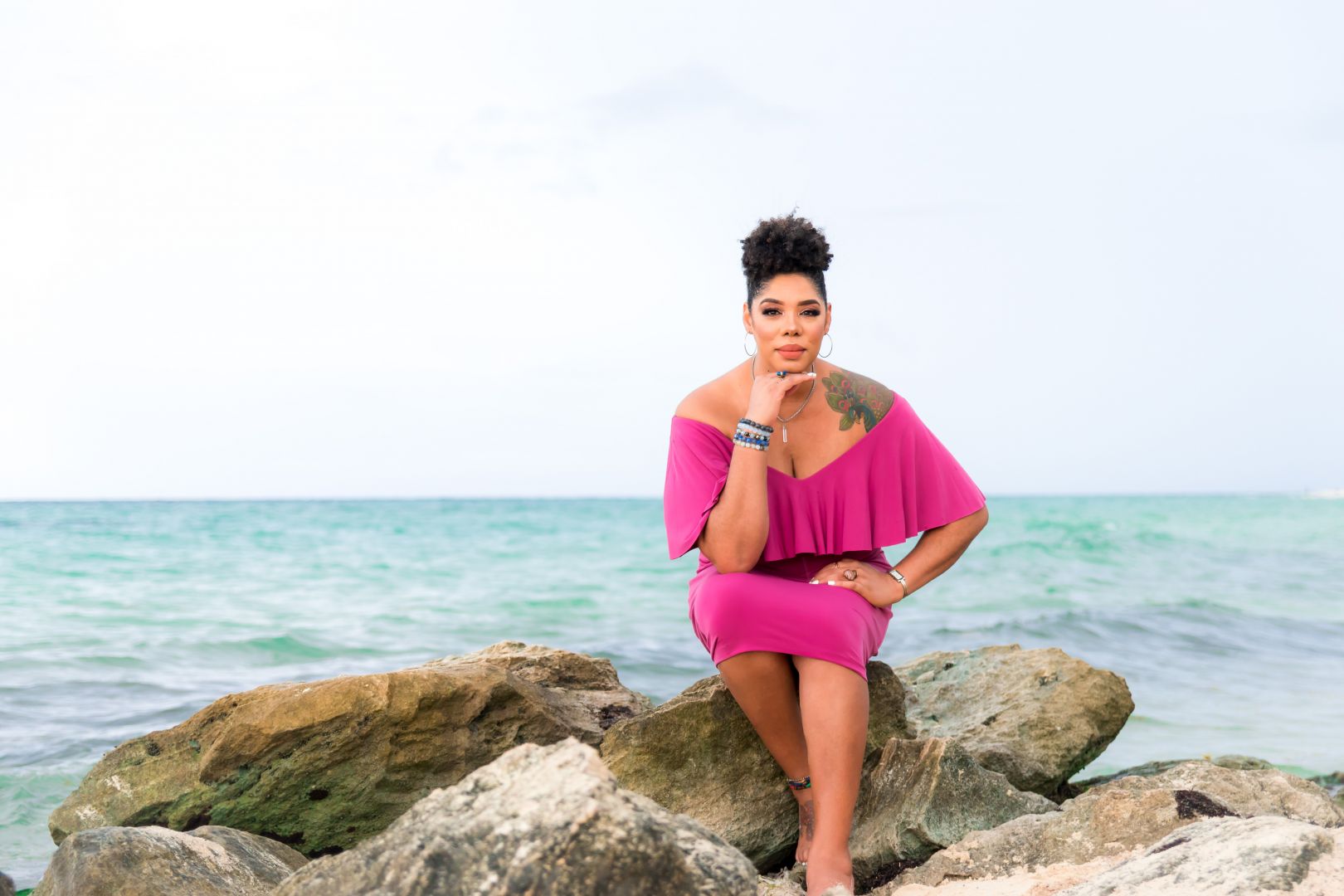 The world never stops changing and those changes often bring new challenges and opportunities. Entrepreneurs and creatives are often well positioned to spot trends early and so we asked some very sharp and talented folks if there is a shift they see in the world that they think most other people haven't noticed or taken seriously enough yet? Check out some of our favorite responses below.
Aidah Johnson | Interior Wellness Designer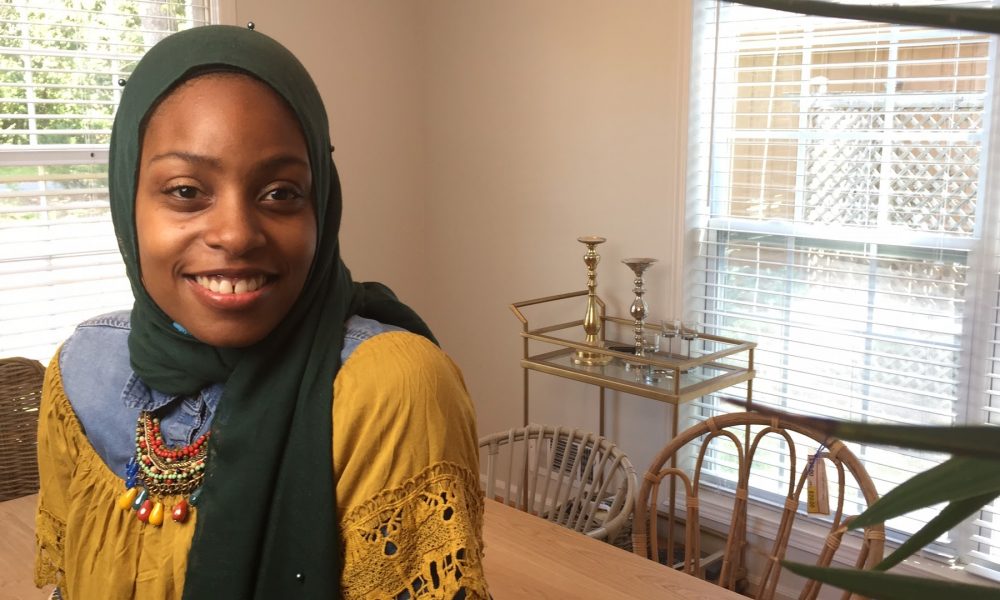 Studies show that human spend upwards of 90% of the time indoors. With Covid those numbers are only increasing. What we aren't considering enough is, how are our homes, our offices, etc. impacting our mental and physical health. it is important that we take into consideration how these spaces are making us feel. As an interior designer and sociologist that specializes in interior wellness, I delve deep into how we can achieve healthy homes.
About me: I am the owner of Aidah's creative designs an interior wellness design studio based in Atlanta
Evonya Easley | Certified Personal Stylist & Retail Tech Founder
Our unique insight is that retail and the shopping experience has changed and people want an interaction and an experience that they are not currently getting virtually only or from traditional retail shopping. We aim to change that with our company making shopping more personalized and curated.
About me: I own Love E Fashion and we offer personal styling and shopping services using technology to help busy professionals show up as their most confident selves. We do closet and image consults, personal shopping and styling virtually and in-person making the shopping experience more efficient, personalized and interactive.
Sha' Cannon | Fractional-Chief Operating Officer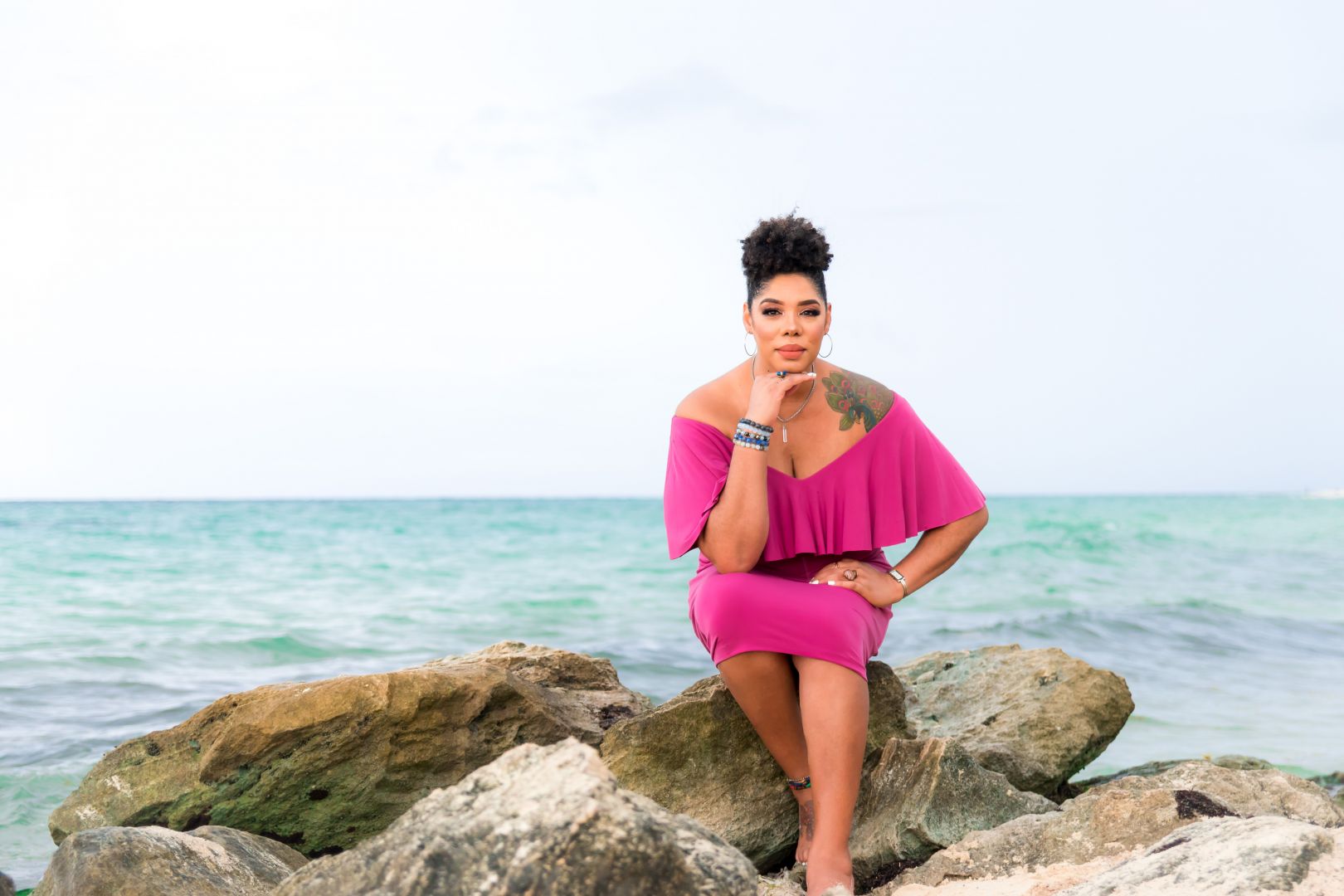 More and more entrepreneurs are structuring their business around a nomad or expat lifestyle. I am a U.S. Citizen working and living anywhere in the world that I choose. I started my journey in Belize. I have recently moved from Mexico, where I remained for 3 years, to Argentina. The lifestyle I structured my business around was life on vacation. Although more entrepreneurs are living what has been dubbed the "digital nomad" lifestyle, even more, should take such opportunities and the benefits thereof more seriously as an option for them.
About me: I am a Fractional-Chief Operating Officer that manifests, manages, monitors & maximizes resources for business growth and scale for service-based, small business owners desiring a healthy CEO life design.
Melody Williams | Model

Plus size modeling, I feel like the world is not getting in tuned with it being that they think being plus size is unhealthy and not so appealing.
About me: I am Melody Williams aka BIG MEL I am a plus-size model/branding model out of Atlanta. I provide content and branding needs to companies through pictures and videos to promote their brands.
Chinua Joi Ivey, MAOM, MA | Business Owner, Adjunct Professor, & Author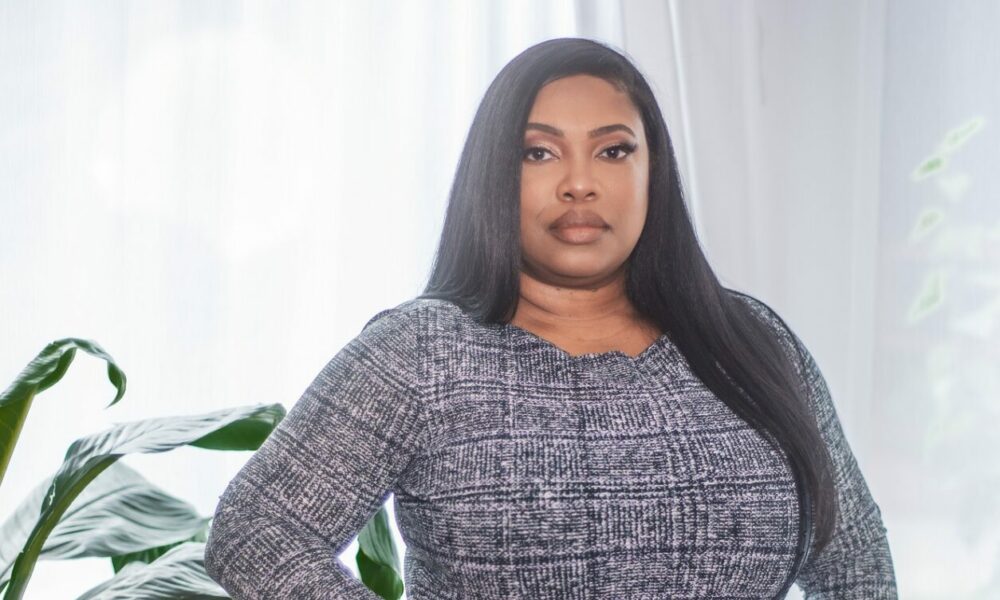 I see a shift in how business owners utilize social media, and it has to do with the rise of TikTok-style videos. These short videos, often recognizable by people pointing at words, dancing, lip-synching, and changing multiple outfits in 10 seconds, have changed how we share our professional brand narratives. Today, millions of people – some professionals – are using the same soundbites that, in essence, don't have anything to do with their brand identity or culture! Instead of copying trends, I would like to see small business owners stay on brand. If your services are for seasoned professionals, do and say what nurtures your core audience and adds value to the industry. If your brand is luxury, how do you convey the richness of your brand? Your core audience isn't everyone! It is time for small business owners to rise to the occasion and show a difference when engaging with their stakeholders. Yes, there is time for fun, but don't let trends catch you off-guard. Always stay on-brand, and you'll attract and engage with the people who can benefit most from your products and services (even if it's a smaller audience). By staying consistent with your brand identity, you cement your brand legacy!
About me: I am the owner of Ivey Media Agency, LLC – a public relations consultancy. Also, I am a college instructor in communication studies and an author/speaker.
Sasha Johnson | Licensed Professional Counselor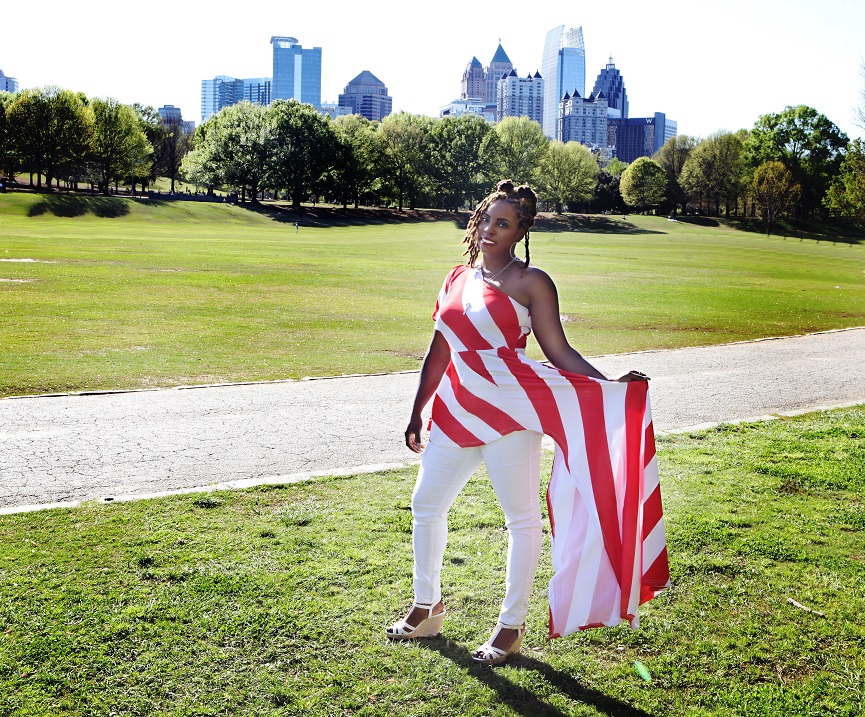 There is a shift in the overall mindset of the world as we have dealt with the COVID-19 pandemic. As a counselor, I have noticed so many changes in the individuals mentally and an increase in mental illnesses. I have also noticed the strain this has placed on families. Overall. I believe we have to prepare for the new normal.
About me: I own Inside and Out Consulting, which is a mental health private practice and a non-profit organization called Sister's 2nd Chance where we offer free mental health services. I am also a radio host and author.
Ali Mirza | CEO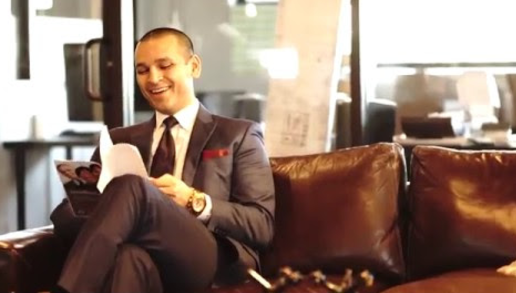 People aren't taking their employee's development seriously. Every company talks about the same thing "people, culture, client experience" however, if you look at their actions, it's to the contrary.
About me: Founder & CEO of Rose Garden, a national sales consulting organization, and featured in Forbes, Inc, Business Insider, The Huffington Post, Business Rockstars, and The Wall Street Journal. Ali is a highly sought-after public speaker presenting at multiple national conferences on innovative ways to accomplish transformational growth on your sales team.
Shaquin Thomas | Chef
Because of Covid, the food and hospitality industry has changed drastically. People are hiring more personal chefs. They are also ordering from companies like Hello Fresh to have their meals delivered directly to their doors. It's the perfect opportunity for chefs and cooks to find their niche and offer these type of services locally.
About me: I own Soul To Table Catering and I offer private chef services. I also have two cookbooks and an entire line of seasoning blends.
Sed The Saint | DJ and Co Founder of StageWing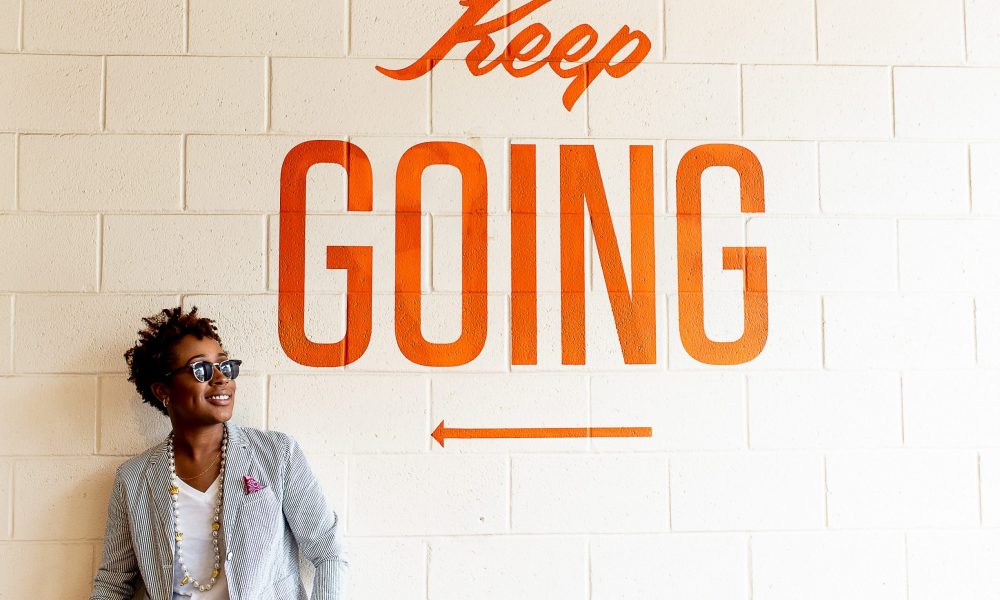 It appears that popular hip-hop music is beginning to lose diversity in instrumentation and subject matter. As a DJ, member of a family full of musicians and also a music history buff, I know how music impacts mood and can influence culture. Constant violent and misogynistic music can only have negative impact on psyche and mood. I believe in freedom of speech and art giving light to each person's unique experience, however, there are many hip-hop artist voices with contrasting content and sounds that are not being amplified by the mainstream. I would like people to start streaming new artists and specifically looking for diversity.
About me: I am a DJ with 15+ years experience curating music for audiences nationwide and turning up life's celebrations.
Dr. Annise Mabry | Trauma Informed Educator| Community Police Officer| LGBTQ Activist
The pandemic learning loss for students in grades K-12 is real. Think about it–the kids who are in 3rd grade now were in Kindergarten when the pandemic started. These children haven't had academic consistency since March 2019. The US educational system is operating in the same way that it has since the 1800s–nothing has changed. I have always been an online learning advocate since I took my first online class at the University of West Georgia in 1998. When I created Georgia's only trauma informed online high school diploma program in 2012, I had no idea that seven years later, my program would be the only one adult literacy program with the ability to scale during the pandemic because we were already online. Education has to be realistic and flow with how this pandemic has reshaped the classroom and student learning experiences. Online learning can't be the academic contingency plan–it has to be a true academic learning model that has the ability to function at its maximum capacity during a crisis.
About me: I operate Tiers Free Academy Homeschool Cooperative and I specialize in working with homeless LGBTQ youth, human trafficking survivors, high school dropouts, and adolescents with mental or medical illnesses.
Jennifer Champagne | Publicist
The major shift that I see is more entrepreneurs and those working from home. The education field is currently losing teachers and soon there will be a major shift in how we educate children as well. More and more people are leaving their professions for professions that are currently paying more. I feel that covid-19 has brought a new wave of startup businesses that can create generational wealth.
About me: Jennifer Champagne, Owner/Sr.Publicist Success To Stardom PR/STS Magazines
NaDasia "Dej" Cochran-White | Model, Designer, Stylist, CEO, Computer Tech & Author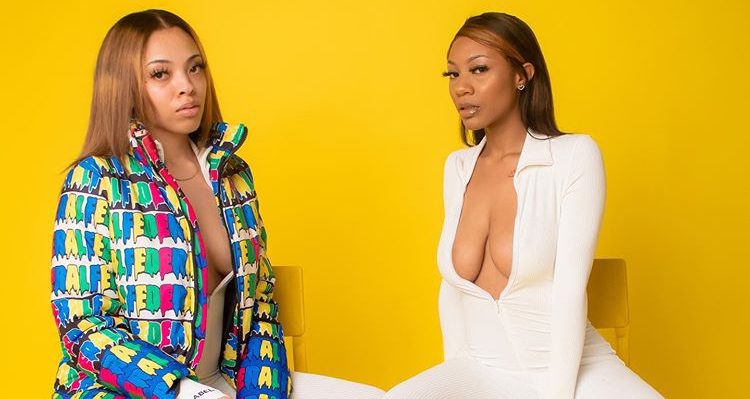 This world, of course, is forever changing, I feel as though the world is shaping to focus more on the entrepreneur i.e what can you bring or produce yourself? We all know the 2020 pandemic changed the world as we know it. Millions of jobs, homes and families were lost due to the virus. A great thing that emerged from this tragedy is the urge of the people to become self-made. More entrepreneurs have been produced from 2020 to 2022 and hopefully so on and so forth. I wish more people would see the advantages of wanting to become an entrepreneur and work for yourself. Entrepreneur doesn't always mean starting a business, but working for yourself. Taking charge of your work life means taking charge of your life period. We live and breathe work, why not make it about yourself? As much work as you put in on the clock is as much work you can put in yourself!
About me: I'm NaDasia Cochran – White, Great niece to Johnny Cochran. Author, Owner of Online boutique Club Snobb, Deja Wholesale, IT Company TechX, Chef of Dej's Kitchen, Makeup Artist and Now Owner of makeup brand Face Cosmetics!
Kelly Romo | Artist & Music Producer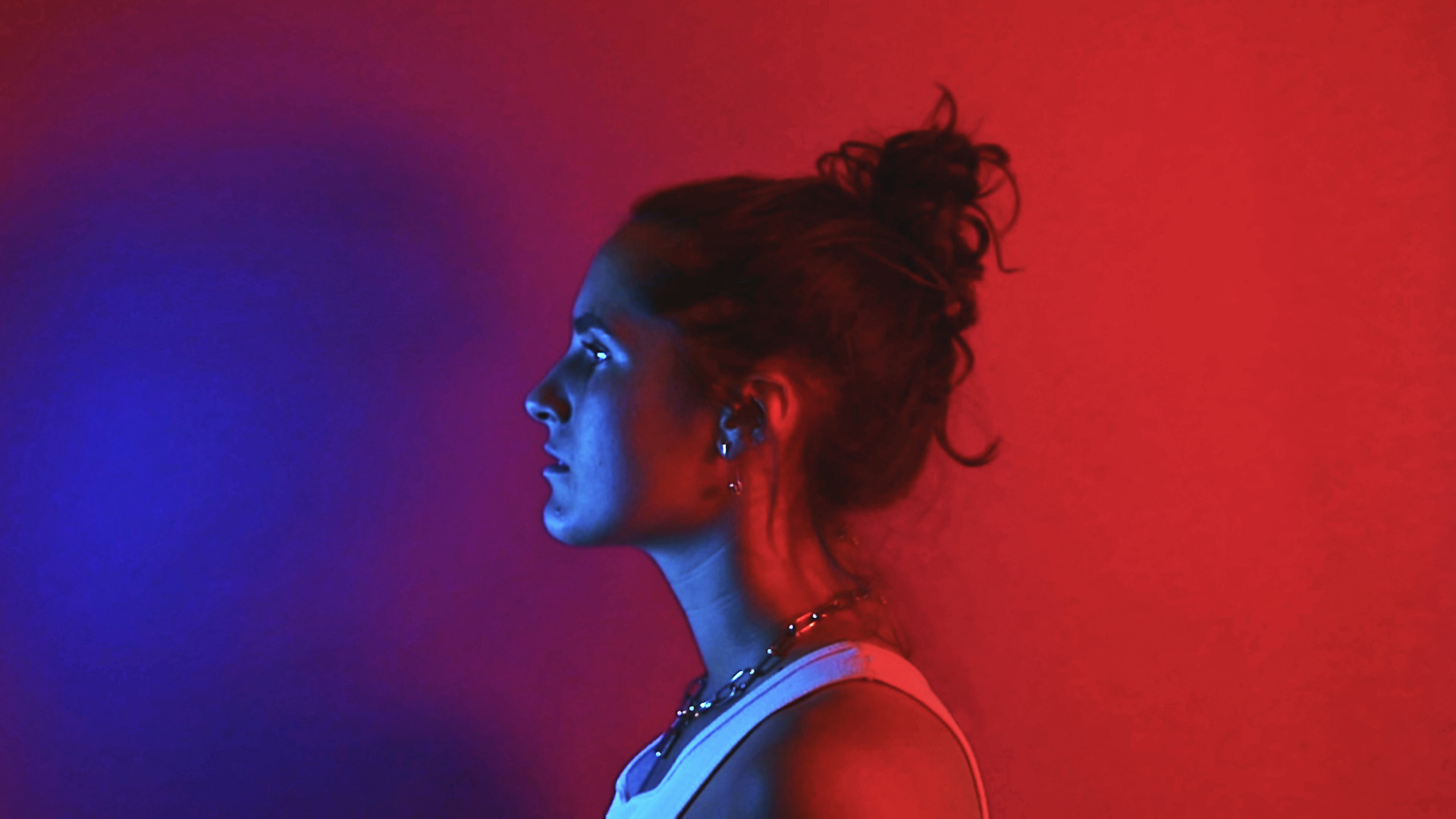 I think especially as we've been learning to navigate life through the pandemic, the music industry has taken an extremely hard hit. It was previously pretty much every artist's ambition to get to perform live. That, in my experience, was the pinnacle, the hard-hitting goal, the most rewarding experience, AND (with the popularity of streaming services) the top source of revenue for a musician. Obviously, the live music experience has been largely stunted, and even now as tours pop up here and there, there are many cancelations, COVID outbreaks, etc despite even the most careful of efforts. In light of this, I think the largest boom for musicians could be coming about in sync-licensing. Getting music into commercials, ads, TV shows, social media, etc has been a steadily growing revenue source for musicians especially. I, myself, have just started the journey into it with sync-licensing master courses, publishing and copyright information, and useful starter sites such as Songtradr.com I highly encourage any musicians struggling with revenue sources in these trying times to set aside time to really dive into sync licensing. It's hugely growing, and although I have just started investing some time into understanding it, I've already seen its steady-growing return and rise in popularity. So definitely jump on that if you haven't already! Maybe we could figure it out together!
About me: I am an artist, music producer, and audio engineer
Brooke Sanzari | Specialist of ethereal esthetics for brows, skin, & super-NATURAL self-care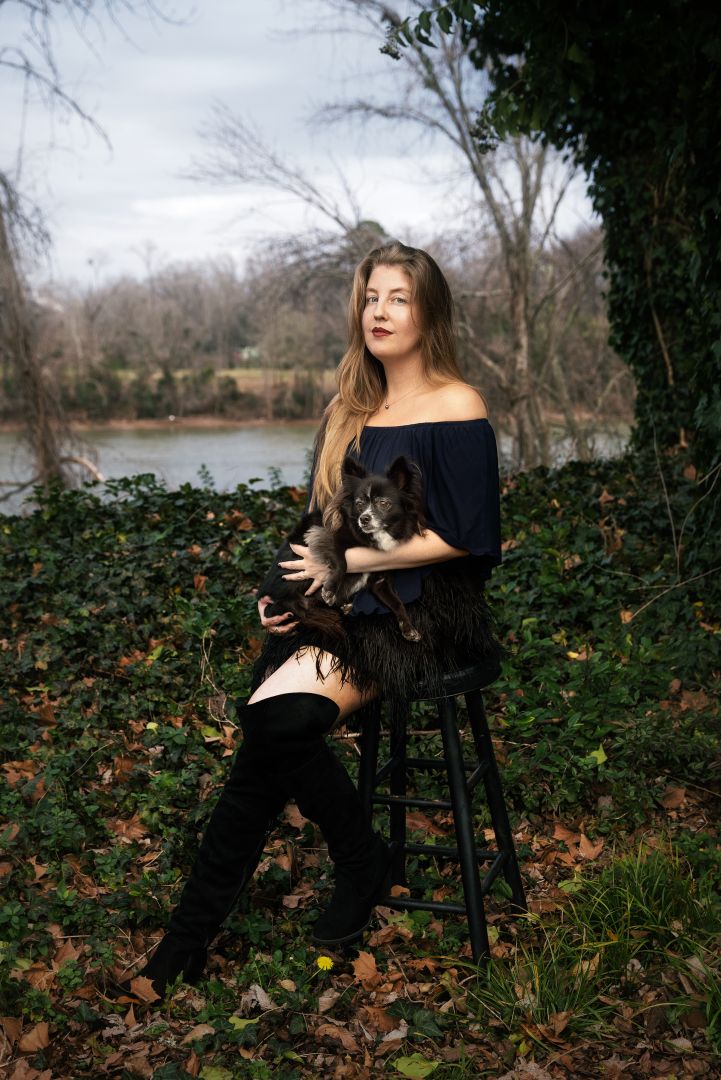 Absolutely. After all, after the dark ages, you had the Renaissance! I see a shift toward authenticity, going back to our roots, and a respectful, more mindful connection with energy that is empowering. This will trickle into our every day from the words that we speak to the products that we buy. We are healing generations of the past and years to come by really taking a hard audit to what is working in our lives and families and what isn't. Taking personal responsibility, with grounded action, releasing, and relearning the cornerstones of living. Self-care is one of the things we do every day and we are seeing the biggest shift there.
About me: I own browtopia®: brow-chakra activated beauty and wellness for the aesthetic and spirit, as well as the world's first organic brow product.
Brandi Fox | Aspiring Entrepreneur Consultant | Serial Entrepreneur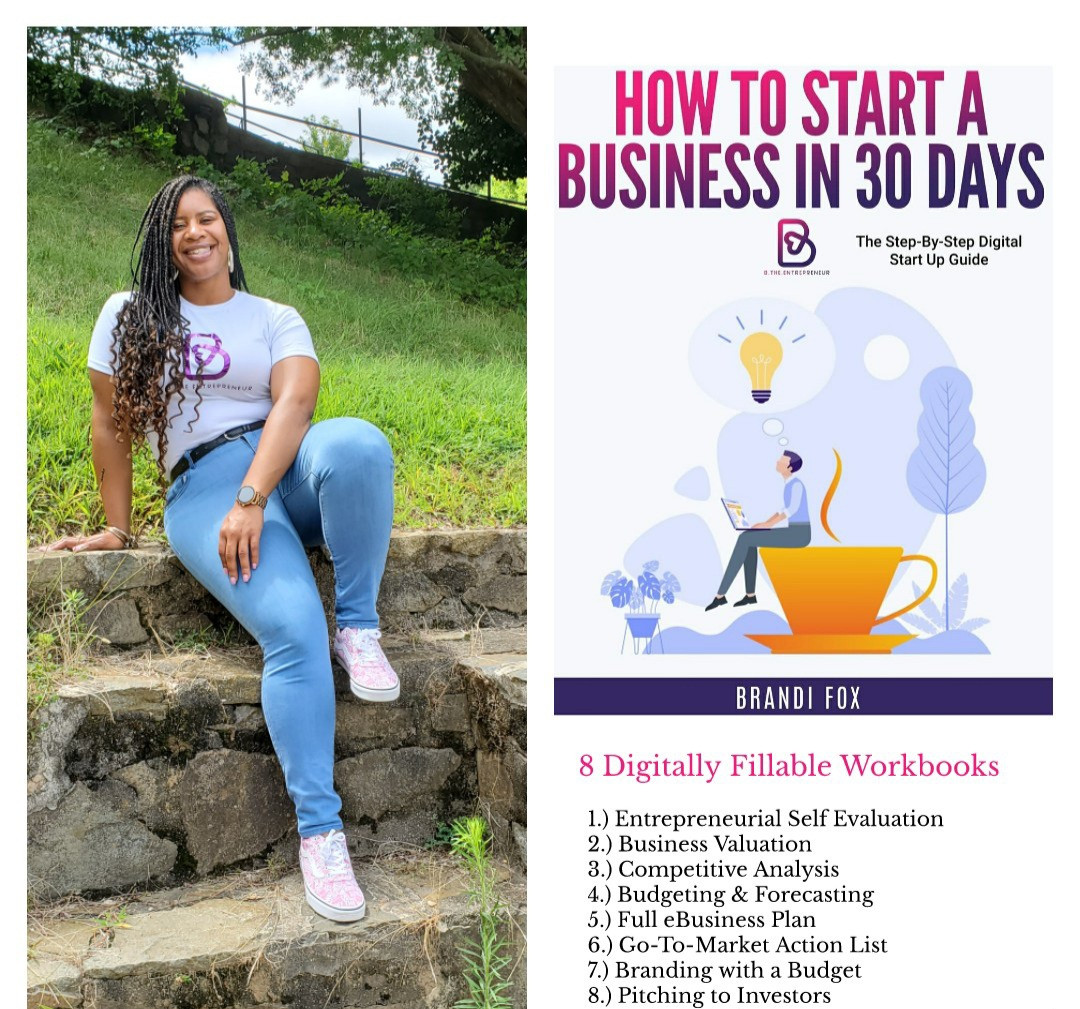 As the world of business involves one aspect that entrepreneurs need to learn and understand is the importance of digitizing their business. As a business consultant I am seeing a lot of older entrepreneurs struggling with this transition (45 and up). Whether it be because they have been in business so long and they don't feel the need to change, or they are new in the business world and have difficulty understanding the technological aspect of entrepreneurship. The inability to pivot is going to lead to the demise of a lot of businesses due to their inability to transition to pivot.
About me: I own B. The Entrepreneur Consulting agency and we specialize in simplifying the start-up business process for new and aspiring entrepreneurs.
Miguel Carmona III | Creator of Clipnwhip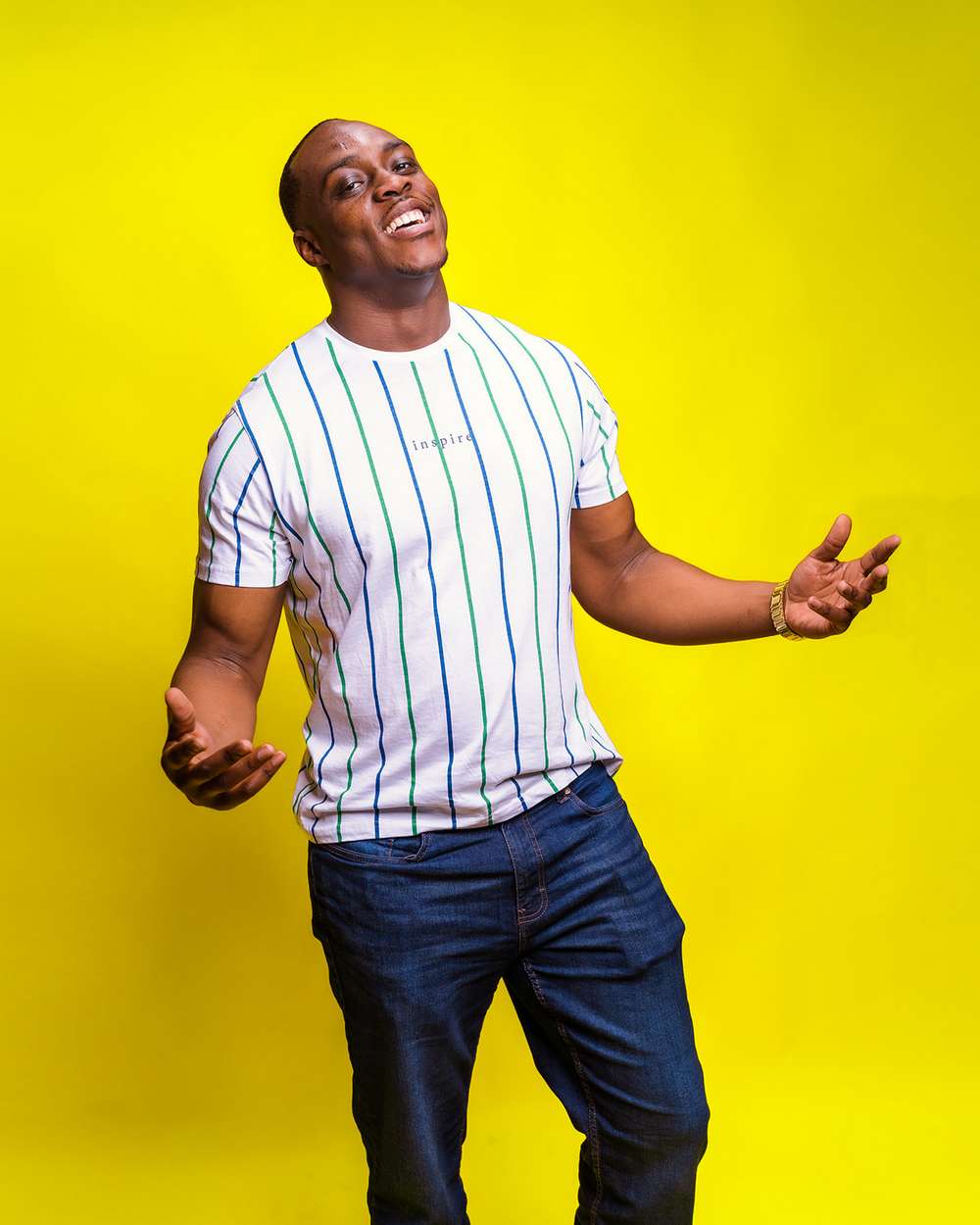 The biggest shift I see that the world's not taking seriously enough would be the increase in on demand services. For on-demand services I think from your haircut to even your doctor visit will all be from your home, with businesses like Clipnwhip, Teledoc, and Instacart just to name a few, on demand services are the new customer convenience. The biggest shift in the world I think most people haven't noticed is the rise of smart cars. With Apple getting into the car manufacturer game I don't think people see that it's not about fuel efficiency or that they're not making enough money on iPhones, they see a untapped market of smart vehicles Similar to how tesla saw a untapped market in the EV sector. Imagine having a car that can literally handle your day-to-day task before you even get home.
About me: Hello my name is Miguel Carmona III, I am the creator of #Clipnwhip app that list Make up artist, Lash techs, Hairstylist, Estheticians, Barbers etc. that are available in your area that come to your home to provide the style you need or come to your shop/location.
Venessa Abram | CEO/Visionary
Whether we like to admit it or not, the COVID-19 pandemic has changed the world forever. Although we may return to a sense of "normalcy", things will never be the same. With new generations and new technologies, we discovered things about ourselves and our world that the pandemic forced us to adapt to. We had to develop a new way of doing business, new ways to tackle inflation and rising interest rates, we had to adapt to different norms relating to schooling, communication, work and even socialization. What we should do, is not race to re-establish a sense of "what was once was", but more so, how we can use what the pandemic has taught us to continue growing, innovating and expanding our reach. You cannot move forward progressively if you are looking in the rearview mirror. We have developed a new way of living and it is up to us to ensure the benefits of these changes are adapted and incorporated as we return to a sense of normalcy.
About me: I am the founder of SDP3, a non-profit organization which provides Mental Health and Suicide Prevention services to organizations, veterans and families, senior citizens and members of the LGBTQ community
Rachael Turner | Brand Strategist & Designer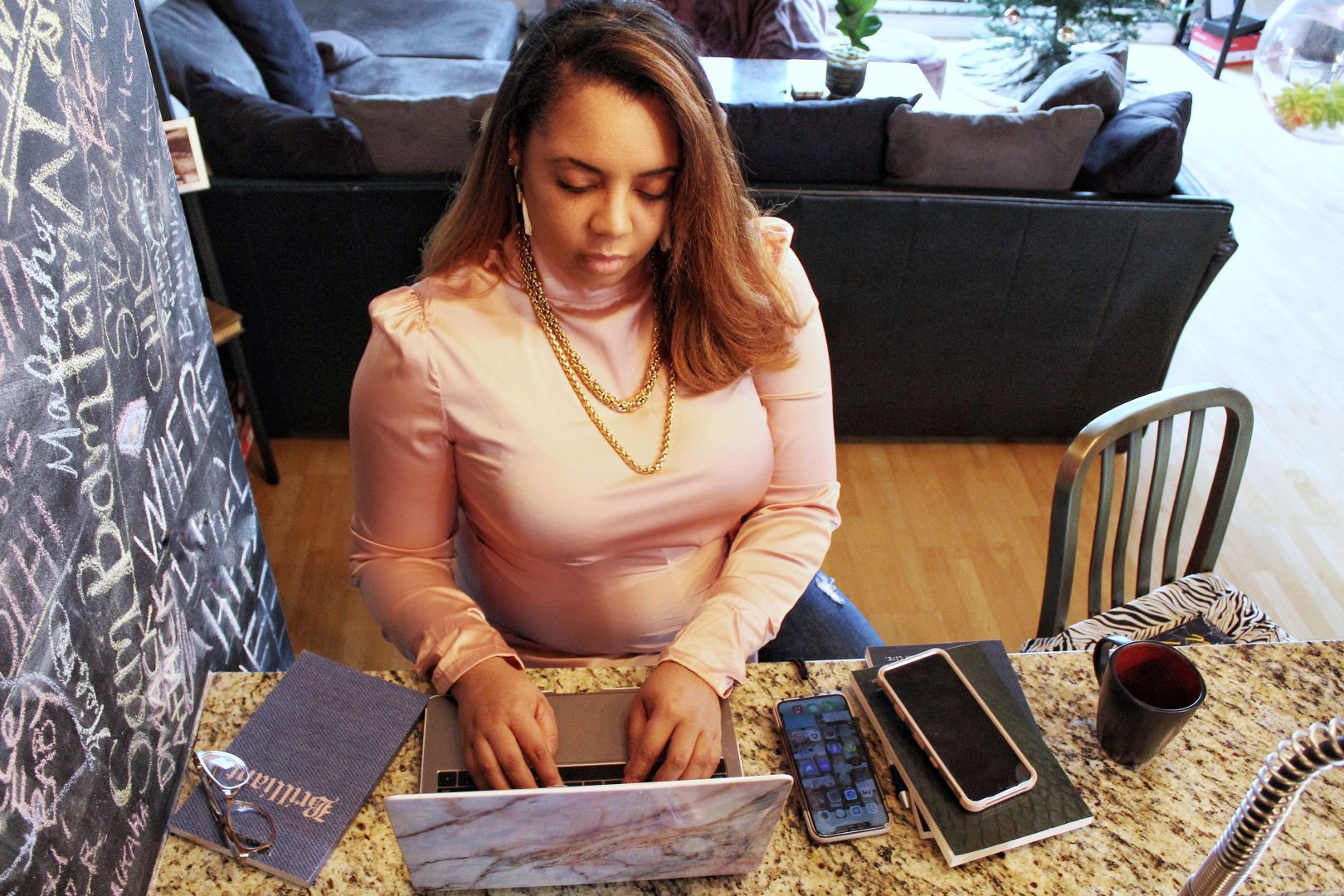 My newest business is www.rosemintnft.com which will serve creatives and help them earn royalties on their work. Blockchain technology is not going away and we need to at least educate ourselves on it and how it will change how we do business.
About me: I own Rosemint Media where we create strategic brand visuals and marketing. Radiant Thorns is a creative brand that helps entrepreneurs organize their mental and physical space.
Nubia Soul Goddess | Electro Soul Artist & Best Selling Author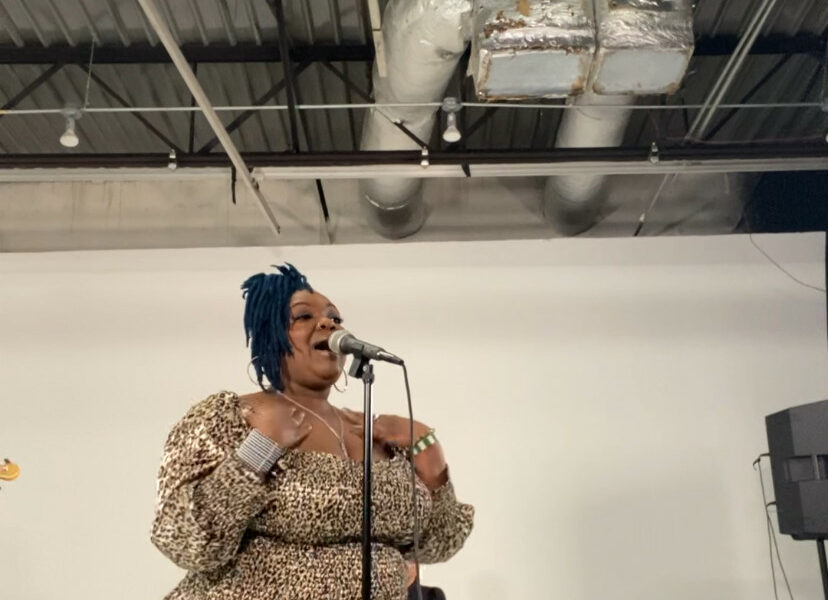 The seeming collaboration between social media and search engines. Just a few years ago, the two didn't connect as they do now. You had to have your website analytics and SEO done properly in order for you to show up on the first page of search engines. Now, social media is part of search engines. But that's ONLY if you set yourself up for success like that. Social media is a powerful tool to utilize, your bio is important, your posts are important, hashtags are search tools that allow you to be found on not just the platform but the world now. I see so many bios on social media platforms that are not self-serving as they should be. They actually hurt the individual brand because nobody knows what they are about from their lacking profile. Hashtags are your friend. Many people don't quite understand how to use or create them for their brand, and although it is simple, there is some thought that must be put into it to bring the best outcome from it. Before the pandemic, likes and the number of followers were all the rale. Now, the amount of views is what's important. You don't have to have 12 million followers to make a living, you just need to be set up properly and create content that people like to view. Social media is a fun place, but it's also a business.
About me: I'm an international music artist based in Atlanta, GA who also does background vocals for a Grammy-nominated artist, I'm a bestselling book author of 4 books and budding entrepreneur.