Do you have a favorite quote or affirmation?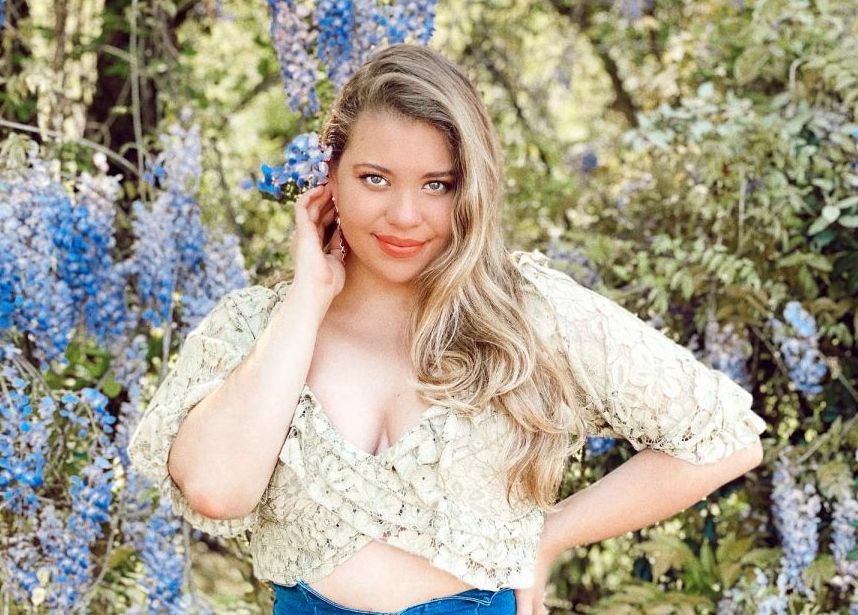 We asked some inspiring folks from the community to share their favorite quotes and affirmations with us below.
Nirjary M. Desai | Chief Experience Officer

"Be the Change you wish to see in the World."-Mahtama Gandhi What this means to me is that Change is our only constant, and as creatives sometimes its hard to wrap our heads around processing change or evolving in our crafts, sentiments, and initiatives for change. We have to look at everything we do in life from different perspectives and that is the only way we will grow in our fields. Read more>>
Tamara Gilchrist | Women's Health Advocate, Self-Love Enthusiast, Serial Entrepreneur, and PA Student

For as long as I can remember my dad would say, "Always remember to pray, meditate, and see yourself being successful." Those words have followed me my entire life! No matter if it was a school exam, musical performance, or if I was just nervous about the unknown, my dad would start off, "Always remember to…" and I would finish, "Pray, meditate, and see myself being successful!" Those words quieted self-doubt and gave me confidence, but most importantly, it allowed me to see that my strength came from God. Read more>>
Jenée Humphrey | Entrepreneur & Designer

My favorite quote is "Change your mind, change your life". I like this quote because I believe so much of what we accomplish first begins in what we believe to be true. If self-doubt and disbelief are what we focus our thoughts on, not much positivity can come from that place. I believe in thinking positively regardless of the situation, we can keep anxiety at bay. Read more>>
Imani Watts | Entrepreneur & Choreographer

My favorite quote that I live by everyday is, "Everything happens for a reason". This quote has always held a special place in my heart since I was a young girl. I once thought that there was a such thing as coincidences or serendipity. But as I grew older, I found that to be untrue. I am a firm believer in God, and I know that his timing is never wrong. Knowing this, I was then able to understand that nothing in my life happens without intention, whether it be good or bad, there is always a lesson to be learned. Read more>>
Christin Neal | Embroidery Artist and Stand Up Comic

I love to consume content. I love television shows, movies, books and podcasts. Most of my embroidery is somehow inspired by pop culture. There are so many great quotes from all of these resources that I have stitched, but one that always comes back to me is from the television show Mad Men. Our main anti-hero Don Draper has hit rock bottom and been rehired by his company on their terms. He must do work he deems below him and is close to sabotaging himself. Read more>>
Carla Contreras | Visual Artist & Educator

"Our ability to reach unity in diversity will be the beauty and the test of our civilization." -Mahatma Gandhi Being a Latin American artist living and working in the United States makes me resonate with this quote and reflect on my identity and role as an immigrant member of this community. Through the ideas, concerns, and perspectives that inspire my artistic production, I want to make a statement addressed to the national and international members of our civilization. Read more>>
Laura Lucia | Content Creator + Fashion & Lifestyle Blogger & Musician

My Favorite quote is "Nothing is Impossible the word says it itself IM POSSIBLE!" by Audrey Hepburn. I love that quote for two reasons, first I am a HUGE fan of Audrey Hepburn, I have always admired her fashion, style, personality and her life's work. Second, I like to think of myself as a go getter, I work hard for what I want and I believe that everything is possible during the right time. Whenever, I am feeling stuck or unmotivated I always remind myself of that quote. Read more>>
Candace Peterson | Nail technician, Girl Boss and CEO

The great thing about mistakes is effort, about doubt is caring, about failure is progress. You only lose when you give up! As long as you fight, you succeed. I actually said this last year. For me, I've learned you can't measure your success based on someone else's. You never know what someone has went through to get where they are when you met them. I've had someone tell me I'll never make it as a nail tech and I refused to let that get to me. Read more>>
Erica Clark | Author. Entrepreneur. 9 to 5er.

"For God so loved the world that He gave His only begotten Son and whoever believes in him shall not perish but have everlasting life." John 3:16 This the one right here! This the scripture that I cherish and honor daily. This scripture is my favorite quote/affirmation. I love this scripture because it came to me while I was in a dark place. Even when I did not quite understand it, God placed someone in my life to break it down for me. Read more>>
Brittany Frazier | Master Cosmetologist

There's no such thing as losses only lessons! To me this means that sometimes you'll have struggles but from those struggles you'll learn and become a stronger person! I have had a few losses in my business but I never gave up, I've always stayed positive, and it's giving me strength to push forward! I can relate to this quote that's why I like it. Read more>>
GabrielNelson Sears | Vibrational Sound & Intuitive Healing Touch Therapist

My favorite affirmation is, "There is no right and there is no wrong. There is only path for myself and for others." The first sentence does not refer to social constructs of right or wrong. Rather, it affirms that the choices we make are a moment in time: that life is impermanent with constant change. If a choice I made no longer works, then I can make another choice. It simplifies things. It releases judgment, worry and self-recrimination for everyone is doing the best they can at any given time. Read more>>
Jordan Shell | Photographer

Growing up, my dad would always say "Talent plus want to equals greatness." If you possess the talent and you want to do what you put your mind to, then greatness is not too far behind. Well, at least that's what I took from it. Read more>>
Cassie Gaub | Empowerment, Transformation, Mindset Coach & Energy Worker
My office is full of both quotes and affirmations–but the one that is displayed on my desk right now says, "If you play small, you'll stay small". It's something my coach once said to me. I love this saying because it is a gentle and loving reminder that staying in my comfort zone, quieting my own voice, or opting not to do something I desire to do because it's 'scary' or 'uncomfortable' is not an option and will only keep me small. I think many of us, myself included, desire to play big in this world- to have an impact- and often we're the ones keeping ourselves small. This quote reminds me that playing big and taking action is what creates a difference and an impact, in my life and in the lives of those I work with! Read more>>