Artists & creatives on why they pursued a creative career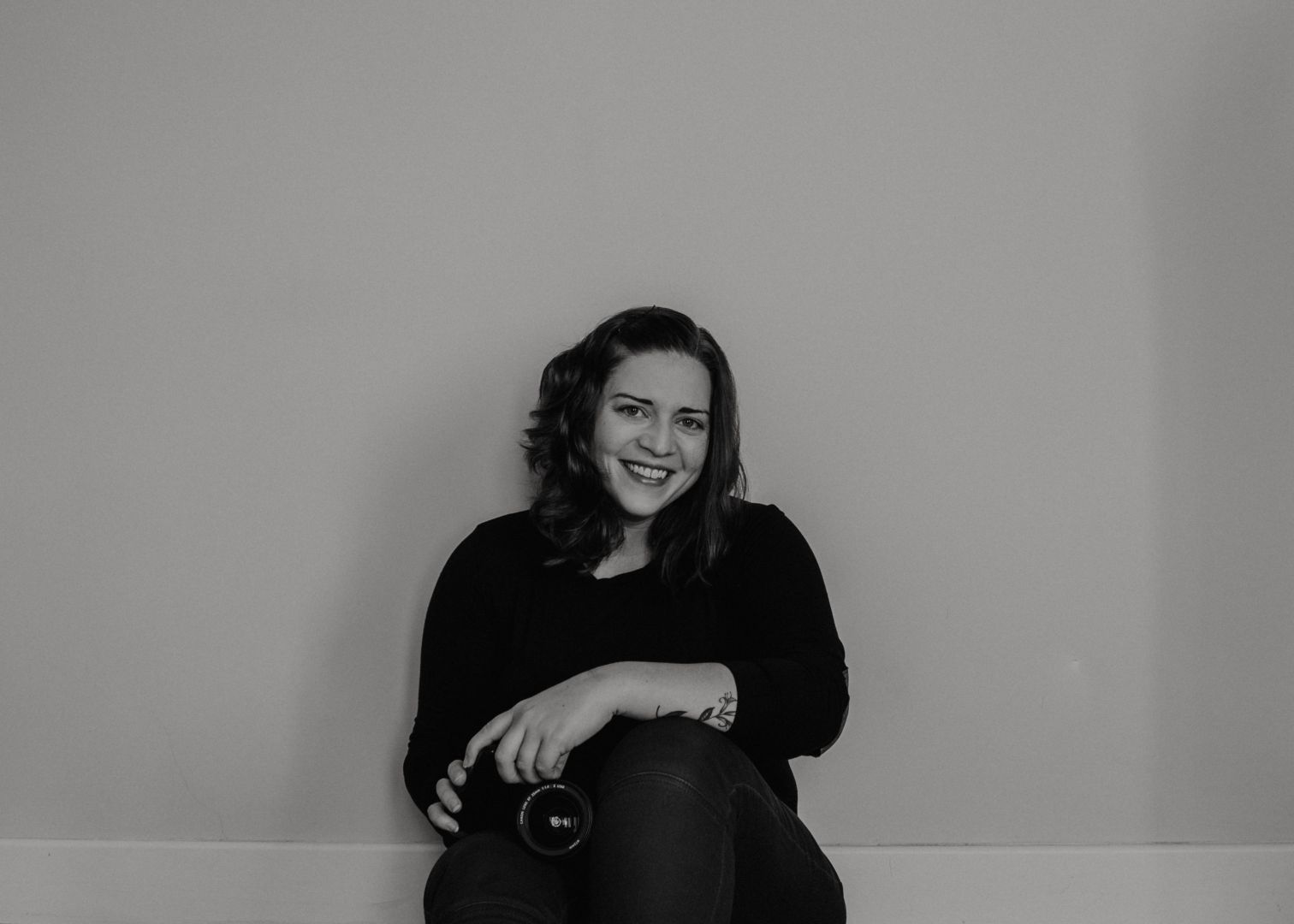 Artistic and creative careers are among the most rewarding, but they also come with unique challenges. We asked some of the city's best creatives to tell us why they choose to pursue a creative career.
Stephanie Wiseman | Photographer

Ever since I was a child in school, I knew I wanted to pursue a different career than the options in front of me. Nothing was able to capture my attention and interest than photos. I would sit in my grandmothers living room flipping through her old photo albums for hours. I was mesmerized by the old timey portraits, the frayed edges, and crinkled lines in each picture. Even back then, I understood the importance of them and how well loved they were. Read more>>
Preston Reid | Mix Engineer/Producer

I honestly feel like the career and ultimately the lifestyle chose me! I've been in music to varying forms my entire life. Read more>>
Jada Porter | Custodian and a model

I pursue my modeling career because I truly just enjoy it. It makes me happy. When I first got into it, I was insecure and didn't really like anything about me so I got out my comfort zone and decided to go out and take pictures and my confidence booster from that. I also love to connect and get to know more amazing artistic people. It's just nice to know you aren't the only one who has a passion for something that can bring light and beauty to peoples lives and the world. Read more>>
Fredrick Martin | Digital Artist & Filmmaker

Creativity and art was in my family for as long as I can remember. My mother and brother were great artists. I say were because I am the only one still with the passion to produce art. Read more>>
Jermiah Perkins | | PerkProductions| Creative|Choreographer|Entertainer|22 Signs

Dance became my passion at a very young age. I often hear my mom tell the story of how I would not talk, but I would dance. I've always loved music and even learned my schoolwork to music, songs, and beats. Dance was my way of
expression. I did not really start to speak until I was five years old. My mom put me through therapy, and they even told her to learn sign language to communicate with me. Read more>>
Crystal Valentino | Podcast Host

I started Chat City Podcast in the Summer of 2018. I've always had this yearning sensation to pursue something creative. During that Summer I found myself in a lot of quiet moments which allowed the wheels to turn. I was listening to podcasts on my drives homes and thought "I can do this!" At the time I was working in Downtown St. Petersburg FL and found myself meeting a lot of local business owners and artists in the community. Read more>>
KenDrick Wright | Tattoo Artist / Creator

Tattooing was second in line behind Teaching (Physical Education), Not a lot of people know this, but I was a teacher for about 6 months in Richmond, VA. I loved the kids, but it was the school system I was under that wasn't really working for me. Outside of that, it was more so having control of my time and money. Some people say why didn't you do both, I did for a few weeks, but I was too tired after working with elementary kids all day I was tired and wouldn't create the best pieces for tattooing. Therefore, I had to pick one and I choose Tattooing. Read more>>
Jonathan Bynoe | Actor, Writer, Influencer

I think once I had the smallest glimpse of realizing that I was somewhat creative (in high school), I knew that I really wanted to pursue it. Whether it was through acting on stage/on-camera, or creating music. It's something that always feels therapeutic and worth living for. I knew from the jump it was my calling from God. Read more>>
Faith Rowell | Enterprenuer/Creative Director

Faith Naomi Rowell, goes by the name Ms.kinghitz Entreprenuer/Creative Director owner of Israelife Apparel. I wouldn't say I chose a creative career path. I would say it chose me. My creativity has allowed me to express myself through fashion and in music. I tend to push culture forward and set trends by pushing boundaries. Being versatile has always been important to me. Read more>>
Whitney Bella | Beauty and Lifestyle Content Creator, & Influencer

Being a beauty influencer/creator has always been a passion. I realized at an early age, actually in 3rd grade I got in trouble for bringing my mother's red lipstick to school and putting it on. Boy did my teacher have a lot to say about that, so I knew early on beauty was my thing! I had the talent, skills, and abilities to be artistically creative. A lot of my friends and family would say "Whitney, you need to show how you do your make up, what products you use, or where you got an outfit" I would just brush it off like well if someone asks I will just tell them lol, never really thought about doing anything else with it. Read more>>
Joy Pinkney-Davis | Vegan Chef & Master Creator

I have always been drawn to art. I knew early on that it would be my life-long love. I always crave to take on a new medium to express that stage of my life. When I look back, there where many. One of my friends actually coined the term Master Creative to describe me when I struggled to describe myself. It was much easier than saying, "Hi! My name is Joy and I'm a Vegan chef, photographer, poet, candlemaker, designer." Read more>>
Ruchika Arora | Fashion Design Instructor & Designer

I was an artistic child from the very beginning. Colors, crafts and decorating small corners of the house was my happy place. It all started during my summer vacation after I completed 10th grade. I visited my grandparents and got myself enrolled for a 2 month fashion illustration crash course to occupy myself during summer. My instructor at the center was a fashion Designer and While teaching us the techniques she used to introduce us with little know-how about the fashion industry and clothing line. That was just the beginning of the journey I chose to pursue. During the time with my instructor I realized that from our physical surroundings and infrastructure to the things we wear and buy, everything around us is embedded with design. Read more>>
Justin Hunt | Wellness Coach & Sports Nutrition Broker/Rep

Creating my own lane is what my life is about. I believe in honest self expression as the basis of life. What are my gifts, talents and heart to share and serve the world around me. It is challenging when you have responsibilities and have to "make a living." Through my hustle doors began to open. Through self discovery the universe opens up even more. I believe it has pushed me to walk the path of truly finding self. It has not been an easy journey at all because I am creating something one of a kind. That drives me. Read more>>
Jacob Monroe | Singer/Songwriter/Entrepreneur

It makes me feel good. Singing gets me through every emotion. Writing helps me channel those emotions into music, which is why I love the creative process of making music. I also love to touch people when I sing. Knowing that I was able to move someone just by singing is so amazing to me. Music is universal and the world doesn't move without it. I just want to be a part of that impact. Read more>>
Dana Dawkins | Photographer

I consider myself to be a free spirit and pursuing a creative career allows me to be open minded and express different versions of me through art. As a creative, I can be as innovative, raw or expressive as I want to be and use my imagination to generate new ideas. Growing up, I was always creative & artistic and definitely always in someone's face with a camera or camcorder. Lol It was only right I be a photographer. Read more>>
KiLowkey | Industry Music Producer

Honestly when I was younger, I was always drawn to music. I watched MTV Jams every morning before school and I used to try and download all the newest music from limewire and burn cds before anyone else had it. Once I realized the possibility of creating music was as simple as getting a laptop and software, I saved up and bought it. Every since then it's been a daily piece of my life. I think if it's in you to be a creative you have to really trust that feeling and just continue to work and shape your craft for years. I encourage anyone to follow their creative passions ! Read more>>
NATASHIA MCNAIR | Interior Decorator/Thrifter/Stager/Educator

I am an introvert – a loner-extraordinaire and although those in my small-knit circle of long-time companions might heavily disagree, it is most certainly true. I have always danced with the aesthetics and indulged creative outlets from school talent shows and stage plays, narrative and poetry writing, painting/sketching, videography/photography, or anything I considered aesthetically -alluring. It was always how I spent my time growing up in a small town in the nooks and crannies of the "Mighty Mississippi". I would spend long, starry-eyed nights and sun-kissed mornings fulfilling some sort of creative quest. I found my creative interests satisfying -an escape from my troubles, cares, and reality. Read more>>
Chad Chambers | Actor, Sing/Songwriter

I like to think that it pursued me as much as I pursued it. I grew up in a very musical family so singing wasn't an option it was a mandate. My grandmother has 14 grandchildren and she made sure we all sang in the church that my grandfather started. So music has been a part of me since I was in my mother's womb. As for acting….my dad is a tv and movie buff. That's how we connected. That's what built our bond, our love for tv. Read more>>
Q Smalls | Gullah Rapper & Gullah Activist

Well being Artistic and Creative is very vital in todays way of life. In Hip Hop Today whats being promoted more by Artist and major record labels is sex, money, drugs and killing. As a Gullah Native From Hilton Head Island, South Carolina, the land on the "First Free Slaves in America" my elders were an are til this day the most creative people for our Aboriginal Gullah Culture and many natural ways of living. As I set out to peruse my dreams as a Rapper, adapting to my inner self an being who I was born to be a Young Gullah Rapper The Coast Boy King opened up my creative mentality. Read more>>
Kenefy Perez | Baker & Celebration Specialist

It actually took some time for me to circle back to a creative career. I've always felt a natural inclination to artistic things. As a kid my favorite hobbies involved some type of art form- sketching, dancing, crafting, and baking. However, some where along the road I lost sight of how much joy those things brought me and felt inclined to studying what society would consider a "formal" career. It's so easy to be railroaded when you hear so often the never ending story of "the struggling artist," it was scary, so I went with safe and opted to study Fashion Marketing and Management.
Sharonda Williams | Entrepreneur & Nursing Student

I chose to pursue my creative career for many reasons. One of the main reasons is being able to express my feelings in an artistic way and encourage people that can relate to every project that I release. I also want to do what I love and just accept accountability that this is actually what I really want to do rather than become the normal cooperate 9-5 employee. I also love change and I can satisfy that need due to the fact I'm not working for anyone else but myself, Im my own boss! Read more>>
Andrea Davy | Fashion Designer & Boutique Owner

I pursued a creative career because I express myself best through creativity. And also….nothing else seemed to make me feel as fulfilled as when I am building on a design and seeing it come to fruition. Since I was about 11 years old, I've wanted to become a Fashion Designer. Throughout my adult years, I've pursued several other paths. So far, they have all led me back here, to my brand; A-Fi-Pearl. Read more>>
Jae Daisy | Painter & Textile Designer

I chose to pursue an artistic career because I've always dreamed of changing the world. Although I was very interested in poetry, fashion, and photography throughout my childhood and teen years, it was painting that allowed me to connect with people in ways that left me fulfilled. Many people throughout my journey(Career) have expressed to me the healing, inspiration and love they feel while experiencing my art. My creations allow people to see themselves and the world around them differently. That to me, is how I can change the world. By putting my heart into my work, I'm able to connect with people on that level. Knowing that I've created a community doing what I truly love, art doesn't even feel like a career. It feels like purpose. Read more>>
Herb N Colour | Sip & Paint/Art Show

We have always been infatuated with all mediums of art throughout our lives and dedicating ourselves to conducting a successful business in the world we adore is the ultimate dream. Read more>>