Where are you from and how has it impacted you?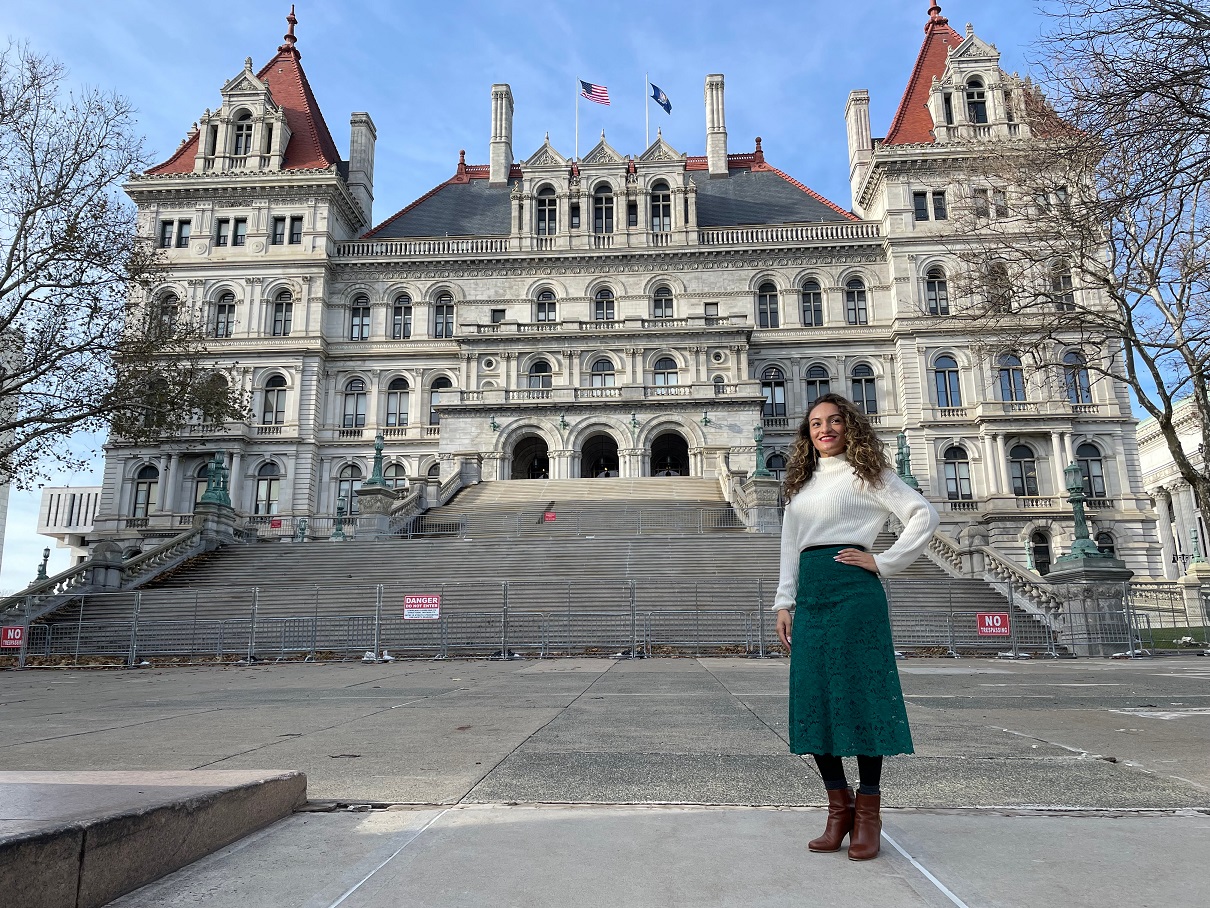 Even if you are from the same neighborhood as someone else, you might still be coming from different places. Where you are from is a complicated question and it elicits complicated, but interesting and thought-provoking responses. We've shared some of those responses below.
Gerald Holmes | Photographer & Entrepreneur

I'm am originally from Flint, Michigan born and raised. I come from an athletic background so I always had that competing edge even being from flint added that extra grit. I was always into sports, which taught me a lot.  Read more>>
Dr. Chanel | Serial Entrepreneur and Special Needs Advocate

I am from Detroit Michigan, originally born and raised on the Eastside. I grew up in poverty but my mom worked as diligent as she could to the point I never knew I didn't have everything as it appeared. My mother did her absolute best. I needed and wanted for nothing. Read more>>
Toriano Cage | Serial Entrepreneur, Philanthropist, Singer, Actress

I'm from New Orleans But left at 19 to move to Los Angeles. That was the best decision I've ever made, during that time in the early 90's in New Orleans there weren't much to do, I found myself dating drug dealers, experienced friends get murdered who dated drug dealers. I mean it was a lot and I needed a way out. Read more>>
Shakirah Dickens | Your Neighborhood Soap Dealer

I'm born and raised in Newark, NJ aka Brick City and growing up in an urban environment like Newark you learn to be resourceful. I come from a talented family who always hustled so I learned early on how to monetize my hobbies. From selling candy and keychains to neighborhood kids, to selling soap and body butters to people across the US. Read more>>
Jasalyn King DeRyke | Photographer

I'm from Hawthorne, NJ. A typical close knit small town, not far from NYC. My upbringing was a bit different than most. My mother wasn't around much or at least not attentive. This made my sister and I's bond stronger, and we were very close to my grandparents and my father. Having a relationship like that with my own mother prepared me for knowing exactly what type of mother I didn't want to be. Read more>>
DURINGTHETYME | I would like to use my artist name.

Im from Mississippi, and the upbringing my grandmother gave me was stern and harsh sometimes. I learned not to let anyone shatter my dreams nor dictate the way I view the world. Read more>>
Latoya J. | Christian Urban Soul Rock Artist

I was born in NYC in what many would call the ghetto. I call it the hood. I was raised by a single-teenaged parent whose life spun out of control early on. There were drugs, alcohol, and domestic violence. That part impacted the warrior in me. I strive now to thrive over surviving because of how strong my mother was. I, also grew up around gospel, r-n-b and hip hop and you will hear very soulful vocals with an urban filter in my music. Read more>>
Mychael Frazier | Music and Film Director.

My name Mychael "Mic Scrilla" Frazier and I'm from Cedartown Georgia. I started out making music at the age of 15. I was writing song and making beats everyday. By the age 17, I shared the stage with Cash Money Records as an opening act and from that point on the list got longer. I have a musical background and thats what brought me to the visual arts because videos are a must for your music. Read more>>
Monalisa Mosely | CEO of Doué Voix Records

I'm from Tampa Florida, but I currently reside in GA. I grew up singing in the church choir, middle and high school chorus, show choir, Anything dealing with music. My entire family is musically inclined, music has played a big part of my life it's the only thing I have dedicated and sacrificed so much for. Music inspired me to open my own Music Label, called Doue Voix Records, LLC Read more>>
Lateesha James | Social Media Influencer, Teacher & Boutique Owner

I'm originally from Brinkley Arkansas. I come from a family full of pastors including both of my parents. I was raised and brought up in church since birth. I was also in the choir and on the praise dance team, haha. I have a big family! I'm the 7th child out of 9 kids. I remember growing up as a child and my mother started her own daycare at home. Read more>>
KaToya Sumner | POUND ICON + Group Fitness Instructor + FitFriend

I am originally from Sunny, South Dallas, Texas. I relocated to the beautiful city of Atlanta in 2009 with my husband, Damon Sumner, while pregnant with our first child. I have always loved music and have sung in choirs all my life and can utilize my voice as an instrument at any moment (whether you want to hear it or not). Music has always been a large part of who I am, and so has movement. Sadly, my voice is the only instrument I know how to use, but I have always kept a mean beat. Read more>>
Chelsea De Jesus | Empowerment Coach & Public Servant

I was born and raised in Rochester, NY, but spend most of my teenage/college years in Tampa, Florida. I am Puerto Rican and the first in my family to graduate from a university. As the first one in my family to go off to college, I carried a lot of pressure to be successful in my life. There simply was no room for error. Read more>>
Ma'Kayla Pitts | CEO, Makeup Artist & Influencer
My family is from Chicago, IL and moved to Forrest city Arkansas. My upbringing was a bit of a rollercoaster. With that it taught me a lot on how to live with gratefulness and to handle stressful situations with grace.