Where are you from and how has it impacted you?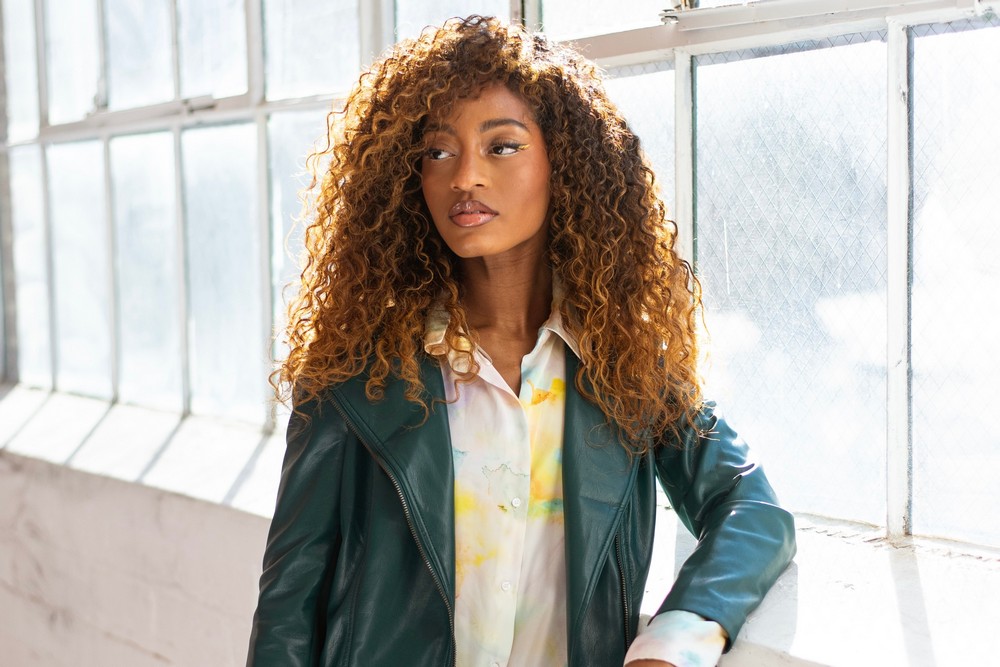 Even if you are from the same neighborhood as someone else, you might still be coming from different places. Where you are from is a complicated question and it elicits complicated, but interesting and thought-provoking responses. We've shared some of those responses below.
Kirsten Beach | Digital Content Creator, Singer, Artist, and Freelance Model

I am originally from Macon, Georgia, but I currently live in Buford, Georgia! Growing up in Macon was very interesting. I think for me, I always knew I wanted to do big things and escape from the small-town mindset that existed in my hometown, but there were so many hurdles I felt I had to jump over to get to that point. I constantly felt like I was living in other people's shadows—especially being a Black woman who attended a predominantly white school that wasn't very open-minded, to say the least. Read more>> 
Dana Gurela | Owner Operator

I'm from central Illinois in the heart of growing corn and soybeans! Being from such an agricultural area definitely helped me understand all that goes into farming grapes. Although I will say that wandering in a vineyard is so much more romantic than hiding from your friends in a corn field!! Read more>>
Sam Opdenbosch Salesperson + Baker | Sales Representative + Baker

I am from a small town in Texas called Victoria, we lived just on the outskirts and my parents still live there. My father has always been my biggest cheerleader and when it came to starting my own business it was easy to implement lessons from my childhood. I was rather lanky and uncoordinated when I was young. I tried out for sports teams and didn't make it, which was no surprise. My father would tell me that if I practiced enough and had discipline things would change and he was so right. In business I still do the same with practice and discipline. Read more>>
Kanwulia | Performing & Recording Artist

This is always such a loaded question because I was born in the US to an American mother and a Nigerian father but moved to Nigeria when I was 6/7 years old. I identify as a Nigerian woman but I would be lying if I said my mom's culture didn't contribute to who I am today. A lot of people think African-American (black) culture is the same as African culture as it isn't. I like to think that the development of Victoria, the individual, and Kanwulia, the artist, is a space where both of the cultures meet and coexist. Read more>>
Tonya Stokes | Sign Greeters

I am from Montgomery, AL. I served 22 years in the Army and retired as a Lieutenant Colonel . My parents instilled in me since the age of 5 years old that I was a leader and not a follower.Today I still live by this, I was a leader in the Army and now with my business today I have a take charge attitude as I take my business to different levels. Read more>>
Noiyah Hall | Certified Permanent Makeup Artist/Lash Tech

I am from New Orleans, La. Growing up, I didn't really understand a lot of things that was going on around me until I got older. But I can say that I had a fairly descent childhood to say the least. I was always taught to respect my elders and learned that you must work if you want to have certain things because nothing in life is free. I got my first job at 15 years old and worked all through high school. There were circumstances that could've caused me to go a different path like some girls I knew but I had something to prove. Read more>>
Sir Abstraxxx | Poet, MC, Event Curator, and Influencer

I was born and raised in Charlotte, N.C. I come from a loving and nurturing family full of mostly woman and a few men, so my connection and understanding of how to be a leader and gentleman comes from that upbringing. Im the only child and grew up in a single parent home with my mother. Me and her are best friends and I will ride for her till the wheels fall off. My upbringing impacted me by helping me understand what it means to be caring and loving in a very intentional way, learning from my grandfather I was taught how to be a gentleman, how to be cool, calm, and collected even in moments of adversity, how to lead with your heart than your mind, and last to be spiritually in-tune. Read more>>
Bruce Murray | Award Nominated Gos

I'm ORIGINALLY From Chesterfield South Carolina But I Moved To Atlanta Ga From Maryland. My Background and how I was brought up influences everything you see from me today. I come from a musical family and I myself have been singing since the age of 4. So music as been my passion literally my entire life. Read more>>
Tallie Coleman | Business owner & Student

I'm just a kid from Chicago with dreams I want to make come true! My grandmother, my mother and all of her sisters has passed away, gifting me the inheritance of the matriarch torch to prepare for my younger generations after me. These 5 women were incredibly wise, beautiful, loving and resilient, They were victorious in overcoming life's obstacles and they did it with integrity and poise. They taught us how to give back and the art of extending the grace to others that we would want extended to us. Read more>>
Keith Tucker jr | CEO Truth Sauce Inc.

I'm from Little Rock Arkansas. My background is rooted in God and family. Son of Tonya Jones and Keith Tucker Sr. Growing up in a gang and drug infested community things we're always tuff but it prepared me for life and taught me everyday on earth to make it useful and do it with purpose. I was taught how to survive and make ways out of no ways at a early age and that to this day helps me in my Business Truth Sauce Inc Read more>>
Dr.J Brock | Master Barber Surgeon SMP Artist

I'm From a little town in Alabama called Shawmut. I'm from the Westside of that area, West Shawmut. I had a humble upbringing raised by a single mom. Didn't have the best of things, and I was mostly a loner as a kid. I wrote raps and played basketball all through school. Never did anything social or after school. But somehow I won The Who"s who category in my Jr.High School Year book under "Most Ambitious". Til this day I don't know who saw this in me and ported the win. But I am very ambitious. And I just realized it a few years ago. Read more>>
Ray Rags | Music Artist

I was born in this town Silver Spring, Maryland, and was raised in Philadelphia. Growing up I got to see all aspects of life, I lived in an apartment up until I was about five and we lived in South West Philly from then until I was in middle school. My mom never let me go outside because of the danger surrounding us, I'd say I learned street smarts from my mom at a young age because it was common to see drug addiction, police brutality, and crime all throughout the city so I always had to be aware of my surroundings. My parents put in private school in order to get the best education and it really challenged my identity. Read more>>
Robert Sherrill | Business Owner, Investor, Author, Mentor, and Speaker

I am from Nashville-born and raised. I had a more turbulent upbringing where I stayed in trouble and didn't make the best decisions, but I do not regret anything in my past because it made me who I am. I spent a large portion of my adolescent years on the streets raising myself, dealing and doing drugs, and getting in trouble. I dropped out of the 9th grade and ended up getting my GED while I was in juvenile custody. From there, I got into larger quantities of drugs and caught a federal case in my early twenties. And that was rock bottom from me. Read more>>
Tikisha Morris | Strategic Wife Coach

I'm a Connecticut girl in a southern world! LOL I am from Hartford, CT a city filled with billion dollar companies – but gripped by poverty. Hartford is known as the rising star and the truth is there are so many amazingly talented people in every sector you can think of – they are just often overlooked because it's Hartford. I was raised by my mom who was a single parent, with the assistance of my nana, my aunts, my god-mother and sister many other women in my community. These women were strong women who knew how to make a dollar out of 15 cents and who made miracles happen every holiday and birthday – but I never saw any or should I say – many households led by a husband. Read more>>
Quinn Williams | Licensed Esthetician, makeup artist, content creator and influencer.

I'm originally from a small town in Florida named Titusville. And Titusville, the part I was raised in is a pretty rough area. And all though my (at the time) single Mother, raising four daughters-me being the youngest, kept us pretty guarded from our surroundings, I always knew that I wanted more than what I saw around me. I also watched my Mom later work very hard to provide a much better living situation. So that alone let me know that with God, hard work and determination, I could have anything I put my mind to applying those same principles. Read more>>
Ameet Khabra | Founder & Owner of Hop Skip Media

I am the daughter of two immigrants. Growing up, I used to think that being raised by two immigrants was a disadvantage, but I was so wrong; it was the greatest gift I could have ever received. I firmly believe that I got the best traits (and possibly some of the worst, haha) from my two drastically different parents. Read more>>
Pete Myers | Recording Artist/Music Producer

I'm from West Virginia the BEST Virginia. And my up bringing taught me to never take anything for granted and to cherish the little things. The simplicity of where I'm from is one of the most beautiful things you'll run across. So I try to take everything in before allowing myself to be consumed by things that have a grasp on most of our society. Read more>>
Stephanie Limelight | Music consultant & Teeth whitening service

I'm from Woodbury NJ and at a early age I was introduce to things most Adults would have a hard time dealing with. I was in foster care until age 10 then got adopted by a family that had 8 other kids. Growing up my childhood wasn't the best but once I found God and understood we all have our own battle to overcome to really reach out full potential in life. I broke many chains and having my kids look up to me everyday and tell me they want to be just like me when they grow up is the best feeling in the world. That and I didn't become a Product of my Environment. Read more>>
Andrea Mona Bowman | Film/Television Hairstylist/Designer

I'm from a small city…North Lousiana called Shreveport Lousiana . My background and upbringing impacted who I am tremendously.
My character from being raise in the Baptist church az a young woman with my grandmother. Gave me structure and Faith. I was told by my mom I was a very determined and energetic child. That knew what I wanted and spoke what I felt.
She knew she just would have to nurture me to help me understand who I was gonna become a strong Black woman. Read more>>
Marisa Mustard | Mural artist

I was born and raised in Athens, GA. I feel like my background & upbringing greatly impacted my career. My dad, uncle and aunt all own their own businesses and growing up seeing that made me believe it was possible, not to mention all of the advice they gave me along the way. Also, all of the wonderful, inspiring people that live in Athens that I was able to draw inspiration from. Read more>>
Mikala Williamson | CEO & Founder

I am from Raleigh,NC. However half of my family is from Louisiana. Living in North Carolina allowed me to fall in love with nature which is the core of my life and my business. My grandfather is a landscape artist and has also been into organic healing his entire life. From taking natural supplements and vitamins to mixing home remedies for colds. When I was born I was diagnosed with Sickle Cell Anemia and had the opportunity to have a stem cell transplant, after my transplant I had all kinds of allergies and developed severe eczema from my scalp all the way to my toes. Read more>>