What's Your Why?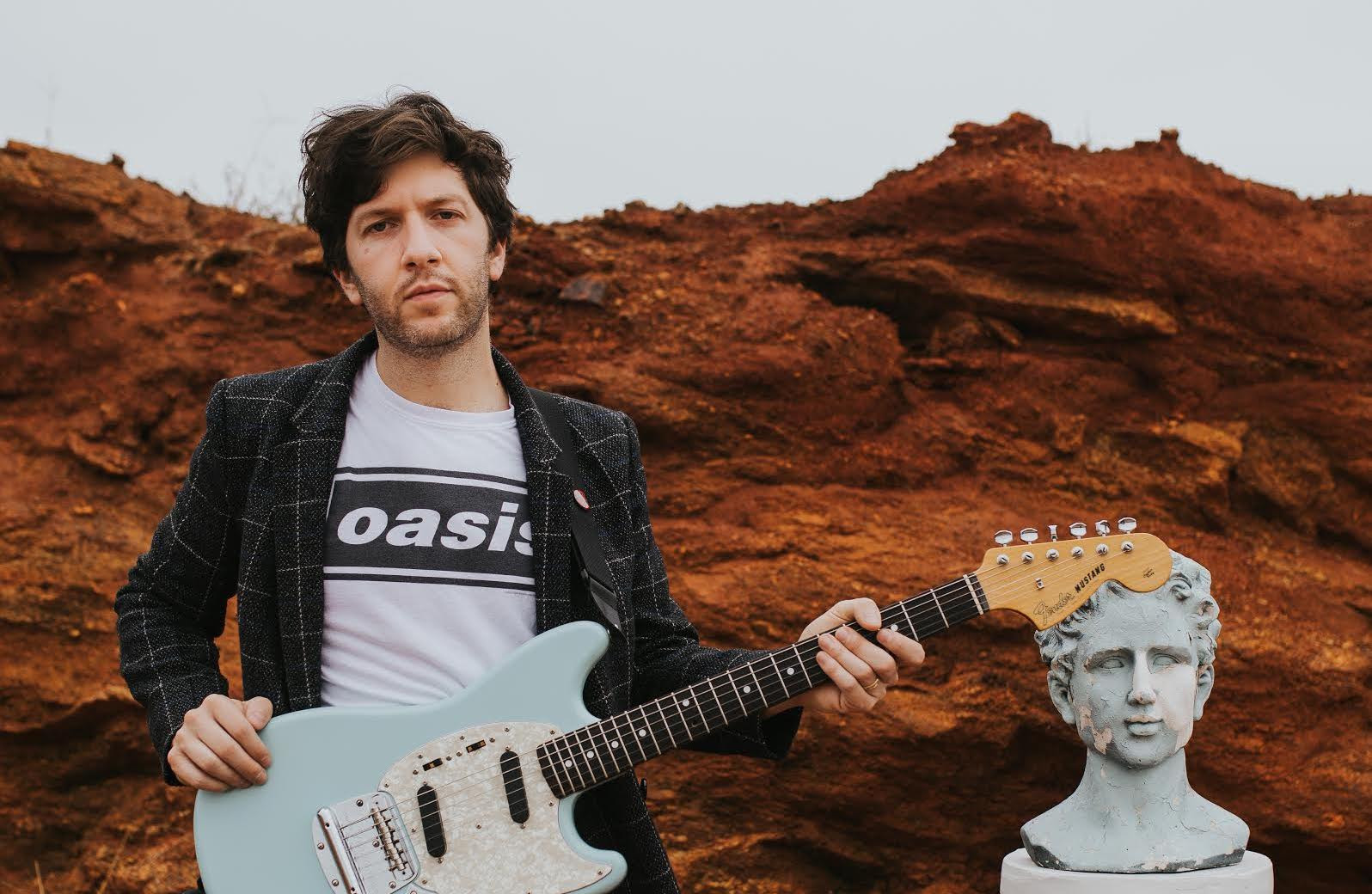 We asked some of the most creative folks we know to open up to us about why they chose a creative career path. Check out their responses below.
Jayleigh Harkai | Concert Photographer

It started with me just being a huge fan of concerts, taking photos on my cellphone on the barricade but people seemed to love my work and eventually I decided to buy my very first DSLR camera! I've always been a very creative person and knew the normal 9 to 5 wasn't for me Read more>>
Shane Q | Recording Artist & Top 10 Finalist On NBC's The Voice, season 17.

Ive spent many years, not happy about working a regular job, not doing all I can to make sure i follow my dreams. When the pandemic hit, i was let go, and i couldn't even perform because all the venues were closed. I definitely had a lot of thinking time, so when California opened up and the closures ended, I decided to attempt performing full time and right off the bat I was getting gigs and bookings like crazy, its been consistent for over a year now and I couldn't be any happier! I love what I do! Read more>>
AURA. | Music Artist

Music has been a way for me to express myself throughout my life and has continued to reassure me that I am not alone and have a place. I decided to pursue a music career after college when I had more time to give to my passion. I'm also financially stable now, so I can more easily invest in myself. I put my raw emotions and healing instruments into my music to connect with others and uplift through my music and, most importantly, spread good vibes. Read more>>
Julian Zurita | Recording Artist & Business Owner

I have always wanted to give something back to the arts and community, art and creatives have shaped my life and many others. I don't see anything more noble than telling your truth. Read more>>
Pilar Jewell | Poet and Writer

I have always been shy. Since I can remember, I have always found it difficult to effectively express myself. So in high school, maybe around the 10th grade, I was introduce to the poetry club. From the first club meeting, I felt home. I was surrounded by so many talented artists and writers. So, from then on, poetry became almost like a release for me. Since then, I have written countless poems and I have released 3 books. Read more>>
Preston Diggs | Father and Entrepreneur

I'm a supervisor at a printing company. I've been employed there for 6 years. Started PresPrintz over a year and a half, December, 2020. I've learned to NEVER give up on what you have a passion for. Read more>>
Ryan Zeek" Jennings | Woodworker

To express myself. I found in woodworking the ability to blend visual art with the art of expression and movement through my work. I have always liked to design, build, and create and my mother's side of the family are engineers, so believe it is in my blood. My grandfather was an engineer, and had a passion for furniture making and woodworking, and so was his father and grandfathers in Argentina. Read more>>
R.J. Atkins | Actor, Combat Veteran, & Educator

As a small child, I suffered from a bad stuttering problem. Through Speech Therapy and other means, I grew out of it around age 12 in the 7th grade. I took classes such as Public Speaking, Theatre Arts, and Drama in middle and high school and discovered a great love for it. I completely adored acting and I decided I could do it for the rest of my life. Read more>>
Ella Rae | Journalist & Designer

Honestly? Being creative was my happy place when I was in pain. This method allowed me to express my pain in a healthy way and create a positive outcome from it. As a child, my mother put me in art therapy sessions to teach me how to handle my emotions when it was time to venture out into the real world. Therefore, being creative was all I knew how to do. Read more>>
Symphony Fari | Multifaceted Fashion Designer and Entrepreneur

When I was younger, I attended modeling school. After a few years of modeling, and thousands of dollars spent, I wanted to do something more creative and in depth so I started designing. I never had the resources to start my clothing line. Read more>>
Montavious Montfort | Entrepreneur

My late Uncle was one of the most charismatic people I've ever met and he showed me I have a give for Entertainment and art unfortunately he passed at the age of 23 in 2006 but not before he revealed my god given talent to me Read more>>
Amanda Watts (they/them) | Neuroscience Researcher / Musician / Producer / Songwriter / Artist / Audio Engineer

I am pursuing a creative career to merge my passions for neuroscience, music, and health to facilitate healing. For a great deal of my life, I considered my passions for music and medicine to be separate, even though I always profoundly felt and appreciated the ways in which listening to and playing music saved my life multiple times and promoted healing in myself and others. Read more>>
E Kapri | Artist, Entrepreneur and Owner

I've always loved art. It started as a kid I would sketch clothes on models. Then in high school I picked up more skills like watercolor with landscape and I'm still learning more. Read more>>
Jacqueline Ayala | Photo By Ayala / Colombian American Photographer

Art has always been a big part of my life and has been the thing that has brought me the most joy and inspiration. At a young age I got involved with music, I played the viola and orchestra was where I started my artistic journey. When I found myself at a crossroads in my musical career I managed to find my way to photography, Read more>>
Tamara 'Tamigreeneyez' Lawrence | Actress, Model & Influencer

When I watched television as a child, I started to imagine myself on TV. I would recite the lines of my favorite commercials and mimic the reactions of my favorite characters. I was a very shy kid but acting helped me open up and gave me the space to express myself. I got into modeling years later after discovering how photogenic I am 😉 Similar to acting, modeling allows me to embody all sorts of characters. It's fun, challenging, therapeutic, and has been a great confidence booster. Read more>>
 DeAndre Perryman Perryman | Former American Idol Finalist now CEO of Sounz Gud Entertainment

My name is DeAndre Perryman. I am from a small town in the Midwest called East Saint Louis Illinois. I wanted to pursue a Creative Career because I've always noticed my niche for creating skits and playing out scenes in movies. As a kid, my grandmother would throw fashion shows and concerts and I would always love the creativeness that everyone put in their thought process to make the shows as real and as heart felt as possible. It was the feeling for me!!! Read more>>
Pink Diamond | Nail Technician

I pursued a creative career because I've always had a passion for art. My best asset is my freestyle art and shaping. Ever since a little kid I would love to create my own canvases, paintings, drawings etc. Being a nail artist lets me do just that and I love it. Read more>>
Dylan Kirkley | Hairstylist

When i was around 12 years old my older sister was diagnosed with leukemia. As she was doing her chemotherapy her hair started to fall out. She decided to shave her head and have a new start to her journey. She gave me the clippers and told me to shave it all off. Read more>>
Dr. Tia Roper | Flutist & Music Educator

Playing the flute came naturally for me. It was almost instinctive from the first time I picked it up as a 10-year old 5th grader. I excelled in music lessons and in youth orchestras. I was accepted to and attended The Juilliard School's Pre-College Division and NYC's LaGuardia High School of Music and Art & the Performing Arts. It's great to find your calling when you are young as it gives you a lifetime to revel in your passion! Read more>>
Prince O | International Recording Artist & Producer

I chose a career in the Arts because, music and entertainment is the magic of life. I've seen, and we've all seen some of the worlds worst people be praised and adored because they have mastered an extraordinary talent or skill. Read more>>
Alexis Jones | Actress & Mascot operator/owner

I choose an artistic and creative career field because it's always been a dream of mine that I've never and will probably never stop pursuing. As a little girl I loved cosplay so I knew I wanted to act and portray different characters. As I got older I knew that If I never made it to the big screen I would either write a book or start some type of business involving what I love to do which is to entertain. Read more>>
Drew Beskin | Songwriter & Manager

I don't really look at it as a career. Songwriting, recording, performing, artist management is something I have always been invested in because I am a fan first and it is something I would be doing alone in my bedroom if I didn't have any sort of outlet or community to work with. It is something I would have to do no matter what. I don't really have a choice in the matter. I am fortunate to be able to immersed with other creatives and artists who I admire. Read more>>
Tamara Paylor | Brand Strategist/Graphic Designer/Entrepreneur

I've been creative for as long as I can remember. I initially started as an entrepreneur at a young age. Through middle school and high school, I created flyers, event tickets, and programs for churches and schools. Read more>>