What role has risk played in your life and career?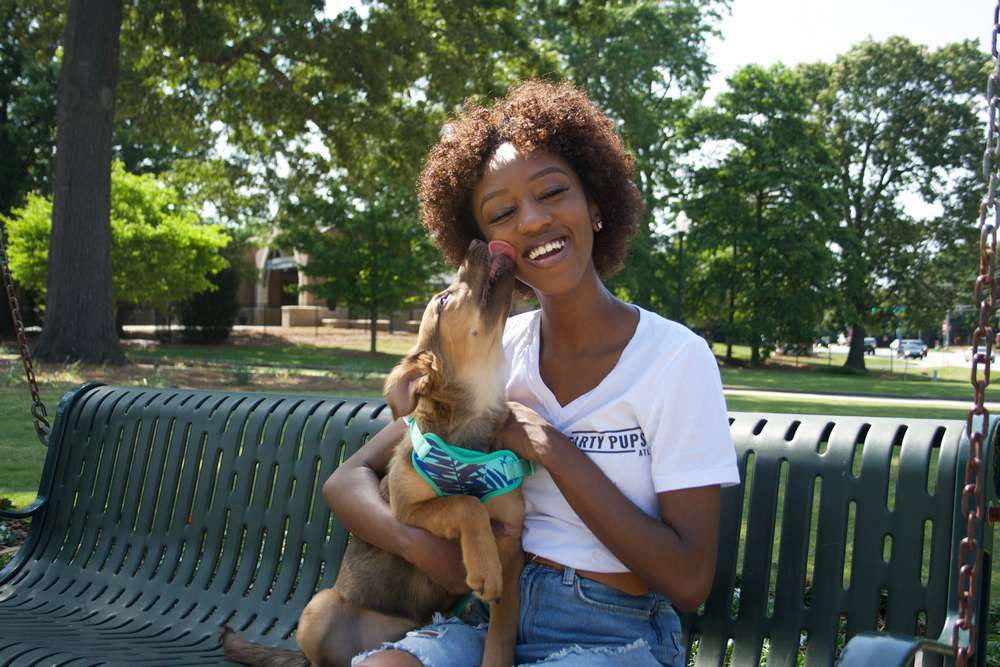 How do you think about risk? What role has taking risks played in your life/career? Check out responses from hidden gems from our community below.
James Rinere | Concept Artist and Illustrator
I believe that risk-taking is one of the most valuable skills a person can develop. Depending on your point of view, so many things can be viewed as risks. It can feel risky to be honest with yourself in a scenario when the truth will lead you down a more difficult path. Read more>>
Griffin Wilson | FOUNDER OF UNSTABLE.
I think of risk as an opportunity to step out of your comfort zone. Taking risks tests how dedicated you are to your growth. I would say my brand was built on taking risks. For one, the name of my brand is UNSTABLE. People always make a face when I say my brand name is Unstable UNTIL I explain why it's named that! Read more>>
Sulonda Smith | Communication "Ninja" Coach
Every day I walk on the planet is a risk. Although I control how I think and where I want to go, I can't control the outcomes or behavior of others. Just breathing is a risk. We can't control the chemicals in the air or even worse airborne viruses. The upside to risk are the surprises that bring us joy when we step outside of our comfort zone. Read more>>
Chris Richardson | Instructional Designer and Web Developer
Growing up in a working-class area of Toronto, I always looked to higher education as a way to ensure financial safety and security. I was very fortunate to receive funding to complete my PhD in Media Studies. And right after graduation, I took a job teaching Communication Studies at Young Harris College, north of Atlanta. Read more>>
Davi Crimmins | Comedian & Morning Show Cohost
I owe everything I have to taking risks. I've made it a practice to step out of my comfort zone and take a risk on a weekly basis. I've watched anxiety and fears of failure crush the ambition of so many of my artist friends throughout the years. They procrastinate on every creative outlet  Read more>>
Stephanie Lanier | Going over the edges …..Creator and CEO of instant Edges
How do I feel about risk-taking it's scary but with a plan it's like lotto. Rick taking play in my life and career was I quit the three jobs I was working with very short notice went from LLC to Incorporation less than six months. I went from sleeping from here to there to a very nice Gated community. Read more>>
David Solomon | Transformational Life/ Business Coach
Being willing to bet it all on a dream that only you can see is the only road to becoming who you are destined to be. I noticed in my life that I was a slave to the idea of what if I fail and make a fool of myself in front of people who have watched me struggle for so long. Read more>>
LaToya Green | Model and Actress
Life is very short and many times we sit around wondering what our lives would be like if we did certain things instead of going out there and actually trying. We miss out on every opportunity we do not take so it's best that we follow our hearts.  Read more>>
Eli Turkette | Travel Content Creator & Adrenaline Junky
Coming from a very "adrenaline junky" lifestyle, I love taking risks! Whether it's skydiving, cliff jumping, surfing, swimming with sharks or anything else I find myself getting into, my life revolves around risk taking. Take away the extreme sports and everyday life is still filled with risks. Read more>>
Izzauddyn Muhammad ( New York Izz ) | Artist
I feel that risk taking us very important in life. Not just business You never know what opportunities you may miss on for not taking a risk Read more>>
Alyssa Taylor | CEO & Owner of Vital Vibes, Inc.
Often times people stray away from taking risks out of fear. What I've used in my personal life is knowing that being afraid or anxious to take a risk is completely normal, however I had to teach myself to not allow that fear to be the barrier to my success. Read more>>
Keturah Rosato | Licensed Therapist, Life Coach & Podcast Host
Taking risks has always in some ways been part of my journey and because of this, there are some risks in life that I did not have the comfort of avoiding. Whether it was coming to this country as a sixteen-year-old to start a new life without my parents or deciding to quit my stable job to pursue an entrepreneurial journey that made me feel alive, I have always found myself between taking the known path or choosing the unknown. Read more>>
Skylynn Raine | Owner of PARTY PUPS
Truthfully, for most of my life, I didn't see the value in risk taking. To me, there was no real reward in spontaneous, or even calculated risks; both have the potential to produce negative outcomes, and as I viewed it, a negative outcome equated to failure. This was the driving cause of me missing on a plethora of opportunities, experiences, and most significantly, deciding very early on that entrepreneurship was not for me. Read more>>
Savannah Rose Johnson, BA, CLC, RTTP | Hypnotist, Life Coach & Author
Fear is interesting. What purpose does it serve? To keep you safe, comfortable, or something else? When it comes to my own conquering of fear, it has been invaluable to recognize the truth behind fear: it is a feeling. Energy. It is a notification from our body that something meaningful is happening. Read more>>
Kayla Price | Business Owner & Social Influencer
I think risk taking is so important! The phrase I prefer to use is "taking a leap of faith." You wont see millions (if that is your end goal) by being comfortable! I think that the "risk" is what differentiates comfortability and fulfillment. Read more>>
Travis Brown | Freight Broker
I believe risk should be taking to expand your mind and get you out of your comfort zone. You have to get comfortable with being uncomfortable. Being uncomfortable is part of what's required to grow so if people don't experience that feeling at all, they're probably stagnating. This is where risk plays a part in changing your life. Read more>>
Luísa Galatti | Actress & Producer
One of the main things that holds artists behind is fear of judgement. It's really hard to be confident enough about your own work and feel ready to present it to the world. And that's fair! We need to make sure to use our most authentic self in the best way to create the best product we can, however, that often causes an anxiety that stops us from throwing ourselves in the field. Being an artist is risky, period. Read more>>
Bodae Vogt | Rottweiler Breeder and Medical Device Sales representative
For me, being a risk taker has always been a thrill and the highlight of my professional career. We was humans typically don't strive to put ourselves in a worse position. I have always found that great opportunities and lessons have come from me being willing to be daring and take risk. Read more>>
Megan Middleton | Owner of Meg's Makings, LLC.
Risk taking is necessary in business ownership. I have always had to take risks in my life personally and in my career as a teacher in now as a business owner. When I first started my business I was comfortable doing things I had already experienced but as my business became more popular amongst the community, Read more>>
Jonatta Harmon | CEO & Brand Strategist
I look at risks just as I view decisions. The thing that lies between us and the risks or decisions we encounter are the choices we make. Once we make a choice, it leads us to either desireable or undesireable outcomes but we still have power to change. Risks take faith. Read more>>
Valyncia Johnson | Marketing and Management Consultant | Sports, Entertainment and Culture
When I think about risk, I think about reward more so than loss. I feel that greatness, innovation, and monumental success comes from risk-taking. You have to train your mind to think opposite of the majority. If there isn't anyone going against the grain, how can we expect to do anything unconventional? Risk has played an instrumental role in my life and career. Read more>>