What is the Most Important Factor Behind Your Success?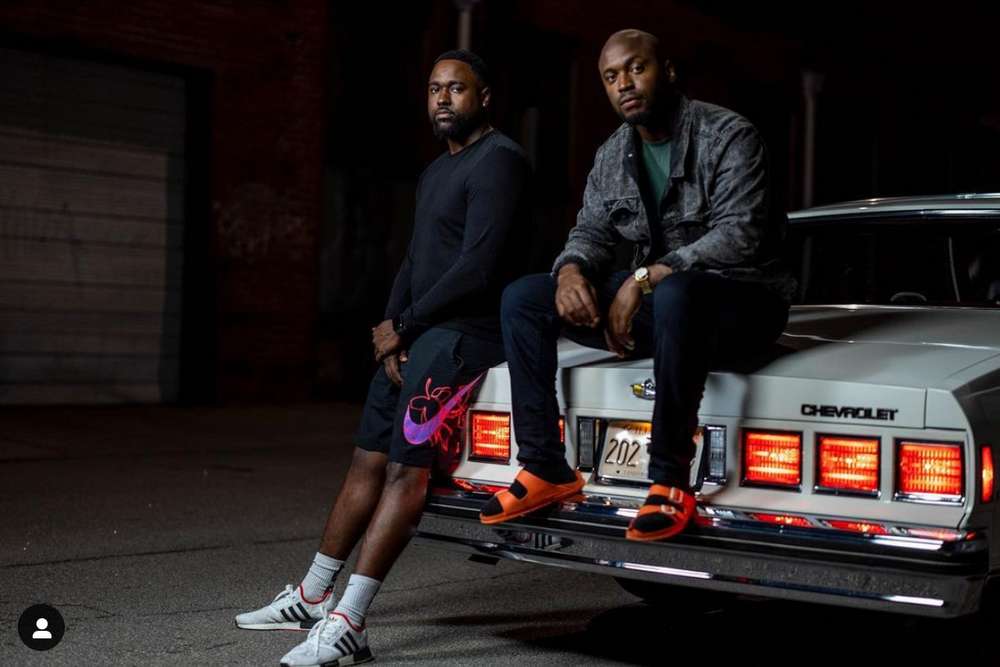 We asked the community what factors they felt were responsible for their success and we've highlighted some of those responses below.
Nakea Murray | Principal Vagician & Mompreneur
The most important factor behind the success of Vtox is our customer service. When we first started there were very few nature based feminine hygiene lines. We needed to stand out. Since the majority of our products are handcrafted fresh weekly keeping up with demand and ship in a timely manner. Doing that eliminates a lot of unnecessary customer service calls or emails. With our spa customer service is top priority, it went from just our location in the Philadelphia are to a dozen locations., We had to offer the best in education, service and pampering. Women come from all over to experience things done the Vtox Intimate Health & Wellness way. This business is heavily based on referrals so it's necessary to be consistent. Read more>>
Maisha Rush | Business Coach and Consultant
The most important factor behind my success is honesty. I have always maintained honesty throughout my brand. Continuing to keep people in the loop of the struggles of business, how I got where I am, and where I am going has always made me relatable and trustworthy. It's important to connect with your clients on a personal level so they know that they can trust you and your professional opinion because they candidly see what works and what doesn't. I stand by our values both in life and in business. Honesty, Integrity, Transparency, and Self Accountability. Read more>>
Caleb + Jerrell Seales + Lamar | Co-Owners & Directors
We've always strived to bring a high level of cinematography behind every single project. Most creatives bring their own unique look to film but we've always stood out with our ability to create high end images, even with smaller budgets. That level of care is what separates us as a brand. Read more>>
Tk James | Chief Operation Officer (COO)
The most important factor behind our success has been our WHY. Knowing what you are in business for gives you a road map that nothing can alter. When you lock into why you want to be "successful" and truly strive for that, you can accomplish whatever you set out to. No amount of no's or deterrents can stop someone's determination when they know what they are truly in business for. If it is something you believe in, lock in on that reason you want the success and keep going no matter what. Read more>>
Krystal Harris | Photographer/Content Creator
I believe the most important factor behind my success is truly understanding the value of building relationships not just securing a clients/customers. By building a relationship I create an avenue that generates more business through association. When people value the work that you do word of mouth is powerful, but when you couple that with. genuine relationship it's more than word of mouth, that person is willing to back your work with their word. Read more>>
Kelsey Nykole | Salon Owner, Personal Trainer, Artist
Consistency!! This has been the key to the level of of success I've had in the beauty industry. Utilizing social media platforms, email marketing and even using grass roots tactics like hand to hand flyers , Consistently had help me to gain exposure. and notoriety as a stylist with quality skills and services. Consistently challenging my self to level up in my skillsets , industry knowledge, and networking has help tremendously as well . Read more>>
Jordan Jackson | Business Partner
The most important factor behind our success and the success of our brand is hands down our team and the way we're able to work together. We pride ourselves on providing great customer service along with an array of products and great pricing. Read more>>
SHERRI JOHNSON | Master Beader that offers Custom Jewelry and Authentic African Waist Beads.
My brand is built on Agape (love). My first example of love was my Granny. She loved all she encountered. Her example helped me understand that love is the foundation of how we thrive in life. When I first started my business, it steamed from a place of needing to share my love in an untraditional way, allowing my love in the form of jewelry to be passed from me to my customers and then to their loved ones. When love is received, it encourages, inspires, motivates, uplifts, and reassures those on the receiving end. I use The House of Agape to encourage those I encounter. Read more>>
Carmen Simon | Hairstylist, Mentor & Motivational Speaker
Honestly this is one of my favorite questions to answer because the answer will be the same every time. The main success and reason I started Thebraidingeffect is because of my 13 brothers and sisters. Without them I probably would of chose to live an ordinary life, I wouldn't wake up with so much determination and thrive to make our lives better. They are the reason I fight so hard, they are the reason I keep going no matter how much I want to give up. Being an entrepreneur comes with many sleepless nights, many unpromising weeks even months as well as (in my opinion) many self doubts. In these cases all I have to do is remind myself the reason I even started this business and every tear, long night, over booking, depression stage and self sabotage becomes so worth it. Because they are so worth it! Read more>>
Big Homie Tyni | Musician
The most important factor behind my success is taking risks. If you don't take risks & you stay in your comfort zone, you will never get anywhere. Life is a risk. Read more>>
Kraig B | Makeup Artist
My daughter definitely is the main factor behind my success. I have to pave the way for her a great future. Read more>>
Samantha Bunting | Content Marketing Strategist
I've been in business for almost 5 years and I'm excited to hit that mark as most new businesses don't last. I'm still in the beginning stages, especially because I'm currently rebranding my business. I would contribute my current success to my ability to not quit when things get hard, self-development, and studying marketing. It's easy to think "Oh, I have a talent, I'm going to be an entrepreneur" but in reality, it takes planning, strategy, and testing new ideas to see what your clients need from you. Read more>>
Jamie Chong | Model
Prioritizing my mental, physical, and emotional health is the backbone behind my success. As a model, my well-being reflects in all aspects of my work from posing confidently and giving off facial expressions to maintaining a positive attitude on set and building relationships in the industry. I am also a pre-med student balancing a part-time job and other school-related activities and responsibilities, so maintaining my well-being is crucial to managing my time well and avoiding burnout. Read more>>
Craig Drilling | Kids at Play Atlanta Owner- Coach/Trainer
I feel like the level of energy and attention that our staff and myself give to our clients sets us apart. We keep kids active the entire time they are involved in our programming with a variety of different activities. I used to cringe when I saw lines of 6 or 7 kids being inactive while there was one active participant. Our mission and goal is to have all participants active and focused the whole time they are in our class. Read more>>
Dr. Jackie Varnum | Doctor of Physical Therapy, coach
The most important factor behind the success of the Spectrum Performance brand is that we value authenticity. As providers, we show up as our authentic selves versus putting on a facade of a generic medical provider. This also encourages clients to let their unique qualities shine and allows openness about their needs and goals. We genuinely have similar values and hobbies of our clientele- wellness, humor, nature, sports, lifting, competitions. We are able to share that passion and walk alongside them during their health and wellness journey to reach their goals while also having fun! Read more>>
Angelica Prather | Income Strategist | Coach | Speaker
I would say that the most important factor behind my success/the success of the brand are two things which is God and a wonderful team around me. In order to be successful in any business, God has to be the top priority. Everything on the success of the business and brand is built off Kingdom principles. It's also important to have a group of individuals you trust and can rely on consistently. It's also just as important to have those same individuals to have a prayer life. All the success in my business is because of God, prayer, and my team. Read more>>
Stephanie A. Wynn | Author & Business Development Coach
The most important factor behind the success of Stephanie A. Wynn Business Solutions Brand is that I did not allow the distractions keep me from moving forward in my business. More importantly I BELIEVED IN ME! Read more>>