What are you ultimately striving for?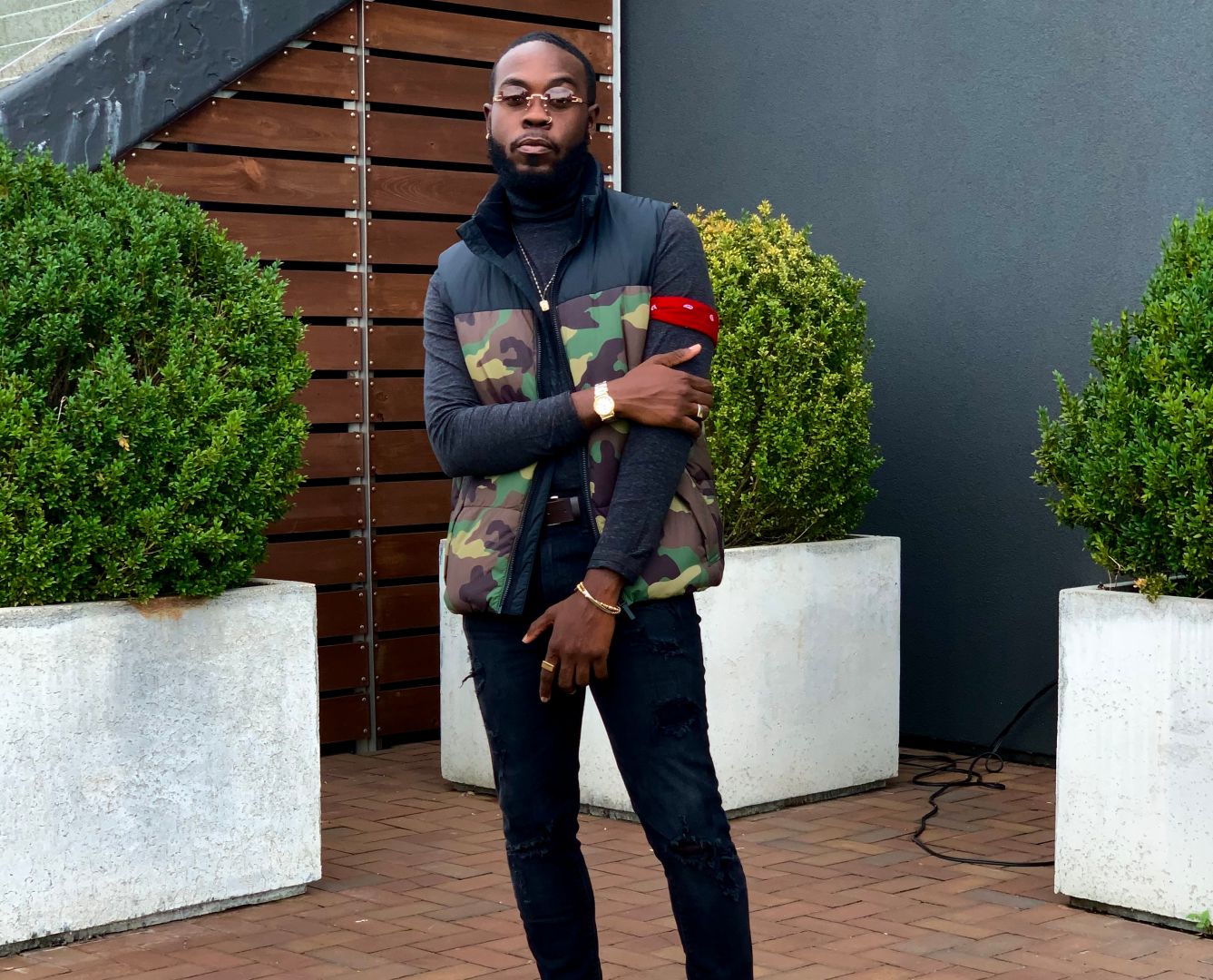 We asked rising stars from the community to open up to us about their end goal. We asked them where they want to be, professionally, by the end of their careers and have shared some of those responses below.
Justin Miller | Director/Photographer

My end goal is to explore the mediums of both moving and still images to find the increasingly organic and carnal ways to communicate for my partners and clients. It's difficult for me to get excited about projects that don't push boundaries and if I could make a career out of pushing the possibilities of moving and still images I would be ecstatic. Read more>>
Abasa Aziz | Artist and Author

The end goal for me is to integrate a more accurate story of the descendants of Africans in America. Culture is often used to describe things of a modern trend but in actuality we come from a culture so dignified and advanced that they were performing cataract surgeries hundreds of years ago, but through a one sided telling of history we think of our ancestors as savages that were less than Tarzan instead of the founders of civilization that traded, made laws and even had our own holidays and custom we invented culture and I use my art to define that along with the Heroes who sacrificed to make the world better for us. I plan on using my talent to educate as many people as I can until I can no longer do that because to show a child their potential is the ultimate achievement. Read more>>
Henny Ceasar | Founder & Creator

I would say that the end goal for me is to wake up everyday and do whatever I want to do, I would be able to wake up check on my businesses, not have to physically be present. Family would be living comfortably. We would all be self sufficient!. Read more>>
TR3VON | Singer|Songwriter|Actor

My end goal is after I am gone being able to leave a legacy behind that'll live on generations to come. I'd like to be a global entertainer where the world will know my name. Read more>>
Tye Alexandra | Creator

My end goal is the same as my beginning goal and that is to simply create freely and be happy. My entire life all I've done is create as it is my first love. As an artist, I don't know how one has an end to their career. As long as I have my mind I will be creating something. I started writing, illustrating, doing music and musical theatre as a child/teenager which eventually morphed into costume design, fashion design, styling and creative direction. I've had my own fashion line, designed for renowned fashion houses, styled artists for music videos and so on. As of now, I am currently working with my Saudi based business partner on a luxury clothing and shoe line that we will be establishing and launching in Dubai. I've also decided to release a series of multilingual children's books, Multilingual Kids Club. Since I was a child I've learned several languages that I've never really utilized so I've decided to create 30 children's books within the series that have 10 languages in each book; Arabic, Chinese, English, French, German, Hindi, Italian, Japanese, Spanish and Yoruba. Read more>>
Almalik El-Amin | Singer Songwriter

We want to be internationally known, and have performed all around the world. Read more>>
Keianna Bailey | Freelance Paralegal

My end goal is to make KB Legality, LLC as one of the top paralegal firms in the country. Within the next 5-10 years KB Legality will have more law firm accounts, and employees. Professionally, I plan on becoming the CEO of a public corporation which is my paralegal firm KB Legality, LLC. Our headquarters will be in the state of Georgia. Read more>>
Ritchie Thomas, A Soldier's Coach | Military Speaker

I want to help one million soldiers/veterans build their dreams and grow into who they were destined to become; my dream is to help get them through their nightmare(s)…. At the very end, I'd hope to have loved on a million, than make a million. Read more>>
Juwan Wharton | Designer, Stylist, and all Around Creative

I have multiple career goals that I want to say I accomplished by the end of my life. It starts out with the fact that I want my brand, CultureXCI, to be more than just a clothing line. I want it to be a creative outlet that lets me get into many different ventures. I want to have a couple clothing stores across the globe. Probably one in NYC, ATL, Cali, and a few international spots. Also, I would love to have a grand creative expo but I don't want to give too many details on the vision too soon. I think, often, about delving into hosting carnival events because carnival is such a big part of my culture. And lastly I want to have charity events to provide disaster relief for the Caribbean because of how often we're affected by natural disasters. Read more>>
Erica Hawes | Licensed Massage Therapist/ Body Worker.

What Is my end goal and Where do I want to be professionally by the the end your my career. Well I've been a Licensed Massage Therapists for 12 years: from an employee at Varies High End Spa to been a contractor with Established Businesses to Currently being a Self-Employed of Owning my Business GAMassageSpa. Therefore I have been doing Great with my GaMassageSpa Business from (thanks in part of work experiences in the Bodywork industry) , but my plans are to expand my GaMassageSpa business to employ an all Female Licensed Massage Therapists to travel to Clients no matter where they are located i.e.: Resident Home, Offices, Work Space, and Hotel chains and more. I am planning on implementing Spa Buses that travels to clients locations and welcome clients onto the Bus for their Massage Therapy needs and they don't even have leave their drivway . My Goal for GAMassageSpa is to have 2 Spa Buses and have 2 Female therapists in each by the next 5 years. Now Thats My Short term Goal. (fingers crossed). Read more>>
Renee Neptun | Artist

The end goal is to own 10 or more pieces of land throughout the United States, put my family in a position to always win even when they are sleeping, and build generational wealth for the generation before me as well as for my nephews and generations after them. Professionally by the end of 2021 I want to be Teyana Taylor's personal photographer as well as have a net worth of six figures. Read more>>
Ms. Smiley | Life Coach & Author

The end goal is to be a major part of the movement for minorities to seek mental health help and guidance in their lives. That it's as normalized, and utilized as frequently as hair cuts for men and nails and hair for women. Read more>>
AK Brown | Fashion Visionary and Style Architect

I just want to be known for style – like an André Leon Talley or Iris Apfel of St. Louis. I don't want to be known, if and when I do eventually pass on, for being a part of someone else's vision, that's not my life's work. Fashion and style are what have been the outlet I've needed to get through some of my darkest and trying times. So at the end? I can't say what specific profession that is, I just want to be known for style. Read more>>
Neiko & Janisse Flowers | Owners and Talent of Believers With Balance Radio Show

The end goal is simple… It's to inspire and motivate the people. Everything we do is for GOD. We'll be on several radio and tv stations inspiring the masses. Traveling the world sharing our testimony and spreading the goodness of GOD. By the end of our career, we would like to be in a place where our "work" doesn't feel like work. Helping people especially young married couples with aspirations and dreams learn how to balance their marriage as well as what GOD has set out for them to do. We're all about putting more effort into your purpose rather than a paycheck. When you love what you do… The money will come. Read more>>
Asia Morgan | Hair Connoisseur and Business Owner

When I think about goals I don't think about them ending. Goals are personally to me something I plan and go after of course , but once I reach that peak it is not over. Once I cross a "goal" off I am then left to find a way to reinvent myself and that goal to keep going and keep my clientele on their toes. I pride myself on being a better woman than I was before because of my personal and career goals. At the end of my career I want to be able to say I have provided excellent customer service, provided beautiful hair and products , I am financially stable and my business has grown to more than just something that started with a couple dollars and a thought. Read more>>
Stacey Gibson | Mentor

My end goal is help young women understand their full potential. To help bring out the hustle all while overcoming there own insecurities. I hope by the end of my career to have The Woman Hustler Business Center that helps create opportunities for our community. A place that is safe for young African Americans to build , research, and start a business of their own. My goal is to impact, inspire, and start our young women on their journey to success. Read more>>