To start or to not to start, that is the aspiring entrepreneur's question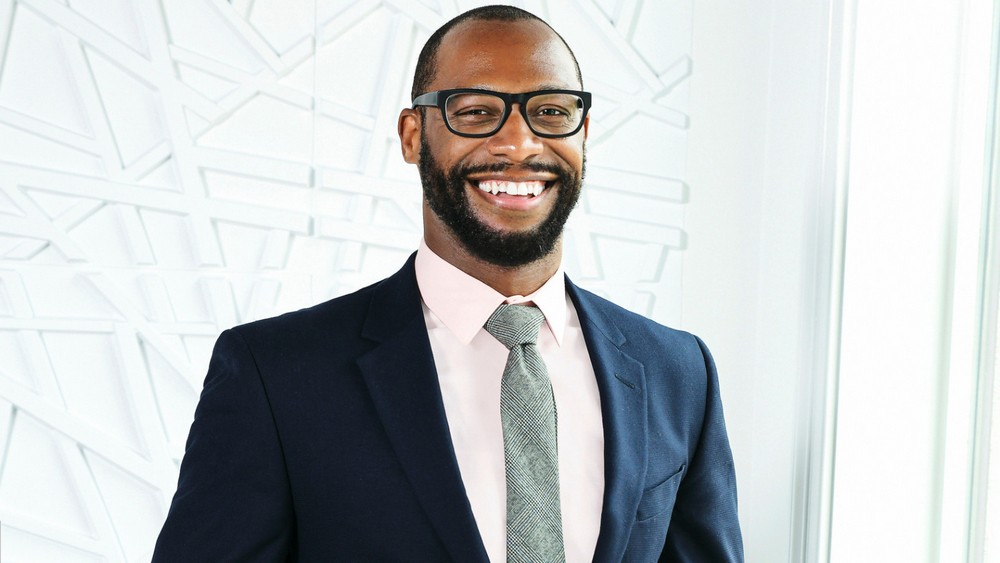 Many books on startups and business talk about how there are right and wrong reasons for starting a business. So, we asked a handful of successful founders about their reasons and the thought-process behind starting their business.
Zelenka Boyd | Blogger, social media influencer and mompreneur

When I first decided that I wanted to branch out on my own and be a blogger, I knew that I wanted to be a vessel for God in helping women and specifically single moms who's odds were stacked up against them, to gain the strength and motivation to go against the grain and do what society sometimes feel like we can't do. I know that sometimes we're made to feel like "just because we're left to raise kids alone (for one reason or another) we can't pursue our own dreams" which can't be further from the truth. Read more>>
Aaron Fisher | Nonprofit Founder and CEO

The CEO and Founder, Aaron Fisher, taught elementary school for seven years, spent more than 12 years volunteering and working in animal welfare, and has been working with youth from under-served communities since the early '90s. He first came to Atlanta in 1993 to attend Emory University, and his love for the city has only grown since. The idea for this innovative project was born from these experiences. His students were often too young to volunteer with animals (but really wanted to learn more about pets). Yet, no single organization was primarily dedicated to educating the community about animal welfare, how to care for pets and be safer around animals. Our programming now reaches more than 1,000 participants a month! Read more>>
Willie Davis | Atlanta REALTOR®, Turo Host, and Podcast Host

For me, starting my own business came very naturally. I spent over 10 years in corporate America working in marketing for various companies, a career that I really enjoyed, but I knew for sure that I did not want to continue to work for someone else in the coming years. I slowly started to become intentional with my actions over the next 12 to 18 months making sure that what I was doing was going toward that overall goal. Read more>>
Brooke Womack | Wedding Photographer

I was currently in school getting my bachelors degree when I started considering starting my own Photography business. I wanted the freedom that comes with being your own boss as well as pursuing something that I absolutely loved. Read more>>
Chaya Bukiet | Licensed Marriage & Family Therapist

After graduating with a masters of science in marriage and family therapy I went on to work in community mental health for several years. It was a wonderful experience. I learned so much from my patients, colleagues, and supervisors and would not change that for anything. When the pandemic hit all my sessions went online. At first I was ambivalent and unsure how I felt about doing online therapy but the more I embraced it the more I saw how much I was beginning to enjoy the process. Working from home came with its challenges but also had a lot of benefits. In August of 2020 my husband and I made the decision to move from New York to Atlanta. Read more>>
Walter Travers | Credit Expert & Travel Enthusiast

The thought process behind starting my own business came from trying to find my purpose in life. I always knew that I loved helping people in anyway that I can. My purpose in life is to help people, but I needed to find out in what way I could bring that impact. I wanted to bring something to people that lasts well after I am gone and creates a legacy. Once I figured out my purpose, that rest was history. Read more>>
Kristina Witsee | Co-Host of This Spiritual Fix podcast with Anna Stromquist, Psychic Intuitive Shadow Work Coach

Anna and I have been best friends for years. About five years ago, when I was first getting into podcasts, I thought that Anna and I could take a crack at doing a podcast because whenever I shared our text conversations people were interested. We tried it back then, and it just didn't jive, we talked forever, but without any structure. It wasn't until Anna was aligned and listening to podcasts that we came to a point where we could go ahead with it. At first it was for fun and to stay connected, and then we started to realize that what we were sharing was resonating. Read more>>
Brent Reno | Professional Portrait & Boudoir Photographer

For me it was really simple. I hate having a boss. With photography I pick the projects or jobs I'm interested in. Your clients are your boss, but it's my business and my rules. Read more>>
Sirena Carpenter | Brand Strategist and Designer

I'd been working in advertising agency settings for years and handling some very well-known accounts in the roles of Graphic Design, then Art Director, and finally Creative Director. Although I've always entertained the idea of starting a design business for myself, the pandemic was truly the catalyst for its inception. While I loved working on large- even some global- brands, it became more and more difficult to maintain tunnel vision and design for these big businesses while small businesses all around me were forced to close their doors for good. Read more>>
Tanya Wideman | Atlanta Photographer

I have worked in the medical field for many years as a biller and coder. I had a successful career at Emory University Hospital. I made great money and had incredible benefits, but I really didn't enjoy what I did. I wanted to do something that I felt was fulfilling and satisfying. I also wanted to be in control of my schedule so that I could spend more time with my family. I had been doing photography as a side job while working in the medical field, but in 2020, I decided to go full-time. Read more>>
Joanna Lemmon | Art Garage owner and artist

I dreamed of owning my own business many years ago. My father was a small business owner also. And my mother was an artist. They both helped shape who I am today. I received an Undergraduate degree in Education from the University of Memphis. I taught elementary school for many years in Memphis, Tennessee and have taught art in schools and preschools in the Tuscaloosa, Alabama area since moving here 9 years ago. About two years after my husband began his job at the University of Alabama as a professor, I went back to school to take classes towards a masters degree. Read more>>
Derek Gordon | Wine Enthusiast & Distribution Owner

I had always dreamed of starting something from the ground up for myself. It seemed like one of the biggest challenges for oneself, but I was determined and motivated to achieve this goal. I initially wanted to find something that I was passionate about, but also something that would push me to bigger, long-term goals. Traveling was a huge influence and introduced me to many things- one of them being wine. I was fortunate to be able to spend many summers in southern France where I became friends with many locals. Read more>>
Larissa Neath | Art Instructor & Creator of Homes for Gnomes

I still don't know if I would call myself a business. However, I have always felt drawn to art and in constant awe of what it can do for people. Those two things are why I began leading art lessons and then attempting to get out there more with my work. Read more>>
Dr. Roxanne Dixon | Motivational Speaker, Mindset Coach, & Educator

I come from a family of entrepreneurs; so, starting my own business is in my blood. However, I never thought that my business would be a ministry. Never in a million years would I have thought I would be launching a ministry that encourages people to be the true authentic version of themselves. It was only when I came to a place of unmuting myself and using my voice to be a public speaker, minister, and teacher that I realized there are so many people that are afraid to use their voice and operate in their purpose. Read more>>
Erin Fox | Owner & Creator of Foxtails: A mobile cocktail bar

Really, Covid was a wake up call for me. There were about 3 years where, I was mentioning to friends and family that I wanted to start my own business. I have been calling my cocktails "Foxtails" for literally 7-8 years at this point. Covid really pushed me into the uncomfortable of not knowing where I stood in my industry & I wanted to take my fate into my own hands. I was very comfortable for the 3 years before that, working as the General Manager of a very successful bar with a great company (why would you leave?) Read more>>
Cherrelle Roper | Entrepreneur

After separating from the military, I found myself jumping from job to job and wasn't happy with any. Moving to Atlanta opened my eyes on entrepreneurship and I knew that I would rather work for myself with residual income. I started with just photography, then I started hosting paint parties. With the help of family and friends encouraging me, I was able to make it happen. Read more>>
Antoine Perrin | CBO And Photographer

I started my Photography Business because many of my family and friends either didn't take pictures or wanted pictures and no one to take them. I ended up buying a camera 20+ years ago and the rest is history lol. I started my Nonprofit because of the conditions I see in Los Angeles as far as the homeless condition. I've been there and I have some friends who have been in the same situation and I want to help in changing the landscape. I lived in my RV for about 2 years and it was nothing but problems with city ordinances and the police of the individual cities I've parked in. Read more>>
Sharlene Hooks | Nonprofit founder & CPR First Aid Instructor & Notary agent

Starting a business with just a thought process is never easy. I knew that when starting any business you must have a plan for your business so it can be successful. When I started my business in 2019, my thoughts became reality. So then I began to write it out. Of course I had to revamp some ideas because of the advantages and the resources that's available now. My thought process was to get something done that I love. I had to understand that I didn't need any credentials to live my dreams. Only thing I ever needed was the faith. Read more>>
Bryant Anderson | Artist & Writer

My thought process behind starting my own business was that I love drawing, and I love to write, so why not start a business with two things that I love doing? Read more>>
Raven Cenales | Tattoo Artist & Painter

I've always had that mindset of eventually working for myself and having financial freedom to live and travel the way I want. I never dreamed of working for a company for years and years just to retire at an old age with nothing really to show for it. I quit my job in March 2021 with the intentions on never punching a clock again. I felt like it was time that I really put my artistic abilities to good use and really get my name out here in Atlanta. Quitting my job was probably the most stressful thing I've ever done because I was finally breaking away from that conditioned lifestyle I was used to living. Read more>>
Akiva Smith | CEO of A. Diva Cosmetics, LLC

My thought process behind starting my own business was 1) Can I do it? The thing about starting a business is to stop self doubt and simply start 2) The name. My brand name was easy for me. Friends call me Kivadiva but my name is Akiva. A. Diva Cosmetics, LLC was derived from that concept.. The next thing was a little difficult. This took a little while because I did not understand the assignment. What industry was for me? What am I passionate about? Later, I decided after working at Sephora, I wanted to be in the beauty industry. I love pink, I love fashion and beauty is my middle name. Read more>>
ANESHA SMITH | Entrepreneur, Owner of HairSpice, Certified Medical Assistant

My thought process has always been to help and serve others. My brand/product was designed and created to grant confidence and evolution within your natural hair. I suffered from hair loss due to lack of education regarding my hair. I did not know how to properly maintain and take care of my hair. I wasn't taking enough time or the correct investments. I would not properly maintain my hair to keep it healthy under my protective hair styles. Eventually I grew tired of hiding my damaged natural hair. I was ready to wear my natural hair and regain confidence. Read more>>
Myron McWhite & Rashad T, Dudley | CEO's of REÏR Clothing Co.

The thought process behind starting our business was wanting to create a brand that would set us apart from other urban menswear brands, hence the name REÏR (Rare) Clothing Co. It's rare that you come across brands that are trendy, fashionable and most importantly affordable. To us, starting REÏR meant that we were able to make clothing for us, by us. When we first envisioned starting a business, we had no experience, but we were eggar to display our creativity for menswear. We also knew that timing was everything, and what better time to take a risk in starting a business than during a global pandemic. We did a lot of researching other Black Owned and small businesses and learned quite a bunch from their failures. We both knew that we had a passion for fashion and creativity, and thus REÏR Clothing Co. was born. Read more>>
Katina Norman | Entrepreneur

As a Black woman working in corporate America, I've come to realize that I can only go so far. The glass ceiling is the limit for me, and quite frankly, it's bullshit that I have to work twice as hard and be twice as nice just to have a small piece of what my white colleagues obtain so effortlessly. Deciding that nothing was going to change unless I changed, I did some research and asked myself what my God given talents were and how I could monetize them while helping people at the same time. Thus, Service Savvy, LLC was born. Read more>>
Tyran Johnson | CEO Of RackRacers Apparel

Sooo When I Graduated From Miller Grove High School in 2018, I went to Albany State University I Wasn't Really Sure Of What I Want To Do So I Was Trying A lot Of Things But Then I Came Home For Personal Reasons And I Started Making Custom Clothes For Myself And People Saw And Was Asking me To Make Them Some Clothes So That's What Made Me Start My Brand But As Far As The Name, I Went Through Like 4 Other Names But In Life I Don't Want A Specific Amount Of Amount Of Money, It Will Be A Rack Race ,The More Money I Get, The More Money I Want ,RackRacer. Read more>>
Simone Brown | Hairstylist

I didn't really think about it I just did it. I. Was already doing what I love so my thoughts were why not make this into a career. I started off providing services for my family and friends once I got comfortable I started offering to complete strangers. I always knew I wanted to work for my self and my my own money it was just a matter of when I wanted to take it serious. Read more>>
Indrea Gordon | CEO

I wanted to leave a legacy and become a black female designer w a household name. Like a Calvin Klein or so, Martha Stewart. Read more>>
Whitney George | Pilates Master Trainer + Podcast Host + Motivator + Self Love Advocate

I have 16 years of health and fitness experience, and I have always felt such calling to empower and impact women–I truly love people and facilitating relationships, and I am always the biggest fan of people I love. So through that combination, Thatz My Girl was created. I wanted my business to be a space and a place where you can feel empowered to live out your dreams, become your best self mind, body and soul through my interviews and conversation on the podcast, and through my offers and programs. Read more>>
Desi Chanel | Cosmetologist, Makeup artist, Wardrobe stylist

My thought process was my desire to truly connect with my clients on a different level and elevate past simply being a makeup artist. I wanted to create an experience for every client I touch hence "the beauty and soul experience" Read more>>
Cheyenne Merced | Mother, Wife & Business Owner

The thought process, good question! I wasn't fully content with where I was working and what I was doing. I knew I had this ability to work with my hands, but I felt my talent was wasting away by working in an area where I wasn't perfecting my craft. I felt this urge within me to start my own business, yet, I was scared and was not ready to take that leap of faith. After, going back and forth in mind for months, I finally made my business official in 2019, Read more>>
Brandi Guy | Hairstylist & Wig Maker

My thought process on starting my own business came from a few things. Im currently a hairstylist. Ive been working for myself for over 5 years and I always wanted to grow in my industry further from behind the chair. During the very beginning of the pandemic I was going through a lot of depression because my career wasn't deemed "essential" so of course I didn't have any income coming in. So I started thinking of other ways to make income. I'd been making wigs for about 2 years prior and I fell in love with it. Ive had multiple people in my family and clients that have gone through chemo and Ive seen the toll losing your hair can do yourself. Read more>>
Cheryl Yul-Behrenwaldt | Notebooks & Honey Designer/Owner and Freelance Interior Designer

I never thought I would be here, to be a small business owner/entrepreneur. It always seemed so foreign to me, the idea of doing "my own thing". In the years prior, I've worked in an office environment, which I loved and thrived in, so it never occurred to me that I would leave this world. And then two things happened at about the same time … I had my third child ( so at that point, I had three kids under the age of 5 ) and this idea of developing a modern tote bag for moms was finally coming to life. At that point, I needed more flexibility in my schedule, I could not be tied to being in an office anymore. My life, with three young kids, didn't allow for it and although I could have made it work, I wasn't motivated anymore. Read more>>
Latoya Young | Tax Professional & Owner of FY Trucking Services

To be perfectly honest, I just didn't want to work for anybody any longer. I want control, I need control lol. When I was working a 9 to 5 I felt trapped. The same routine over and over can be draining and tiresome and it gets old. So my thought process was to become my own boss and take control of my life. So when the opportunity came, I jumped and it's been a roller coaster ever since. You have to trust the process. Read more>>
J. Anthony Grigger | I go by JAG; I am an author, content creator, music composer, poet and a writer. I am a writer of poetry, songs, inspirational words, and published magazine articles.

There are many reasons for this. I've always wanted to be my own boss and have my own business. It is also in my blood. I really never liked to feel cages; being told what time to go to lunch or when to leave the building to go home. I also didn't believe the jobs that I had that were not in my passion path appreciated or valued me. I decided to put all the gifts God put in me to be what I was meant to be, a creative. Read more>>
Tino Flowers | Business Owner & Chef

During my early 20's I started to realize that I need income to survive and maintain a comfortable lifestyle. I had a part-time job and a side hustle, but the goal was to get a good full-time job after I graduated college so I could have adequate disposable income. After I graduated, it took me 10 months to find a good full-time job but luckily I still had my part-time job and side hustle. Once I started the full time job I let the side hustle go since I was making so much money and I had great benefits. After a few months of working the full-time job I realized these big companies don't really care about employees, and will cut off your income over anything. Read more>>
Stephanie Harmon | Owner of The SpiceShip

My thought process behind starting my own business was freedom. I knew that if other people were out here making it happen outside of the regular grind, then I should be able to do it also. I just knew that there was more to me than a loyal employee. Read more>>
Jess Davis | Founder/CEO of GameHer

My thought process came from my passion for video gaming. Realizing the lack of attention females received in the video gaming industry, I started my company as a platform to connect females around the world in the gaming industry. I knew there were a lot of women that played video games, but it wasn't a big focus to highlight them in 2013. The clothing piece of my company is a bonus, it's a symbol of representation, empowerment, unity, pride and something each female or ally should be proud to wear. GameHer is the Lifestyle! Read more>>
Kiara Smith | Owner & Operator

As a girl mom of 3, I was having a hard time finding products that worked for our entire household. I was also breaking the bank with each trip to the beauty supply store. My goal is for us all to have a regular hair care regimen. This lead to the creation of Katered 2 Hair Care. Our products work well for any natural texture, while creating more manageable and healthy strands. Read more>>
Ronnie McLaughlin | Entrepreneur & Motivational Speaker

I was born into a family of fellow, minority business owners. My grandad owned a repair shop, my stepdad owned an electrical business and his mom owned a catering business. Venturing out as an entrepreneur was never foreign to me, in fact, it was quite natural in my family to recognize one's gifting and abilities and explore them deeply. After recognizing one's uniqueness the difficulty is conforming to the demands and time constraints of a standard 9 to 5. Read more>>
Shaymeshia Pacius | Entrepreneur

The thought process behind starting my business was to make affordable and helpful products for people suffering with dry skin, discoloration and flaky skin. It all started when my son was born. He was born with eczema and after a few months, I noticed that the popular baby lotions offered in stores really weren't helping him. I would lotion him up after a bath and by the morning, he had ashy patches throughout his body forcing me to constantly reapply the lotion which became costly and time consuming. After some research on alternative, more long-lasting options, I decided to try using raw Shea butter. Read more>>
Jasmine Sykes | CEO of The Million Dollar PR Firm

Growing up in Milwaukee, WI where the largest incarcerated zip code is 53206, entrepreneurship was not visibly promising. With very limited resources, support and space to grow, my thought process was "I had to make it out of my city, not just for myself, but for every young woman who person who come from where I am from with a vision." I am very involved with meditation, prayer, manifesting and a powerful consistent work ethic. I am one of the few who started a magazine and interviewing other entrepreneurs in the Midwest, such as Grammy Nominated producers Chad Roper and Bizness Boi. Read more>>
JODY PILGRIM | Creator of Joe's Palette

Art was always something that I have been passionate about, ever since I was a child. Growing up, I have always found myself scribbling on old books and the unpainted walls within my childhood home back in Trinidad. As an adult during my time in the military, painting on canvas was a great way for me to deal with anxiety. It eventually grew from just being a hobby, to me selling my original pieces online, then hosting my very own art auction selling 11 original pieces. The satisfaction of that one art show gave me the push to officially start my business. Read more>>
Greta Buccellato | Augmented Reality Engineer

Long before I had the idea for my Coded Connections augmented reality application in 2019, I had always been always a creator. From a young age I've always much preferred the process of figuring out how things work, taking them apart, and putting them back together again as opposed to numbers and account ledgers. Of course I needed to learn business basics to balance out the cost of all the creation, so I started a small LLC and found a great business planner to help me figure out the rest. I learned how to use my current projects to fund the next and how to take my products to market. Read more>>
Dr. Cecille Bolton | Educator, Author, Sister in Service to All Mankind…Dr. Sunshine

Like many others, being home and teaching virtually during the pandemic gave me the time to hone in on some action items I had been pushing aside. With my background in theatre, chorus, mass media arts, and education, it has been my dream to have a children's television show. As an educator, I always treated my classroom as a stage, performing for my students each day as if they were my audience. Teaching special needs, well, teaching in general, one has to be captivating, entertaining, and motivating to grasp the students' attention… Read more>>
Sharana Horton | Thrift Shop Owner, Blogger, and Content Creator

My love for thrifting came from being a broke college student who loved vintage fashion and retro style. I've always had a unique fashion sense. When I was in college at Savannah State, I didn't have the funds to go to the mall and ball out, so I started thrifting. The gems I would find in the thrift stores were unbelievable. I loved it. I got a rush from going in a Goodwill with 20 dollars and seeing how many dope pieces I could find. I started a blog about my thrift finds. It was getting some traction. When I graduated college and moved back home, I needed some extra money so I decided to sell my vintage clothes. Read more>>
Bertrina Olivia West Al-Mahdi, PhD, LPC | International Psychologist, Licensed Professional Counselor, Trauma & DEI Specialist

As a woman of color, I grew up with negative stigmatization against seeking mental health therapy. I recall my mother saying, "Give it to God," "Pray about it," "Take it to the altar and leave it there," or "What goes on in this house, stays in this house! You better not repeat anything that goes on in this house." It was instilled in me at a young age, that I (we) weren't supposed to talk about mental health issues, rather, be dependent on spiritual beliefs, as that outside of the home "the White man" did not have good intentions and only wanted to medicate us, call us crazy, and destroy the Black home. Read more>>
Natassia Johnson | Owner of La Bella Data and Proposal Specialist
I wanted to do something meaningful. Something that can impact the lives of others. One day my friend's boyfriend asked for my help. He was going to propose and he wanted to make sure she was thoroughly surprised. He knew exactly what he wanted it to look like and where he wanted it to be. All he needed was help with execution, And that is what I did. I spent days finding everything needed to make my friend's proposal special. And from the moment my friend's boyfriend got down his knee and she looked into his eyes and said yes, I knew that all the effort I had put in for this moment was worth it. Read more>>
D'Aona Todd | Make Up Artist
To me starting my own business was everything I needed. I was overthinking of course and the process was hectic but I overcame too be successful. I had to work hard to get where I wanted to be. Trust the process is the key! Read more>>