The Risk Series: how do you think about risk?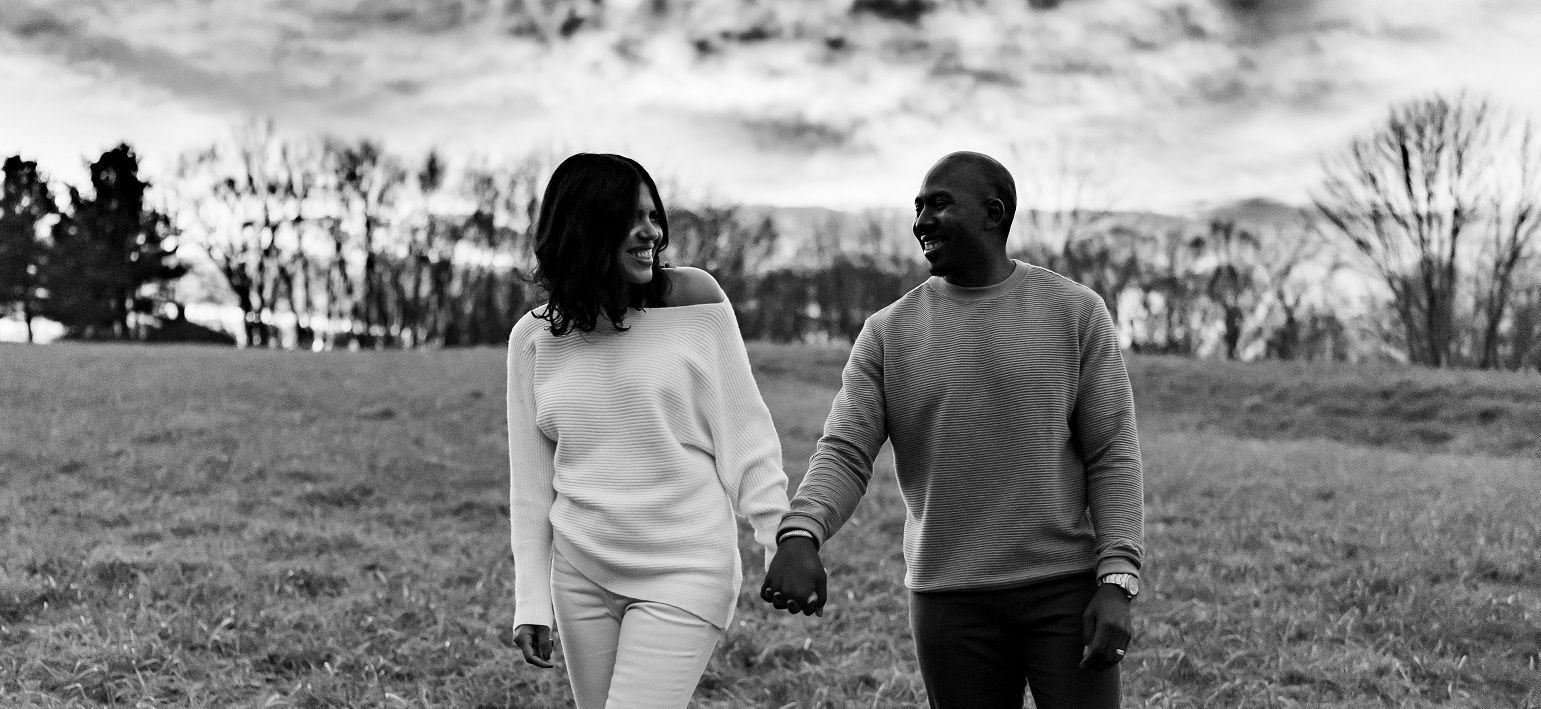 Risk is the most common topic that comes up in our conversations with entrepreneurs and so each week we ask entrepreneurs to talk to us on the record about how they think about risk.
Swaggy | Medical Technologist

I only think about risk if it's affecting someone else's life…if my actions have a direct impact negatively towards others, I try not to take it Read more>>
Char Dryce | Hair Educator/ Master Cosmetologist

The way I think about risk is scary and freeing at the same time. From ever since I can remember I have always taken risks. Growing up I was the girl in high school with a unique haircut or even a different fashion sense. As an adult I took a huge risk Read more>>
Jaime Cooper | Co-Founder

I look at risk like an opportunity – an opportunity to understand yourself, your customer or your business better. People tend to associate risk with fear, which can scare people from trying something new. When you take a risk (opportunity), and it doesn't workout the way you envisioned it to, your mindset has to be – this risk (opportunity) will work the next time. We have to normalize taking risks, instead of being fearful of them. Read more>>
Victoria Holloway | CEO of Victory Media, LLC.

Life is all about taking risks and running a business is no different. You have to put yourself out there and try thing Read more>>
Masta Thom | artist & director

In my eyes risk are needed. That's the thrill of life. It's also easy not to take risk. Plenty people don't take risk and end up leaving a mundane life. And regret not taking those leaps. Read more>>
Charlene McFarlane | Fashion & Beauty Educator

I always had a very critical approach to systems that overlook and exclude global majorities, focusing their interests and resources to benefit power structures. Read more>>
Deetocx | Music producer and an independent artist

I think risk is something that all must take, you never know what may change your life over night. I was doing a bachelor's degree in a triple major subject (Psychology, English Major and Journalism) , during lockdown I almost gave up on my degree as I saw my potential as an Hiphop artist. I took the risk of dropping my degree and dedicated myself to become an extraordinary music producer. Read more>>
Jay Martin | Director of Strategy & Visual Artist

Everything in life is risk analysis. The reward should of course outweigh the risk, let's be clear. Risk helps you conquer fears and if you succeed gives you a boost of confidence. Through risk-taking, we grow in numerous ways and improve our chances of achieving future goals. Read more>>
Ronald Washington | Auto care detailer

I believe in risk taking majorly you wouldn't become the person you are today if you didn't take that risk that leap in faith. Risk taking played a big part in my career if I wouldn't just jump out dere in the detailing world I would've be sitting around wondering how my life would have been. Read more>>
Antonio Hickman | Owner and Operator of Humanitees Print and Design(screen print and Embroidery) fashion house

Bigger the Risk, Bigger the Reward Risk has played a Big role in my life and newfound career due to the fact the before starting my own business I had to make the decision to remain working a 9-5 or quit and bet it all on the will power to manifest my reality, my Good friend Josh Harris had just lost his life January 8, 2019 to suicide and I had to decide to take over the print shop with no prior knowledge of screen printing or stay in my comfort zone of working a 9-5 with guaranteed income but only to a certain financial limit. Obviously with me writing this you can see I said F the job and be my own boss and make my own rules and reality Read more>>
Rita Bunatal | Founder, Creative Director

It has played a major part in my life. If I didn't take risks, I would not be where I am today. Read more>>
Jordan VanHemert | Professor and Professional Musician

Taking risks has been one of the difficult yet rewarding skills I have cultivated in my career. I take risks every time I go on stage to perform–every time I enter the classroom. Because I primarily play jazz and improvised music, much of what I play hasn't happened before and won't ever happen again exactly like it does in the moment. Read more>> 
 Jason Pierre | Food & Beverage Consultant

Taking risk made me discover the world, helped me build my career ( which I'm still building ), met some great people. I'm from Montréal Canada and the food scene in summer is pretty amazing, but come summer things get cold and restauration takes a hit. Seeing the possibilities in Miami to bring my brand to another level made the decision to move to Miami easier. Read more>>
DeShawn | Editor | Proofreader

I think about risk quite simply as doing something you've not tried. As someone who is inherently curious, I take risks often, which has colored my life beautiful. Read more>>
Moca Mula | Writer & Rapper

I truly believe there is no reward without risk. I am a risk taker. Taking risks have led me to step out of my comfort zone, find myself on another level, and believe in myself more than I ever have. It has allowed me to prove to myself who I truly am and what I am capable of. Read more>>
Ilice Jackson | Financial Literacy Advocate | Vision Coach

I never understood the value of risk taking until I realized that playing it small with myself and my goals always kept me in the same position in life. I was not growing the way that I knew I could have in the beginning of my career and it trickled over into my life…. I was surrounded by risk takers.. Read more>>
Kashaveli | Music Artist, Director & Alien

I look at risks as opportunity to further success, there's no reward without risk. However take calculated risks, as you never know where the risk can take you. I've been taking risks my whole career and they brought me to where I am today. I learned to bet on myself if I'm going to bet on anything. If I never moved on the risks I took in my life, I wouldn't be rapping, directing, succeeding etc. Read more>>
Adrienne Paton | Music Teacher & Fitness Coach

Throughout my life, I have made 3 major moves to new states where I knew no one. For college, I moved from Michigan to Virginia, and later to Texas when I transferred schools. Post-graduation, one year ago, in July 2021, I took my biggest risk and moved to Atlanta with no job and no connections here with my partner who began his PhD at Georgia Tech in the fall. Read more>>
ByLeahia Wilson | AmagineCreationz Bracelet Business Owner

They key to success is growing from your mistakes . Failure makes you stronger , take a risk at what you think isn't possible. I never knew my business would grow so fast ! Without taking that risk I would've thought to myself today "What if I would've started that business" . You'll never know the outcome but if you take that risk your life can change forever ! Read more>>
Honcho J | Musician & fashion designer

Risk taking is one of the most important things in life. For me I had to risk taking out of work to get closer to my dreams , so instead of making money I took the risk of missing it to be on a musician scene more and it work. Read more>>
Troy and Shantel Brooks | Entrepreneurs, Parents & Authors

We consider risks a sure-fire way to never deal with regret or resentment. We take risks and find success in them all, no matter the outcome, as we grow from any feedback received. There is no such thing as failure for us. One must take a risk to get closer to whom they are destined to become. Without risk, one can be robbed of their full-service potential for themselves and the world. Read more>>
Marlon Bennett | Graphic Designer & Photographer

I think risk is necessary to achieve greatness. Complacency and comfortability is an enemy to achieving success. I've maintained this mindset throughout my young career. Risk taking is essential both professionally and personally for me. Read more>>
Afra Brown | Children's Book Author

Risk taking is both scary and exciting for me. I know that it is necessary to take risks in life in order to move forward and become more successful. However, it can also be a bit overwhelming to break out of my comfort zone. Read more>>
Shanice Walters | Travel Agency Owner
I truly believe in the idea that without risk, there can be no true reward. I think that there is a certain amount of risk associated with everything that is worth attaining. In fact, it has been in those moments of uncertainty and discomfort that I have both grown and learned the most. At this point in my life, I welcome the good "danger" that is associated with the risks that get me closer to my dreams. Read more>>