The Eureka Moment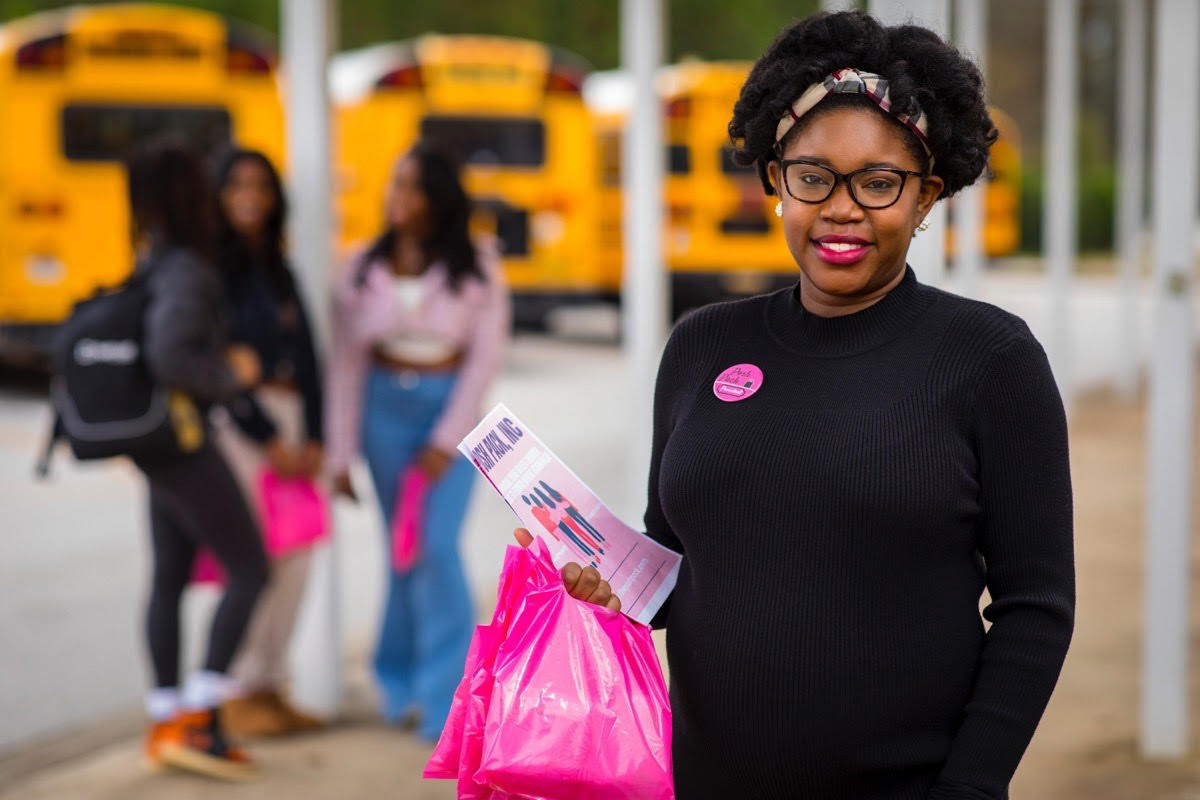 Our city is home to so many incredible businesses and so we asked the founders how they came up with the ideas for their businesses and have shared their responses below.
Sheena Robinson | Author, Financial Parent Consultant, & Speaker

As a child, I never knew the importance of having your finances in order. I didn't know how to save properly or have a vision for my financial future. I saw my mom write checks, pay bills, and purchase things not understanding that I was subconsciously picking up habits that I would later use in my adult life. After graduating college and moving to Georgia, I realized I really didn't understand how to make money work for me. I bought a new car and was so clueless about interest rates. My mom helped me build my credit but we never talked about how I should manage my credit score. After getting financially educated and joining the financial industry a year later, I realized I was not the only adult who wished they would have learned financial education at an early age. That's when I realized something needed to be done to help solve this issue. Read more>>
Vanessa Van Dyke | Student/Model/Activist/Spokesperson

My mom, Sabrina Kent, came up with the idea of "Vanessa's Essence," in 2014 after I faced discrimination in my private school regarding my natural hair when my principal told me I would either need to cut or straighten my hair so that I would stop getting bullied when I confronted her about the bullying from my classmates. My mom chose to go to the local news about this issue, and I stated that I would rather leave the school than change my natural hair for someone who chooses to not understand that isn't just "hair." I went through a deep depression as a 12 year old girl, trying to figure out if who I was would be acceptable or not in society. However, my mom chose to create this haircare line in honor of me and other girls and women who are going through self-esteem issues, while possibly going through a similar discrimination issue in school or work. Read more>>
Dr. Elesia Glover | President & Founder of Posh Pack, Inc.

I was aware of organizations that focused on providing menstrual products for other demographics such as incarcerated women and homeless women. I began doing research on the lack of access to feminine hygiene items for students and was shocked to see this is a prevalent issue across the country and many students miss valuable academic hours due to lack of access to these items. I decided to do something about it and create a non-profit that could help meet the need while advocating and educating public officials on the issue and making a call to action for specific funding to help these students. In speaking with school nurses, social workers, and teachers I found that many of them are using personal funds to have a supply of feminine hygiene items for students. Posh Pack, Inc. works to provide these items beyond what the school offers so teachers are not having to do it. Read more>>
Reese H | Graphic Designer, T-shirt Dealer

I was at my day job and a friend sent a link of artwork by Xavier Payne to our group chat. I looked through his pop culture graphic design work and I really liked his posters. I got to one page where he took a screenshot of him working. I noticed he was using a program like photoshop and I thought, "Hey I can do that". This was very arrogant and not exactly true at the moment. I researched the program, Adobe Illustrator, and found out it was $800. "Oh well dream deferred" I thought as I didn't have that to spend on a whim. Later on, on my car ride home talking to my best friend Steve, I mentioned all this. He reminded me that we had a friend in common that worked for Adobe and could possibly get me the program for cheap. I gave the mutual friend a call and he said "sure, I can get it for you." Reluctantly I said well how much, "$40" he said. Well I spend that in the club so why not. $40 later, Surly Shirts was in the making. Read more>>
Brailynn Camille Granville | The Ausome Kid ™ | Brailynn Camille Enterprises LLC

The idea from Brailynn's business came from when she was playing in her room and jumping off the bed. I told her that she needs to stop jumping off the bed before she hurt herself. She said "Mom, I flying off the bed because I'm a superhero." This is where it all started. She loves jumping and pretending like she can fly. Jumping to her is different from jumping to other kids. Jumping is considered stimming which is a self-stimulating behavior for her. This is because she has Autism Spectrum Disorder. We also went to Paris, France in 2019 and she was able to learn about so many historic sites, attractions, and monuments outside of just the Eiffel Tower. With her various experiences with traveling and social interactions with others, we saw the need of Autism acceptance and awareness in order to yield inclusion. I put all of these together and we turned Brailynn into her own supergirl character "The Ausome Kid" ™. Read more>>
Karmen Scott | Author & Blogger

When I first started college, I knew I would have a story to tell. I love to write so I figured blogging and writing a book were going to be my way of doing that. I also knew that people want to read stories that are vulnerable and relatable, and that's what I want to give people. Real situations for real people to relate to. Read more>>
The Diamond Eye | Video/Photo Production Company

The Diamond Eye was established to elevate the way that visual media is created. With the help of all our team members, we launched our new production company and began our business. Since then, we have continued to grow and build our presence in the industry. Read more>>
Gemma Clopton | Artist and Jewelry Designer

I have always been an avid collector and enthusiast of jewelry and adornments. Read more>>