Rolling the dice: conversations on risk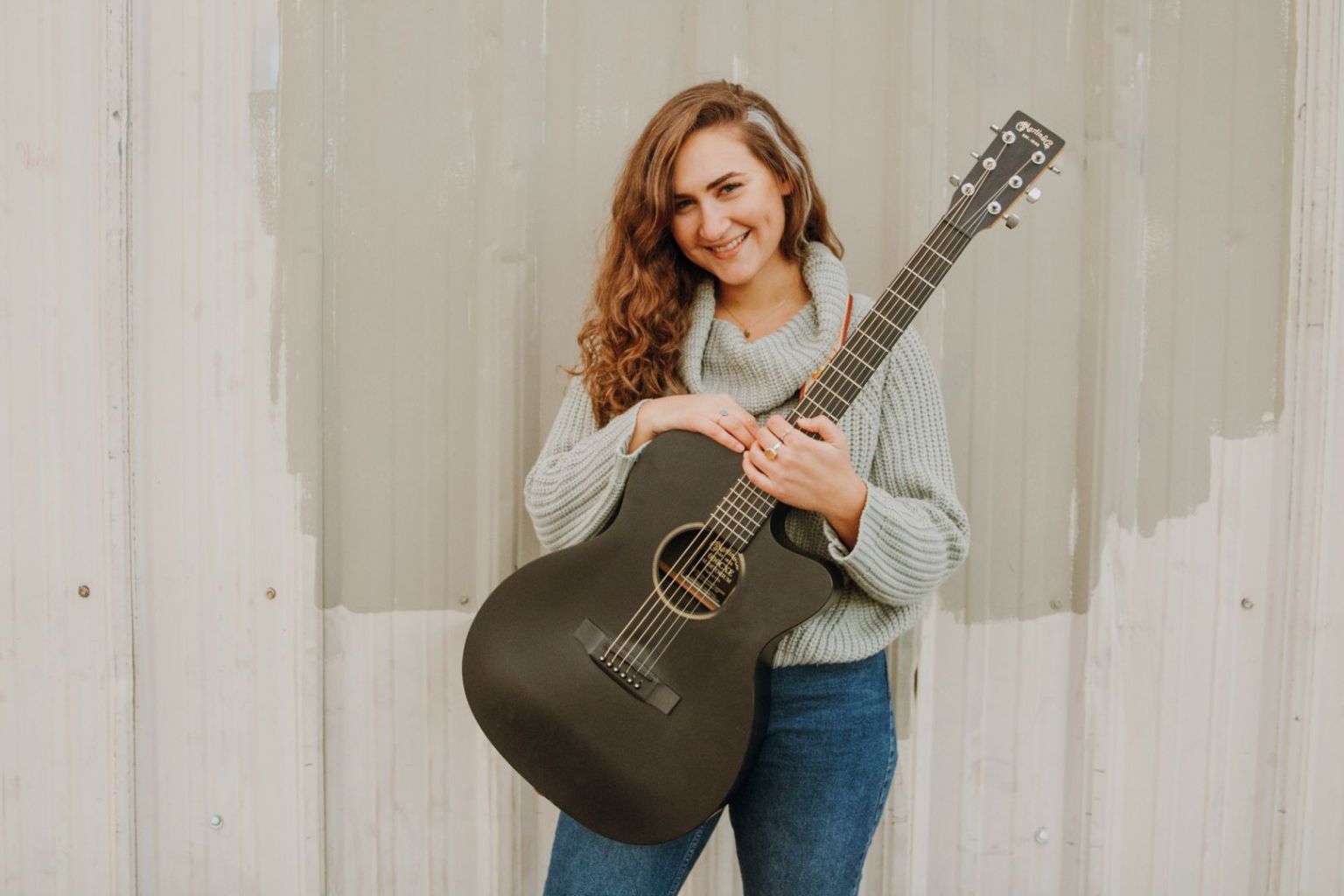 Taking Risk is essential, but how much, when and why? Taking risks effectively is as much of an art as it is a science and we've asked some of the brightest folks in the community to tell us about how they think about risk taking.
Fara Charles | CEO of @TFCP.x & Creative Director

I've always been a risk taker but I was also very selective about the risks I'd take. When I started #TFCP (@tfcp.x) it was just supposed to be a one time thing to see if I could even produce and direct a fashion show period. After the outcome of that one show, I went into full overdrive with the project! I saw how many ppl I inspired, how many lives changed, how many ppl gained confidence and much much more! I started these shows in Hollywood, Florida and things were going great but I get bored very quickly. I'm also very popular in the local fashion community and have a lot of networks I can connect with all over America! So, I decided to take advantage of my links and do my first show in Atlanta in 2017! What a show!! It was amazing 6/7 designers featured, a roster of 25+ models. Read more>>
Dedrick Hicks Jr | Dedrick Hicks Jr | Creator Podcaster & Youtuber

Me being a risk taker opened up my creative door like never before. A few years back i was really in search of improving my photography, I had a vision of what I wanted the colors in my photos to look like, the quality of them aswell. So one night while sitting on my sofa watch "The Real housewives of Atlanta" with my wife I purchased my dream camera(at the time) a canon 5d Mark3.. I took that risk caused I believed in myself & I also new I needed the right tools to accomplish the looks I was going for. Read more>>
Malcolm Lemmons | Founder of Athletes Unheard & 2-time Author

The way I think about risk is if you have a vision or an idea you want to pursue in life that you truly believe in and believe can work, it's really a bigger risk for you not to pursue and bet on yourself. A lot of people stay stuck in positions they don't want to be in or careers that aren't meant for them because they're afraid of the uncertainty that comes along with taking that leap of faith, but I feel like you can still go after what you want in life by taking incremental steps or starting small. We all have responsibilities and priorities but there have been millions of ideas that started as side-hustles. For me, I've always thought about Jeff Bezos's approach when he first started Amazon. He left a high-paying corporate job at the age of 30 to bet on himself and pursue his vision even when people thought he was crazy. All because he never wanted to look back when at the age of 80 and regret not trying. Read more>>
Daien Von | Creative Dancer

Taking risks has played a huge role in my life; in both productive and non-productive ways. It was not until recently when I learned what taking risks actually took, and how beneficial it is. Not to mention how amazing it feels! I had to learn the hard way that settling for whatever feels more comfortable is the most toxic thing you can do in your life. For a very long time, I drowned in my thoughts of why I was not able to move forward in certain projects, and would find myself in yet another moment where I hadn't completed something. Towards the end of last year, I decided to take the small visions in my mind and share them in the ways I saw fit. I realized that doing it my own way was the risk in itself. I grew tired of feeling as though I needed "stamps of approval" to do what it is that I am most passionate about, and be who it is that I dream of being. Read more>>
June Orocio | Entrepreneur and Owner of Rey Signs

Taking calculated risk is the lifeblood of entrepreneurship. In business, everything can seem like a risk from what products you're selling to what platforms you choose to sell on every decision counts. Being the owner of a small business means that you are responsible for every decision. This is one of the best and scariest feelings I have ever experienced in my life thus far. True entrepreneurship 1st generation feels like jumping into a pool without knowing how to swim but knowing that raw survival instinct will keep you alive. Eventually, after getting over the initial shock of the cold water, you find yourself feeling confident and venturing into the deep end. A word of advice to all young entrepreneurship just go for it. Read more>>
Connor Wiegand | Content Marketer

Growing up, I was a rule follower and terrified to step outside of the norm. Why would I venture into the unknown if I knew I could be safe in the expected? A little over a year ago, I came to a halt in my career. I was disappointed that my life felt ordinary. After only a couple of days of mulling the decision over, I left the corporate world and decided to carve my own path. I always knew I wanted a creative career, and I wanted to make a significant impact. I didn't realize I could do all of this and be my own boss. While my life is uncertain and much more spontaneous than I ever thought it would be, I couldn't be more excited for what is to come. After all, no risk, no reward. Read more>>
Tori Diaz | Wellness Practitioner

Risk is FAITH undercover for most of us, for me it is boldly stepping out in my faith taking things as hoped for and things unseen. Read more>>
CheauxLove P | Music Artist

I think risk taking is very important! You have to be a bold & fearless individual to go against the grain & chase your dreams. If you don't first take a risk how will expect for anyone to believe in your vision? When i first began making music that was risk I took, people may like my music, they may not but I had to at least take that risk because I knew that's what it would take to reach my goal. Bigger the risk the bigger the reward & I can't live my life thinking "what if". Read more>>
Ten Chill | Artist & Producer

I'm a firm believer in taking risks creatively and stepping out of your own box. Never limit yourself & don't be afraid. I only wanted to produce at first, I was scared to actually spit the raps I had and create the music I wanted because of the reception I may get, but once I said "F*&k that" & started to just create the music I wanted to, the way I wanted, and with who I wanted everything just fell into place. So take risks, forget the consequences, never limit yourself , and just do what makes you happy. Read more>>
Devonta Ravizee | Rapper & Entrepreneur

I always think about the goal more than the risks. I make sure that whatever I'm doing in business and life is so essential to fulfilling my purpose that the risks won't matter. Read more>>
Keshia WHite | Business Mentor For Service Providers

There's NO WAY you can predict what will and won't work in your life before you take action. You have to try different things and learn from your mistakes and you'll eventually get the results you want. If you're waiting for predictability because you're afraid of taking a risk, you'll be stagnant in your life or career forever. At some point, if you want to start a business, change careers, learn a new skill, go after the relationship you want, etc., it's going to require some risk. I was terrified to quit my last corporate job in 2018 to take my business full-time, but I realized that I had to take the risk or I'd be stuck in the endless cycle of going from job to job that I hated. (It was a calculated risk because I had six months of living expenses saved up and I had skills in website design that I knew I could charge a premium for in my business to make money quickly. But it was still scary.) I know that without taking that risk, I'd still be making cold calls in a sales job I'd hate, so I'm happy I did it!. Read more>>
Raphael Coelho | Videographer, Photographer and Musician

I always wanted a stable career, with a formal job and a monthly salary. I mean, without risks. Before starting my business, I worked at a big bank, and I had a good salary with many benefits. I had financial security, but I felt with no purpose. I have always been involved with art, music. But photography / videography was not in my plans. Briefly, after taking a trip to Bariloche / Argentina with my wife, I filmed and edited a short video of the trip on my cell phone. That was about 7 years ago. After this video, many friends commented on the video, but I did it without any commitment or commercial intent. This turned out to be the first incentive. From there, still working at the bank, I decided to learn photography to make better videos. So I started a photography course in Rio de Janeiro / Brazil. After learning the fundamentals of photography and its languages, I started to practice video production at home. Read more>>
Maria Bastidas | VP of Digital Content, MundoHispanico.com

I believe that is you do not take risk, you can not reach your maximum potential. Coming to this country at age 22 was the first risk I took to advance in my life. I came from my native Venezuela with only my Bachelor in Social Communication and my suitcase looking for an opportunity in this country. Without money, or documents to work here, the doors were closed to me. But taking the risk, knocking on doors and always persevering on my dreams, allowed me to create my journey. It´s been 20 years, when I first started as a freelance reporter in a local newspaper. Today I am the VP of Digital Content at MundoHispanico. In my personal life, risk were also present. When I decided to become a mother, I knew I would have to be a working mom, because journalism is my passion and I was not going to let my career on the side. Today I am proud mom of 3 amazing children, still working for my company and always involved in new projects. So if you can envision it, you can do it. Read more>>
Kandace Layne | Tattoo Artist

Learning how to tattoo, especially through an unpaid apprenticeship was one of the biggest risks I've ever had to take. I believe you have to take risks to get rewards. Pursuing your dreams requires taking a leap of faith, even though yes it is risky. I always try to evaluate the pros and cons of my risks and have a back up plan. You also have to be committed to it seeing through, since you did take the risk. When I was in elementary school, they taught us all these Values like Integrity, empathy, etc. One of the things they really stressed was Risk Taking. I think learning that from such a young age made me see it as an essential step to success. Read more>>
Jessica Myers

Most investors struggle taking the first step into their investing career, and I completely understand. I always thought it took hundreds of thousands of dollars to get into real estate and I was always worried that I would never get to a point where I can save up enough money to get my start. It was scary making the decision to quit my job. For so long, I only thought about what if it didn't work, but then I changed my paradigm to what do I loose by NOT taking the chance. It was a risk, to say that I would generate my entire salary on my own, but I did it. I got the education. Because that is the only thing that trumps fear. Once you are educated in the very thing you want to take a chance in, it eliminates all fear. My business partner and I just made headlines for being the youngest to acquire a Home 2 Suites by Hilton in El Reno, Oklahoma. If I would have never gotten over my fear of taking risks as a wholesaler, and betting on me, I wouldn't have been able to acquire the hotel. Read more>>
Dan Henry | Photography Business Owner

Life is about taking risks… everything from the fist time I tried to ride a bike without training wheels, ultimately breaking my arm… to quitting my full time job as a newspaper photojournalist to start my own photography company. Being stagnant and safe doesn't allow anyone to reach their full potential, and failing its ok as long as you learn from those experiences and keep trying. Owning my own freelance photography company is scary and a risk every single day, and its rarely easy. But that investment gives me a true sense of accomplishment and pride having something that I created, as well as giving me confidence to do other difficult things in my life. Like running a 50k trail race or completing an ironman competition. Read more>>
Sadricka Thomas | Life Style blogger/Educator

When someone sees or think of the word risk they immediately be afraid, and start thinking of the what ifs? However, during an internship my supervisor once told me something that I will never forget, " You need to get comfortable with being uncomfortable", and that is how you will grow. Taking risk has heighten my career before I really even knew what my career was. As the first college graduate of my family and moving away from family and friends was the first risk I took! That along played a big role in my life. I didn't think of the what ifs? I knew it was something that I had to do so I went for it! I have on purposely put myself in uncomfortable situations that has help me grow, thrive, and learn more about myself. If you don't take that risk of starting that new business or going back to college to earn your degree you will always live with that what if inside of you!. Read more>>
Cleo De Laney | Graphic Designer + Illustrator

I think risk is different for every individual. What might be a risk for me could be a daily habit for someone else – risk is very subjective. I think if you consider it through the lens of design, it makes a lot of sense to take risks in order to push yourself beyond your own immediate thoughts and solutions. It creates a healthy and fresh body of work, I think. And hopefully with a bit of failure mixed in too, for balance. When I back up a bit to consider risk in life, outside of creative pursuits, it's harder to assess. I'm very cautious as a person, and have to be intentional about nurturing the part of me that makes decisions assertively. But I think it might be wrong to separate them, and that risk in life and in design are one and the same. If you zoom even further out, it is a risk to cross the street, or choose sprouts for lunch, or wear flamboyant pants, or fall in love, but you can never truly predict what will happen because of these things. So best to go ahead and take these risks, because I think in the end it makes life richer. Read more>>
Sarah Duff | Creative Marketer, Graphic Designer & Illustrator

I would say risk is a big factor in my business as it was essentially started by taking a huge risk. I quit my job one day and then filed for an LLC the very next day. I didn't really have a plan in place, but I felt strongly in leaving a toxic environment and believed that what I was doing in my corporate job could be pursued on my own. So that's what I did. Following that, I take a great number of small risks by reaching out to new clients and trying to find new business through cold-contact. A lot of times my pursuits go unanswered and that can take a toll over time when I don't hear back, but the risks pay off when someone says yes. Read more>>
Alicia Lawrence | Digital Design Strategist

Playing it "safe" has always been my aim due to growing up in really unfavorable conditions (I would come home and wonder if the lights or power would be on each month). But I had to quickly learn if there is one thing worth betting on, it is definitely myself! When I decided to fully pursue my social media marketing agency, Sufficient Success, I knew that I needed some structure and insight on how the best businesses operate and function. I invested in a mastermind with coach Kay Hillman, and in less than 3 months I had already received my ROI plus some! Taking risks no longer scare me as much, because I know the gifts that have been placed inside of me will always make room for me. I am free to be authentically me, and there are no rewards without a little risk involved. Read more>>
Chloe Kay | Singer/Songwriter and Performing Artist

"Play to lose, fortune favors the bold, no guts no glory"… All affirmations I live my life by. It's about being all in and embracing possibility as I let go of any idea that I might be able to foresee what will happen next. All I really know is what I have to say, what brings me joy, what I'm curious about, what brings me pain, and subsequently what I want to contribute to. That's what's in my control, and truthfully, the rest isn't my business. While I wouldn't use the idea of presence in life as a reason not to be responsible financially for example, or follow through with future commitments both personally and professionally, of course a certain amount of foresight is necessary to function in the world, I draw the line somewhere before total practicality. We are here once as far as we know. One time. Playing it safe, when you really take that fact into your body, is insane. In the words of Mary Oliver, "What will you do with your one wild and precious life?". Read more>>
Toby Bloomberg | Digital Marketer & Story Teller

My story of going face-to-face with risk might have begun when I auditioned for a high school play. I was quiet and shy but there was something that drew me to the stage. Something that over came the fear of rejection to 'take a risk.' I think it was telling a story from a different point of view. I got the part. Following that passion led to a theatre arts major. I took another risk and then I stopped. I told myself life got in the way. A boyfriend. A 'real job' to pay the bills. In retrospect I got scared. Lack of confidence raised its ugly head. The risk froze me in a world that was less than I had imagined. The opportunities I might have taken were swept aside. Eventually I started a boutique marketing company. Perhaps it was because people asked for my help that made the venture feel less awkward and not much of a risk. It coincided with the early days of blogs and digital marketing. I launched one of the first marketing blogs and branded it Diva Marketing. Read more>>
Trent Moya | ATL's King of Cakes

Risk is very important not only in business but in life as well. Risk is one of those things that you have to be able to throw caution to the wind and believe in not only your work but yourself. Risk could be something very small as in should you go the long way home or the short way home or could be something as detrimental as risking your life savings on an Business investment. But you have to be willing to take educated risk, you would have to do your research and see which would benefit you and your love ones the most. But sometimes if you just really be a good feeling and that is you telling you to believe in you. Read more>>
Amya Martin | "Nax" To The People..Creative, Visionary, Photographer.

When it comes to risk taking i believe it's essential to being a entrepreneur. I live by the saying "if you're scared to chance, how are we going to get rich?" because ive been in positions where i have had to take that leap of faith. For example, when the pandemic started i was unemployed a month after (not intentionally) and after while i got to thinking about how i was ready to stop working for a minute to focus solely on my career and that was the most rewarding & life changing time in my business span. Read more>>