Reflecting on the things that made a difference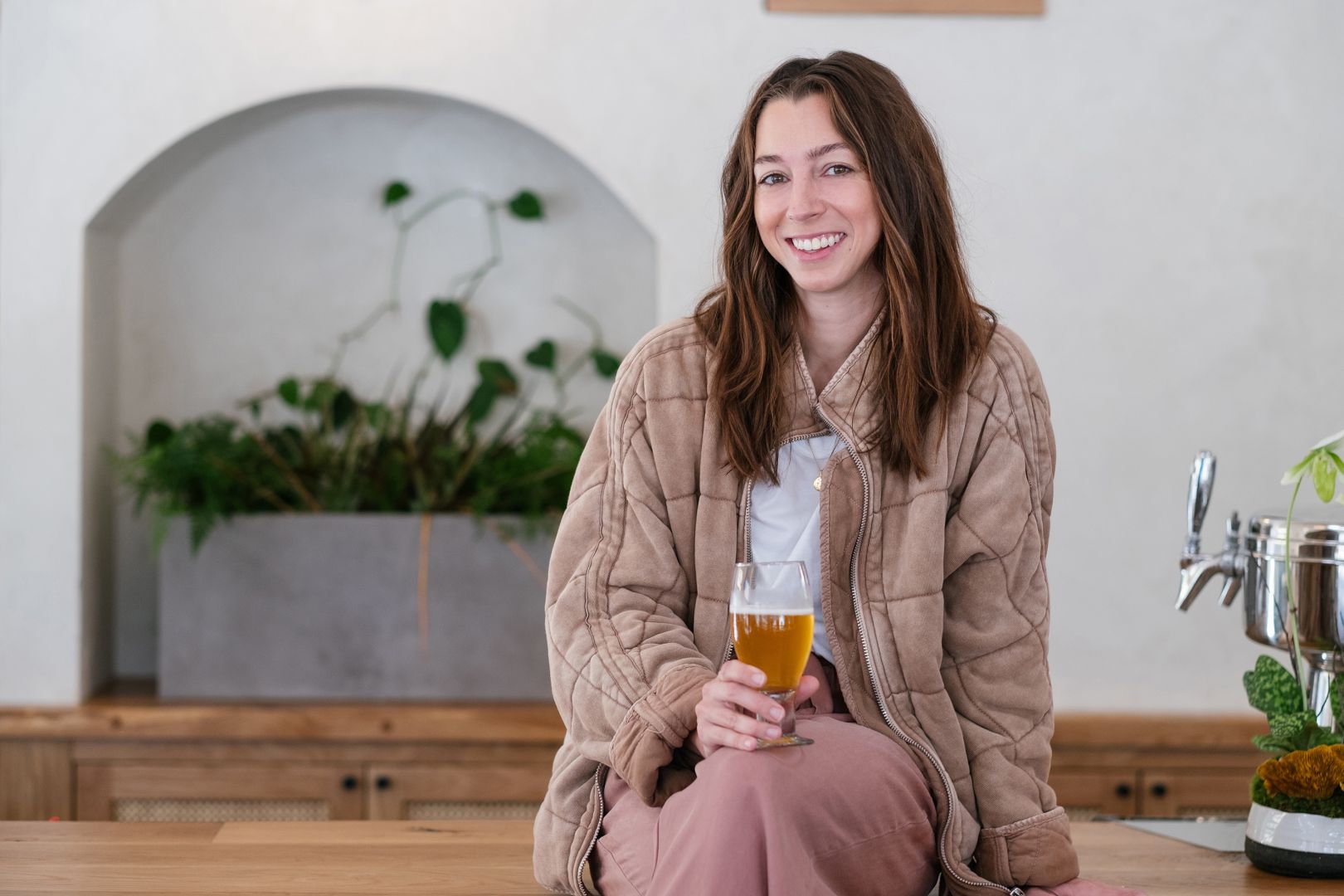 We asked some of the city's rising stars to reflect on what made a difference in their journey. We asked them to tell us about what they think the most important factor has been behind their success.
Whitney Victoria | Entrepreneur & Wardrobe Stylist
The most important factor behind my success in GOD and the people HE placed in my life. I will never forget who and where my help comes from. I am beyond grateful that God placed individuals in my life to help me along this journey. My brand is not a "self made" brand and I will never refer to it as that. Read more>>
Chasity Jones | Career & Branding Strategist
Authenticity is definitely the most important factor behind my success. There are lots of great career coaches out there, but I help each client strategize to leverage their whole-self as an asset. I named my company Work Network Twerk to signify that code switching is canceled! Read more>>
Sara Kazmer | Co-founder of Elsewhere Brewing
Authentic and consistent branding! Ideally you have built upon a foundation that involves your passions and beliefs which produce your mission & vision for the brand. These values should connect with the million small components that make up your company. For us its our value for travel, and support of the people in our community including guests, and local artists/organizations. You can feel this through our space, art, branding, events, food, beer and customer service. It's organic and consistent. Read more>>
Enrique & Joslyn Dent | Entrepreneurs / Owners / Investors
The reason for our business success is our very large "WHY?". It is very empowering to create something that impacts you mentally, emotionally, and financially; as well as giving you the freedom of just being with your family knowing that you have a legacy that you've created to pass down to create generational wealth. Read more>>
Cat Burton | Creative Director
The most important factor to the success of my brand is collaboration. I would not be where I am at today without the connections I have made with other creatives. Read more>>
Ladine Cage | CEO – Soap Thrill LLC.
The most important factor behind my success has been my parents. The success of my brand is incumbent upon the knowledge they instilled in me my entire life. It's the idea of legacy and having and knowing what is attached to my name is worthy, strong and transparent. Read more>>
Adrienne Robinson & Danielle Morris | Chef & Artist
Danielle: I feel like being present is what has. been the biggest success to our brand so far. I actually truly enjoy working with Adrienne and the way we naturally clicked, simply through genuine love and presence is how we started. Of course we have fun, but presence allows us to know when to act, how to market, which recipies we want to experiment with. Paying attention to the moment has allowed us to plan for our future and it's been a beautiful gift. Read more>>
Quamay Don George | An Artist at heart, multi-facet creator, from a Photographer, Model, Designer, Musician and Creative Director
I think the most important factor to me is to continue creating things that I like. Continue creating trying to push myself to new limits. The excitement I receive when I have a dope idea is unmatched. I believe going into everything I've done with an open mind and heart has allowed my success to increase at a pretty quick rate. Remain focused on what I love doing as soon as I feel pressure I take a step back and allow myself room to create freely. It's about knowing what you want and knowing that it's okay to express yourself freely. Read more>>
Mike Howard | High Achievement Expert & Author
A proactive and positive mindset is very important. But the key is providing solutions for individuals and organizations to improve and grow to new levels. Read more>>
Andrea Gabriela Yepez | Digital Marketing Expert & Sales Process Automation
I have been helping different businesses and brands to grow and increase their customers for more than 7 years through digital tools and new technology. There are two important factors to consider in order to be successful. The first is consistency. If you are not constant you will never get the results you want. The second is to say YES to all the opportunities that come your way. Many times opportunities come into your life that are not exactly what you were looking for but most likely that opportunity will lead you to a better one! Read more>>
Anjna Goodwin | Cake Artist & baker
The most important factor behind my success is my family, and my clients. Also my consistency, drive, hustle mentality and believing in myself! Without any of the above I wouldn't be who I am today! I have an amazing support system from my boyfriend and his family to my own. I have an amazing clientele base that trust me and my visions. Read more>>
Nadia White | Fashion, Lifestyle, and Travel Enthusiast
First and foremost I would have to say my faith and my husband. I wouldn't be anywhere without either of them. Diving a little deeper I would say the most important factor is my morning routine. The consistency of this everyday has brought so much growth and success into my work and personal life as well. Read more>>
J,Keshawn Ballard | Atlanta Chapter Leader and Veteran Advocate- Minority Veterans of America-Atlanta
The most important factor behind the success of a Brand, Business or any Non Profit, is it's Members. The staff and Members make Minority Veterans of America the elite Non-profit it is today. We have highly motivated, capable leaders in place to get the job done. Founded in 2017, and we have been spreading Sunshine ever since. Our mission is to create belonging and advance equity for minority veterans. Read more>>
Sean Rush Jr | Real Estate | Commercial Cleaning
The most important factor behind my success is relationship building. My father taught me early in my career the importance of building relationships with, at the time, coworkers, employers, family, friends, and honestly everyone as you'll never know whose support you will need in the future. Read more>>